Rain, rain go away! Winter action heats up at San Quintin for both yellowtail and bottom fish. While Bahía Asunción enjoys continued yellowtail bite. As Magdalena Bay offshore and inshore season continues later than normal.
Cabo San Lucas continues to produce grande yellowfin along with the ongoing billfish bite.
*If you don't see a location, it is because we did not receive a report this week.
Que Pasa

Association of Secretaries of Tourism refuses to legalize commercial fishing of Dorado
ASETUR is concerned about the intention of the Fisheries Commission of the Chamber of Deputies of the Union Congress to reform the General Fisheries Law
La Paz.- Through a statement, the Association of Tourism Secretaries of Mexico (ASETUR), expressed its disagreement with the purpose of reforming Article 68 of the General Law of Fisheries and Aquaculture to release the capture of dorado.
This bill has been proposed by the President of the Committee on Fisheries and Aquaculture of the Chamber of Deputies of the Congress of the Union, Maximiliano Ruiz Arias, according to the bulletin.
Tijuana Bull Ring
This area is on the slow side, but a few sand bass, sculpin, sheepshead, and various little rockfish are caught with strips of squid being the primary bait.…fishdope.com
Coronado Islands / Rockpile
There are still big bonito on the weather side of North Island down in the Keyhole area, and there are also some at Pukey and to the NE in the Rockfish area. Trolling X-Raps accounted for most of these with the Colt Sniper working as a drop-back bait.
To the south, there are 3-to 8-pound bonito showing in the Ribbon Kelp area, and bass fishing at Ribbon is decent, as well.  Rockfish action is "hit and miss" NE of Pukey and in the SKR area. You have to find the right stone, but once located, the bite is outstanding.  No reports of yellowtail for a while. The last one was 2- to 3-weeks ago with some caught on yoyo iron in the Rockpile.…fishdope.com
226-302 / San Salvador Knoll / 371
Boats are wandering all over this big zone, and all are finding the same thing. Very little to no signs of bluefin and yellowfin. They are finding a few small schools of skipjack, but they are widely scattered.  What most are catching, if anything, is kelp-paddy yellowtail.
Most are little rats under five pounds, but there have been a few larger ones up to 10-to 12-pounds once in a while.
As far as we know, no hard edges or current breaks are holding kelp; they just seem to be random, scattered around…. fishdope.com
Ensenada
No Report.
San Quintin
I took three weeks off after my fall fishing. I needed a long rest, but I decided to go out again today only to find that it's still very wet, and for late fall, it's warm at 65-degrees or so.
Making bait in the bay was easy as there were plenty of mini-macks and small sardines. My good friends, Mr. Ron Gomez Hoff (Talk Baja), Mr. Drew (da' farmer), and Mr. Pancho Palapas were out fishing with me today where there's been excellent yellowtail fishing on the high spots, and they were there today, but we did not connect with any. All the other boats had a few fish each, so after a while, we deep dropped where Drew caught his Personal Best lingcod! Ron hooked and landed a nice sheepshead and reds; Pancho Palapas caught several whitefish, plus several reds and lings, the weather was excellent – in the mid-70s and no wind, the swell was small – overall, an enjoyable day among friends …fishonnn&onnn Juan Cook
Bahía Asunción

While Jim Kelley was enjoying the beautiful weather and a nice boat ride, and of course, gaffing and photographer duties, I kept busy with a couple of jumbo Asuncion yellowtail…Ross Zoerhof
Bahía de Los Ángeles
No Report.
Loreto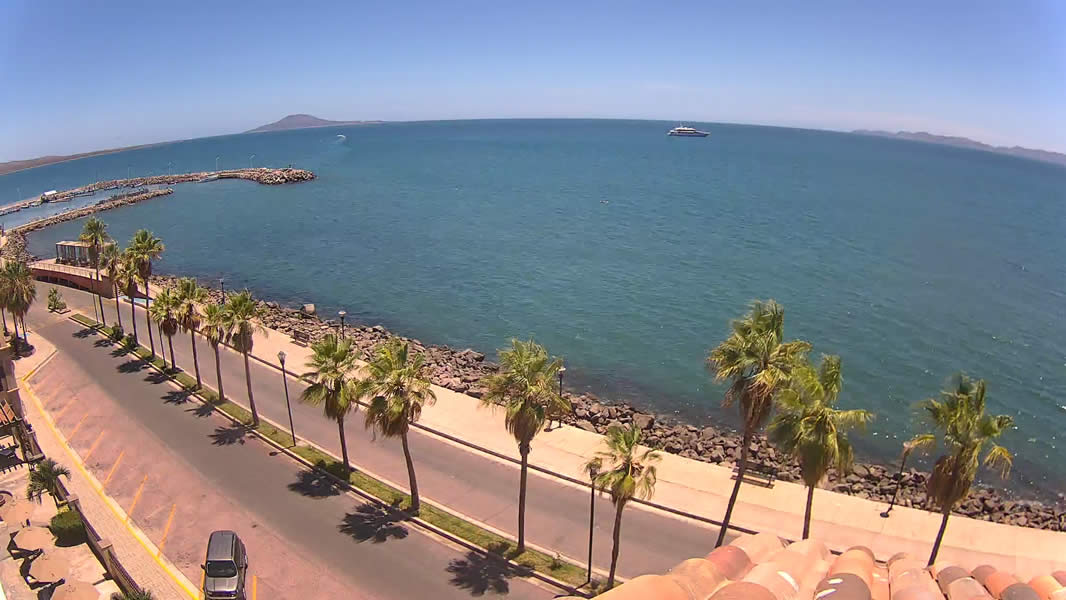 We are getting back to tracking down the hot bite after a cluster of rainy weather days.
Yellowtail have moved around, and last week's action spots are now slow.
The rule was that there were far fewer fish at each of the dozen popular spots. San Bruno high spot did cough up a 25-pound yellowtail along with pinto bass and orange snapper.
No hot bite always causes more boats to search many rock piles to locate the next week's "go-to" yellowtail action…Rick Hill, Pinchy Sportfishing
Magdalena Bay
April Black is at Mag Bay Lodge.
Ended the week with 48 total striped marlin releases!! This is an absolute dream of a fishing destination! We may be sore while we travel tomorrow, but it was worth it!! We saw seals, porpoises, a lot of sea turtles, whales, and too many striped marlin lit up in those bait balls to count! These pictures do not do it justice…April Black
La Paz
Not too many folks are fishing these days in the gap between Thanksgiving and Christmas; town almost seemed deserted this week, but the crowds will eventually come. The city is nicely moving into Christmas mode!
Winds were a little milder than usual, so some folks were able to get out on the water. Most of the fishing was inshore for jack crevalle, snapper, and cabrilla, although some larger pargo were reportedly lost. Bonito schools can either be problematic or a lot of fun, depending on your point of view.
There are still some small schools of dorado running around with most fish in the 10- to 15-pound class.
When winds are down, there's some good quality action with bait on light tackle for some better grade of tuna in the 40- to 80-pound range that can be fierce battles on the smaller line that get them to bite. Rapalas like the darker deep-runners also kicked up some wahoo…Jonathan Roldan Tailhunter International
East Cape
The seas look calm and smooth, prime for fishing beginning Sunday of next weekend. The dorado are schooling and growing just 10 miles offshore near the series of shark buoys. In the same zone, we are still catching marlin, both stripes, and blue, sailfish, and even a rare spearfish. Calm days appear between Sunday and Friday, and we'd love to have you on board…[email protected]
Puerto Los Cabos
Clear Skies, Wahoo, Tuna, Dorado Bite
Ocean warmed back up a couple of degrees, averaging about 80-degrees now. The bait situation is that sardina are scarce out of San Jose del Cabo, now being found schooling near Cabo San Lucas, which makes it tough to have to backtrack so far. So local fleets are mainly relying on caballito, ballyhoo, slabs of squid, and if fortunate enough to find some chihuil, they proved the best for wahoo. Some mackerel started to appear now off the Hotel Zone, still not consistent from day to day, as water temps cool some more, we expect more of these mackerel and sardineta will move in.
Overall anglers found the bite to be tougher to start, mainly due to north wind, though later in the week, the wind laid down, the water cleared up, and the bite was good for yellowfin tuna, wahoo, and dorado. Most of the action was from Gordo Banks, Cardon, La Fortuna, and off Punta Gorda.
The best action was on bait, some having to be worked for, especially the chihuil; they proved to be the candy for wahoo. The Gordo Banks produced yellowfin tuna up over 200-pounds, and even larger fish were lost, though numbers were not high, but with patience and persistent effort, there were some quality fish. Strips of squid, small skipjack, chihuil, and caballito all produced.
Wahoo action picked up, trolling live baits was best, fish up to over 45-pounds, though some were taken on Rapalas. Dorado were mixed in on the same grounds, but scattered, up close to 20-pounds. Unusual to find some roosterfish action farther offshore while trolling for dorado and wahoo, nice-sized fish to 30-pounds. Also, a couple of yellowtail, one was an impressive 38-pounds, and there was a 70-pound Almaco jack; they were taken while chunk fishing for tuna on the Gordo Banks. If the weather holds, it looks like promising opportunities for the rest of the month.
Things are improving after the recent rain squalls. The landscape is a lush green, with plenty of warm sunshine, and great fishing.
Billfish was limited off of San Jose del Cabo, a scattering of striped marlin and a couple of small blues. Still better marlin action now on the Pacific. More whales are now being seen with each passing day; it will be peak season coming up for these migrating mammals. Sea lions, manta rays, porpoise, turtles, and of course, some sharks, which have been taking their share of the tuna catch, have added to the entertainment…Eric Brictson, Gordo Banks Pangas
Cabo San Lucas
An incredible day on the Pangalisa….wahoo, dorado, and tuna. Capt. Fredy, you were amazing today as usual! … Joseph Turano III

The weather this week has been incredible. Decent sea and gentle breeze on the Cortez and the Pacific. Flying a kite with the yummy flyer or live bait produced a sweet fatty Thursday along with the typical 25- to 40-pound suspects. These tuna never fail to amaze me with their ballbusting strength.
I was fishing with Jaime Gonzalez, and we both watched this fish blow out of the water entirely and inhale the flyer on the way down. So much fun! Charlie Plum
https://www.bdoutdoors.com/forums/threads/dec-5th-schools-of-spinners-and-schools-of-tuna-cabo-san-lucas.734520/
Mainland Mexico
San Carlos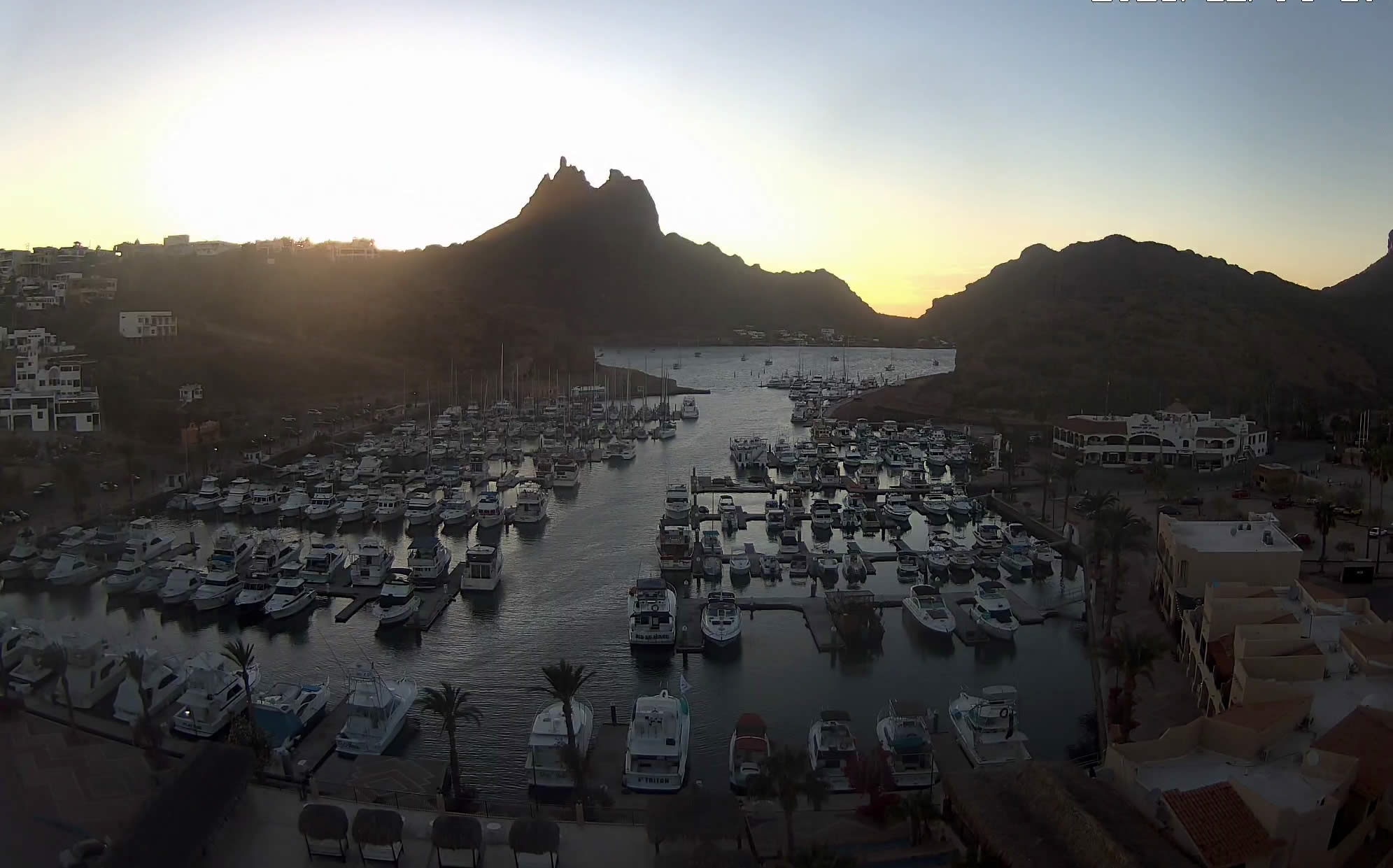 Costa Rica

Guatemala

Last Minute Openings — call NOW to reserve:
(305) 854-4665 / [email protected]