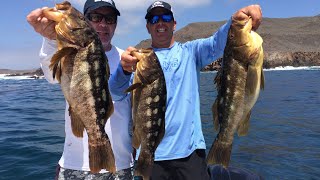 SPY® is Happy to announce professional angler Todd Kline has joined the SPY family. A two-time Rayovac FLW Series Western Division Strike King Co-Angler of the Year, Kline will now wear the innovative Happy Lens™ technology with Trident™ polarization—the ultimate lens for the outdoors.
Hailing from Ft. Lauderdale, Fla., Todd Kline is an expert waterman, former professional surfer and current Fishing League Worldwide Series competitor residing in San Clemente, Calif. Known on the fishing circuit for his ability to land big bass under pressure, Kline can also be found anywhere from Fiji to Portugal as part of the World Surf League broadcast team.
"An incredibly talented angler, Todd has won three out of the seven western region events he participated in during his first two years on the Fishing League Worldwide circuit, and also scored back-to-back angler of the year titles within his first two years—a feat that's unheard of," says Chris Abad, watersports marketing manager at SPY.
"His love of surfing and his history within the sport is just a bonus. Todd's a seamless fit for SPY, and we're happy to have him join the family."
The reigning FLW Rayovac Western Division Strike King Co-Angler of the Year, Kline will pursue his third consecutive title—with assistance from the Happy Lens™—during the final event of the season at Clear Lake in Lakeport, Calif., September 24, 2015.
"What I really love about the Happy Lens is that it allows me to not only see the structure that I want to cast to, but I can also spot the fish when they're shallow. This allows me to make the perfect presentation with my bait, and in turn, catch more fish," says Todd Kline. "SPY product speaks for itself and the brand is built on lifestyles such as surfing, which is my DNA. To say I'm stoked to join the SPY family would be an understatement."
To catch up with Todd Kline, head to www.toddklinefishing.com and follow him on Instagram at @toddokrine. To see Kline's complete FLW stats, go to www.flwfishing.com/anglers/todd-kline-278576 .To learn why the SPY Happy Lens is the best fishing lens in the universe, visit www.spyoptic.com/fishing.
To learn more why Spy makes you happy click here.