Bisbee Black And Blue 2018
On its current predicted track, Tropical Storm Vicente has the Bisbee Team looking over its shoulder in Cabo San Lucas. Although late in the year, it may cause some rain and wind mid-week.
http://www.eebmike.com/

Monday afternoon there will be a Memorial at Baja Cantina to celebrate Bisbee Tournaments Founder Bob Bisbee's remarkable life.
https://www.bdoutdoors.com/bob-bisbee-srs-amazing-life/
Que Pasa

LCO Day Two – 458-Pound Black Marlin crushes the competition by 3-pounds!
The first black marlin to the scales, a 455-pounder, was caught by angler Luis Roman Duran Lopez, a local business man who owns a hardware store in town, placing Team Los Compadres Del Dorado on the Edith III in an early lead for the largest billfish of Day Two.
Veteran angler Danny Hogan, who placed in a Bisbee Tournament last year, arrived on the Wild Hooker after lines out at 5:00 with his fish.
When Hogan's black marlin tipped the scale at 458 pounds, the Team Wild Hooker roared approval. They were in fact in First Place for the day! Hogan volunteered that they only had one bite on a skipjack in the two days – "It was a one strike/one fish," he grinned.
https://bisbees.com/News/Article/60
Tijuana Bull Ring
Wide open bonito fishing along the kelp line biting small sardines and chrome jigs along with a mix of calico bass, sheepshead, small rockfish and a few legal-sized lingcod.
More bonito can be found a mile or so outside.
Coronado Islands
The only surface fish that is being caught is the bonito which are along the weather side of North Island, the Middle Grounds, the Ribbon Kelp and the SKR. Some are big, coming in at well over the 10-pound mark, but 95% of them fall in the 4- to 8-pound class. Slow-trolling sardines and Rapalas seem to be the ticket for the big ones. Other than this, the only thing biting are rockfish and whitefish.
Below the 425 / Upper Hidden & Hidden Bank
This zone continues to be your best bet for a "local" yellowfin with the best area being below 32.06 down in the Upper Hidden Bank area.
There is a temp break running east/west at that number. Temps are below 68-degrees to the north of it and 68- to 69-degrees to the south.
The yellowfin, skipjack, yellowtail and dorado are nearly all on kelps now with not a lot of open-water jig stops happening.
The average size is small. The yellowfin are mainly 6- to 10-pounds with a few up around 20-pounds. The skippies are in the 5- to 8-pound range. The yellows are little rats, from 1- to 3-pounds and the dorado are 5- to 10-pounds. …fishdope.com
Ensenada

After some shaky fishing when the hurricane passed far below in the Baja midsection, the surface action resumed with a vengeance. Limits of lunker-sized yellowtail were a pleasant surprise for anglers looking for a fish-fix with limits rounding out good bottom fishing as well. …Mara's Sportfishing Ensenada
San Quintin
Jaime took a group out this morning and managed to land limits of yellowtail.
He was out last week also and got into some dorado and tuna.
But it's been "hit and miss."…Ted Snellen
https://www.bdoutdoors.com/forums/threads/san-quintin-yellowtail-limits.702290/
Cedros Island
Planned this trip since January; word was it might get cancelled 'coz of Sergio but got the green light and it was a GO! We had beautiful weather, good enough that we made the trek to Benito's the first full day of fishing. We got in on some solid action on calicos and a few yellows on the yoyo iron; got corn-holed on 30-pound by a bigger model and immediately changed that set up to 40# when we got back to the lodge.
Fishing wasn't wide open as we had hoped, but with some work on the scratch fishing, we put some quality fish on the boat.
https://www.bdoutdoors.com/forums/threads/cedros-10-8-10-11.701834/
Bahia Asuncion
No report
Bahía de los Ángeles
Fished with Enrique Daggett and Juan Cook today – super quick limits on the larger models with perfect weather…Steve
https://www.bdoutdoors.com/forums/threads/bola-is-going-right-now.702304/
Loreto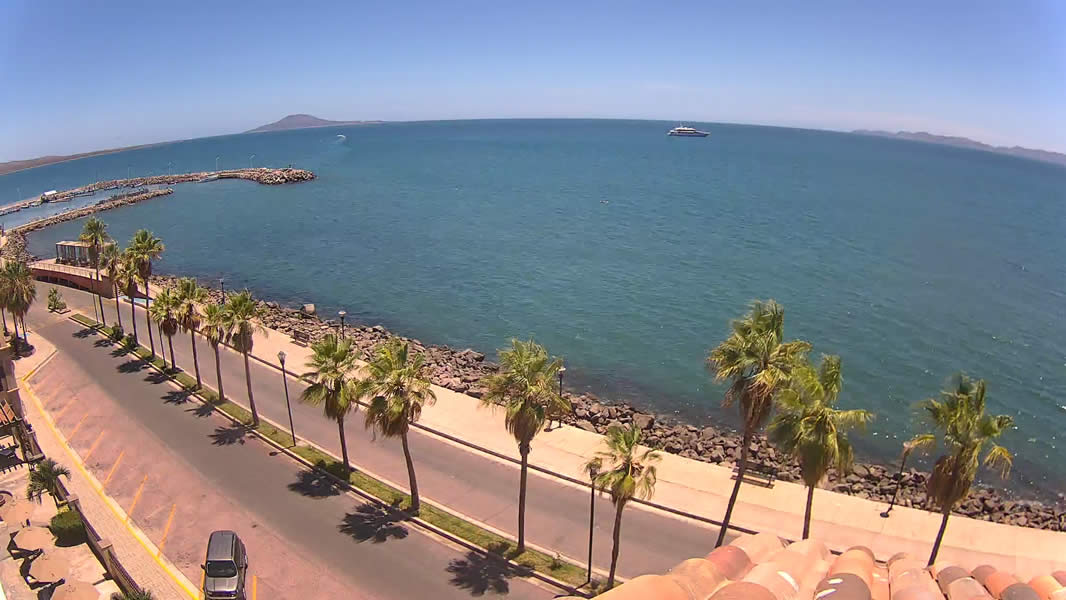 Wow, it's the best time of the year in Baja! The daytime temperatures aren't going past 85 at mid-day and the night time temps are at 70 degrees.
The water temperatures, at least in the bay on Coronado Island are low 80's and the winds of winter shouldn't be here until Santa arrives. Fishing has slid away from dorado as if it was January. Many of the boats are working rock piles and the shore lines for cabrilla and shallow water rock fish, a.k.a. snappers.
The dorado are still here and a trolled Rapalas in one of the bays might get not only a good cabrilla but a big solo dorado.
Sierra have joined the party making any boat rides to distant spots foolish.
Lots of fish close to town with action along the rocks for medium roosterfish a good choice.
Roosters are falling for sardina, but you can still have a blast with small shinny plugs and spoons…Rick Hill
Magdalena Bay
Day 2: Clients Sami and Adi were only able to get in a half-day of
fishing before they had to run back in because of Sergio. But you can check out the results. Eight wahoo — all nice fish! Leaving at first light running the 28 miles to bank fishing a couple of hours before they had to head back in. …Bob Hoyt
https://www.bdoutdoors.com/forums/threads/sergio-day-two-fishing-mag-bay.701862/
La Paz

MEXICAN MINUTE LA PAZ FISHING REPORT from Tailhunter Sportfishing for Week of Oct. 14–21, 2018.
East Cape
With the beginning of the windy weather, pangeros were not able to make sardina. The yellowfin bite on close high spots dried up but bigger fish, from 30- to 70-pounds, are biting good on porpoise schools from 25 to 40 miles out from the lighthouse to Pescadero.
Some schools will bite Halco's and cedar plugs; others will go just on calamari.
Billfish are scattered everywhere. Recently, there were three sails released, plus a striper and three more events five miles off La Ribera to the lighthouse.
All are indications that high season may squeeze all the way to Thanksgiving!
Cubera day! …Matt Clifton-El Regalo Sportfishing
Wahoo bites!! East Cape rocks !! Another great day on on the FINTASTIK…Anibal
Puerto Los Cabos
Heavy pressure has cleaned out the sardina which had been schooling around the Puerto Los Cabos Marina jetties for several months now. New sources are off of Chileno and surely, they will be scouting our areas farther north. Squid supplies have maintained but are likely to become scarce in the coming weeks as well. Other options will include ballyhoo, caballito and chihuil.
Recently we felt strong south winds but ever since, the winds have been coming mainly from the north — already strong for this early in the season. Hopefully, this will calm down. It has contributed to the cooling water trend. Sportfishing fleets are fishing in all different directions, and since there is no hot spot, action has been spread out. A variety of fish are in the area, but no large concentrations of any particular species. The yellowfin tuna action has slowed down as well, and the Iman Bank was still the spot producing the better grade of tuna. Yellowfin ranging up to 100-pounds are being landed, though these fish have been few and far between; some anglers were getting lucky and landing up to three of the tuna off Cabo San Lucas. There was a bite of smaller tuna off Santa Maria, as well as offshore yellowfin associated with porpoise.
The cooling current seemed to make the wahoo a bit more active, as many more of these fish are being reported; a small percentage are being landed, and quite a few others are being lost. There are not many anglers specifically targeting these fish yet, because they have not been biting. This will all change soon, with water temperatures now in the ideal range; slow-trolling trap hooked live chihuil is always one of the more productive techniques. Wahoo also hit on Rapalas, Yo-Zuri, skirted lead heads and a few on yo-yo jigs.
Still only a few dorado being seen, but more than we have seen for a while now. Still there are no large specimens, but at least we are seeing some of these popular gamefish show up.
Bottom action was limited by strong currents and north winds — some red snapper, barred pargo, cabrilla, bonito and an occasional amberjack or dogtooth snapper.
Billfish action was reported a bit more consistent off the grounds near Cabo San Lucas, though local grounds off San Jose did produce scattered action for sailfish, black, blue and striped marlin…Eric Brictson, Gordo Banks Pangas
Cabo San Lucas
With several tournaments recently completed, it appears that offshore the blue and black marlin are in the house. Not wide open, but enough to pique the interests of any saltwater angler worth his or her salt. There were blacks and blues caught in both events with the largest being 522-pounds. In addition to the jumbo-sized blacks and blues, there were double-digit counts of striped marlin as well as a few early-arriving sailfish.
There were plenty of the smaller yellowfin tuna and there have been some in the 200+ pound range as well. To be honest, they fall into the "careful what you wish for" category.
Closer to shore, a few wahoo have appeared early mornings that "wow" early-bird anglers. Also, there have been a good show of roosterfish and jack crevalle that have earned the respect of anglers from around the world for their tenacity.
Lastly, if you are into eating fish, the pargo, grouper and cabrilla that hang out in deeper water are great fun to catch and most of the restaurants in town will be happy to cook them for you.
LOCATION: Finger Bank, 11:50 Spot, 95 Spot, and Inshore Golden Gate.
BEST LURES: Varied colorful lures: green, black, guacamayo, and petrolero. Feathers: caballito and ballyhoo bait.
Mainland Mexico
San Carlos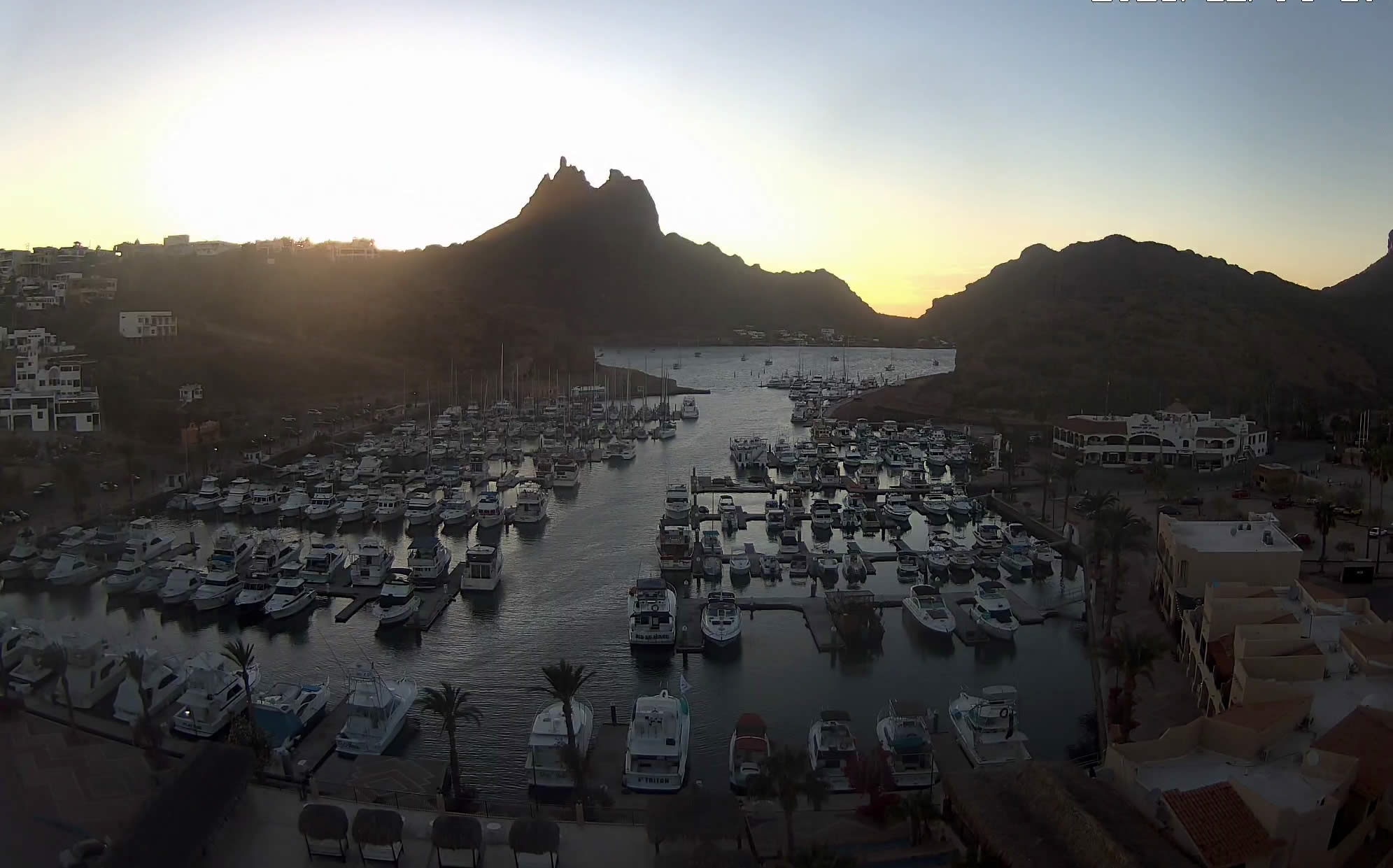 Guatemala


2018 No Sancocho Sailfish Shootout
The No Sancocho Sailfish Shootout is Guatemala's most exciting and prestigious billfish tournament. Anglers have more reasons than ever to secure their spot aboard one of the eight boats in the Casa Vieja Lodge Fleet and get the best of sport fishing experiences on and off the water.
You and three teammates choose the combination of bait and fly-casting that you think will earn you the most points, BUT if you can't seal the deal, there's more than just your pride on the line!
Every missed bite will cost the angler $20.
Money from every missed bite, or "sancocho," is then donated to a local school in Puerto San Jose. Even with some of the best anglers in the world participating, the past tournament was able to donate $5,240 from 262 "sancochos."
Sign up for the glory, for charity, or just for the fun of it!
If you want a spot in this tournament, you'd better reserve it at Casa Vieja Lodge SOON—boats are extremely limited.