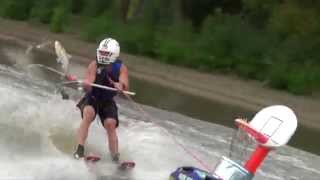 You have got to watch this.  I makes me laugh every time.
Ahh for those younger days with that much free time and so many exotic Asian carp to deal with.
Asian carp are of course not native to the mid-U.S. river systems and they are taking over many waterways very quickly.  While I don't think Skarping is going to solve the problem, it sure looks fun and every little bit helps.