Striped marlin bite from Loreto to Baja's tip as yellowfin resume at East Cape. Quality roosters crow at Muertos Bay and dorado disappoint at Loreto.
Que Pasa
Sepeda and Fonmar announce Gran Finale in Loreto
On June 24, a conference was held in La Paz to discuss the 4th Annual "Gran Final  Copa de Campeones, Calisureños 2019."
"Copa de Campeones, Calisureños 2019" is a series of Tournaments to promote sport fishing held in all the Five Municipalities in Baja California Sur that have potential for this activity. Also, they promote the economic development of these same fishing communities.
There are still nine remaining tournaments being held in 2019 where anglers may compete to qualify for participation in the Gran Final which will be held on August 10 and 11, 2019 in Loreto. Those include three in La Paz, two in Comondú, two in Loreto and two in Mulege.
Baja Norte and Sinaloa have also requested that their winners be included.
This year there will be a kayak category, which already has 40 participants confirmed.
As it is well known, it takes a village, and in this case, they are from both sides of the border.
An exciting addition to the events, as part of its 80th Anniversary, the International Game Fish Association, (IGFA), announced a pledge to teach 100,000 kids from around the world to fish and they officially launched their new "Passports to Fishing Kits" with hands-on tools to assist in reaching that goal.  Gary Graham, "That Baja Guy," represents not only IGFA but also the Stars and Stripes Charity Tournament and the Sportfishing Association of California. He introduced the "Passports to Fishing Kits" concept to SEPADA (Secretariat of Fisheries Aquaculture and Agricultural Development) and FONMAR (Protection of Marine Resources of Baja California Sur), and all entities have continued to support the program
Clicerio Mercado, an organizer of tournaments in Cabo San Lucas, has also been a member of the team who is supporting this program.  He arranged to have Passport Kits shipped and delivered to Gonzalo Alamea Camacho, the coordinator for FONMAR and coordinator for SEPADA over all of the sports fishing tournament series — the no-frills tournaments for families.
Gonzalo has enthusiastically implemented the program and has become the glue that has made the effort an instant success!
The program formatted to teach kids from around the world to fish is a system of clinics specifically designed for young anglers and their families, which allows them to become acquainted with sportfishing as they bond with others in their community who share a similar interest.
Under direct supervision of SEPADA and FONMAR, with Gonzalo at the helm, local fishing captains are recruited for the one-day teaching session. Upon registering, each child receives an IGFA "Passport."  With a captain as instructor, each youth visits the various stations where he or she learns the basics on tackle, knot tying, conservation, casting, safety, as well as the importance of protecting and conserving the resources for future generations.
Their Passports are stamped as they complete each station and once all have been completed successfully, the graduate receives a rod and reel to use for the day and is free to fish under the supervision of the trained staff and volunteers.
Since its introduction, the program has been offered at four events in Loreto, La Paz, Santa Rosalia, and Punta Chivato; a total of 312 kids from ages 5-15 have successfully attended the clinics and then competed in fishing from shore the following tournament days.
The program Prizes and sponsors:
FONMAR will give 1,600,000 pesos for the Gran Final — Six hundred thousand pesos for prizes and 1,000,0000 pesos for the organization, promotion, and logistics of the event.
With the help of sponsors this year, we will give two Yamaha and Suzuki outboard motors, one Toyota Hilux 2019, fishing gear, fishing trips in La Paz and East Cape, and the jackpots will be returning as well. (Last year, jackpots were around 386,500 pesos).
Sponsors: Arjona – Suzuki, PMA – Yamaha, Motores Marinos Y Accesorios – Honda, Maui Jim, PROMAR, Toyota Los Cabos, Gray Taxidermy, Electrónica Abraham, Marina Puerto Escondido, Gasolinera ORSAN, S.A.C., Quaker State, Ferretería El Dorado, Blue Anchor, Hotel Buena Vista, Llantera Monroy, Baja Pirates, Tail Hunter, Hook Up, Mosquito Fleet, Cortez Club, Edith Fleet, FisherMan's Landing, Bisbee, Baja Peninsula Tours, The Marine Waterfront Hotel, Deepblue Sportfishing, Bajamark, Marina De La Paz, and Silver King Dry Marina & Mariners Club (Loreto)
API, Secretaria de Turismo,
Bisbee Los Cabos Offshore Tournament base entry ($1,500) and 2 hotel rooms for 4 people.
International Game Fish Association, Stars and Stripes Charity Tournament and Sportfishing Association of California.
Tijuana Bull Ring
For the most part, the water remains very dirty to full-blown red tide. That said we got word of some bird school action outside the kelp line. It appeared to be mostly barracuda, but there was one report of a yellowtail caught on that same kelp line as well. Tady C surface iron and Colt Snipers were working best.
All the other reports were for rockfish at the usual locations.
Rockfish are not bothered by red tide as it is a surface condition and they are way too deep to be affected…fishdope.com
Coronado Islands/Rockpile
There are yellowtail all around the Islands, but currently, they seem to be playing hard to get. Not very many boats are chasing them either.
The Middle Grounds to the North end of South Island and the Gun Site area all hold the nod for the best fishing over the past few days. Slow-trolling sardines or fishing sonar marks along the ridge has been producing a few yellows.
That said there have also been yellows seen and caught along the weather side of North Island at both Pukey Point and the Keyhole in recent days. Fly line sardines and mint surface iron is working for those anchored or drifting on the ridge.
There is a volume of barracuda with some yellows mixed in along the lee of South Island and the Ribbon Kelp area.
More mixed yellows and barracuda can be found from the Lighthouse south through the 5 Minute Kelp, SKR and the Rockpile. Most of this is bird school stuff and may or may not be up from day to day.
The weather side of South Island is also well worth a look for yellowtail.
Be sure and keep an eye open for bird schools. A lot of the action lately has been off these. Both the barracuda and the yellows are on them…fishdope.com
Coronado Canyon / 425-101 / 475 Knuckle (areas above 32 00)
There is a decent chance of finding tuna and kelp paddy yellowtail in the Canyon down to the 32 00 line right now.
Chlorophyl image shows the best water is just below the 425 – 101 down to the 32 00 line.
There are a lot of big empty kelp in the 425 area, but there are some that are holding too. Again most of these were reported to be just below the 425.
Some of these have dorado on them also although those are still not very eager to bite and some have a sample of yellowfin on them as well. Most of these are down closer to the 32 00 line.
Guys are also reporting spots of breezing tuna and sonar marks of tuna — again closer to the 32 00 line…fishdope.com
San Salvador Knoll / 371 /390 / Upper Hidden to North of 32 00
This big zone remains the "go-to" area for most of the fleet chasing tuna and yellowtail
Many of the boats coming out to this area report seeing huge numbers of tuna, both bluefin, and yellowfin. They also report that there are some schools of open-water yellowtail that are on kelp too. Be sure and check any kelp you find especially any with a long, deep stringer hanging off of it.
Of note, the entire area is loaded with red crab! The bluefin are full of them.
As for the tuna, most of are 60- to 90-pound bluefin, but there are also a few smaller, plus a decent number of larger units in the 100 to 200-pound class.
There are also quite a few yellowfin around as well. Most of these are running in the 12- to 20-pound class. Although these are not biting as good as one might expect, some are being caught daily.
In the 390 area, a few big kelp are holding good numbers of quality 15- to 20-pound class yellowtail. One boat scored close to 110 yesterday after sitting on it for 20 minutes before it decided to bite. It also appeared to hold some big tuna. Those were seen on the sonar, but didn't bite…fishdope.com
Ensenada
Limits of calicos… Mara's Sportfishing Ensenada
San Quintin

San Quintin Father's Day Slam and Pedro's Panga's — Update
I drove down to San Quintin on Friday, June 14, with my good friends Pete Heringer, aka Admiral Sabiki, Ed Spenrath and his brother Chris. We had excellent mixed-bag fishing with a little bit of everything (except the blue tuna), but we didn't try too hard for those…Rich Hollo
https://www.bdoutdoors.com/forums/threads/san-quintin-fathers-day-slam-and-pedros-pangas-update.719487/
Bahia de Los Angeles

It was the first trip to BOLA in decades for my wife and I, and the very first time for my 14-year-old son; it was also his first time for yellowtail fishing.
On Saturday, we made bait pretty fast; the wind was still up from Friday, and there were rough seas, but we managed to put three on the boat. However, we broke off too many — a learning curve difference from fishing the Pacific.
On Sunday, the weather was fantastic, bait was a bit slower, and the water was calm; we put six on the boat! Again, we broke off too many, but we were getting the hang of it. My boy landed his first two yellowtail and had a blast!!
https://www.bdoutdoors.com/forums/threads/first-trip-to-bola-in-decades-6-22-6-23-with-captain-juan.719999/
Out fishing with Mr. Randy Champion and Uncle Mike Turner. After fishing for cabrilla sardinera for the last 15 seasons,
this fish is by far the biggest cabrilla I've ever seen caught on the Parker. I'm sure it was a world record contender, but Randy CPR'd it, so it's still there. WOW — what a fish!
Felicidades Randy Champion on a tremendous catch and thank you for releasing your fish. Captain Juan Cook
https://www.bdoutdoors.com/forums/threads/the-biggest-leopard-grouper-ive-ever-seen-bola-6-18-19.719446/
Bahía Asunción

Easy limit of yellowfin today. We launched at 6:00 a.m. and had my five fish limit, plus one, by 7:30. Back home and filleting by 8:30. Unfortunately, I fought and landed my fifth fish to fill out my limit, and as I reeled in my second trolling outfit, it got hit, and the fish would not have recovered if I released it. I found a huge body of fish that were all plugged and puking 2- to 3-inch squid…Ross Zoerhoff
Cedros Island
Fishing at the island is fantastic right now! Big bass hitting swimbait and surface iron. Big yellows are also hitting surface iron jigs very well. All colors are working. Fishing is up under the birds on the South End of the island — water temp is 64° and blue with lots of bait and lots of red crabs around the island.
Fished Benitos Island for lots of big bass and yellowtail but a smaller-grade water was 64 and dark blue…Jeff Mariani, Cedros Tackle
Punta Chivato
The 2019 Bulls Only Tournament was won with a 25-pound bull. 
Loreto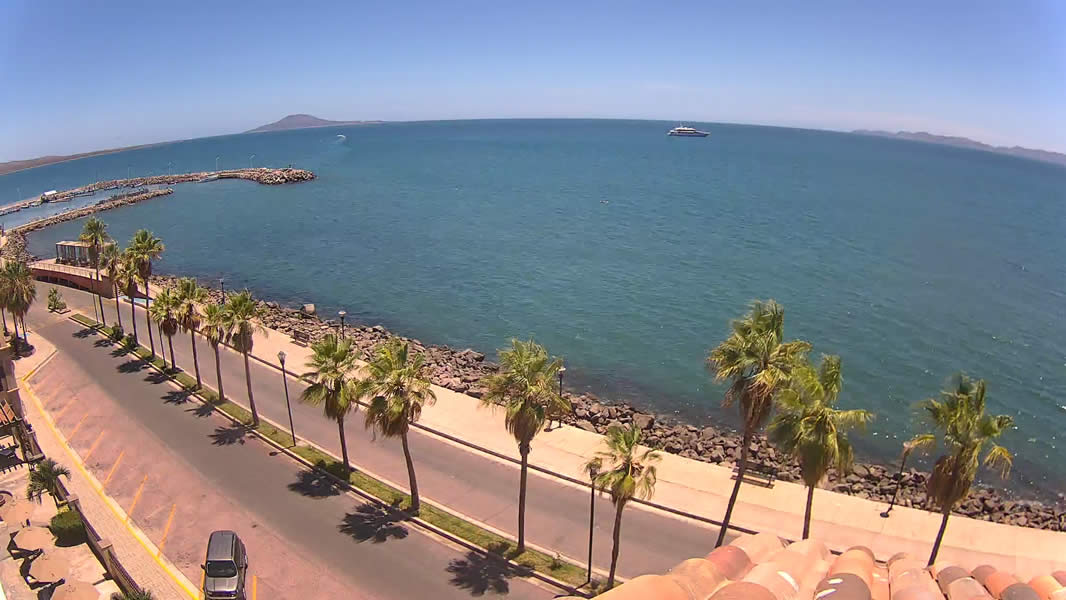 The striped marlin bite out of Loreto is better than it has been for years. When the seaweed paddies disappeared six or eight years ago, the dorado disappeared with them, and billfish also became much harder to find. You could try for days and not get a bite, much less get a fish to the boat. That has turned around this year. Still, not much seaweed but the marlin are back, and although I have not run into any, there are credible reports of some "keeper" dorado.


I fished today north of town and released ten striped marlin. No dorado or sailfish, just marlin, and it was pretty much nonstop action. They all bit on lures and they all posed for a photo op before they were sent on their way. They were hungry and hit on just about anything that we dragged in front of them. Below are pics of some at the boat and the colors they bit…Bill Erhardt
https://www.bdoutdoors.com/forums/threads/loreto-report-striped-marlin-june-22-2019.719756/
The summer fishing has begun with billfish and dodos getting closer to town. They are starting to hammer sardina for the people fishing on light line. Anything heavier than 30-pound test is not working for the under-five pound dorado. Billfish have been snacking on the light line offerings with the expected results of almost guaranteed break offs.
Most boats have been working some sargasso patches outside of Punta Lobo.
I am not sure of the success rate of the fly fishing crowd, but the chumming of live sardina make hookups easier for them and the traditionally armed, too!
Cabrilla and yellowtail are now being overshadowed at the fillet tables but will continue to be available for interested parties.
Roosterfish are starting to get aggressive along the shoreline north of Punta Colorado.
On the Pacific side, fishing has been restricted to inshore waters due to the west winds. The Mag Bay mangroves have continued to pump out various snapper. Snook numbers are down a little from last week, but they are still hitting the fillet tables.
We have some more Loreto dorado fisher-people heading over again to try Mag Bay later this week. Stay tuned!…Rick Hill


Mag Bay/San Carlos attendees practicing up for the August "Torneo" — at least with the inshore varieties so far.
La Paz
MEXICAN MINUTE LA PAZ FISHING REPORT from Tailhunter Sportfishing for Week of June 16-23, 2019
East Cape
Scorpion Sportfishing East Cape Report – Late June
Just a quick recap of the fishing this week on the East Cape. The hot tuna bite was once again the highlight of the week. Most were schoolie-sized and were caught while trolling, but larger models from 25- to 50-pounds were caught using squid, live bait, or the kite rig. Marlin are still on the hunt on the East Cape. Trolled marlin lures and ballyhoo were the ticket. Roosterfish action continues to improve. There is a lot of bait inshore, and the roosters are on the prowl…Matt Clifton

The dorado bite has been very similar to the marlin bite. Some days are better than others, but it has been steady from week to week. We are still seeing bigger dorado than we were seeing last year, but most have been between 15- and 30-pounds. I believe the new "release all dorado under 32 inches" program has helped in not killing any dorado under 10-pounds…Van Wormer Resorts-Annibol Miranda
https://www.bdoutdoors.com/van-wormer-resorts-fishing-report/
Puerto Los Cabos


The three Kingston children from Redding, CA, with tuna, dorado, amberjack.
In and around the marina area the bait vendors are finding caballito, mullet and some moonfish; other bait options have been strips of squid and ballyhoo, as well as some bolito and smaller-sized black skipjack on the offshore fishing grounds. Anglers are also using yo-yo style jigs for a mix of some bottom action.
Sportfishing fleets are mainly concentrating on the grounds from the Iman to San Luis Bank. Not much has been found on the scouting trips to the Gordo Banks besides shark and a few billfish. The more productive action has been switching back and forth daily — some days San Luis, other days on the Iman. Drift fishing for yellowfin tuna with strips of squid, as well as slow-trolling live bait, has resulted in yellowfin tuna catches. The fish ranged in sizes from 15- to 80-pounds. No big numbers and most boats were having at least a chance or two, with some charters landing as many as three or four tuna. The best action seemed to be earlier in the morning.
These same grounds were producing an occasional dorado, with a few nicer-sized bulls over 25-pounds caught, and although only a scattered fish or two, at least we are seeing these prized fighting and popular gamefish present in local waters. They had been absent for a long time during the cooler winter and spring seasons.
The same areas where these surface species are encountered, there have been options off the bottom while drift fishing with various baits and using the yo-yo style jigs. There were a few varieties of grouper, pompano, amberjack, red snapper, yellow snapper, bonito, and others on these rocky high spots — all of these fish are excellent table fare.
Along the beach stretches, now is a great time for slowing bait for roosterfish — now is the peak season for these gamefish, and there are good chances at hooking into fish over 40-pounds, even 50- to 60-pounds. Remember that this species is known for their prized-fighting capabilities, not for eating quality, so they should always be released! Care should be taken while taking a quick photo for documentation of the catch before releasing.
Striped marlin are scattered throughout the area, right around the Iman Bank and towards the Gordo Banks. There are no huge concentrations, but if you are interested in catching one of these fish, the odds are fairly high that you might find the opportunity. Most of the stripers are averaging 70- to 120-pounds, but it won't be long until we start seeing the larger blue and black marlin showing up in the warmer summer currents…Eric Brictson, Gordo Banks Pangas
Cabo San Lucas
Numbers at a glance: Billfish 57%, tuna 1%, dorado 1% other species 22%.
Changing weather again this week made for some challenging fishing. Water temperatures varied, and fish didn't stay long in the same area. We had two days of strange thick fog that rolled deep into town along with a bit of wind on some days. Then the following day, turn up the heat; then back up to the fog and cooler water! Still, we had good marlin numbers: 85 released total for 40 boats. Dorado and tuna were scarce — only a couple caught — but the inshore fishing held up. BIG roosterfish and lots of them, plus some yellowtail, sierra, bonito, snapper, and some triggerfish. To close out the week, a surprising catch this Saturday, with Pisces 31-foot "La Brisa" hitting the docks with a swordfish, found on the surface close to shore and caught on 40-pound test.
After already releasing a striped marlin the day before, close to Punta Ballena area, the anglers, Adam Strout, David French, Jacob Morris and Pat French from Maryland, were having a good day, but it got better. The crew spotted something on the surface — a swordfish! Swimming only about a mile offshore, the crew threw some live caballito bait and it bit! It was going to be a tough fight as they cast the bait on a Shimano 20 with 40-pound test line, 100-pound leader. Angler Adam Stroud fought the swordfish for two and a half hours before getting it to the boat — a day to remember for the angler and the crew aboard. The Captain at the helm this day was Fernando Noyola (usually the deckhand on La Brisa.)
LOCATION: Destiladeras, Punta Gorda/San Jose, Las Margaritas on Pacific.
WEATHER CONDITIONS: Good conditions overall, calms seas, with only a day or so of wind. Sunny, warm days mostly.
AVERAGE WATER TEMP: 77 F on Sea of Cortez side, while Pacific was at 68/69 F.
BEST LURES: Caballito and ballyhoo, yoyos.
Mainland Mexico
San Carlos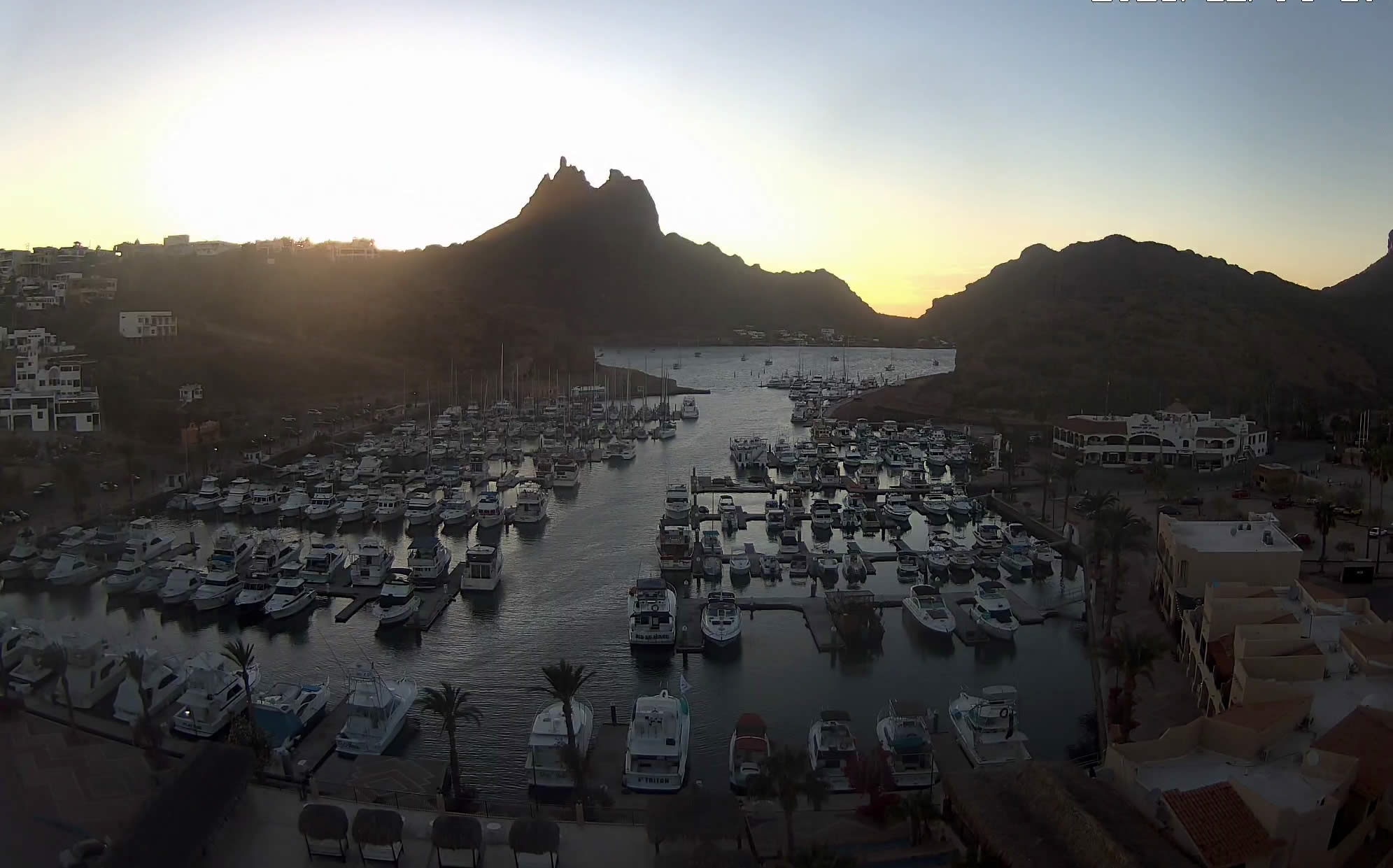 Costa Rica


Another GREAT adventure @ The Zancudo Lodge, Costa Rica fishing at its best
https://www.bdoutdoors.com/zancudo-lodge-fishermans-paradise/
Guatemala


For those looking for more than sailfish, the summertime is your opportunity to rake in all the benefits Guatemala has to offer. From May-August, blue marlin are seen almost daily; the yellowfin tuna are in scattered schools; the mahi-mahi are at their largest size; the sailfish are constant, and the ocean is lake-like. Need we say more? The winter months are our busy "people season" simply because of our snowbirds that fly down to enjoy the Guatemalan sunshine and great fishing, but the summertime is when the Pacific shines!
Normally we reserve Tuesdays for tuna, but it seems like we should call it "Tuna June!" The larger tuna have been showing up in numbers and of course, putting up a great fight for anglers! However, after a couple of fights with a handful of 50- to 90-pound tuna, anglers normally say, "Hey Captain, please no more $&#@ tuna!"
We hope you can join us this summer at Casa Vieja Lodge.
Casa Vieja Lodge was host once again to Marlin Magazine's prestigious Marlin University from June 2-7 for four days of great fishing and hands-on instruction! This year they saw more blue marlin, big yellowfin tuna, large dorado, and of course the popular sailfish. To sum it up, a crash course in species and techniques, new friends, great hospitality, and irreplaceable memories!
https://www.bdoutdoors.com/insider-news-casa-vieja-lodge/
Last Minute Openings — call NOW to reserve:
(305) 854-4665 / [email protected]