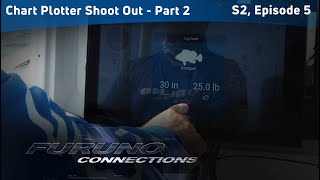 Let's talk about GPS Chart Plotter waypoints. On the Chart Plotter we show you how to drop, move, edit, delete, and save waypoints on all four competitive multifunctional displays.
See how to use the new fishing Catch feature in TZtouch3 Chartplotter to name the GPS waypoint by fish species, while also entering the length and weight of the fish. You can even take a photo of the fish or location where you caught it with the free TZ Firstmate App. We also talk about entering GPS waypoints by latitude & longitude or Loran TDs.
Perhaps the most exciting part is where we show you TZT3's new PIN code lock feature. Keep your waypoints safe by setting a four-digit PIN code lock that you have to enter each time the MFD is restarted. Let the games begin on this head-to-head chart plotter comparison.
Check out more great tips on Marine Electronics in BD's Captain Series, Next Level.