Oct 16, 2008
742
270
63
Name

Alex
Boat

Boatless
well, this is getting outta control... I better should stop rewrapping rods now that is still time, my actual fishing time its been reduced by reel repairs already and now even more with rod repairing for friends and mouth to mouth recomendations, good thing is that I still enjoying it a lot and really like the comments from the guys when they see the "new" rod rebuilded.
this time a friend wanted this rod wrapped with his favorite football team, as always there go some before and after pics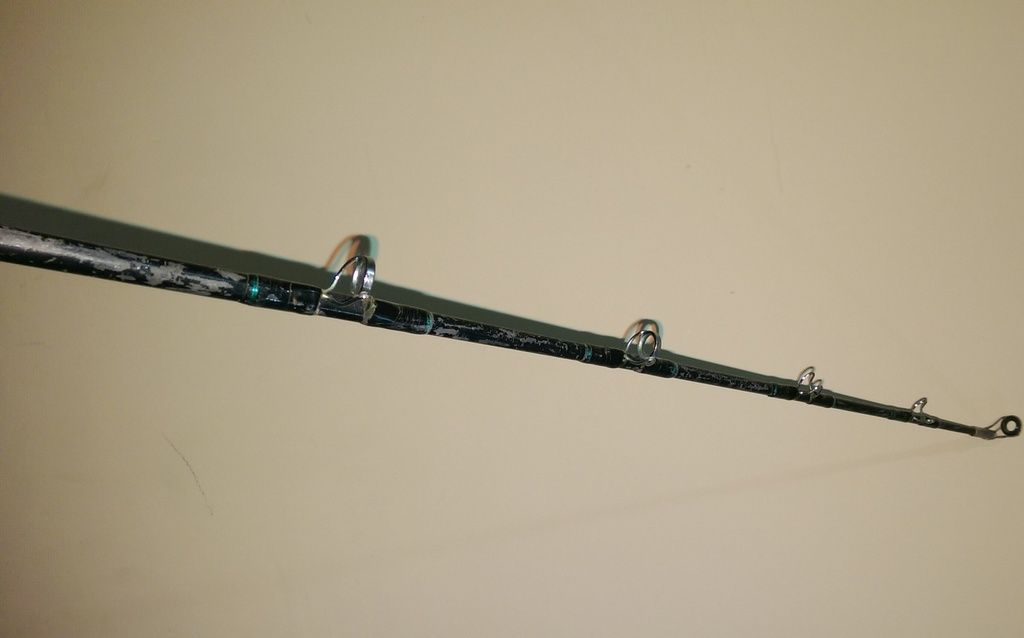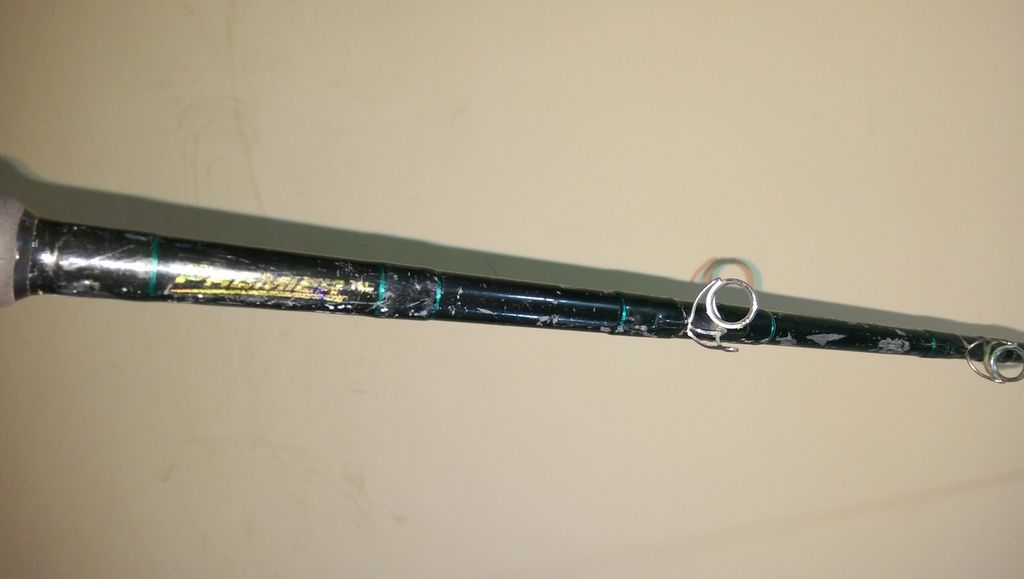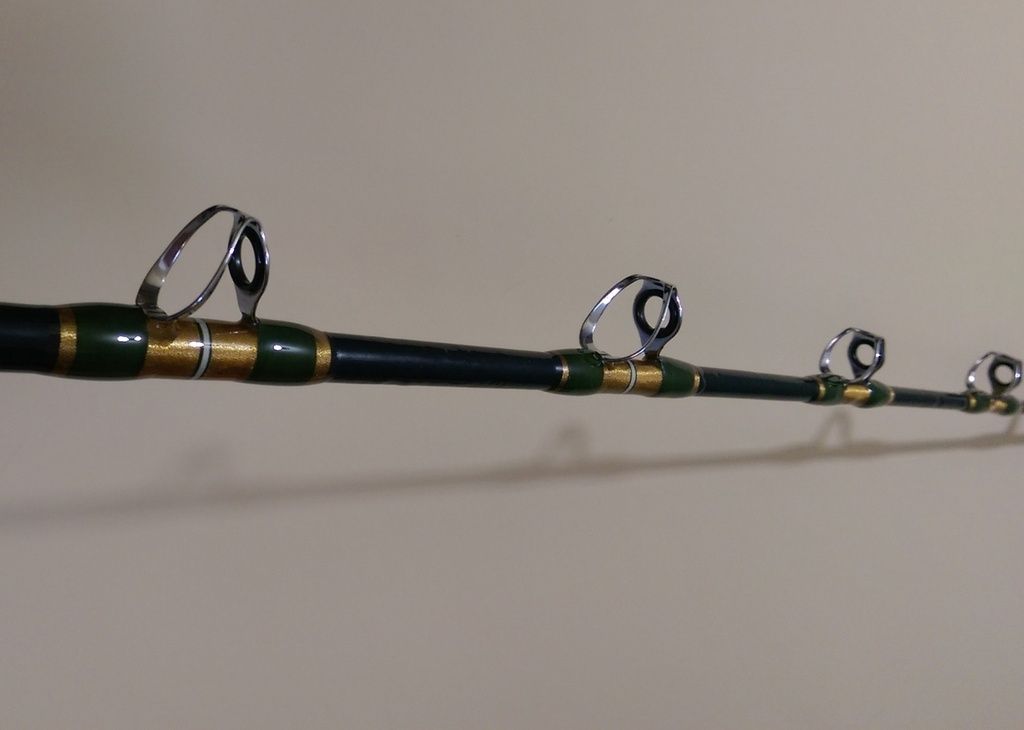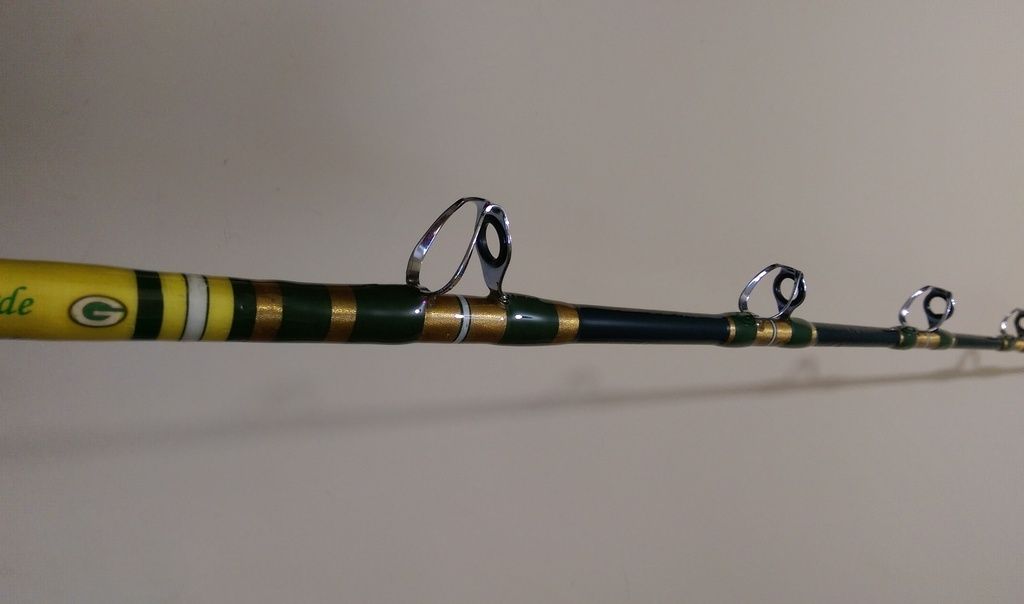 this rod was more challenging than previous rebuilds, it was my 1st time doing those white stripes with the thin black lines on the decorative trim and under the guides, they came up pretty decent, nothing compared to what the pro builders on this site do every day, but they look really cool and my friend was stocked when he saw it.