May 11, 2011
975
566
Name

Gary Graham
Boat

Watercloset
By
Baja Bytes
•
Jan 22, 2020 at 7:38 AM
Edit
On Baja's West Coast, yellows are on the chew at San Quintin and Bahía Asunción even as the north winds howl in the Sea of Cortez. At Land's End, the striped marlin are back, while cow-sized tuna play hide and seek among the porpoise schools. Then add some better-sized dorado into the mix and we have a keeper week.
*If you don't see a location, it is because we did not receive a report this week.
Que Pasa
In remote Baja, Mexico, childhood friends stumbled upon an untapped Mecca for two dissimilar passions – stalking striped marlin on the fly, and progressive, freeride mountain biking. But in this part of the world, almost nothing, other than a cold beer at the end of the day, comes easy, and through hardscrabble adventure and misadventure, this motley crew hopes to find never-ridden terrain and experience marlin exploding into chaotic topwater action…
Baja Lines
Tijuana Bull Ring
Down to the south, boats hitting the Bull Ring area continue to catch fair numbers of mixed sand bass and calico bass along with some sculpin on plastics and lead head/squid combo.
There have also been a few halibut caught recently on the Flats…
f
ishdope.com
South 9 / Coronado Islands
The Islands got looked at over the weekend and were found to be devoid of yellowtail. Bonito, however, are showing well on the weather side of North Island, and in the Middle Grounds. Slow trolling sardines is working best, BUT sea lions are a huge issue; they might not let you do this and they might steal your bonito once you hook them.
Most fishermen coming down are after rockfish.
The Lower 9, north, and northeast of North Island and in the SKR, is where they are fishing for the rockfish. In these area, guys are doing pretty good on the mixed red rockfish with a fair percentage of lingcod.
The boats are fishing depths from 250- to just over 400-feet. Sinkers from 12 to 16 ounces are recommended. Fresh dead squid and sardines are both working for bait.
Probably the best day of local #cod fishing I have ever seen. Short run, flat water and shallow water. Definitely a nice break from #swordfishing. #fishing #sandiego #sportfishing #rockfish #lingcod #bloodydecks #rockcod @ Rosarito, Mexico…
Ali Hussainy, That BD Guy
Be sure to fill out your
DFG/customs declarations forms
to legally bring rockfish back into the U.S. where currently these species are closed to fishing. Please note – even with these forms filled, you're still not allowed to bring cow-cod or any other "no possession at any time" species back across the border…
fishdope.com
Erendira
I had decided to fish with Panfilo and Sons down in Erendira on January 2nd! A couple of days before, I was told that the yellows had shown up and had started to bite. I grabbed several rods with the RCE1000 Wahoo being my go-to jig stick…
Pelon187.
https://www.bdoutdoors.com/forums/t...ndira-baja-california-with-my-uc-rods.736634/
Ensenada
Chilly, with winds to 15mph, may put a damper on the surface action again this week. It sounds like cold and calm mornings, which should be ideal for meat fishing the bottom; however, surface action may be a little iffy…
SAMMY Susarrey Sportfishing

Colonet
There were a few yellows caught deep on big yoyo irons Saturday, but in general, the fishing for those fish was on the slow side. The boats metered a small number of yellows on the ridge, both early and very late in the day. That said, the guys down there still scored a lot of fish. Lots of big quality reds, decent numbers of lingcod, and other mixed red rockfish were caught. Some of the lings are good quality units in the 12- to 20-pound range. The reds are big, with many from 4- to 7-pounds.
Due to the extreme long distance, roughly 115 miles, we strongly recommend taking one of the big sport boats out of San Diego and Mission Bay.
Here is a list of them from the four landings.
Fisherman's Landing (619) 221-8500
Tomahawk and Pacific Queen are online – 1.5-day trips – Departing Friday, January 24, 2020 at 7 p.m.
Point Loma (619) 223-1627
No trips posted. Call to confirm.
H&M Landing (619) 222-1144
Relentless is online for a 2-day trip, and the Excalibur is online for a 1.5-day trip – Both departing Friday, January 24, 2020, at 7 p.m.
Seaforth Landing (619) 224-3383
No trips posted. Call to confirm.…fishdope.com
Report from Jose Duran from SoCal Sportfishing Club;
We had a great trip to Colonet this weekend aboard the Tomahawk out of Fisherman's Landing with limits of rockfish; most of us got to reel in one of the fat lings. Great boat, great crew! This is my PB ling by the way, not sure what it weighed but my spring scale, it weighed 17-pounds! There were bigger ones boated too. Fishing in 400+ feet of water, it kicked my ass (lol), and with that being said, if you plan on coming out, remember to buy a lot of 16-oz. lead weights – then multiply it by 2 or 3. I lost every single one I brought with me and ended up fishing 12-oz. We are still on the way into the harbor as I type….
FishDope.com
San Quintin
Today at K&M Sportfishing, San Quintin, Baja Mexico.
Hard fighting at Breakfast Jack's for
Craiger Mmhm
and crew today fishing aboard our 23′ Parker with
Captain Cristian Catian
.
The guys drove all night, showed up at 7:30 a.m.; then they ran out and got it done…
Kelly Catain
1/19-20/20 out on the water with team Los Guapos,
Captain Dan Fisher
and brother
Matt
,
Tony Miller
and
Mr. Brent Watson
catching was good, weather was crispy cold in the morn and a little warmer in the pm, Very good mini macks for bait in the bay, Bottom fish were slow, just a few reds and lings, very little current may have been the problem, yellowtail, first day 7 for 7 and on the 20th 11 for 11, fish were from 12 to 18 and very healthy, saw a few late-arriving gray whales, the light on the bay was very nice…
fishonnn&onnn Captain Juan Cook

Laguna Ojo de Liebre
The first official CONANP Gray Whale census reports 52 whales in total – 38 adults and only 14 calves in Laguna Ojo de Liebre, which is unusually low for this time of year. Just as they did last year, whales are arriving later than usual, and we anticipate lower than normal numbers again this year. Time will tell…
Whale Magic Ours, Shari Bondy
Bahía Asunción
Today I bought my first discolored green yo-yo and left with a lot of faith for a horse mackerel and at the first launch came this creature that will feed us thanks to God and thanks to Ross Zoerhof for selling his fishing items…
Lery Espinoza
Loreto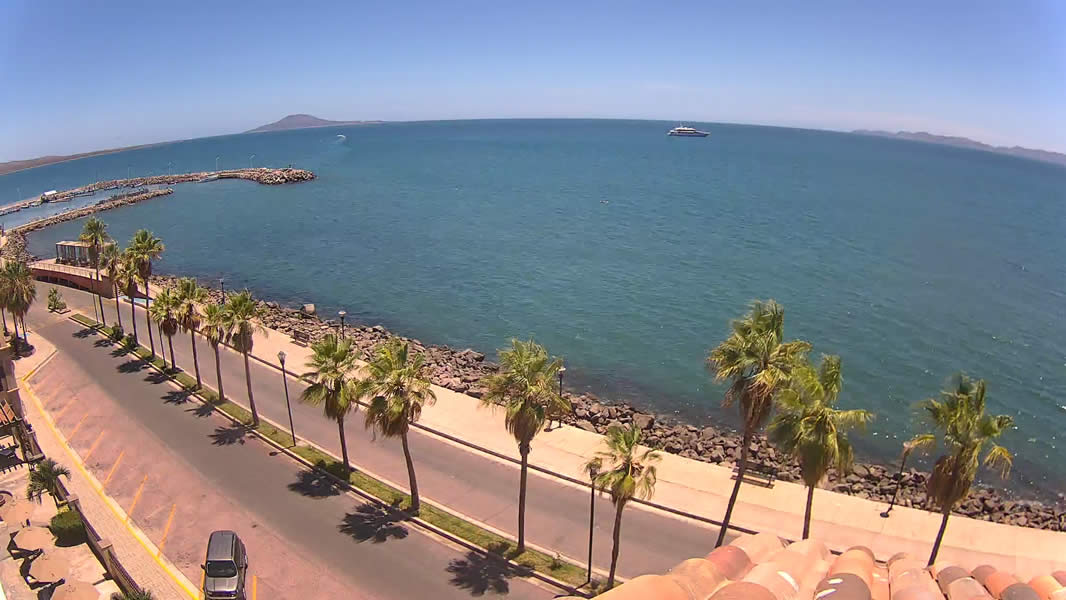 Judging from the catches coming into the docks it is a great red snapper season.
Limits of the favored red dinner guests are common along with the under-respected triggerfish.
Yellowtail to 25-pounds are being landed at a few spots but not in any consistent numbers. San Bruno and around Coronado Island is the destination for most boats due to the off-again and on-again north winds.
Lots of live bait, and so far, that is what everyone is working with. The red snapper are falling to cut bait and sardina. The favorite way for the triggerfish is various iron jigs when the fish are in a cooperative mood.
Just a look at winter maintenance work when the pangas are off the water in the winter season. Low demand for fishing trips allows time to replace mushy floors and cracked bait tanks. It's about time to go through the fishing reels, too…
Rick Hill, Pinchy Sportfishing
Magdalena Bay
https://1drv.ms/v/s!AqooQ0wXYL8S6qotvRjvIFmRljHSKw?e=X38A1U
Kayak Fishing Loreto and Mag Bay – Baja Mexico
Mag Bay Lodge hosted a kayak fishing trip that I will never forget. We fished Loreto, Offshore Mag Bay, Inshore Mag Bay and the Mangroves between Adolfo López Mateos and San Carlos, Baja California Sur. Everything from Marlin, Dorado, Tuna, Spotted Bass, Grouper, Corvina and some species I was unfamiliar with. Mag Bay Lodge @SaltJunkiesInc. Hobie Fishing.
La Paz
MEXICAN MINUTE LA PAZ FISHING REPORT from Tailhunter Sportfishing for Week of Jan. 12 -19, 2020
East Cape
Weather is fine where is everyone?…
Playa Del Sol Anibal Miranda
Puerto Los Cabos
Bait options consisted of caballito, ballyhoo, slabs of squid, sardineta and some mackerel. Large schools of baitfish now congregating on areas off San Jose del Cabo, more sardineta than anything else. No word on sardina moving within range of local fleets.
Striped marlin are following their food source in this same direction, though still not in big numbers, but more this week compared to last. Dorado were the more numerous gamefish at this time, found throughout the area, often close to shore, striking on a variety of lures, but more readily on available bait. Sizes ranged up to 20-pounds, though the majority were averaging ten pounds.
Wahoo action rebounded somewhat this week, as we saw ocean temperatures remain warm enough to keep these fish in the area. Still this action was more sporadic, most strikes were reported from Punta Gorda to Vinorama. Sizes were all the way from sierra sized wahoo, up to 45-pounds. Ballyhoo and caballito both produced a higher percentage of strikes.
Juvenile sized roosterfish and we are now seeing more sierra found along local beach stretches. At times frigate birds could be seen circling and diving closer to shore, especially mid-morning, this activity was typically associated with feeding dorado.
Yellowfin tuna action was spotty, but we are seeing limited numbers of tuna to 25-pounds taken through the inshore zone, seen more near Cardon and La Fortuna recently. Striking on smaller sized lures and while drift fishing with strips of squid.
Not much going off the bottom. A few cabrilla were taken off the high spots, bonito, pargo, but more triggerfish than anything else. We look for this bottom bite to improve in the coming weeks, hoping for a good yellowtail season…
Eric Brictson, Gordo Banks Pangas
Cabo San Lucas
Billfish 51%, Dorado 55%, Tuna 47%, Other 4%
Billfish numbers near double compared to last week after striped marlin picked up over the weekend. Pisces boats released 86 billfish this week, with only two kept that didn't make it. One of these was a 450-pound blue marlin caught aboard Pisces 60'
Reel Machine
by anglers from Sydney, Australia. The fish hit on a yellow/orange lure only about three miles offshore from the Ceros de Arena area. The teenage angler fought the fish for almost two hours. Originally, they searched for yellowfin out at San Jaime and landed one football-sized tuna and one skipjack before they headed closer to shore in search of dorado, which is when this blue hit. The marlin was shared between anglers, crews, and others.
As for tuna and dorado, the percentages of the boats landing them remained the same. This, of course, is related to the larger number of billfish caught too. There were 165 dorado and 236 tuna caught, respecting catch limits.
The top marlin vessel was Pisces 61'
Pour Decisions
with 12 striped marlin released in only two days out this week. On Thursday, the Viking yacht impressed with six striped marlin released, ranging in size from 90- to 120-pounds, hitting on dead and live bait out of Golden Gate. They also landed 12 dorado there, of which they released 2, for anglers from Florida.
Pisces 38'
C Rod
also had a fantastic week, with 11 striped marlin successfully tagged and released. On their top day they produced six striped marlin released, along with four dorado; the biggest was about 35-pounds. The 140-pound striped marlin hit on dead and live casted bait, as did the dorado, at Gaspareño. This, for anglers
Brian Warbis, Ken Meyers, Sam Hefferman,
and
Tom Macintosh
and
Rigney
from
Wisconsin
. …
Rebecca Ehrenberg, Pisces Sportfishing
LOCATION:
San Jaime, Los Arcos, Pozo Cota, Gaspareno, Migrino, Golden Gate.
WEATHER CONDITIONS:
Good weather conditions overall with the minimum swell. Some overcast days.
AVERAGE WATER TEMP
: 74 F
BEST LURES:
Mackerel live/dead, Ballyhoo bait, cedar plugs, hoochis, feathers, green/yellow, and guacamayo lures.
What can I say? I put in 3 and 1/2 hours on the reel, and we got this almost super cow close, but it took a death dive and ran 900 to 1,000 feet to its funeral. It took us an hour to raise the dead weight, but we got it!…
Charlie Plum
72-degree blue water, lazy swells, and sunny skies.
https://www.bdoutdoors.com/forums/t...ptain-jaime-gonzalez-on-the-porque-no.736866/
Congratulations to
Lisa Morse
, Youth Education Manager for International Game Fish Association for her bucket list dorado on the fly with Baja Anglers and
Grant Hartman
this week. She hopes to come back soon to add a roosterfish to her list of fly catches.
Pescadero -Todos Santos
This past week, the Sierra bite has been pretty good. Able to scratch up 1-3 fish a day. Hooked a nice-sized dorado a couple of days ago. Mild surf and some overcast days and mild temps…Tight Lines –
BK
https://www.bdoutdoors.com/forums/t...grino-pescadero-todos-santos-jan-8-16.736791/
Mainland Mexico

San Carlos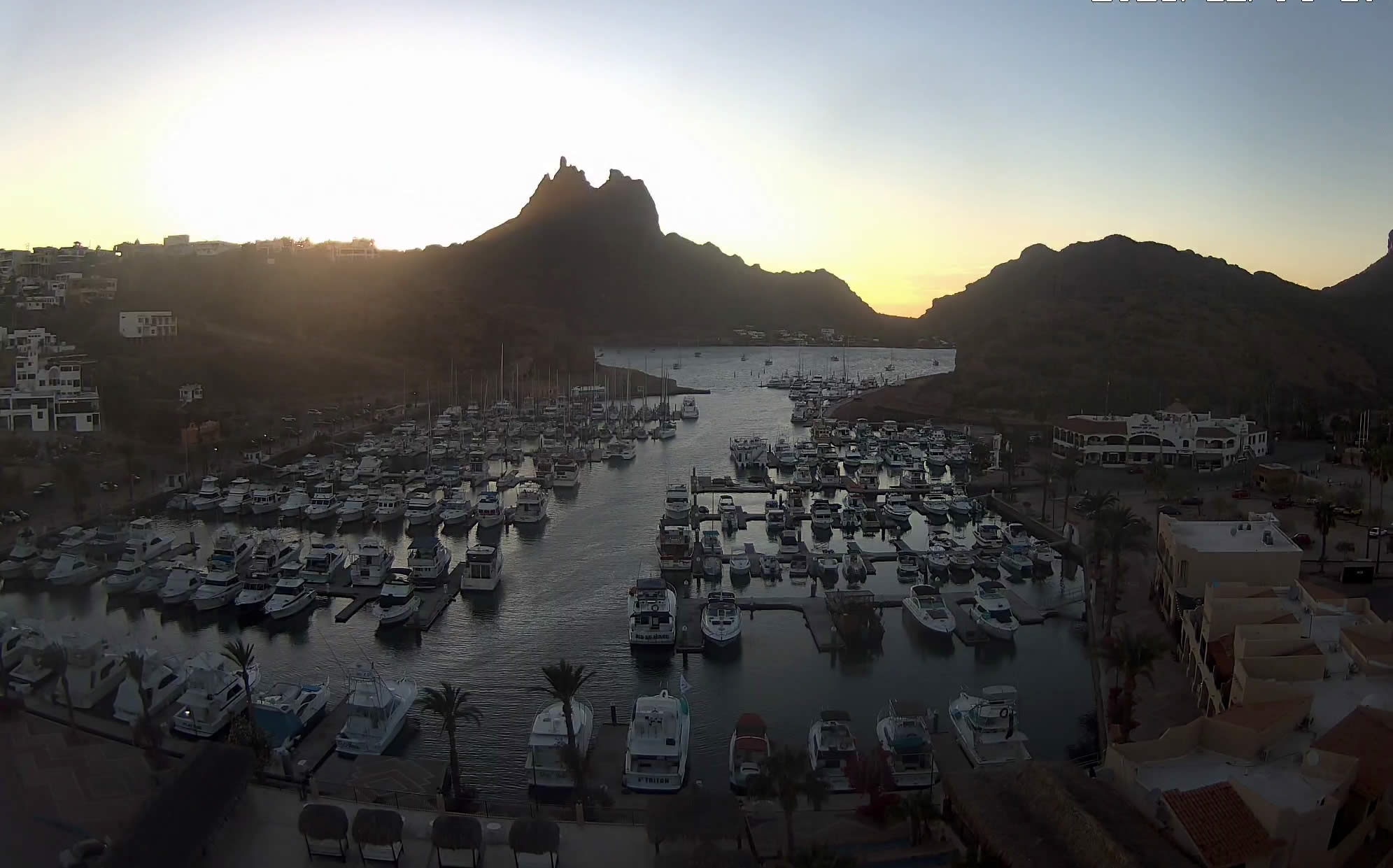 Costa Rica
Crocodile Bay Resort
is located on Costa Rica's remote Osa Peninsula, which has been referred to by National Geographic as "The most biologically intense place on Earth." Guests can now take advantage of Costa Rica wildlife photography classes on the edge of one of the world's largest coastal rainforests.
We are also located in front of one of the world's few tropical fjord systems; there are few places in the world that offer this kind of access to exotic wildlife and scenery. Please check below for upcoming photo safaris and workshops accompanied by expert guides and world-renowned photographers.
Guatemala
Start 'um young!
(305) 854-4665 /
[email protected]
Tags: