May 11, 2011
975
566
Name

Gary Graham
Boat

Watercloset
Big Baja yellowfin snap as blacks and blues falter. As rumored large dorado skedaddle before Gran Final Copa Calisureños in Loreto as 550 anglers on 145 teams compete for fame, glory, and cash.
Que Pasa
THE GREAT CALISUREÑO CUP FINAL BREAKS PARTICIPATION RECORD
Governor Carlos Mendoza Davis shot the flare signaling the start of the fishing day competition.
The economic spill exceeded 10 million pesos, 550 fishermen were registered, and there were more than 2 million pesos in prizes.
www.javierchavezdavis.com
OFFICIAL BULLETIN
BCS LORETO
– "For Baja California Sur, sport fishing represents the origin and consolidation of our tourism industry, which is today the most important engine to boost our economic and social development," said Governor Carlos Mendoza Davis when he fired the starting shot of the 2019 Edition of the Dos Mares State Sport Fishing Serial Final, Calisureños Champions Cup.
Accompanied by his wife, Gabriela Velázquez de Mendoza, the municipal president of Loreto, Arely Arce Peralta and the secretaries of Fisheries and Agricultural Development (SEPADA), Andrés Córdova Urrutia, Tourism, and Luis Humberto Araiza, state president, said that sport fishing was a fundamental factor for the development and consolidation of destinations such as Los Cabos and Loreto. Also, it provides sustenance and well-being for South-Californian families in the five municipalities.
Mendoza Davis highlighted the economic impact generated by the Calisureños Final with an estimated spill for this year exceeding 10 million pesos.
"In just two days, registration and competition, we registered a 100 percent occupancy in hotels and a similar demand in restaurants, shops, supermarkets and service providers linked to this activity," said the president of California who also highlighted the availability and collaboration of the municipal authority and business organizations of Loreto.
The South American president highlighted the efforts made by SEPADA and FONMAR through children's sportfishing clinics and children's shore fishing tournaments — actions that carry the main objective of promoting responsible fishing and the creation of a new generation of sport fishermen committed to the care of the species reserved for this activity.
The edition of the Calisureños Champions Cup broke all the expectations generated by bringing together the 141 teams in boats and 37 in kayaks, with a total participation of 550 anglers, anticipating that between the two prizes and gifts there is an estimated spill of two million pesos.
The governor concluded by saying that the participation of teams from states such as Baja California and Sonora, in addition to California in the American Union, indicates that this event is consolidating as a tradition…
Javier Chávez
Tijuana Bull Ring
It's "hit and miss" barracuda action in the flats area outside the kelp line. If it happens, birds will be all over it, giving the location away. If it's a down day, they won't be there. Water is dirty right now.…fishdope.com
Coronado Islands/Rockpile
There are yellowtail around, but the bite is up and down depending on the day. When warm water (70+ degrees) pushes in, the bite is good; when the water is colder (66-68 degrees), the bite shuts off. The Middle Grounds have probably been the most consistent, with slow-trolled sardines working well, especially where you find meter marks.
You might also locate the yellows around the Ribbon Kelp both above and below the tuna pens. Again, it's all about finding the warmer (70+ degree) water. The yellows have varied in size, with some 5- to 8-pounders, but nicer ones up to around 18 p0unds are found around the Middle Grounds and North Island…fishdope.com
Lower 9 / 226-302 / Coronado Canyon / 425-101
Same story as above. Yellowfin have moved in, and guys are starting to score. They are far from wide open but put in a little work. Over-all the area just below the border to the 302 and about 2- to 3-miles west of North Island seems to have the best volume with the same deal as just above the border.
Some early, but the bulk has been mid-day, between 11 a.m. and 2 p.m.
They are not all that interested in the sardine, but some guys have been able to get them to bite with the smaller Colt Snipers, Mega Bait, poppers and stick bait.
Trolling small jet heads is proving to be productive as well.
Also, be sure and check out any kelp you find as more and more yellowtail and dorado are sliding up the line from down south. For the next two to three months, any kelp is worth looking at…fishdope.com
371 / Upper Hidden Bank / 425-101 / 475 Knuckle
Small scattered spots of yellowfin and the chance of finding a kelp holding yellowtail or dorado is the story for this area now.
One contact fishing down this way had a double jig stop on 6-pound class skipjack — something we have not seen a lot of this season.
This zone has been dead for a long time, but finally, it's coming back to life. Conditions are excellent — water is warm, and there is a lot of bait around to attract the fish.
Look for this general area to improve over the next few days to a week.…fishdope.com
Ensenada
It's been a while since I've posted on BD but I am still around and doing charters here in Ensenada. Some excellent shallow water and deep water rock fishing from Banda Bank and the Salsipuedes area. Several trips over the last 2 weeks are yielding some nice reds, sheephead, lingcod, and bass. Hookup baits are killing the reds and bass…
Capt. Louie Prieto
https://www.bdoutdoors.com/forums/t...its-4-reels-sportfishing.724223/#post-4912446
San Quintin
I went down to the Colonet/San Quintin area to do some surf fishing and stopped by Yoshy's Tackle Shop in Camalu to visit. He told me about how good the WSB fishing is and how close it is from the launch area.
The bite has been going on for a month, and it still looks good– but you know about WSB, right? On one day, his boat(s) landed A LOT when they were commercial fishing. On Sunday, August 4th, one of his charters landed five and lost two in the kelp. He talked me into going with him (and his crew) to fish for them since he had no one fishing with him on Monday. I agreed – and we got THREE WSB – 22 pounds, 26 pounds, and 45 pounds and lost one in the kelp…Kub
https://www.bdoutdoors.com/forums/threads/camalu-white-sea-bass.724456/
Bahia de Los Angeles
Just back from BOLA…the dorado were there but not many. We fished south in the channel and trolled the kelp patties. We caught a couple of nice ones but nothing special. You can contact Ruth via facebook messenger if you can't find the WhatsApp contact. Good luck and have fun!!
https://www.bdoutdoors.com/forums/threads/have-the-dodos-shown-at-bola.724544/
Bahía Asunción
Another 20 jars of tuna canned this morning! I think I have enough done to last me till next season, so all tuna that I catch the rest of this season will be give-away items…Ross Zoerhof
Cedros Island
1 of 2
Just returned from our annual Let's Talk Hook Up/Cedros Sportfishing trip. We had a fantastic fishing trip. I have been very fortunate to be fishing this island for many years — both from the long-range days and back the year before the now Cedros Sportfishing Company opened its doors. We made a "tester trip" with Tom and Adrian, along with Pete, to see if we agreed that their idea of flying anglers down to the island to fish from pangas would be viable and attractive to us fisherman.
In all those trips, this one may have taken the cake — both in incredible fishing as well as in their first-class service. Our fishing was off the hook, but I'll let the grip and grin photos speak to that.
The story worth telling is about the outstanding level of service. Rosie Flowershas taken this operation to a new and necessary level. Her attention to detail and information provided during the preparation of one's trip is fantastic.
She meets you at the CBX before the private charter flight and holds your hand as you cross the border, explaining every step of the process. Once across, a CS Rep. (Cedros Sportfishing) is waiting and doesn't leave your side until you're walking onto the plane. After your two-hour flight, you are on the ground at Cedros; the crew grabs your bags and rods, and you are driven to the lodge. This level of service carries through your entire trip. They have a large staff that outnumbers the guests. They won't allow you to grab a rod, a bundle, or a tackle bag without offering to help. While you are enjoying breakfast, your gear is loaded on the boats before you board.
The food was a highlight of the trip. The kitchen staff turned out meals, one after another, each better than the previous. Amazing!!! (Best Carne Asada I have ever had!) The boats were new, clean, and very comfortable.
Another highlight was that ample ice was provided each day. It's so rare in Mexico panga fishing to see any ice, let alone bag after bag thrown into your insulated fish holds. Many times in the mornings after we limited out with yellowtail fishing, we would return to the harbor and either off-load our catch for immediate processing, or grab an additional 40- to 50-pounds of ice, and head back out for bass! The fish processing was as efficient as you would expect at home from a top processor. It was cleaned, trimmed, with no bloodlines, and ready for the grill. All vacuum-packed and labeled in 3-mil bags. Our lodge host, Richard, was easy to approach and always provided any info about what to expect about the days to come.
All-in-all, it was a complete turn-key operation. I highly recommend trying this trip out for yourself. It's a unique experience and a Fisherman's Dream! Our Let's Talk Hook Up trip is already half full for 2020, and the remaining spots won't last long. I do encourage you to jump on with us next year or grab any available spot. You won't regret it!!!
Rick Maxa
Loreto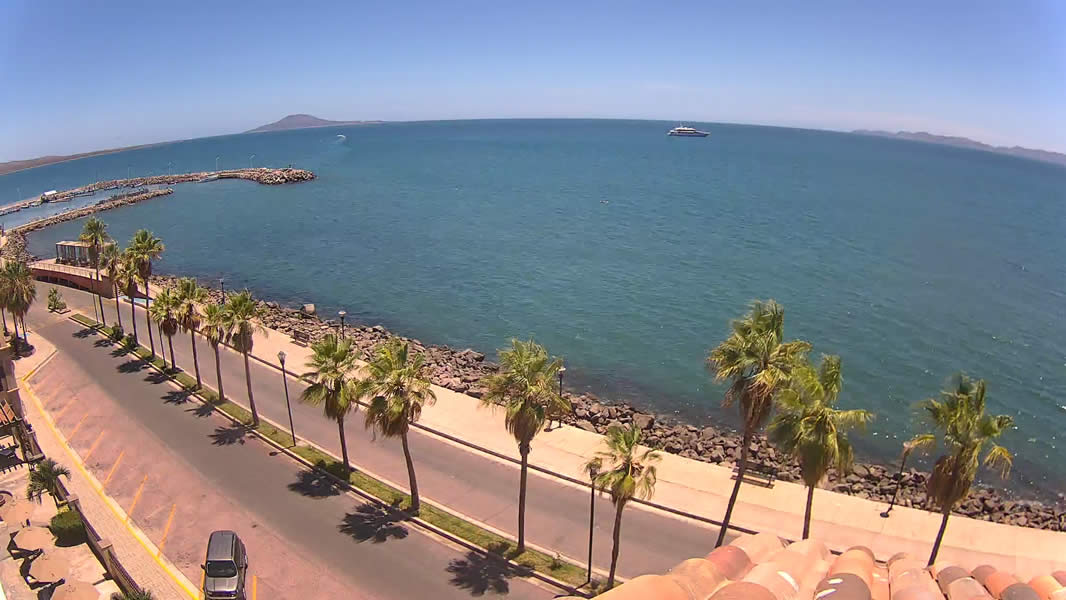 The Grand Finale of our state-sponsored sport fishing tournament was a huge success.
I usually focus on the fish that hits the weigh station and the fillet table, but the organization of the event overshadowed the fishing. Not only was it well-organized with live onstage entertainment and involvement from many of the local service providers, but the big cash jackpots and fish related goods which included outboard motors were definitely a draw.
The docks, launch ramp, along the Malecon and all down the public beach, were filled with teams, families, kiosks, and spectators.
Dorado and marlin were the most frequent visitors. The huge dorado we saw last week moved out just before "day one." leaving the 15- to 25-pound models to entertain the hopeful!
I'll be looking for this event next time it rolls through Loreto…
Rick Hill
Magdalena Bay
After scoring a single wahoo Tuesday, along with a couple of small yellowfin, I returned to the scene of the crime this morning for a wahoo limit. Closer to shore there are reports of 30- to 40-pound yellowfin, although I haven't yet found any. That is a really nice grade of tuna for outside Lopez Mateos. It is shaping up for a good year outside Mag Bay…
Bill Erhardt
https://www.bdoutdoors.com/forums/threads/magbay-wahoo.724485/
Captain Chris Schwab of Magbay Outfitters releasing a nice snook. One of six caught yesterday — all released. It is the policy of Magbay Outfitters to allow only one snook per angler and to release all others.
Fishing by himself, Chris released all caught! …Bob Hoyt
https://www.bdoutdoors.com/forums/threads/snook-biting-in-magbay.724718/
La Paz
MEXICAN MINUTE LA PAZ FISHING REPORT from Tailhunter Sportfishing for Week of Aug. 4-11, 2019
East Cape
Third annual Wahoo Gold Cup on the 24th.
One hotel boat fished all day yesterday for 'hoos and got five — lost three.
A diver friend speared one at Cerralvo last week that weighed 114. Saw several that size…
Kit McNear, Tournament Director
3rd Annual Van Wormer Resorts Wahoo Gold Cup – August 24th – (Palmas De Cortez & Playa Del Sol). Hosted by Capt. Kit McNear, this tournament has the same format as the Dorado Shoot Out. It is a one-day tournament. Heaviest wahoo wins! $500 per team entry fee. There will be over $100,000 in cash and prizes up for grabs. The grand prize for the heaviest wahoo will be a 2019 Volkswagen Tiguan SUV. There will be optional jackpots available of $200, $300, $500, and $1,000. More information will be available shortly. Contact Kit McNear at
[email protected]
. To make reservations for the Wahoo Gold Cup, please call 877-777-8862.
https://vanwormerresorts.com/tournaments-page/130/gold-cup-wahoo-jackpot
Water- 83-86. Cooler water inside, clear and flat.
Air- Highs in the low 90's, clear skies…
A good week of fishing. A wide variety of species have been biting all week — yellowfin, dorado, wahoo, sailfish, striped marlin, blue marlin, big pargo, Almaco jack and roosterfish over 50 pounds.
Wahoo mixed with the dorado 25 to 40 miles south of the hotel and in the same areas as the billfish. Most 20 to 50 pounds with some 70 pounders coming to the boats.
Striped marlin, along with smaller blue marlin mixed with a few sailfish is the best fishing off the La Ribera Bank 3- to 6-miles offshore.
Puerto Los Cabos
The local panga bait netters have been working the surf zone just to the north of the Puerto Los Cabos Marina jetty for good-sized schools of sardina — other options were caballito, slabs of squid and ballyhoo.
The yellowfin tuna were on the grounds from La Fortuna, Twenty-Five Spot, to Iman Bank. Yellowfin were ranging in sizes averaging 30- to 65-pounds, though there was one tuna of about 100 pounds landed. Some boats had as many as four, while others felt fortunate to get one; but at least the tuna were more active. The fish were hitting on sardina, squid and chunk bait from skipjack or bolito.
Dorado action was wide open on these same grounds, often not giving the tuna a chance to get to any bait. Most of the dorado have been very small, but occasionally some larger fish were mixed in; the key is to release the smaller dorado with care and try to fill your personal limit with a couple of nicer-sized fish. Offshore, on the marlin grounds, there has been a better chance of finding large bull dorado to over 40 pounds, though just a few scattered, nicer-quality fish.
The billfish bite has been sporadic, with some sailfish, striped marlin, blue marlin, and black marlin. There was one black marlin caught from a panga that weighed in the 400-pound range. Several blue marlin were also reported, along with a handful of out-of-season striped marlin, and a couple of sailfish.
No wahoo to speak of — surface action now mainly is for dorado, tuna or billfish. Bottom action produced triggerfish — a few yellow snapper, bonito, island jack, and leopard grouper. Although more anglers were targeting dorado and tuna, there were a few roosterfish and jack crevalle still hanging around…
Eric Brictson, Gordo Banks Pangas
Cabo San Lucas
Holy Cow! Three yellowfin tuna of 100, 200 and 230 pounds caught yesterday by the fleet. The 200-pounders were caught by anglers John Maltman and Nick Kronfeld from England on Pisces 31' "Ruthless," captained by Beto Lira and mate Frank Martinez.
It took the anglers about five hours to finally land their double hookup, 40 miles offshore from Cabo.
When the fish first hit, the crew thought they had wahoo on, because Capt. Julio on the 31' "Tracy Ann" had just caught one in the same area. Anglers Joey Chapman and Lance Wright on "Tracy Ann" ended their day with a 100-pound yellowfin and released two striped marlin as well!
And… the boys couldn't get enough and went back out the next day on Pisces 28' "Andrea" and landed another 105-pounder…Rebecca Ehrenberg, Pisces Sportfishing
1 of 3
Field testing and fine-tuning our new lure, the Jansen "Killer Stick", available in a few months…
Stephen Jansen
Mainland Mexico
San Carlos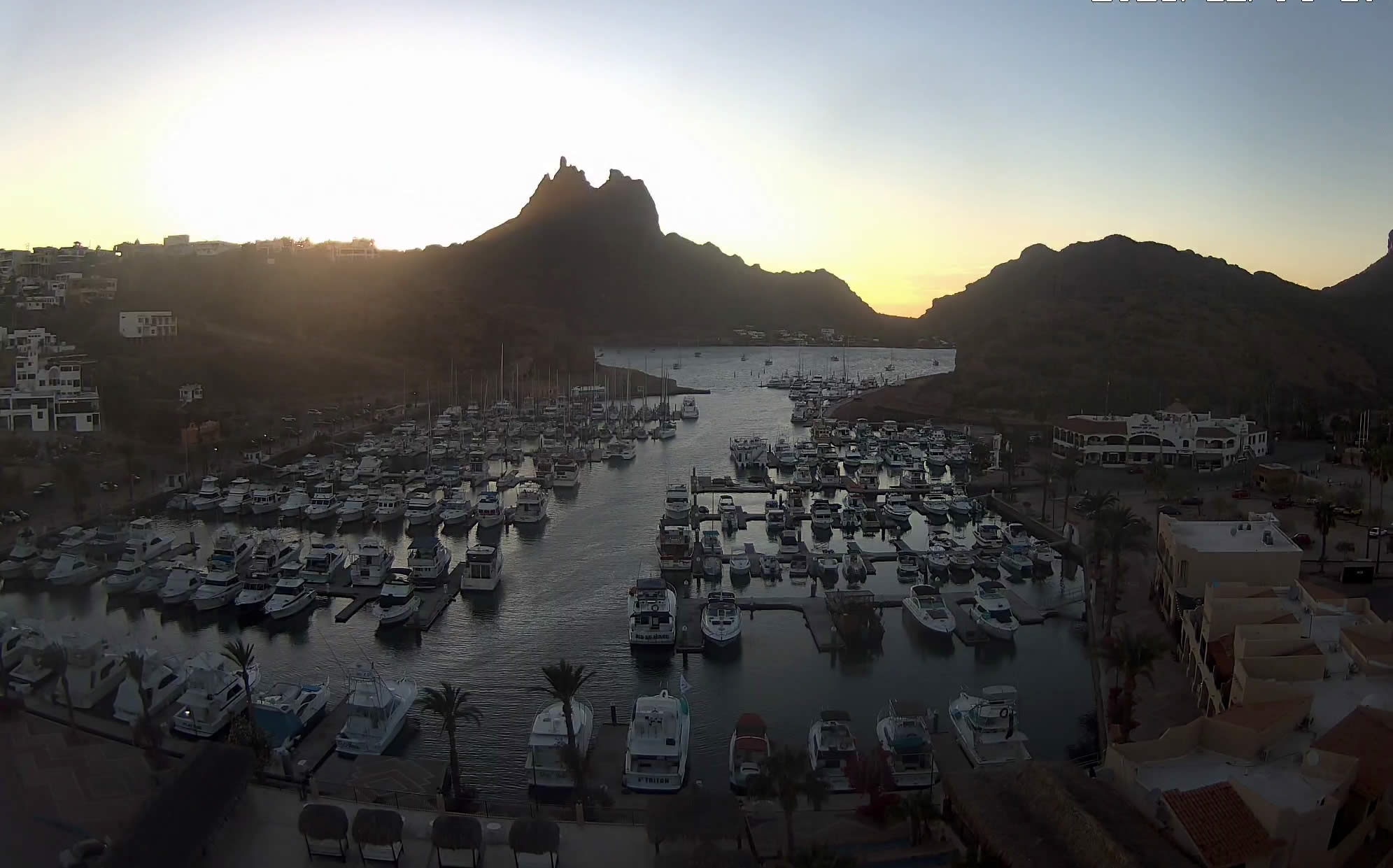 Costa Rica
Fish Costa Rica – FECOP
http://fishcostarica.org/about-us-one/
Guatemala
Last Minute Openings — call NOW to reserve:
(305) 854-4665 /
[email protected]