Dec 28, 2011
991
1,243
Name

Paul L.
Boat

33' Blackfin
Maybe you all missed it, but we are in the middle of a world-wide pandemic. Every one of us will be directly, or indirectly impacted by the death it will take on us and on our loved ones. If you have any questions about how bad it will be here in 10-14 days, just take a look at what is going on across the country. 400 people died in the US YESTERDAY alone from Covid 19 and 919 died in Italy YESTERDAY alone. For the record, Italy has much better medical care than the US. They have 5.3 hospital beds per 1,000 people and the US has 2.3. They are much better prepared to take care of people that is the US.
We have been asked to stay home to limit the spread and people are complaining about the launch ramps being closed. They are closed because of the impact that your choice to launch the boat has on other people. Every time you have contact with another person you have a chance of catching the virus, or worse yet, spreading it to someone else. So it's not all about YOU. It's about the impact you have on other people.
The virus can be active for 24-48 hours on a hard surface. This means when you touch a surface you have a chance of catching it (direct contact). When you walk by someone and they cough or sneeze near and the droplets are suspended in the air and get on you and become exposed. It's twice as contagious and 10 times as deadly as the flu.
Fueling your boat – You pull into the gas station and touch the fuel hose. You have exposed yourself and the person that touches the hose after you. Next you walk in and grab a burrito and touch the lid to open the display. You grab a coffee cup and touch the creamer. Now you pay the cashier with cash and he must touch the money. You walk by all of the other people in the mini mart. Some may have it and you are now exposed.
Next you get a flat tire. You are stuck on the side of the road and the CHP or local PD comes by to check on you. He now has to make contact with you. Next you call AAA to help you change your tire. Another contact.
You launch your boat and tie off to the dock. You walk by another boater. Another contact
You touched the clear to tie off your boat and the next person who uses the cleat is exposed.
You run to the head to take a leak. You pass someone in the john. Another contact.
You break down and call vessel assist or the coast guard. Another contact
You buy a scoop of bait. Another contact.
Now reverse the process to go home.
The above scenario is considering that you are going solo on your trip. As we all know, that's not the best idea in the world. If you are going with anyone outside of your immediate household, you are increasing the risk of exposure.
The reality is that it's not really your choice. If you get sick, the medical system will take care of you. That's the reality of it in the US. The problem is that by you being out and about you will get sick or get someone else sick.
Recently one of the knuckleheads teenagers who called Covid-19 a hoax and licked a toilet seat to prove it, recently tested positive. He made a choice and will pay for his actions. The problem is that he exposed others and put them at risk. This includes all his family and those he had contact with for the last 5-7 days. He has now impacted the healthcare workers who have to treat him. His poor decisions have now impacted other people.
This is like the law that requires a motorcyclist to wear a helmet. The argument is that it's my choice and I can ride without a helmet. Actually, that's not the case any longer. When you fall from your bike and hit your head, my tax dollars pay for your medical care. When you are a paraplegic and on medical for the rest of your life your decision to not wear a helmet impacts the rest of us.
The reality is that in 10-14 days, Covid 19 will really take control of our region and all of this will be a moot point. You will look back and see this decision as a no brainer, especially when you see the toll this is going to take on our region.
Before you comment on this post, I respectfully ask that you watch this video filmed by an emergency room physician in New York. This is what is likely to happen here. After you have watched the video feel free to comment. Stay safe!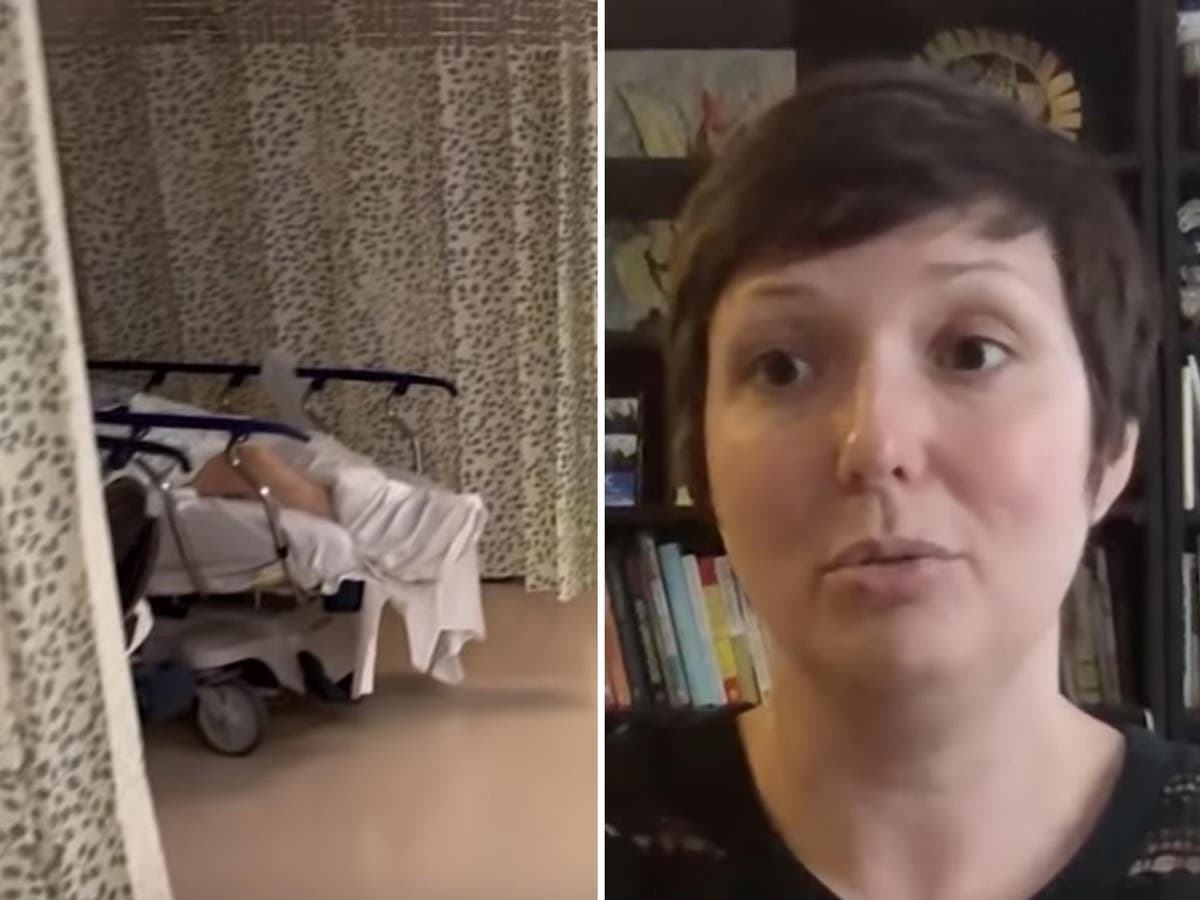 Footage shows Queens hospital crammed with ICU patients as staff run out of ventilators
www.independent.co.uk
Last edited: