May 11, 2011
975
566
Name

Gary Graham
Boat

Watercloset
On
Baja's West Coast
, nearly 74-degree temp plus streaky off-color water and more wind in the afternoons have slowed offshore action for the exotics. Inshore and around the Islands, yellowtail and a few small bluefin at the
Coronado's
, offer intriguing options and farther down at Magdalena, conditions are already pointing to an interesting fall season.
The upper
Sea of Cortez
is as hot as would be expected and the fishing for dorado, along with a sprinkling of billfish and tuna, stretches all the way down to La Paz where it is just a larger volume of the same.
Wahoo were the center of attention this week with the popular
Van Wormer Wahoo Shootout
taking place at
East Cape
. At
Cabo
, it was a colorful mixed bag of blue, black, striped marlin along with some larger sailfish offshore, and some trophy-sized dorado to round out the week.
Que Pasa
Tijuana Bull Ring
Private boaters are doing well slow-trolling sardines or mackerel along with Rapalas; they are getting stops trolling along the outside edge of the kelp along the shore. Out farther from shore, watch for birds working spots of bait and troll the edges of the spots.
Coronado Islands
Yellowtail action has been consistent which is reflected in the good counts of yellowtail by the sport fleets. Best location lately has been the flats just to the east of North Island to the Middle Grounds. Yellows in this area have been found from around 80- to 120-feet deep and biting the dropper-loop sardine and the yoyo iron. Once chummed up, they are coming to the surface and biting the fly-lined sardine and the surface iron.
To the south a bit, the Ribbon Kelp has been working well for slow-trollers. Below that, good scores of yellows have come from the Lighthouse Kelp and the 5-Minute Kelp. North Island along the weather side has been quiet except for bonito – there are plenty of those around.
A few boats, both sport and private, have found good action on 15-pound class bluefin tuna at the Ribbon Kelp on fly-line and slow-trolled sardines.
The bluefin have also been seen at the South Kelp and the 5-Minute Kelp. Light line is the key. Small hooks with a "HOT" sardine and 15- to 20-pound fluorocarbon is working best.
Offshore
It's hit and miss with some guys getting lucky and finding a good kelp or two holding dorado, and a few guys are getting yellowfin or skipjack jigs stops. That said, many boats are seeing kelp and catching nothing!
Knuckle / Upper Hidden Bank
There has been excellent fishing this morning for both yellowfin tuna and skipjack tuna. The bite started early and by 8-a.m. many boats were experiencing wide open jig stops. Lots of fish but there were also a LOT of boats.
It was crowded in the hot area, but it didn't matter as most found eager tuna; double and triple jig stops with 10- to 50-bait were common.
There really isn't much happening until you reach the 32.00 line. Above this line it is very hit and miss! Below it, it is game on!
This general info remains the same.
Most of the jig stops are coming on skipjack, BUT, these are very often turning into full-blown yellowfin stops after a few minutes.
The yellowfin run from a low of about 3- to 4-pounds up to about 20-pounds. Most are either 5- to 6-pounds or 10- to 12-pounders. Mixed in with the yellowfin is a tonnage of skipjack. There are more skipjack than yellowfin right now, which is another reason why you should be dragging jigs meant for skipjack.
There are also a few dorado being found. Most are single blind jig fish, as kelp are few and far between. Still if you find kelp, stop! It could very well have dorado and yellowfin on it.
Trolling for yellowfin, the cedar plugs in natural and black/purple have been very effective. The Rapalas and halcos are working, too. For feathers, stick with blue/white, black/purple, Mexican flag and zucchini.
Once you get stopped, the sardine, anchovy, mackerel, colt snipers, plastics, and surface iron are all working well. Jigs and small poppers have been a good way to target the yellowfin and avoid loading up on skipjack.
Use 20- to 25# test. Fluorocarbon is advisable but not necessary. They are NOT biting the 30- to 40# well and you really don't need it as 20# is strong enough for these fish.
Ensenada
Fly-lined yellowtail have been a real bonus recently. A word of caution: It is always a good idea to bleed them and put them on ice instead of leaving them in a fish box until the end of the day. Plus, there's an assorted catch of calico, vermilion and bonito around.
https://www.bdoutdoors.com/forums/threads/good-grade-yellow-tail-ensenada.697811/
San Quintin
By all recent accounts, while a little late, the offshore as well as inshore fishing has finally lit up with limits of yellows plus some dorado in the mix. Calicos have awakened and of course the bottom fishing is always an option for filling the coolers.
Cedros Island
1 of 5
Yellowtail are biting very well on live bait, surface iron, and the Daiwa SP minnow. Calico fishing has been crazy — 100 fish days for the hard-working anglers.
Average fish is in the 1-to 3-pound range with plenty of kickers in the mix well over 5-pounds. Plastics are working very well.
Dorado were caught this week from the pangas.
Plus the first yellowfin tuna from the kayaks. It was a small fish, but we got one!…
Jeff Mariani, Cedros Tackle
Bahía de los Ángeles
Had a great two days fishing with Captain Joel, Jr. We made our limits of dorado, yellowtail, grouper and more.
The road is good … just look out for cows at night. …
killer joe
https://www.bdoutdoors.com/forums/threads/great-fishing-trio-at-bola-aug-18-19.697424/
Loreto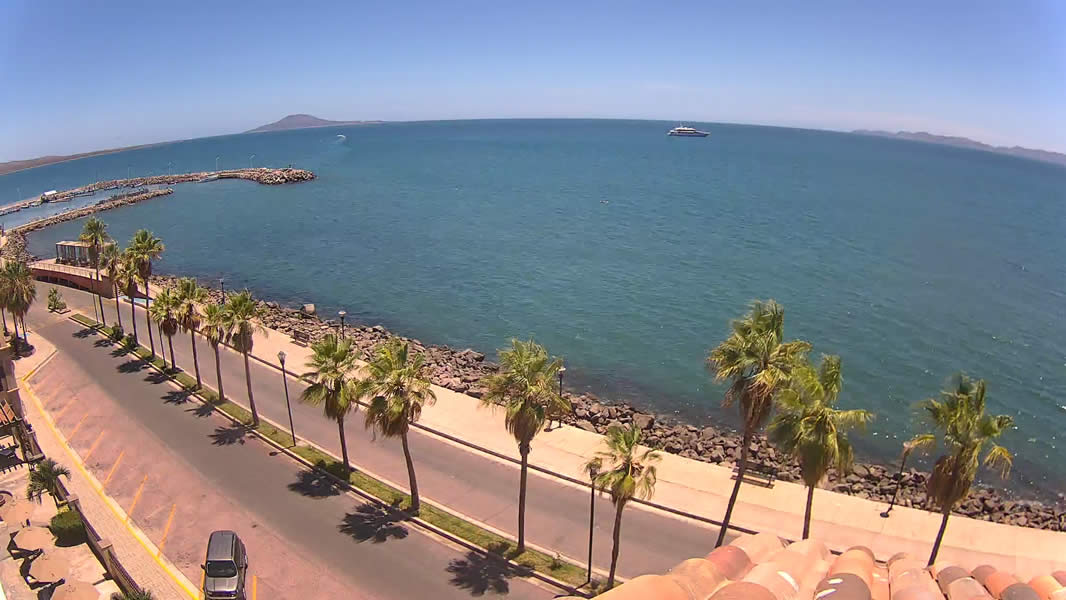 Sportfishing took a kick in the pants this week with "back to school week" taking the blame.
Not many boats are out on the noble search for the elusive dorado and billfish.
The few fishermen I talked with did short days, short trips and settled for the easy 24- to 36-inch versions close to town.
We do have big dorado and our scuba divers are spotting them daily.
On Coronado Island's southeast tip,"Lagrimas," there is a convergence of current and eddy that always has interesting sea life. Yesterday, the treat was a thick school of goatfish with a huge dorado hiding among the group. It's difficult to judge the size of anything accurately while you are diving, but the consensus was that bull was "4 to 5-feet!"
The next two months are the best time for fishing summer species in Loreto, and I'm hoping to see a few ready-to-go fishermen/women foaming at the mouth wanting to find a "big one."…
Rick Hill
Magdalena Bay
Bonito everywhere! Ahh … I dealt with this the last time I was here. We tossed jigs and poppers to the outside of the school and before long,
behold — yellowfin tuna started blowing up and annihilating our lures.
The bigger ones came on the poppers and they wouldn't even let you start reeling before they would run with them. We spent most of the day staying on that larger school, releasing plenty once we reached our limits…
Joseph Zaragoza
https://www.bdoutdoors.com/forums/threads/mag-bay-lodge-8-20-22-san-carlos-bcs.697805/#post-4669624
La Paz
MEXICAN MINUTE LA PAZ FISHING REPORT from Tailhunter Sportfishing for Week of Aug. 19-26 2018
East Cape
A total of 56 teams headed out for the Second Annual East Cape Gold Cup Wahoo Tournament held out of Palmas de Cortez in Baja California Sur in hopes of winning the Volkswagen Tiguan valued at $25,000, the prize for the biggest wahoo. An additional $44,000 in cash jackpots was also on the line.
Luis Beltran of San Jose del Cabo and Victor Locklin of Corona were in the middle of hot wahoo action the day before the East Cape Gold Cup Wahoo Tournament, bringing four wahoo to 35-pounds back to the
Palmas de Cortez
dock on Friday. The event was loaded with top anglers from Mexico and the United States…
Mike Bohn
https://www.bdoutdoors.com/forums/threads/second-annual-east-cape-gold-cup-wahoo-tournament.697809/
1 of 3
photo by Rich Holland
photo by Rich Holland
photo by Rich Holland
Wahoo, wahoo, wahoo! There have been lots of wahoo as well as nice-sized tuna. Bart Hall (of Fred Hall Show fame) caught three wahoo in one day in the 20- to 30-pound class and farmed another three. Little billfish pressure as most anglers were trolling Rapalas and looking for and finding the elusive 'hoo. (The trolled Rapalas were deadly). Along with accompanying tuna, the wahoo were taken off the white cliffs south of Los Frailes.
https://www.bdoutdoors.com/forums/threads/wahoo-wahoo-wahoo.697888/
Puerto Los Cabos

Local fleets are now mainly concentrating their efforts on the Gordo, Iman and San Luis Banks. Anglers were using slabs of squid, sardina, and skipjack as well as small tuna for bait. Iman and San Luis were the best places to find a nicer-grade of yellowfin as these grounds are producing tuna to over 70-pounds. Although no huge numbers, (fish were finicky and shy with the ever-present boat pressure), but with patience and consistent drifting and chumming over these high spots, there was a good chance of hooking into yellowfin. The Gordo Banks produced mainly a smaller-grade of tuna to about 12-pounds. It's the time of year that we normally see cow-sized tuna appear on these famous grounds.
Near the Gordo Banks and Iman, several black marlin catches were reported recently; these fish were hooked into while slow-trolling larger rigged bait. White skipjack proved especially effective, and the fish that were landed weighed in the 200- to 300-pound class.
Only a scattering of mostly smaller-sized dorado and wahoo were found recently. The wahoo were hooked into while trolling Rapalas and other lures on the grounds from Iman to San Luis. A handful of charters got into this action, with a couple of 40-pound wahoo landed and others lost. As anglers targeted this action it faded out and they couldn't entice any strikes.
The ocean temperature warmed back up into the 81- to 87-degree range — water too warm will often make species such as wahoo more lethargic, less active.
Bottom action was limited as most anglers were opting to target other surface species, though a few dogtooth snapper and amberjack were reported, as were some red snapper, bonito, yellowfin snapper and cabrilla. Best chance for these fish was early in the day, using various bait, as well as yo-yo jigs…Eric Brictson
Cabo San Lucas
Billfish 31%, tuna 16%, dorado 17%, other species 27%.
1 of 5
There have been some great days of fishing, then some slowing, then BAM — a fantastic catch shows up!
For example, in the Cabo area, there were a few rarely seen short-billed spearfish caught recently, along with several huge black marlin. Then a few large bull mahi mahi were caught along with a beautiful big sailfish, whose size is rarely encountered anywhere in the world.
Offshore fishing has continued to be productive with dorado and yellowfin sandwiched around striped marlin, sailfish, and blue marlin – and even a few black marlin showed up. The fleets reported blue marlin in the double-digits along with sailfish and striped marlin. Big numbers of yellowfin averaging in the 10- to 20-pound range are showing in the fish counts with some 200-pound hogs showing up. The fleets are also showing success with school dorado as well as the more singular big bulls running in the 40- to 50-pound range. Most of the blue marlin are running in the 200- to 300-pound range with more blacks showing up on the East Cape than in the Cabo area at present.
Inshore fishing has continued to produce nice catches of roosterfish in the Palmilla area along with a nice catch of jack crevalle.
Cabo Climate: The August weather has mostly sunny to partly-cloudy skies with average daytime temps in the upper mid-80s and evenings in the mid-70s. The two-week outlook is for more of the same with occasional scattered showers and T-storms.
Sea Conditions: Seas have been relatively calm in the mornings throughout the area with some surface chop in the afternoons. Forecast is for more of the same with winds in the 10- to 14-mph range out of the WSW. Sea temps are running from 79 (Pacific) to 83-degrees around the inside corner to the Gordas.
Best Fishing Areas: The 95 and 1150 Spots were productive for both marlin and tuna with Cabo Falso producing some marlin and dorado.
The Herradura area also produced tuna. Boats working the Gordo are reporting blacks.
Best Bait & Lures: Feathers and cedar plugs were the favorite for tuna with trolled smoke-trail lures the favorite for the marlin. Live bait tossed to tailing marlin was also successful.
Bait Supply: Live bait is available at $3.00 per bait upon exit from the harbor.
Mainland Mexico