May 11, 2011
975
566
Name

Gary Graham
Boat

Watercloset
Baja Bytes Weekly Overview
Friday, November 18, 2016
Gary Graham
​
Que Pasa
Sounds like there is a welcome enforcement uptick in some areas of Baja, might be a good time to review catch limits.
http://www.bdoutdoors.com/forums/th...nses-and-catch-limits-in-central-baja.643101/
Coronado Islands
Small Craft Warnings! …
Fishdope.com
Ensenada
Baja 1000 seemed to overwhelm any fishing information.
San Quintín
Fishing this weekend in San Quintin, Baja, Mexico…
This is my first post so bear with me. We stayed at the Old Mill Hotel and fished with Garcia's Pangas this past weekend. What a great group of guys! They really put us on the fish. All were caught on the yo-yo, even the mako. Fished Friday and Saturday, but Saturday was a little slower; only two yellowtail -- 20-plus pounds, and a boatload of rockfish -- we really hit a good jag.
http://www.bdoutdoors.com/forums/threads/fishing-this-weekend-san-quintin-mexico.642828/
El Huerfanito
Just got back last night from El Huerfanito. Stayed at Campo Tano for the first time. RUSTIC! Gotta love the new restrooms though. We got there Sunday afternoon and
just
got our gear together for Monday. Some guys from Mexicali were leaving and had an ice chest full of a real good mix of fish. We went out Monday morning after coffee and breakfast. Headed north to find lots of boilers everywhere. Yellowtail, bonito, corvina, and sierra all boiling on the same tiny bait fish. Took us awhile but finally got it dialed in and landed a good mix of all of the above. Also we got to land a real nice cabrilla in real skinny water. I think it weighed a good 20 to 25 pounds. But that was the last day we could get on the water. …
Alejandro Salazar
http://www.bdoutdoors.com/forums/threads/el-huerfanito.642646/
Bahía de Los Ángeles
Report pending.
Cedros Island
Report pending.
Bahía Ascensión
Fishing has been up and down in the area . . . some good days, some crappy days . . . so it was a real crap shoot. There are some nice-size yellowtail in the 30-pound range being caught, but not every trip. Seems like some days they are full of pelagic red crab and aren't hungry. The wahoo bite is still on but again, not every trip, and dorado are around also. So anglers have had mixed bags of wahoo, dorado, yellowtail, bonito, skipjack, calico, sand bass, black sea bass, and white fish. The weather has been spectacular with air temps in the 80s, water temps in the low 70s and hardly any wind to speak of -- but swell? There's no shortage of swell. …
Shari Bondy
http://www.bdoutdoors.com/forums/threads/fishing-report-for-bahia-asuncion-mid-november.642966/
La Bocana
Rosarito Jimmy, Rockadile John, and Chava, joined by Cass of Cass Tours.
For a few small dorado, black skipjack, bonito and assorted bottom critters. On the 9th we fished Punta Abreojos with Cass and Co. for small grouper and broomtail, calico and tons of sand bass; our trip was not without its highlights! …
Captain Juan
http://www.bdoutdoors.com/forums/threads/la-bocana-11-7-13-great-fun.642834/
Loreto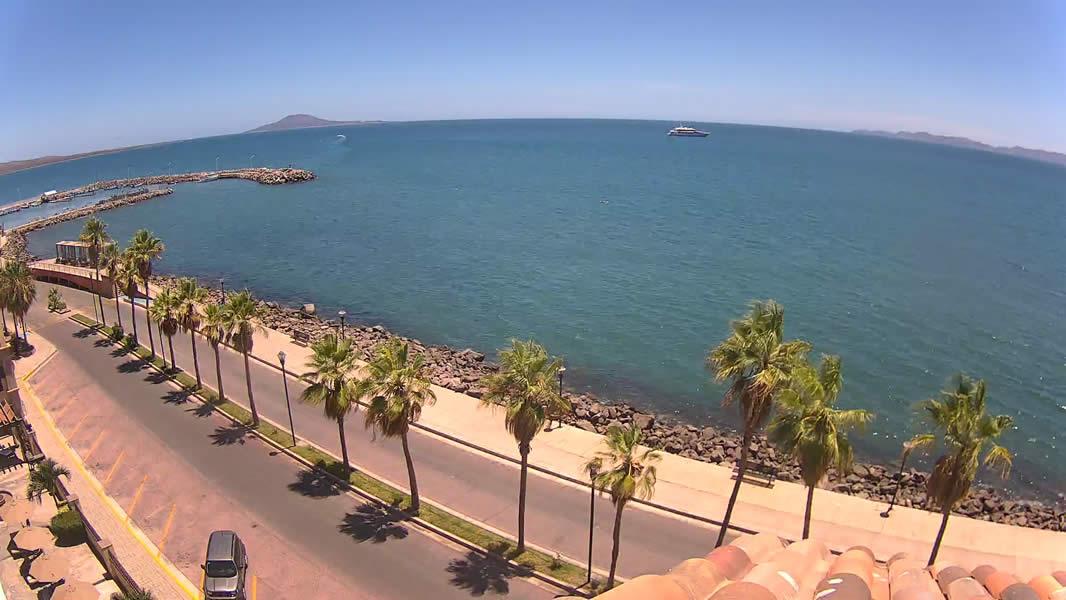 No fish photos. Just sitting at the
Malecón
enjoying the super moon scene. Lots of people walking, plus lots of people in cars....
It was nice to see a big
Malecón
"happening" that didn't revolve around beverages!
As everyone probably knows, this was a week of a full moon and a big one at that. Remember that fishing for bait at night when the moon is full, or even close to full, is viewed as a waste of time.
Lucky for us this week that live jurelito are still in the bait vendor's arsenal!
Fishing has changed to better catches for some boats but fewer for the rest!
We had some good days with a few boats scoring on a few yellowtail each with cabrilla to top off the fish box. The two high spots north of Coronado Island have been in the cross hairs with slim results.
Candeleros and the San Bruno highspots are compact in diameter and tend to kick out good catches of yellowtail and pargo. This week it was all whitefish and reds. Out at Punta Lobo and the "50 Spot" there were bigger areas to work over and we got a better variety in the fishbox. This is where the yellowtail and cabrilla were getting caught.
The coastline between Lobo and Tinturara was worked over with Rapalas and MirroLures. Both cabrilla and chunky five-pound sierra were landed on the return trips from bottom fishing. Dorado are still being spotted on the west side of Coronado. We might see a few of those at the fillet tablet before Christmas but they will be falling victim to the few fishermen targeting the sierra.
Some seasonal factors have also kicked in -- the first one being the north winds. The second factor is that few people are far from home this time of year with both Thanksgiving and Christmas closing in. …
Rick Hill, Pinchy Sportfishing
Magdalena Bay
Boats are still heading south to Mag Bay. I think the
Bounder
had close to 300 fish released for their time there; they are now down in San Jose Del Cabo for the winter months.
The
Pescador
and others have made their way back north after having one of the best trips ever -- spectacular fishing with multiple groups of feeders on small sardines! The green-back mackerels were like candy to them. If you are headed south -- take lots of hooks. …JD Big Game
http://www.bdoutdoors.com/forums/threads/wahoo-loco.639144/
La Paz
Doing it right! On their birthday week -- first-time -- amigos from Rock Springs, Wyoming got a double hook-up of beefy roosterfish off Las Arenas with both rods 'bendo' simultaneously! Both fish were released.
Doing it right! On their birthday week -- first-time -- amigos from Rock Springs, Wyoming got a double hook-up of beefy roosterfish off Las Arenas with both rods 'bendo' simultaneously! Both fish were released.
Things are really sliding into different conditions with each passing week. More wind. Still wonderfully, sunny but cooler. More snowbirds showing up, not so much interested in fishing as just finding warmer conditions than where they were coming from. Fewer families right now as we approach the holidays and families have other things on their plates.
As far as fishing, there's far fewer anglers than we had even a week or two ago. This is that "gap" between the holidays and the start of our off-season when we don't see so many anglers again until late March or April.
There's still fish out there, but it's hard to get a great read on things when there are so few boats on the water. That one boat fishing just one day, might find the fish and have a banner time. Or, they could miss the fish but if they had been 500 yards away in a different spot, they might have hit a honey-hole. One or two pangas can't cover the whole ocean.
So, one thing is for sure. There's not a lot of boat traffic out there! Further, it's a crapshoot for fishing. We do the best we can and we go have fun.
The other thing that's guaranteed is that the winds are going to get stronger from the north. We have already shut down our Tailhunter La Paz fleet for the season. It's just too unpredictable to be outside the bay when it can be blowing outside even when the bay looks calm. But even in the bay, sometimes, there's whitecaps these days.
So, all of our fishing has been pretty much with our Tailhunter Las Arenas Fleet from Muertos Bay where at least the waters are a little more protected and the fish are closer.
But, even that being said, we had four days this past week where I recommended that the clients not go fishing and fish a different day because the winds were too strong. That made all the difference. But, those were cases where the clients were with us for a few days and had flexible schedules.
It's different if some fishermen only have 1 day to fish or are walk-in clients to our store and want to go fishing…"tomorrow." I can only advise them that it might be pretty windy if that's what the forecast says or completely tell them it's not even safe to go out because the winds will be gusting.
All that being said, out folks that went out this week got some nice variety out've Bahia de los Muertos.
There's still some wahoo biting not too far outside of Metros and around Punta Perrico. The fish are nice-grade 30-pound class fish most times. Some a little bigger. Some a little smaller, but still…a wahoo! We're still losing more than we're putting in the boat. These wahoo have gotten cagey. They're tough and fast and they've got those sharp teeth and are even biting off the Rapalas!
We also found a few tuna out there in front of the old Hotel Las Arenas too. Just about 100 yards or so off the beach, there's some breezing yellowfin of 20-30 pounds that are willing to eat the squid.
Near that same area, we also surprisingly got into some late season hefty 30-50 pound rooster fish as well. I can't remember getting roosters this late in the season, but that could also be because I can't remember anyone fishing for them this late, but still…GREAT CATCH and another exotic tough trophy fish!
Rounding out, there's some pargo, cabrilla, jack crevalle, bonito, snapper and sierra working as well…
Jonathan Roldan, Tailhunter International
East Cape
Wa -hooooo! 38-pounds caught on the "
OSO NEGRO,"
Captain Toromblo Araiza Flores and deckhand Miguel Verdugo. …Van
Wormer Resorts
It ain't over 'til it's over and it ain't over yet! We thought we were going into winter hibernation, but fishing on the East Cape improved this week. The conditions were better and a few more boats went out … most boats stayed close, working the La Ribera Banks and as far south as the lighthouse. …
Gary Barnes Webb
http://www.bdoutdoors.com/forums/threads/it-ain't-over-'til-it's-over-and-it-ain't-over-yet.642778/
David Nowell, recent guest, shared photo of some of his catches during his recent stay with us.
…Hotel Buena Vista Beach Resort
San José Del Cabo
We felt strong north winds through the first half of the week, then we had a couple of very calm days, before the wind picked back up late in the week, crazy weather patterns, still quite warm, reaching near 90 degrees. Ideal temperatures actually, early morning lows averaging 70 degrees. Early week there was a late season Tropical Storm Tina which formed farther off to the southwest, as fast it had developed, it dissipated, as it moved over cooler water. All around the water temperatures from Cabo Sab Lucas towards Los Frailes has been ranging from 82 to 85 degrees, three or four degrees warmer than what would be normal for this time of year. This should prove favorable for fall type fishing action to last all the way through December.
Bait options continued the same, slabs of squid, caballito, ballyhoo available from bait vendors and opportunities to catch skipjack and chihuil on the offshore grounds, for use trolling live or drift fishing as. Combined factors of swells, strong northerly winds and the full moon phase, made for several tougher days, though anglers did catch some quality fish. Most productive areas were from Chileno, Gordo Banks, 1150 Spot and Iman Bank. Most common gamefish being encountered were yellowfin tuna, wahoo, dorado, and late season black and blue marlin.
Yellowfin tuna action was good to start off the week, increased wind made it tough to drift fish on the Outer Banks, but some quality sized tuna were accounted for, quite a few fish to 100 lb. and at least a half of dozen over 200 lb. Also there was good action found a couple of days for smaller tuna found traveling with porpoise, close to shore and moving fast, strips of squid was the main method of hooking up. The larger yellowfin were striking on baits such as skipjack or chihuil, either drifting or slow troll, in the vicinity of the Outer Gordo Banks. Same grounds have been producing some billfish strikes, both black and blue marlin were hooked into. One angler had quite a story of hooking into a 40 lb. plus yellowfin tuna, then during the fight a huge black marlin inhaled the hooked up tuna and the battle was on with the marlin, as the fish was spooling off hundreds of yards of line and being chasing down by the super panga skipper, after close to 30 minutes of that the marlin heading deep, line went slack and then heavy again, but now the marlin had spit out the three and a half foot tuna, which to their amazement was still alive and continued to fight until they brought it to gaff, this whole scene took over two hours.
Wahoo was the main species being targeting closer to shore, from Cardon to the Iman Bank, good numbers of these prized fighting fish were being accounted for. Trolling with live chihuil was the most productive, ballyhoo and caballito worked as well. Also limited numbers hit on trolled lures, though far more strikes were reported on bait, versus lures. Many fish were seen following baits, but were finicky at times, other times action was fast and furious, with wahoo fishing, a good average percentage seems to be about one fish actually landed for every three strikes, many things happen, very fast fish, with hard bony jaws, slashing at baits, not just strike and swallow like most fish. Many charters accounted for two, three and even up to five wahoo, sizes ranged from 20 to 45 lb.
Dorado numbers increased toward the end of the week out of San Jose del Cabo, still only a handful of these fish being found in this area, more number were reported from the Pacific, though reports were varied from different sources. We saw quite a few dorado in the 15 to 20 pound class, though we had more wahoo in the fish counts.
Bottom fishing was very limited, only an occasional snapper and triggerfish, wind made this even harder, water temperature still warm, more bottom action when currents cool some. Commercial pangueros did catch a few nice sized yellowtail off of the Gordo Banks, so that is encouraging, maybe something will happen on this. We do expect to be targeting the tuna, wahoo and dorado through this month and next. No inshore action to report, except for a few roosterfish and sierra…
Eric Brictson, Gordo Banks Pangas
Los Cabos
This week we saw catches become more diverse, with a wider range of game fish caught. Many boats caught a varied amount of dorado, (the main catch this week) yellowfin tuna, striped marlin and even a spearfish. While we also saw catches of wahoo, sierra mackerel, roosterfish and snapper interspersed aboard those boats that went for inshore fish. …Pisces Sportfishing
This week we saw catches become more diverse, with a wider range of gamefish.
LOCATION: Mostly on the Pacific side -- the 120 Spot on some days, closer to Cabo on others.
WEATHER CONDITIONS: Mostly clear and sunny skies throughout the week. Average air temperature around 84º F.
AVERAGE WATER TEMP: 83º F.
BEST LURES: Caballito, cedar plugs, green lures, feather lures.
It's dorado time in Cabo for Taylor Prescott, Brad Miller, Lili Feig and Ryan York.
Scott, Tammy and Dave had a great day rooster fishing…
Grant Hartman, Baja Anglers


Brian Solomon and his gang also found a some wahoo and tuna to make their day...
Last edited: