Mar 30, 2005
2,405
19
38
41
Name

Asshole
Boat

The fast one.
Got a call from Stemmy, who got a call from Al, who said lets look out front Saturday morning.
Went last week with Al and had so/so fishing. Good mixed bag of Barred and Kelp basses. Maybe 15 lbs. or so.
Tried some new stuff today.
Spot hopped all day. Got a nice bag early. Maybe 15 or so. Ran into Beak and Kotch. They proceeded to put on a 4 a 5 and a 6 right in front of us. Actually, on the spot we were on the way to look at. Thanks guys.
Poked around some more and started to get em good. On the sink, doubles, cull fish, and good Calico thrown in to keep it interesting. 45 fish or so, with Mike being the hot stick for the day. Most, and biggest.
Maybe a 22lb. bag with two 4 lb Clath in the mix. Good winter fishing to say the least.
Only took a couple flicks.....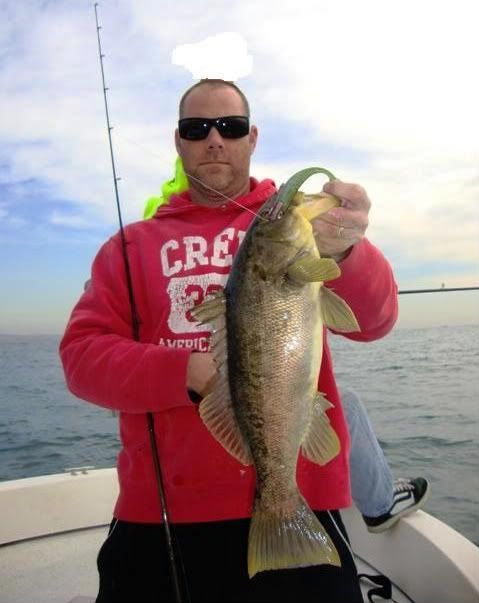 Holla
Lil ceez