I Should Upgrade My Account
Mar 18, 2012
1,294
1,090
Name

Harbison
Boat

Florida Fisherman
Time to go hog hunting
It's been a long hot summer. The fishing has been spectacular: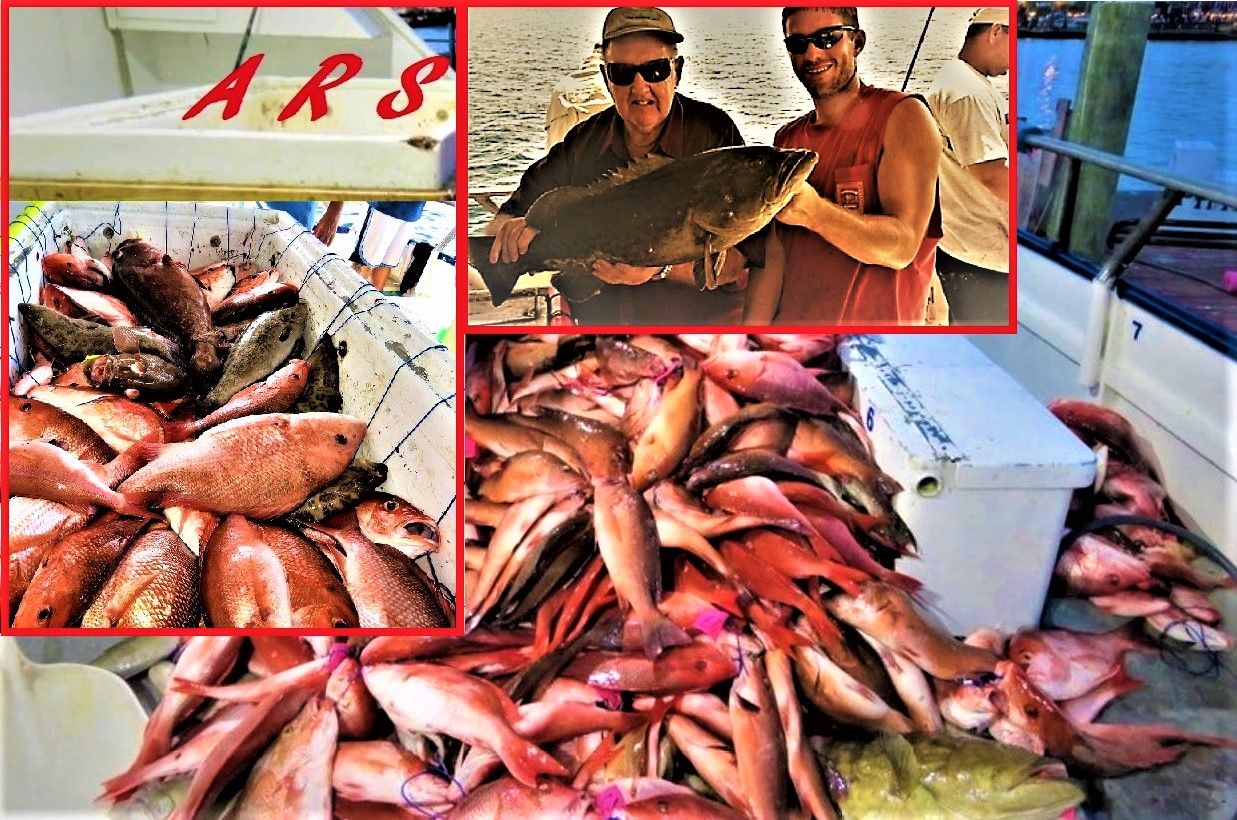 'Catch' my beautiful Grouper. Love fishing!
But now as the weather cools it's time to go hog hunting: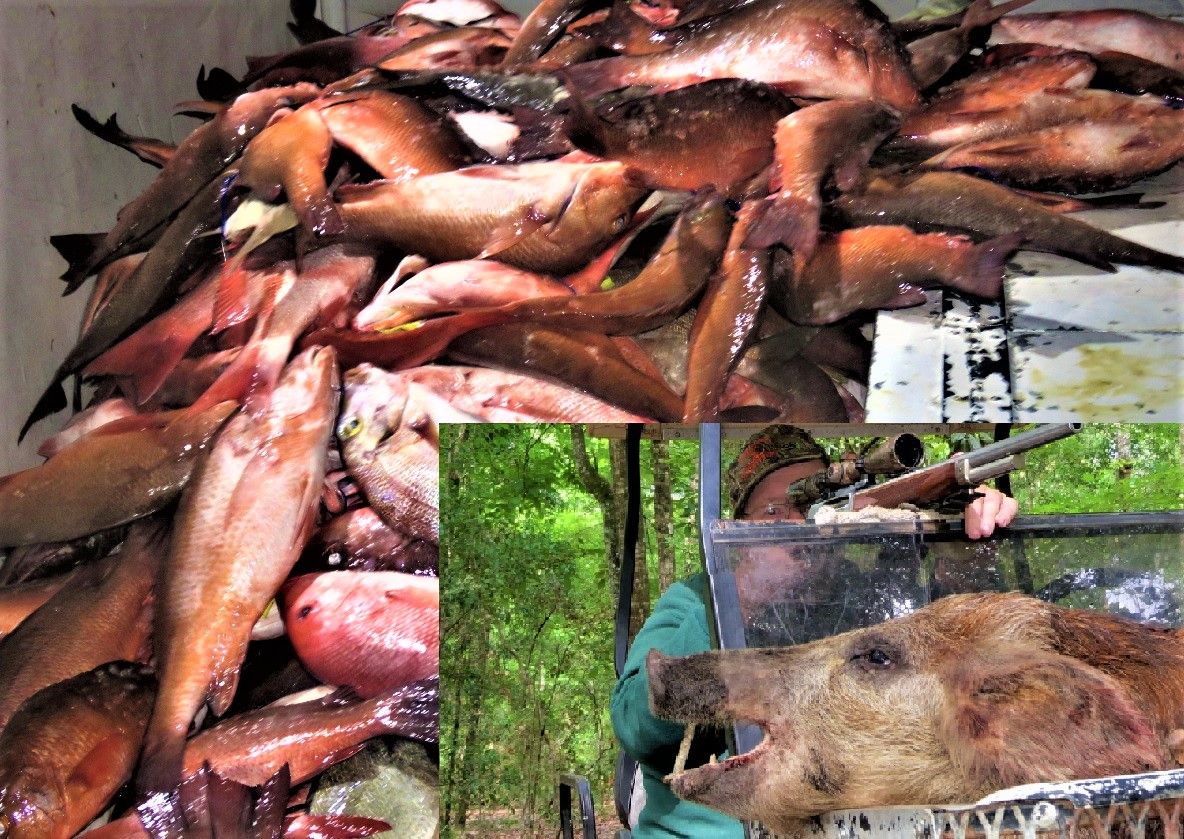 Best place to find out what's going on is through the pages of Perry Florida's Woods'nWater Magazine.
W'nW has been showcasing the real Florida for 43 years.
In the October, 2020 issue we see the future of our sport; our children:
For over ten years My wife, Thelma, and I hunted the Aucilla WMA. Squirrel hunting in the morning and hog hunting in the evening was exciting and rewarding.
But we wanted even better hunting and a camp life.
River Ranch with its over 50 square miles of hunting land looked great:
The camp life was excellent, but the hunting was not. The hogs were few & far between and it was extremely crowded. After the first year we could take no more.
We left!
Madison County's Buck & Boar Hunting Club looked fantastic. A huge, shaded, camp ground with running water, electricity, our private cook shed, bath house, and a large walk in cooler. Best of all, it was run by real hunters, the Todd family. Let's give it a try.
That try lasted 20 years.
To say fishing & hunting was in our blood would be an understatement. And, just think, the best part is still to come. Nothing beats fresh, really fresh with no additives...
Shortly after our last hunt cancer took my wife of 39 years. She was my wife, my best friend, the mother of our three daughters, and my #1 hunting partner. A lot of me went with her; I could care less about hunting or even living.
Our daughters helped Daddy get over the shock. After a few years I even wanted to hunt hogs again, but how?
Alone, and approaching 70, I could no longer do the things I once did. Decided to give high-fence a try. After hunting on my own for over 1/2 a century could I ever adapt? Would the excitement still be there? Only one way to find out... Give it a try!
I did my homework. Two Guys And A Hog looked interesting; very interesting.
And, the best part, this outfitter was located just south of Perry, Florida. Both the Aucilla WMA, and Buck & Boar Hunting Club are located near Perry. Thelma and I had learned to love Perry's mixture of old as well as new Florida:
The Two Guys hunting huts were very similar to the ones Thelma & I built at Buck and Boar. I felt at home!
Immediately I bonded with my guide, Francisco. He is very friendly and does absolutely everything within his power to see that we have an enjoyable, prosperous, hunt. To say that he goes the extra mile would be an understatement. On my third trip to Two Guys And A Hog I, with Francisco's help, bagged by Personal Best wild boar ever:
I have harvested many hogs well over 200 pounds, but not 290.
Last year I celebrated my birthday with Two Guys.
And what a birthday it turned out to be:
I play no games. I GO BIG!
Even without that elusive so called 'perfect shot' my Marlin Stainless Guide Gun, chambered in .45-70, puts them down and keeps them down.
Remember when we said Francisco always goes the extra mile? Well!
Hogs will be hogs! As with Buck & Boar the smaller meat hogs are relatively easy to harvest; the real trophies are harder, much harder:
Notice how the BIG boys are not only on the run, but staying in heavy cover.
Be patient & your time will come:
Look where I hit that beast.
I have been hunting with Two Guys for over six years now. Francisco has been my guide on every trip;
I am now forced to walk with a walker. However, thanks to Francisco, I still am able to hunt.
Thank you; thank you very much for always being there for me and for so many:
How will I spend BIG Birthday number 79?
Let's just say... Francisco, see you soon!
Check out the in-the-woods video: