I've posted enough I should edit this section
Apr 26, 2007
589
101
Name

Dave
Boat

Prefer Long Range or skiffs (great if combined!)
Well, my nicely worded report just got deleted thanks to myslow-a** Cox internet connection (word to the wise, compose the report in WordDocs, THEN post). THat said, we caught fish:
Enjoying some crawfish boil before leaving on my friendsboat:
Rolling out of the harbor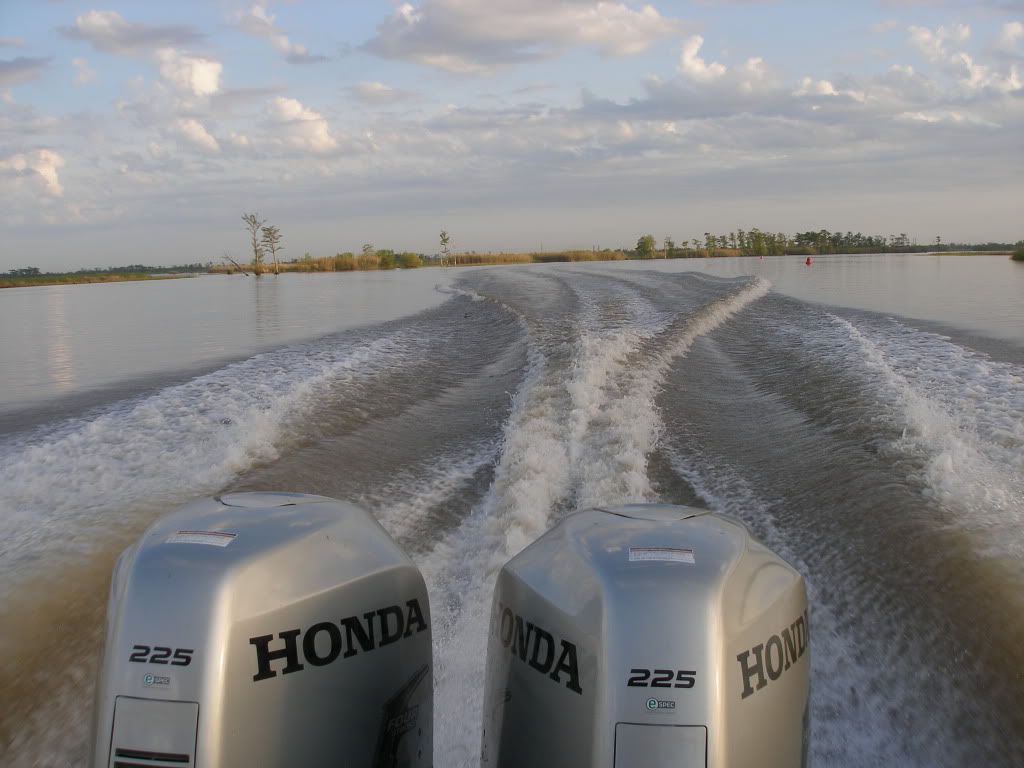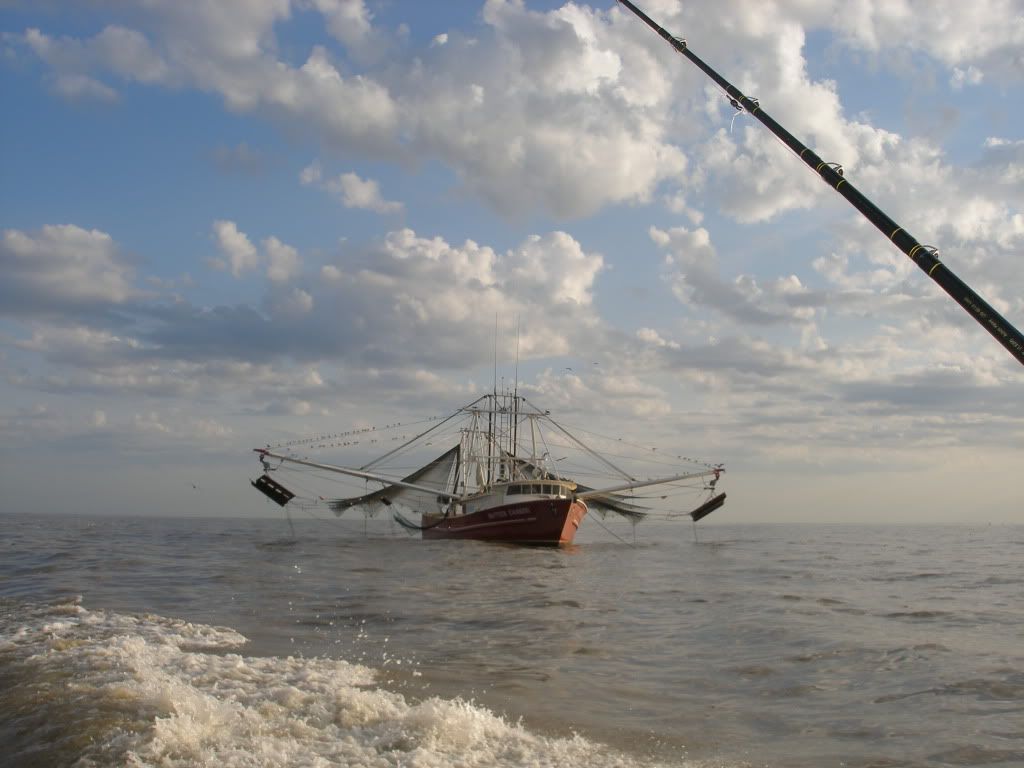 We hit the rigs for spotty Amberjack action with only 3caught between 25-40 pounds. Here is Dave pulling on one: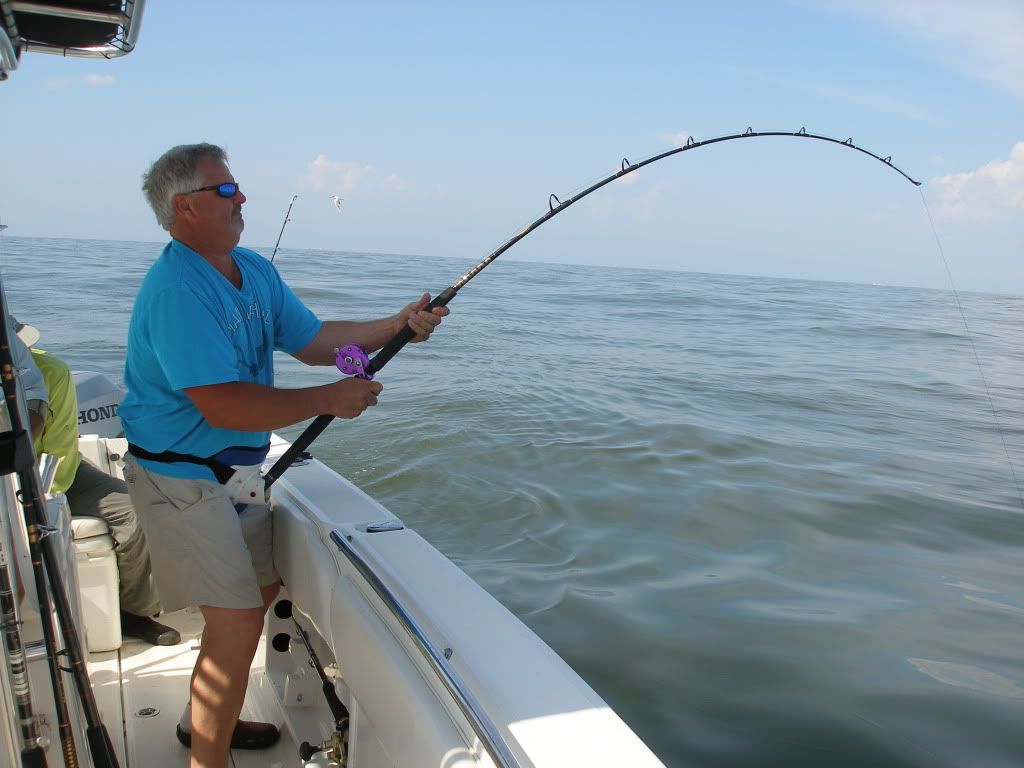 Water from the Mississippi had turned the surface of theGulf into a muddy river. The conditions underneath were still decent, but biteswere hard to come by. We managed a small Kingfish, a few Blackfin, Skipjack,but Petey pulled one out of the hat with a nice 60 pounder.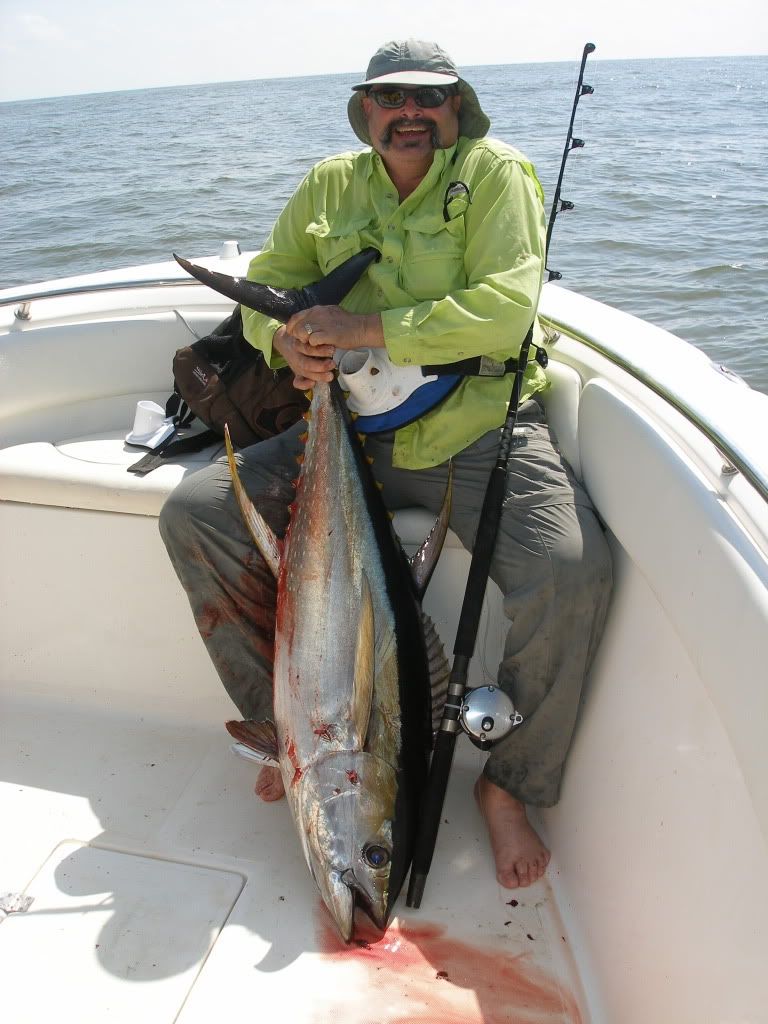 We headed back in, I was having a real slow day, but hey,its fishing (I got three cows my last offshore trip, so no real heartbreak).But as we closed into the pass back into Venice, we saw hundreds of birdsworking these schools of breaking fish and checked them out. They were hundredsof Jack Crevelles busting mullet, with Big bull reds underneath them. It wasWIDE open, we catching Cravelle left and right. I got 3-4 cravelle and a Red (all released).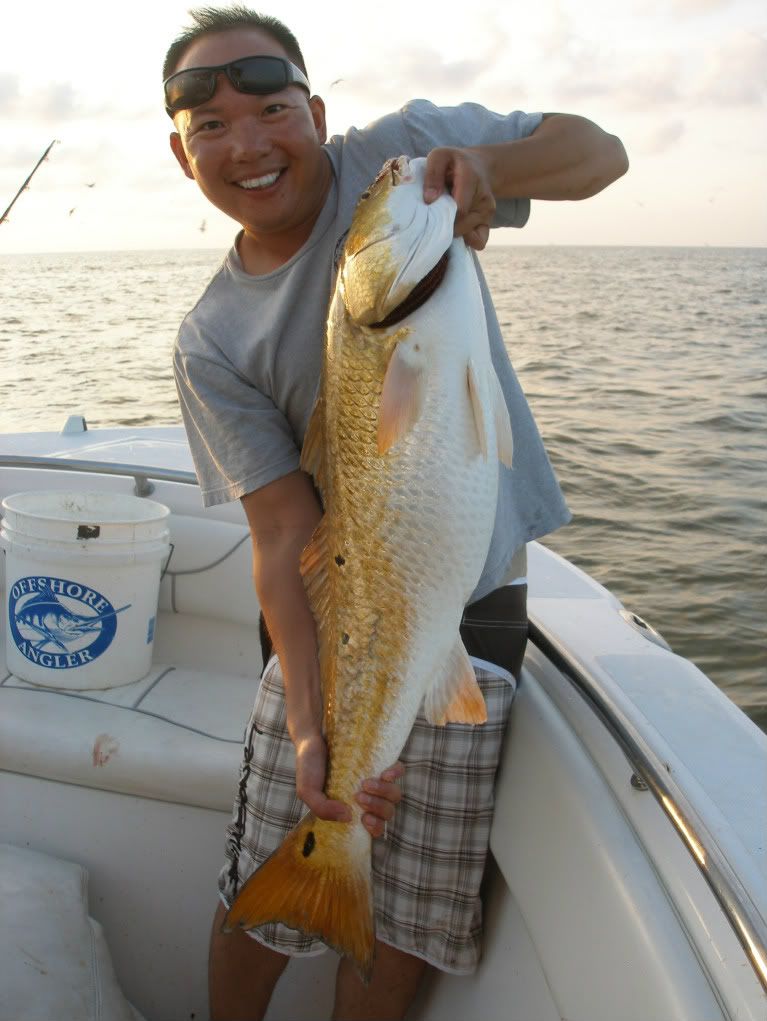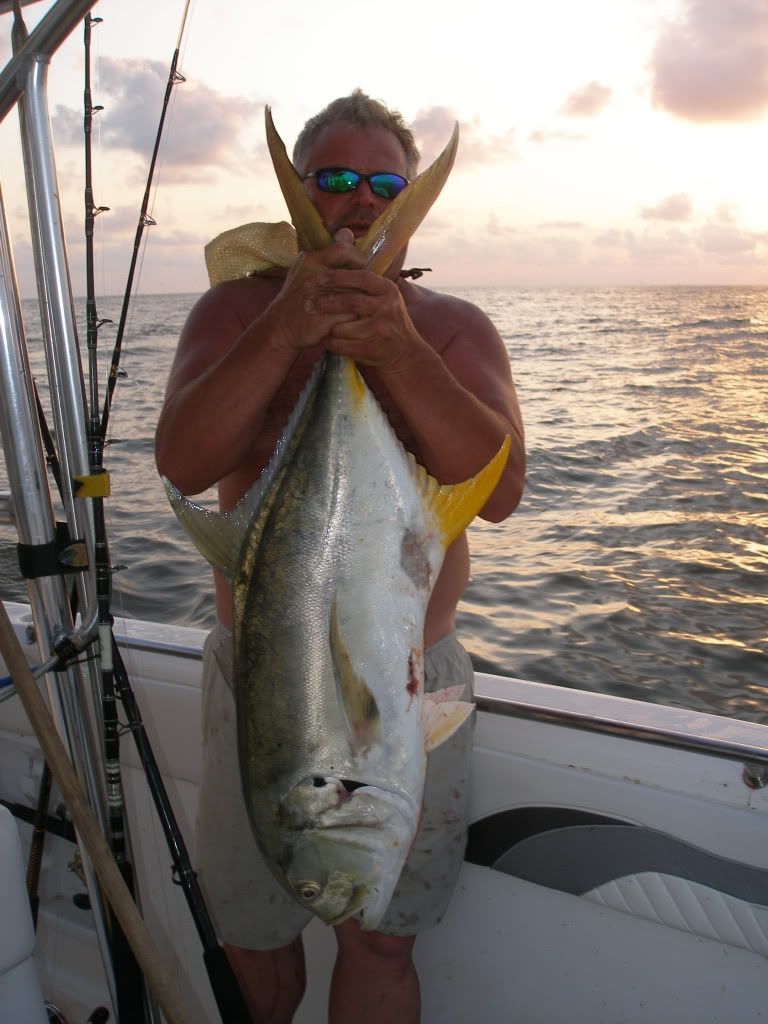 I took the king fish fillet and made myself some pan grilledKing with Thai Ginger Lime Chili Salsa and a side of rice. Good stuff! I cantwait till the next trip!