May 11, 2011
975
567
Name

Gary Graham
Boat Name

Watercloset
May 28, 2019 by
That Baja Guy-Gary Graham
Quoting (or misquoting) the Jamies' 1962 pop song, "It's summertime, summertime, sum-, sum-, summertime (in Baja!)!"
So, "It's time to head straight for them hills
It's time to live and have some thrills
Come along and have a ball
A regular free-for-all!"
Welcome to the best week so far at Muertos! Grayfish tag huge rooster at Cabo while yellowfin frolic farther offshore. Baja stripers in plain sight at East Cape!
"Well are you comin' or are you ain't?"
Que Pasa
Illegal netting of federally protected mobulas (a genus of rays) in Espiritu Santo National Park.
Tijuana Bull Ring
The kelp beds were quiet this weekend with all the wind and rain.
Coronado Islands/Rockpile
Yellowtail fishing is slow. Cold, dirty water is what the guys say is slowing the bite. The captains say they are still metering them at North Island and the Middle Grounds, but for whatever reason, they are not responding. Of course, this could all change quickly. The bite could turn back on at any time.
Until then the boats are loading up on nice quality reds in the SKR area and spots SW of South Island in 300- to 450-feet of water
…fishdope.com
425/371/230/Upper Hidden Bank/390/San Salvador Knoll

Not as many boats are fishing this area as there were a few days ago mainly because a large number of bluefin were found down south below the 238, and that is where most of the overnight and 1.5-day and longer trips are fishing now
…fishdope.com
Double 220 to the 238 to the West of the 1140 Finger/Lower 500
Large schools of bluefin tuna are now within one-day range…
Sportfishing Association of California (SAC)
This very large area holds a lot of 40- to 150-pound bluefin, but for whatever reason, they do not want to bite. We spoke with a bunch of captains who drove from school to school, throwing a ton of chum on them with most not even reacting or just a few boils of fish and then they were gone. A few boats got some biters, but for the most part, it was all show and no go.
Guys fly-lined sardines on gear as light as 25-pound test; then they dropped Flat-fall and Colt sniper jigs.
They also tried the kite with double-trouble rigs; they flew the yummie flyer; they dragged plugs around; and a few even slow-trolled mackerel. None of it worked!
One thing is certain. There is a ton of bluefin in the area, and if they ever decide to bite, it will be incredible
…Fishdope.com
Ensenada
Lings and things with an occasional yellow or barracuda…Sammy Sussery
San Quintin
A stack of reds, yellowtail, and rockfish. Capt @georgecatian had the helm.
Bahia de Los Angeles
We arrived to find very windy blow-out conditions, but we caught a break in the weather and fished Tuesday 5/21 with Joel, Jr. We fished the south end of the big island for limits of 18-pound, average-sized yellows and got one on surface iron, and the rest on fly-lined mackerel. Joel, Jr. was great! He even made us fresh sashimi because there was no more room in the cooler…
Mark B
https://www.bdoutdoors.com/forums/threads/bola-5-19-5-24.717226/
Loreto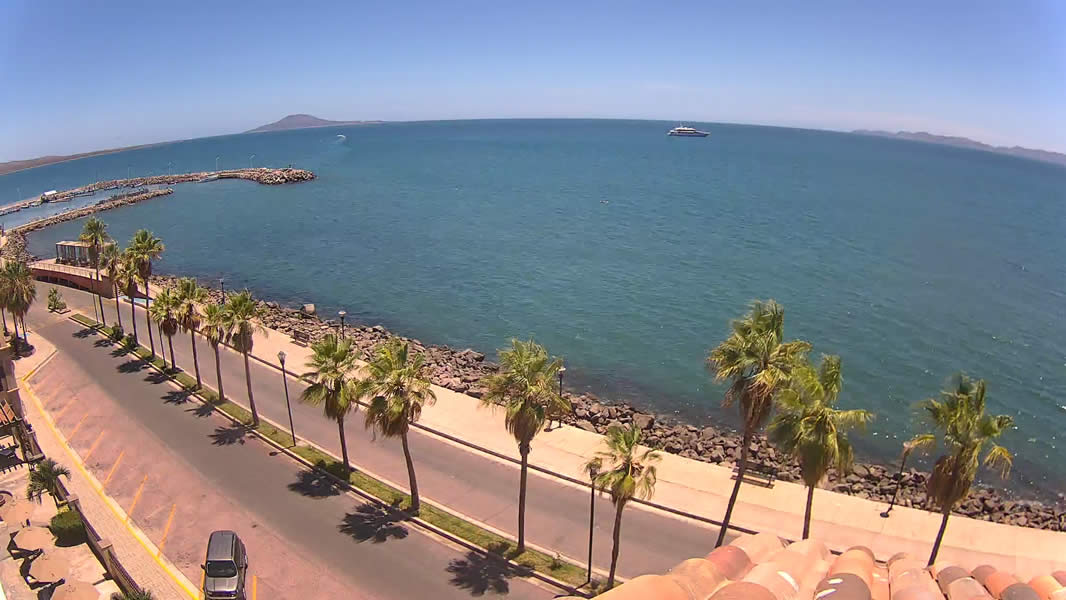 "We fished the
Cass Tours/Let's Talk Hookup Yellowtail Rumble Tournament
with 28 other anglers for two days. First Place was a 27-pound yellowtail with Second and Third Places weighing 26-pounds and change. We stayed at the Hotel Mission with ocean view rooms for everyone. Beautiful hotel! Mackerel were easy to make only five minutes from the marina. Most fish were taken on fly-lined Macs, and some were taken on weighted Macs and downriggers on the troll. Awards banquet was amazing! We've already signed up for next year."
…Ken Ross
https://www.bdoutdoors.com/forums/threads/loreto-fish-report-05-20-05-23.717030/
La Paz
MEXICAN MINUTE LA PAZ FISHING REPORT from Tailhunter Sportfishing for Week of May 19-26, 2019
East Cape
Tuna, tuna, tuna!!! East Cape is on fire! Sign up for your tuna training sessions at Fish Scorpion and El Regalo!
www.scorpionsportfishing.com
Nice yellowfin tuna weighted 48-pounds and gave us the 2nd place in the Cardonal fishing tournament. Felipe Valdez
We're seeing lots of live bait closer to shore with lots of bird activity.
Billfish have been seen just a mile and a half out, just in front of Buena Vista with plenty of good hook-ups, catches, and releases. Orcas were spotted traveling north just outside of La Ribera, and mantas are spotted and heard slapping their wings on the surface almost every day…
Axel at Hotel Buena Vista
https://www.bdoutdoors.com/forums/t...-days-are-heating-up-the-water-nicely.717319/
Well done, Captain Isidro on the súper panga "RUDE BABY 2" for catching and releasing this beautiful roosterfish with us. Fishing is the best —
at Van Wormer Resorts
Puerto Los Cabos
Bait vendors are finding moonfish, jacks and some sardineta, and also options of ballyhoo. The most consistent action is being found over the structure; Boats are working areas from off Red Hill/Palmilla, and Gordo Banks as well as Cardon, La Fortuna, San Luis, north to Vinorama. Some of the best action was very early on the San Luis Banks. Anglers working yo-yo jigs did very well for red snapper (huachinango) as these fish were quality — an average of 5 to 12-pounds. They caught a good number of The Mexican bonito as well, also over the various rocky areas.
There were some amberjack and grouper species found. We saw amberjack up to 70 pounds, though most were in the 10- to 30-pound range.
Yellowtail action had died off, but some yellowtail action could still happen as there were lots of sharks moving in around the Gordo Banks; some days sea lions were a bad problem as well.
A handful of striped marlin were hooked into, but the off-colored, changing currents combined with the passing of the full moon seemed to spread this action out, scattering the activity for the billfish.
Surely it will rebound as soon as water conditions become more favorable.
No dorado or wahoo were being talked about; however, there were some yellowfin tuna accounted for from the super pangas fishing on the northern grounds from San Luis to Vinorama. They were striking on cut bait, and yo-yo jigs and most of these were in the 12- to 20-pound range.
Inshore areas just south of Palmilla to Chileno produced good action for roosterfish, some of which were over 30 pounds. Slow-trolling live bait was the best technique for these powerful game fish. Also, in the mix were a handful of late-season sierra, as well as hog-sized jack crevalle…
Eric Brictson, Gordo Banks Pangas
Cabo San Lucas
Yesenia Basulto from Pisces Sportfishing with a nice red snapper
Yesenia Basulto also with nice roosterfish
James Andrews with the first-ever tagged roosterfish on one of our pangas - Pisces 23-foot Panga, the Samantha - Provided by Grayfishtag Research.
Almaco Jack caught on Pisces 42'-foot Caliente along with three released striped marlin.
Anglers with wahoo and sierra on Pisces 52'-foot, the Free 2 Play.
Awesome shot of one of the three striped marlin released on Pisces 42-foot, the Caliente.
Numbers at a glance: Billfish 46%, dorado 3%, tuna 3%, other species 35%.
Quite a few highlights this time around, as we also had one of our Pisces boats, Pisces 72-foot Tag Team, participate in the 1st Annual Robert Ross Tournament in Loreto, bringing back First place with 22 billfish released! In Cabo, we saw decent numbers of striped marlin around, too, with the top boat being Pisces 31-foot Tracy Ann with five striped marlin released in one day! Tuna and dorado were slow, with only a few caught of each, but the inshore fishing was excelente! Again, roosterfish, jack crevalle, and red snapper, along with some yellowtail, grouper, and triggerfish were the main catches.
Beginning the week off strong, Pisces 32-foot Bill Collector and anglers from Texas, the Owens' and the Hauck families, did well to release four striped marlin. The fish ranged in size from 70- to 140-pounds each, and hit on dead caballito bait, slow-trolled out of the 11:50 Spot. The next day, Bill Collector did well again with two striped marlin released on live caballito bait out of Punta Gorda. Later in the week, again, one striped marlin released; this time only six miles off of Palmilla — hitting on ballyhoo bait. Closer to Cabo around Santa Maria area, they also caught one bonito on a feather lure, two skipjack on green/white hoochies, and 12 triggerfish which they kept for anglers from Ohio.
LOCATION: 11:50 to the 95 Spot, mostly for marlin. Inshore fishing on both Pacific side and the Sea of Cortez, from the Old Lighthouse through to Santa Maria/Chileno and San Jose areas.
BEST LURES: Caballito bait (live and slow-trolled), ballyhoo, green feathers, and green/white hoochies.
WEATHER CONDITIONS: Beautiful sunny skies, with two days of intermittent winds of up to 15- to 20-knots along with some swell. Other days, it was much calmer with seas of 3- to 4-feet.
AVERAGE WATER TEMP: Temperatures varied from the Pacific side to the East Cape side, with the Pacific side about 5- to 7-degrees cooler.
In the beginning of the week, we saw warmer temperatures of up to 80-F, ending the week at about 75-F.
Mainland Mexico
San Carlos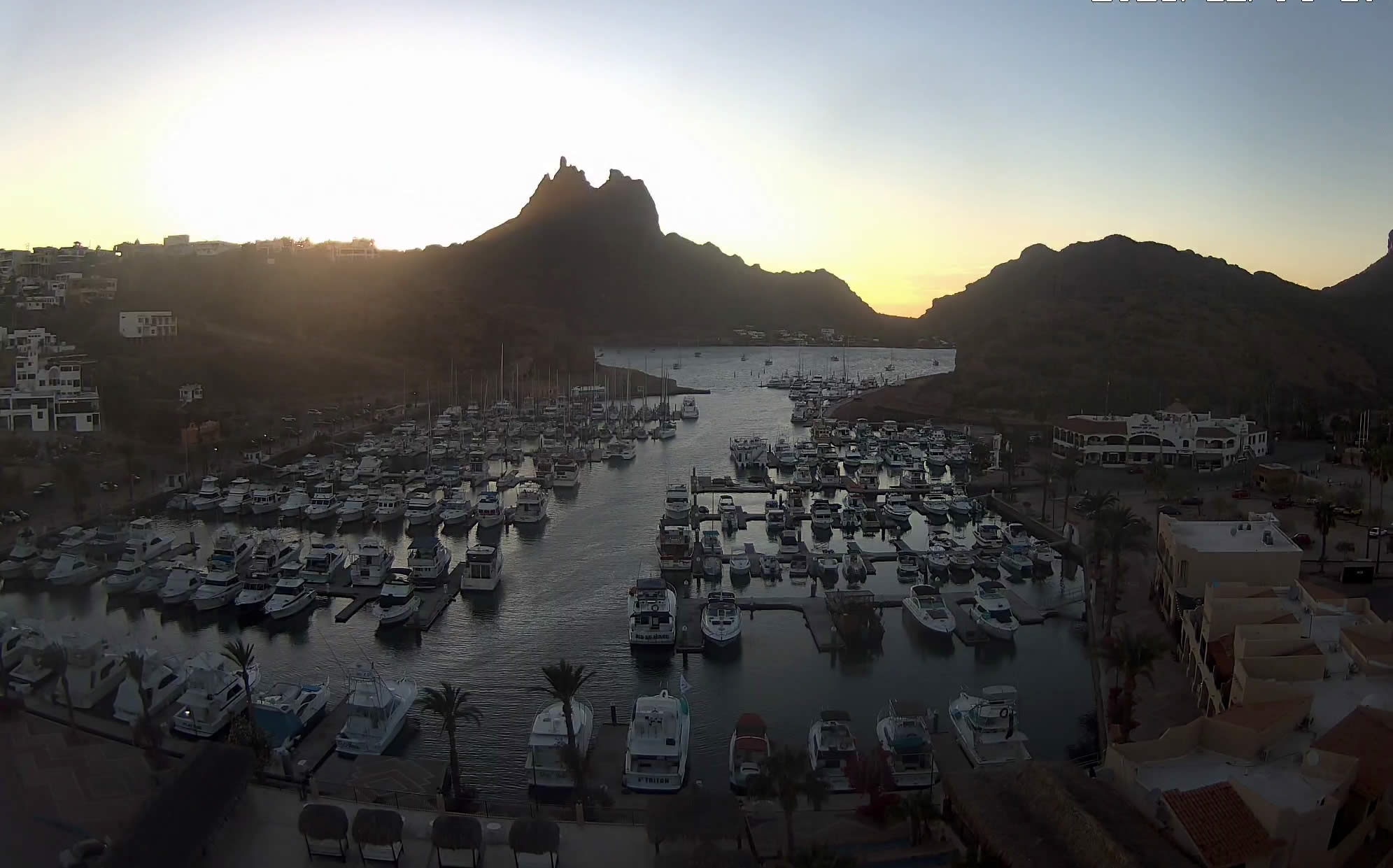 Costa Rica
Sea Fly definitely found the tunas off Los Sueños! Costa Rica
Guatemala
Insider News from Casa Vieja Lodge
Last Minute Openings — call NOW to reserve:
(305) 854-4665 /
[email protected]