Jan 19, 2008
309
246
Name

Sami Ghandour
Boat

whatever get me out there
Captain Tony Orton and his first mate Josh Worthington from New Zealand along Tawfiq Hassan from Brazil where my companions to the Hallaniyat island for my second part of this trip.
I had back to back trip and was really hoping for a change in the weather. I was not optimistic to approach the full moon but boy that proved me wrong. The opposite had happen and we had astonishing fishing with some unstoppable fish under our belts.
The start was a bit slow, but the guys were eager to get a fish, in other words the casting seemed to be endless with a lot of passion into it. We got the guys to the Queeny spot and they got their fair share until they said enough. I took a step back to give chances and room for the guys to get their first GT's but they kept on insisting to show them how it is done. The early morning bite was slow but in the afternoon we moved to a new spot and I made my first long cast from the back of the boat. After 2 twitch boom - fish was on and the fight started, the Race Point 100 took the heat and the bend was second to none. She proudly took the abuse and turned into an easy fight. After couple of minutes we got it to the boat side, took a few pictures and released it safely.
On the way home we stopped at a local spot and the guys managed to donate couple of lures to the sea. They got reefed with screaming reels while I was trying to reach my camera but sadly I didn't have the opportunity to do so, so we rounded the day and called off. Finally they felt the power and the strikes of those magnificent GT's.
At 4:30am we started our day and we got couple of strikes in the early morning. The fish were coming in singles attacking the lures but not committing. That scenario was present most of the time and drew the bites away as the competition was not there for the fish to fight over the lure. We had to be more alert and lucky at the same time. We took an early lunch followed by a long siesta.
It was great to have that kind of break right in the middle of the day when the sun was at its peak. We were taking advantage of the early AM bites and sunset bites.
The afternoon session started slow but all of a sudden things began to change. Guys started getting strikes but fail to land. At some point it was close to land but the fish still found its way to reef them. If I had unexperienced anglers I wouldn't be surprised but I had 2 pro anglers on board that I could say they've seen it all. They sure have spent more times on the water than most of us. The luck was not there on that afternoon and I was devastated as we finally located the fish and couldn't get 1 out. So I joined the group and I casted a Prototype Carpenter Bluefish that Konishi-san gave me. The lure gets smashed and under heavy drag the fish still managed to reef me. we went 0 out of 6 on that afternoon with some massive trikes and big fish but again all coming in single, they guys were so happy though just to feel the power and see what it takes to land one of those amazing GT's.
We get it dialed in and he hit the spot early in the AM, while I am looking at the water I start seeing the Orange crabs, I casted and a fish came in and missed my lure, I then right away switched to orange and after a couple of pops boom fish on followed by another strikes, Josh is on as well.
Captain Saud was going crazy as I was shouting to go left and Josh is shouting to go right, it was a ciaos but we made it happen and we landed both fishes, it was a great start for the day and we felt relieved.
we headed back up for another drift and in no times Tony was tight and the fish seems to be descent, that fish came in from the wave with it is head out and inhaled the lures while we are shouting to set the hook, Tony had it under his arm and finished the job beautifully, definitely a better start than our ending day yesterday, A healthy 134cm hit the deck with cheer.
We took couple of shots and moved to a different spot as the action died down a bit and it was time for lunch break after,
Captain Saud decided to give a go for 1 drift in the front of the lodge, the water was a bit murky and more greenish, the guys start casting while I was sitting watching but I than decided to give a couple of cast, I wanted to see the action of the CB One Zorro lure with the softer tip of the Race Point 100 and it didn't fail, the black shadow came in from the shallow and inhaled the lure.
It was a beautiful hit and so close to the boat side, the rod took a great heat and I increased my drag to see how far I can go, I was so satisfied and the rod performance gave me all the assurance to go with the production.
The fish made it to the deck and measured at 126cm. Now - off to another spots and the action kept on getting better. It was Josh's time followed by Tawfiq and we ended the session by getting a fish for Tony on the last drift. What a beautiful ending for the day when you get everybody on board. Smiling faces was all what I saw on the way back to the lodge.
Our last session consisted of hitting the prime spot in the early AM and we were right on the money!
On the first drift Josh got a nice take close to the boat and I felt like he was fighting for his life. He broke the ice on the last day and landed his 5Okg plus, the fish measured at 138cm and I could see that smiles on Josh's face. He was so happy to a point that he took a step back and began harassing Captain Saud to take his spot to catch a fish. The wind was picking up and we decided to move in to try a different spot.
There was a lot of bait and from a distance we saw a tail sticking out of the water. Tony said in the beginning it looked like a tiger shark harassing the bait. I casted to it and he followed the lure close to the boat to find out that we have a little whale shark under our boat. He checked us out and made sure to give us a bit of time to take a couple of pictures and he left us peacefully.
The area was holding some fish and you can tell from the way that the bait was behaving. After a couple of casts my Siren got inhaled but my line snapped right away leaving me with a surprise. My only explanation was that the line got damaged from the Gar fish. I switched to popper and the fish charged me but failed to connect - very frustrating with 2 chances and 0 landing. But the will was there and I knew the Siren in pink was going to do the job. Unfortunately I was left out with no more, so I turned to Tony and I asked him if possible to use his. After another drift I got tight and I landed my first tagged fish ever; we took a few pictures and release it.
I had the mojo knowing it was my last day and again on a popper the game was on. I would take 2 out of 4 and I was happy a bit that finally the landing part started to increase a bit.
Tony was a bit devastated as he was putting the time and the energy with no luck. I finally pointed out to a spot close to the rock and boy did he get a taker!
The fish seemed to be descent and Tony's faces start to change from the pressure; as he was aware that the hit came in from the shallow. Therefore, in order to land it he needed to increase his drag with no line out whatsoever.
The chaos and the madness took over as the fish was trying to make it to the rock. Tony's was almost on his knees and we all gave him the assurance. With a little bit of resistance the fish showed up and Captain Saud got it to deck. Tony's face lighted up when that fish hit the deck. It was the biggest that he ever landed, the fish measured at 136, we took a few pictures and called if off.
It was a great trip and I enjoyed every bit of it, fishing with a pro is like a clock and very relaxing when everybody on board knew what he is supposed to be doing.
I would like to thank every person that was involved on making it happen!
Tackle used:
Rod: Race Point 250, 200, 150, 100 Prototype, El Maestro 710, Jigging Master
Reel: Shimano Stella STL14000SWBXG,& STL18000SWBHG
Lures: Siren, Shell Shaping, Rals, Carpenter, Craft Bait, Moutoukenmaru, CB One Zorro, Bertox
Line: Power Pro Ace Hollow 80lb, Jerry Brown Hollow 130lb
Leader: Saltywater Tackle Twisted Leader, Yucatan Knot
Tight lines
Sami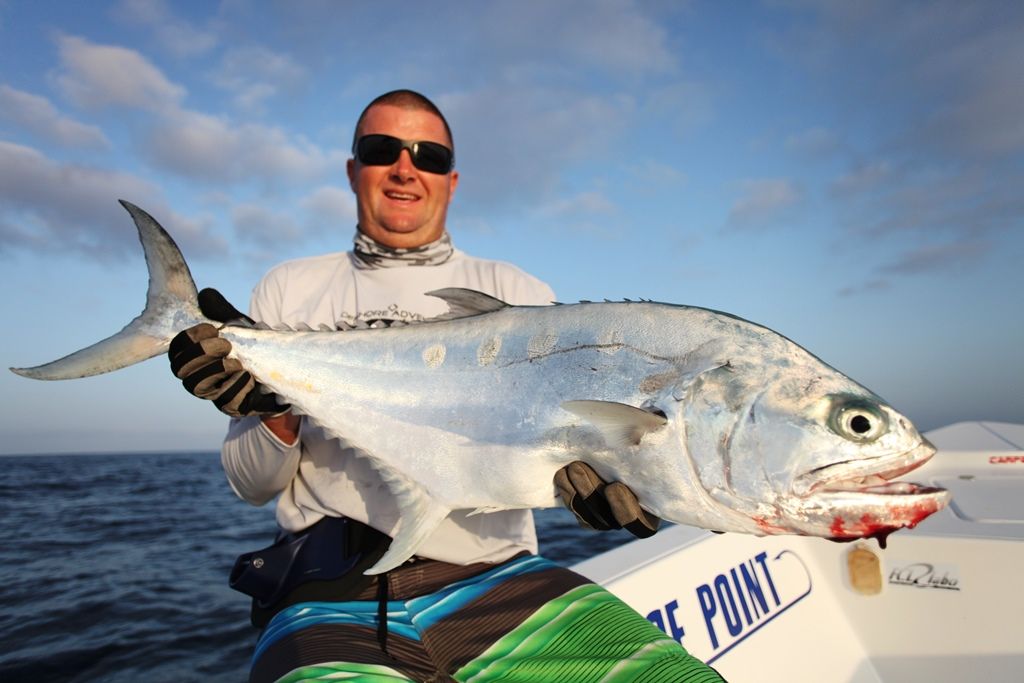 Queenfish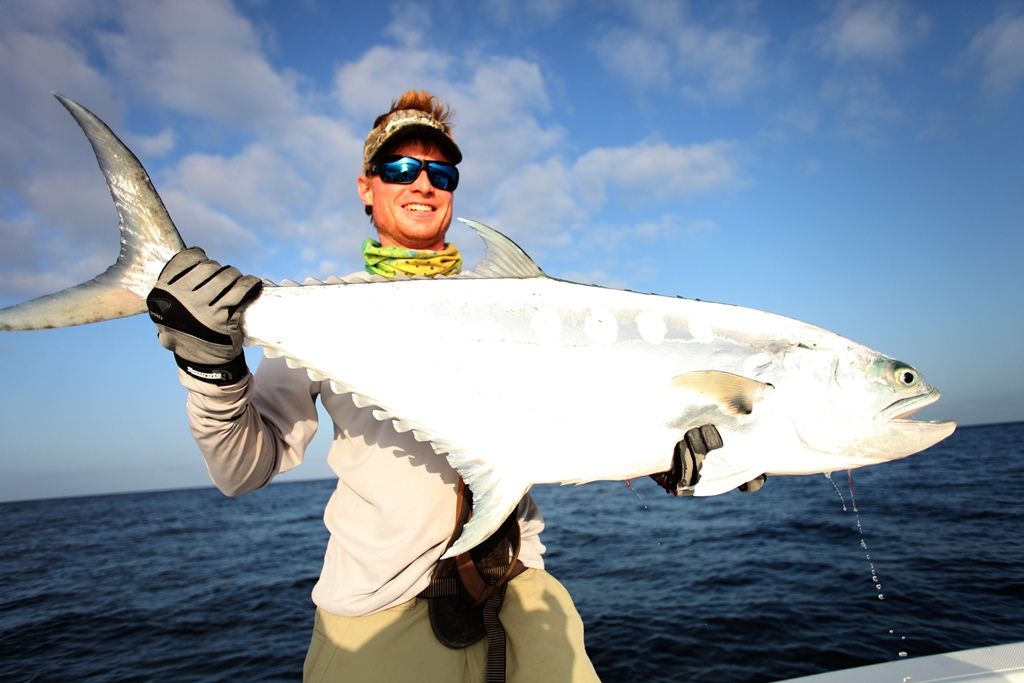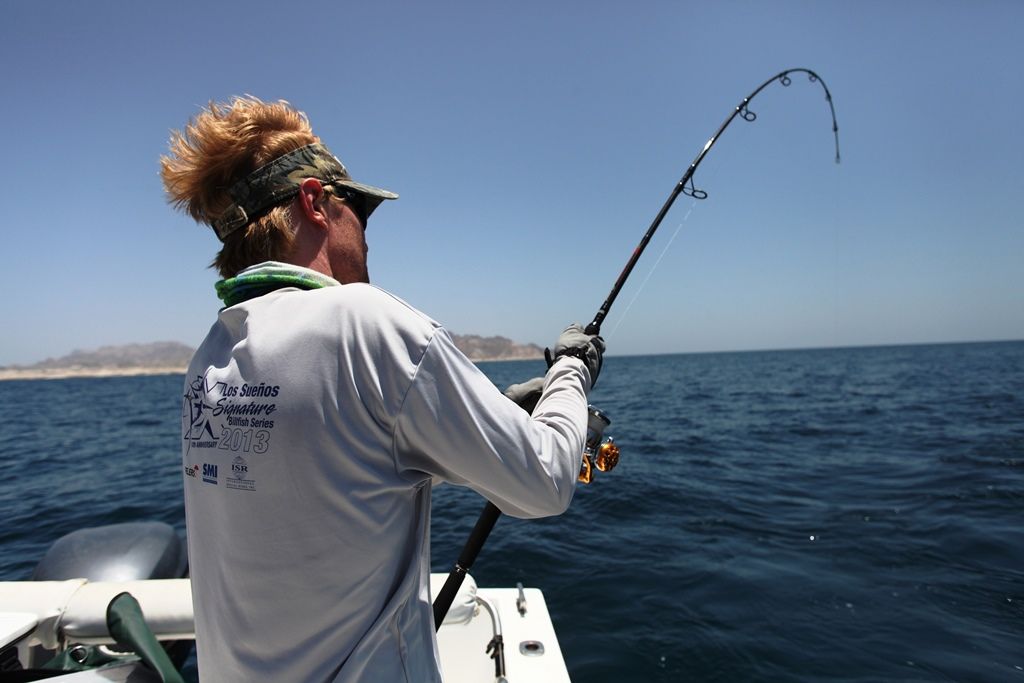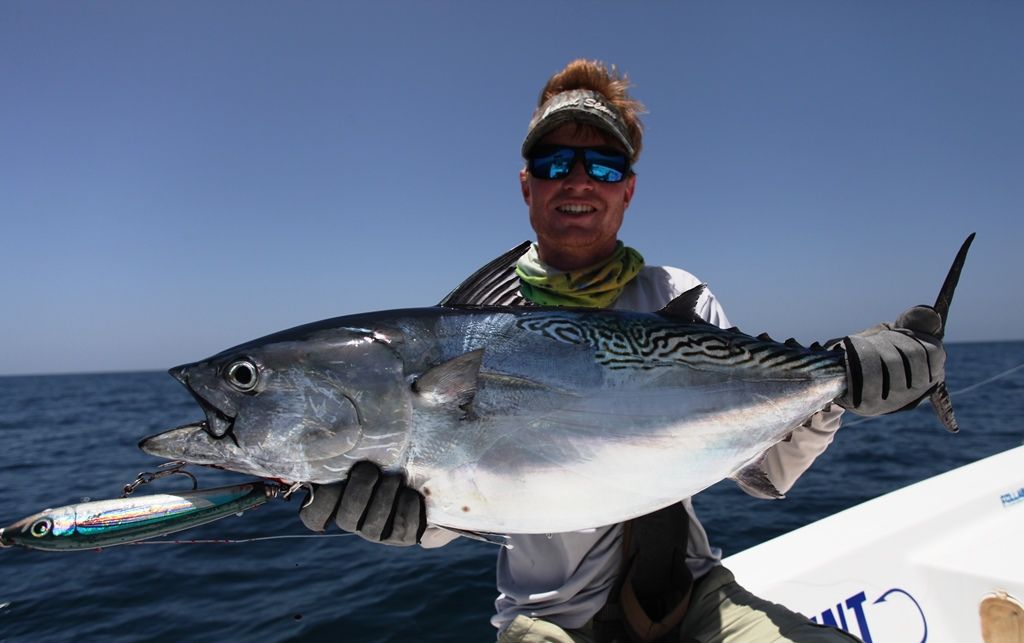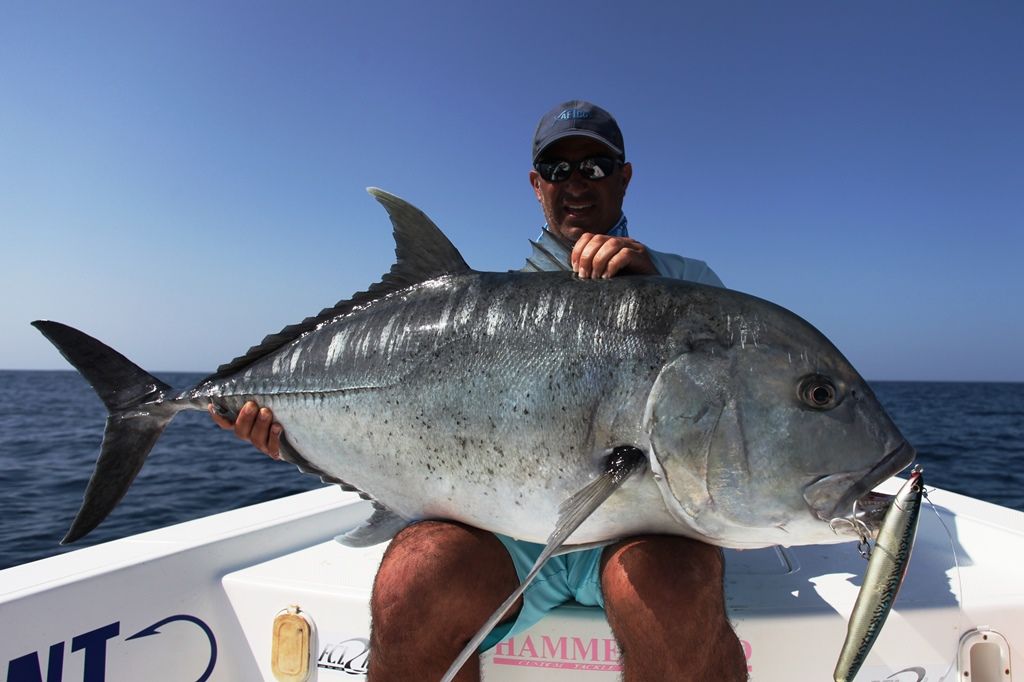 First GT landed on this trip on the Race Point 100 prototype matched with the Moutoukenmaru lure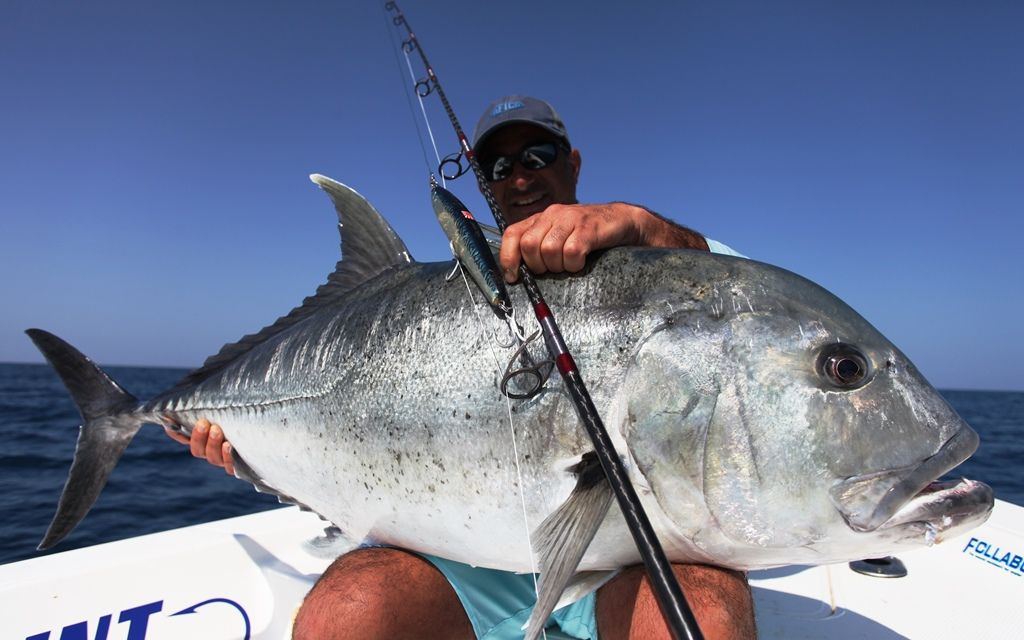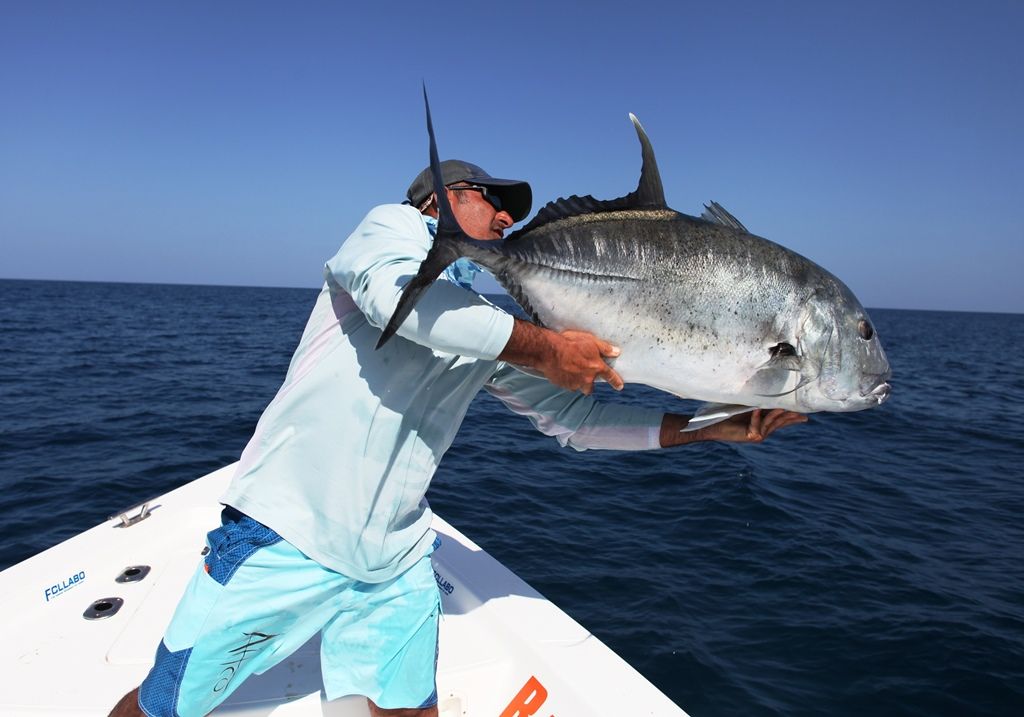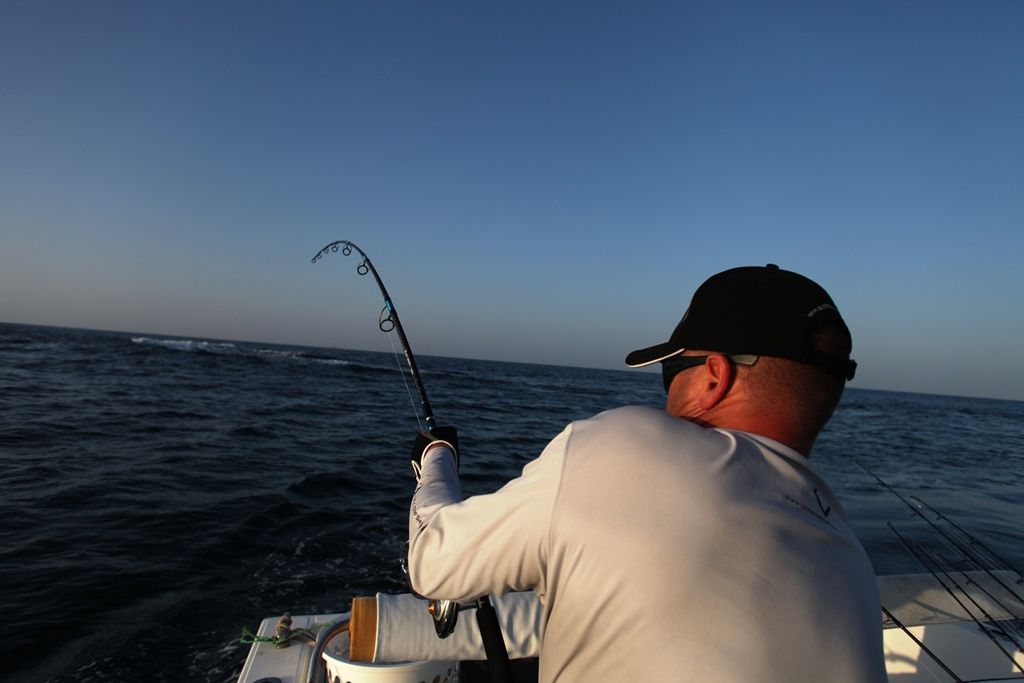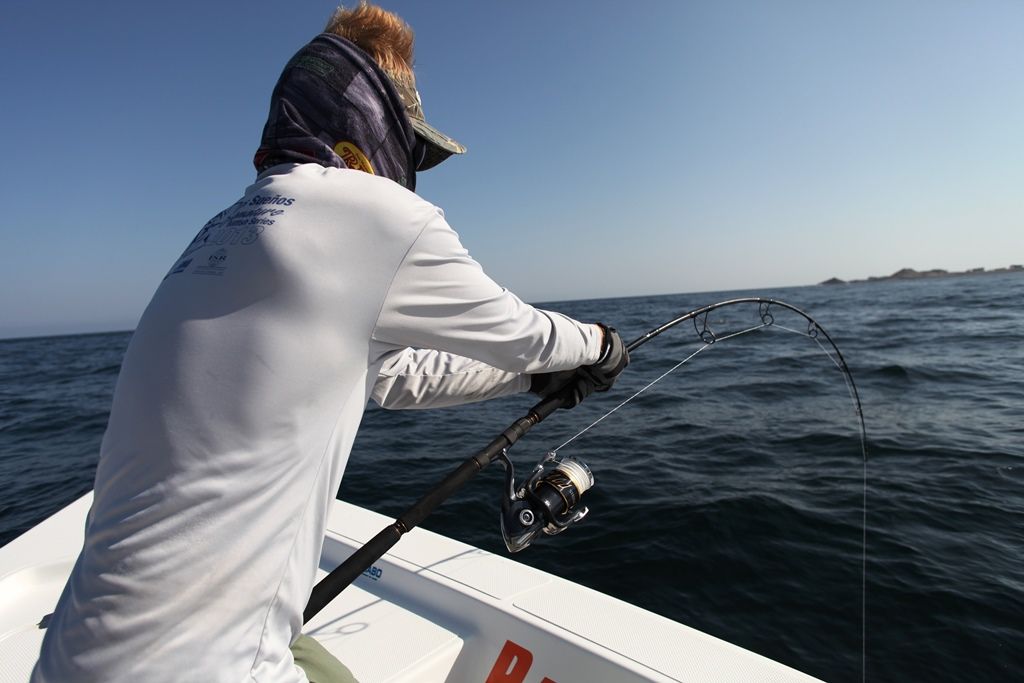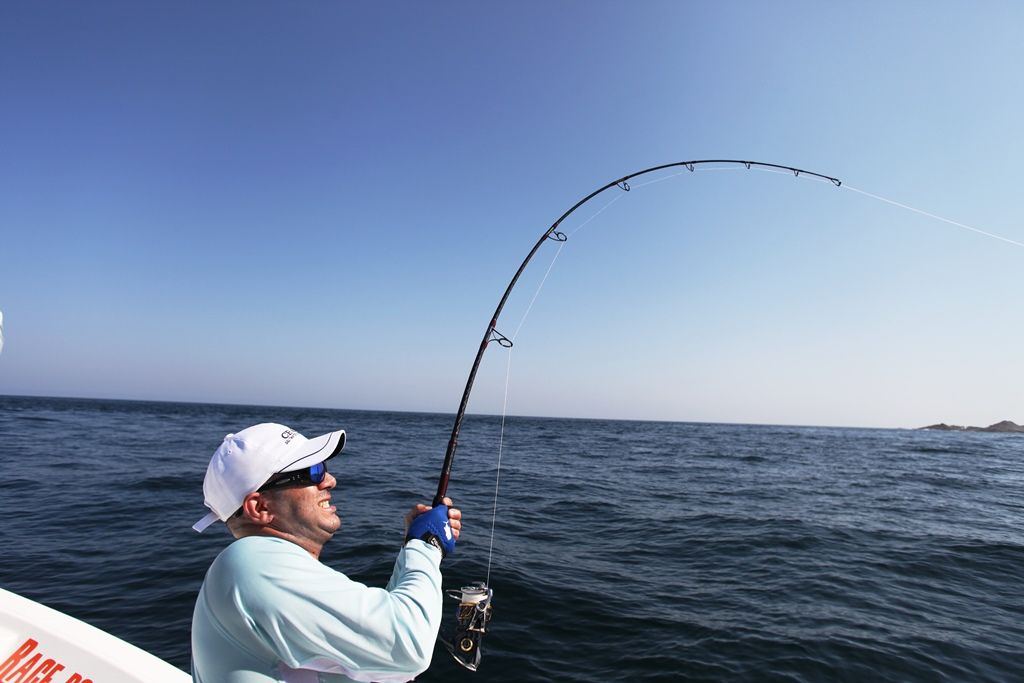 Yellow Dot Trevally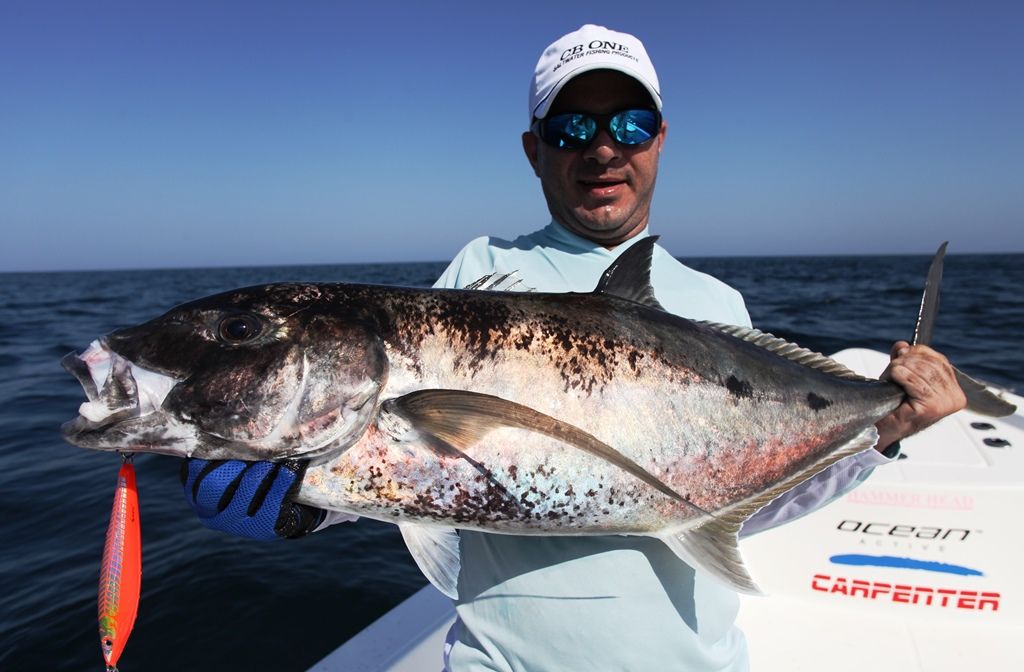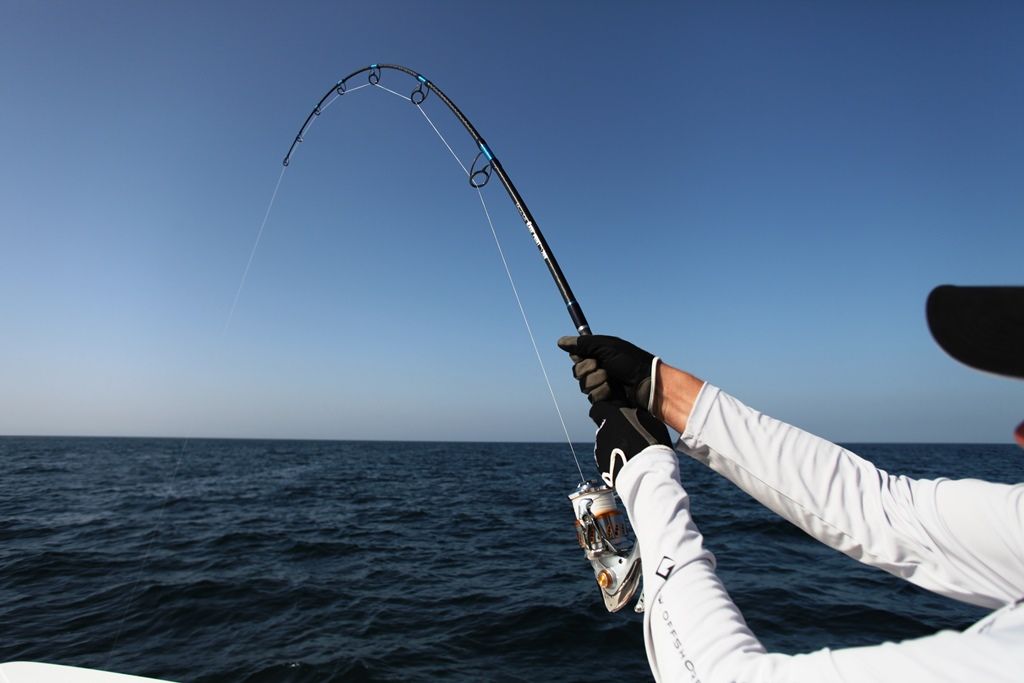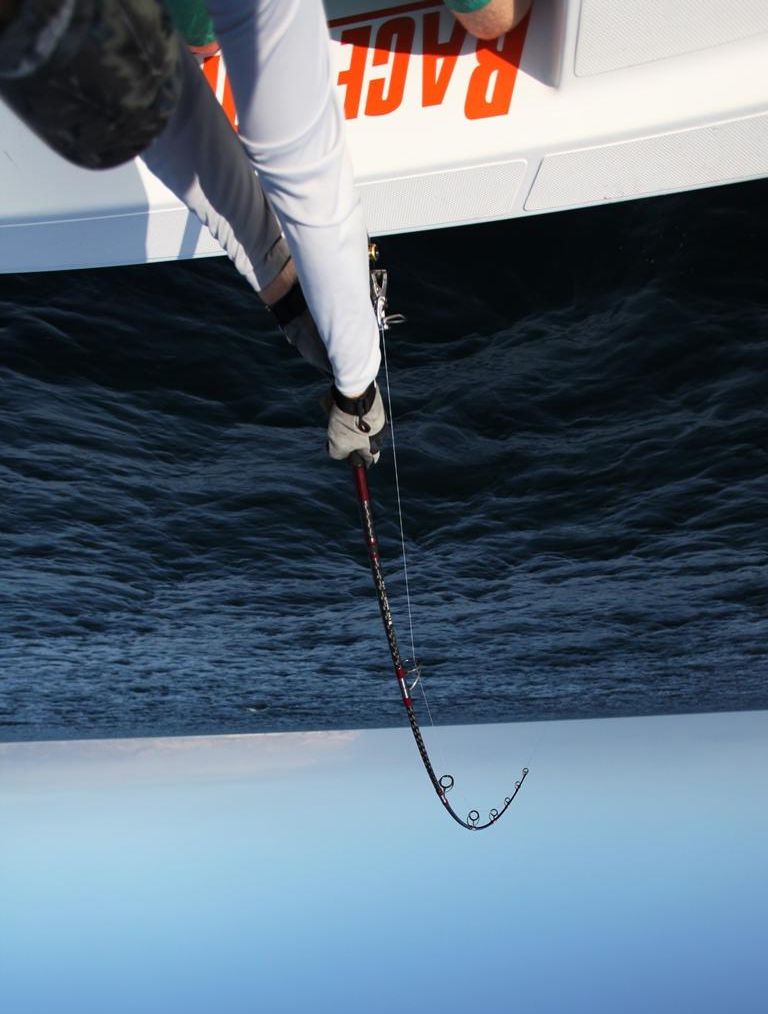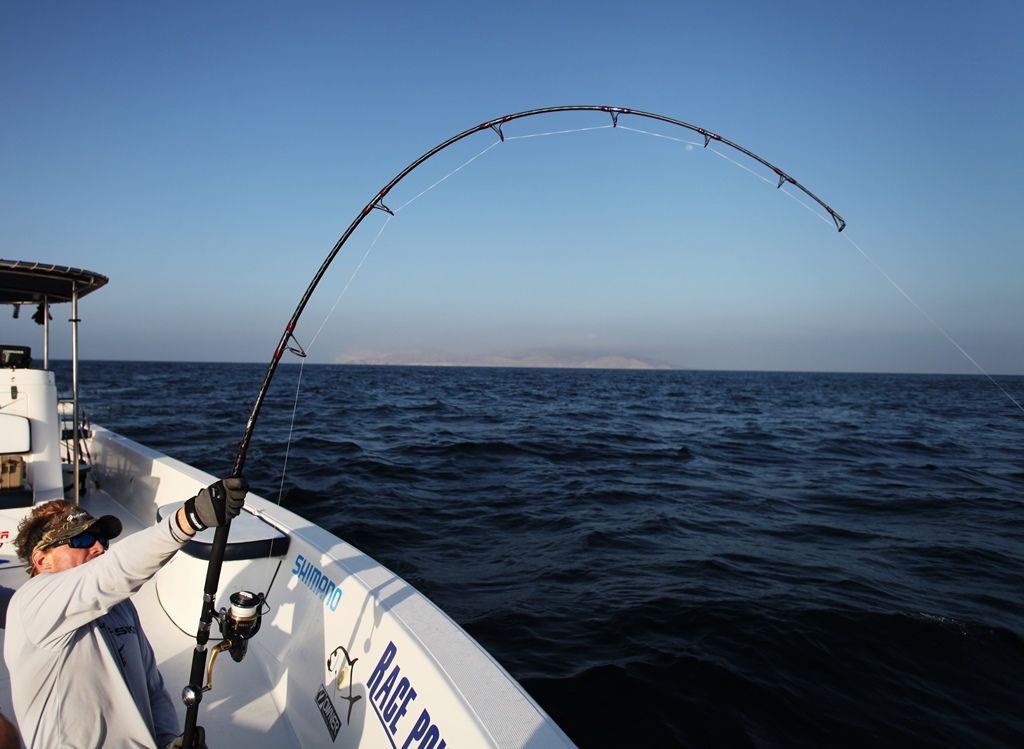 Race Point 150 loaded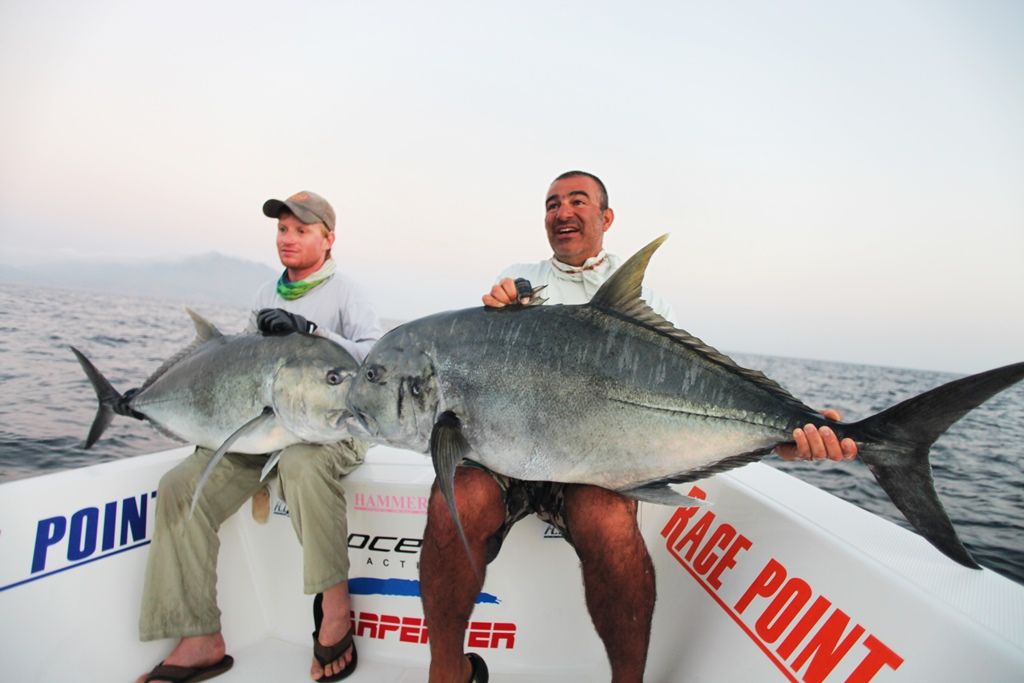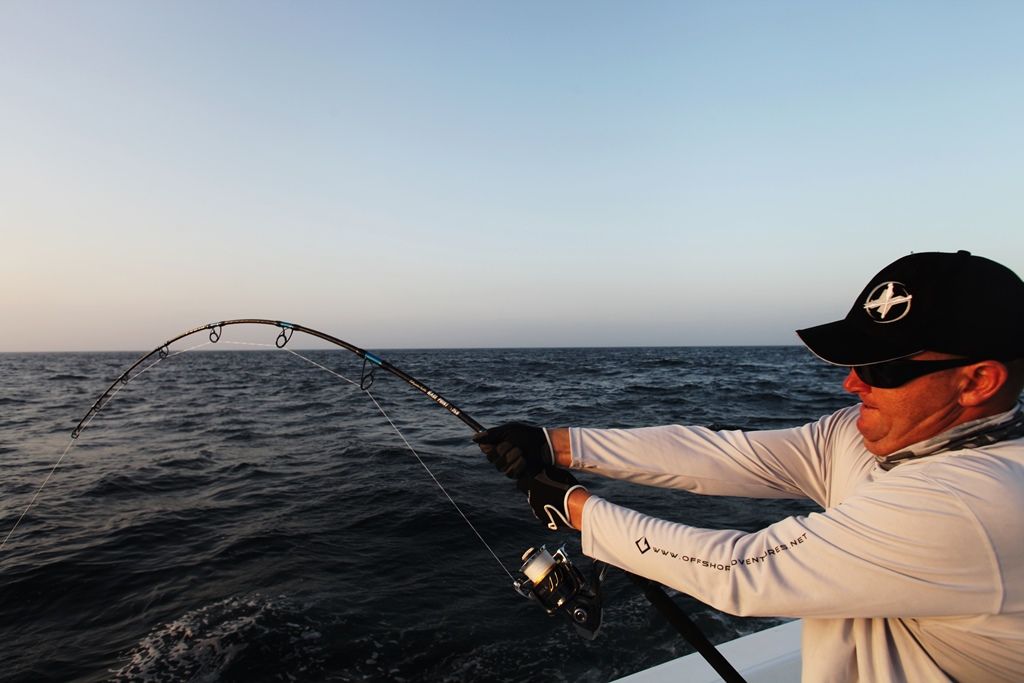 Race Point 250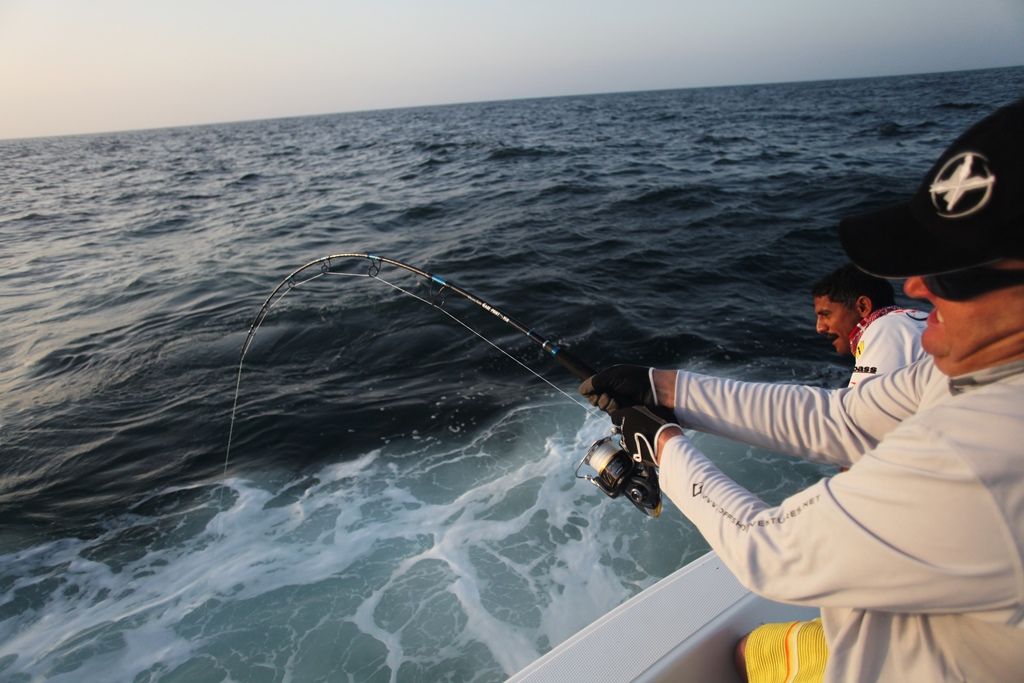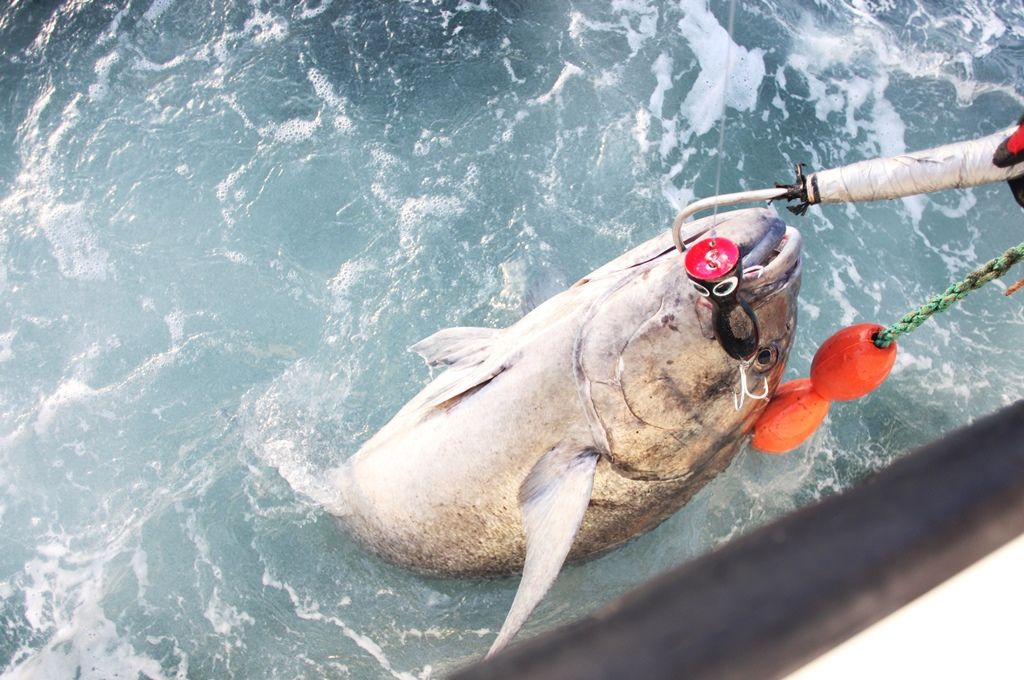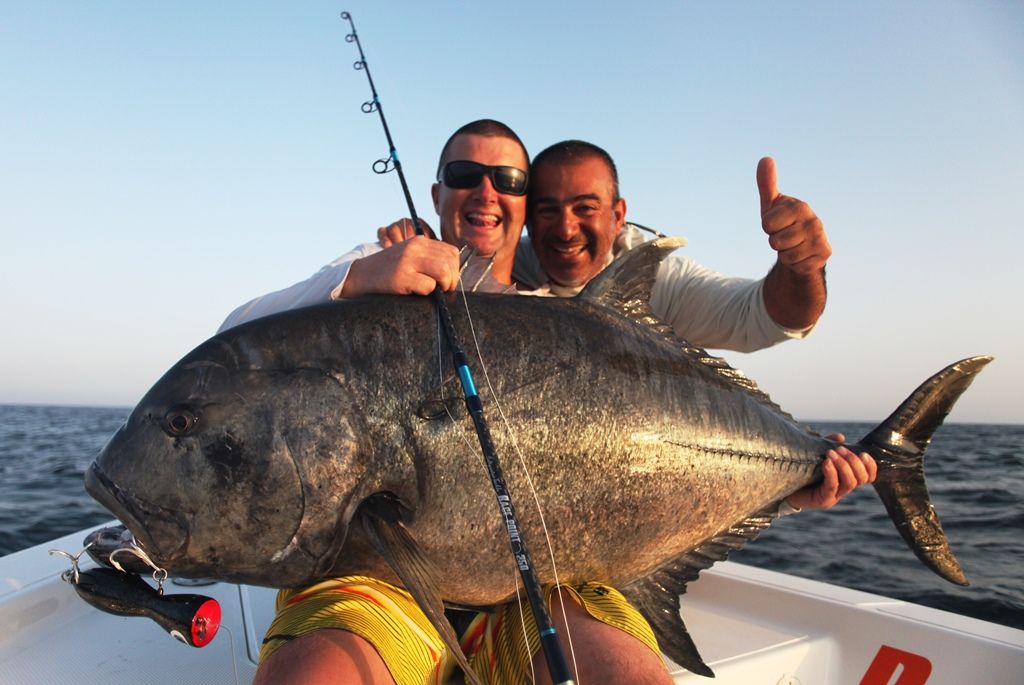 With Captain Tony Orton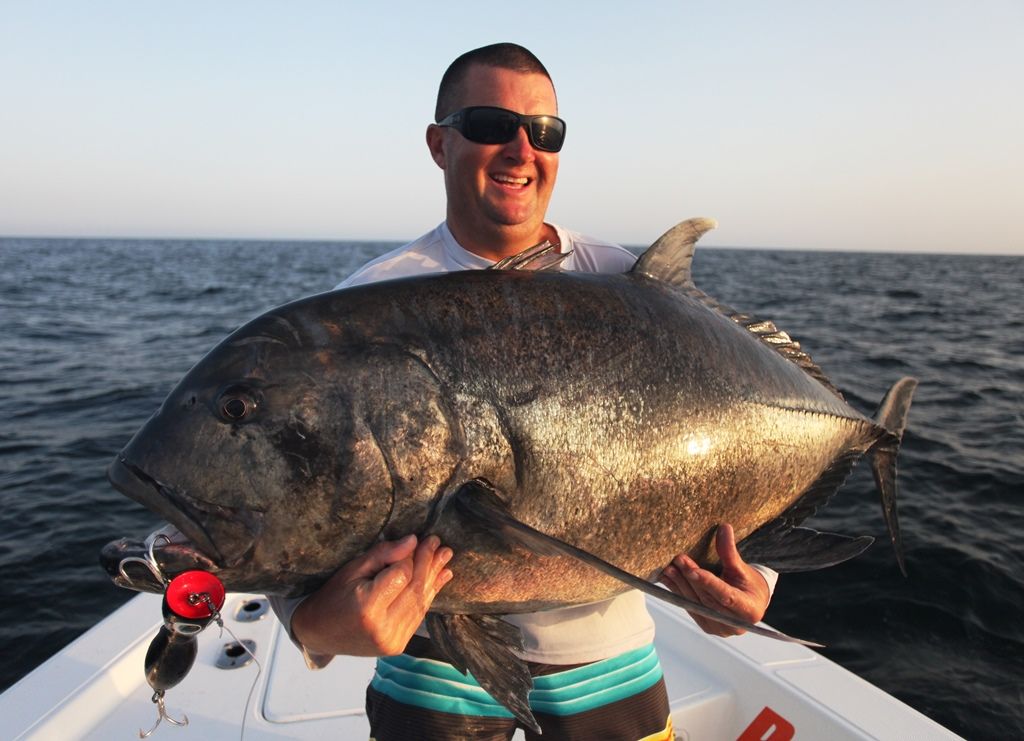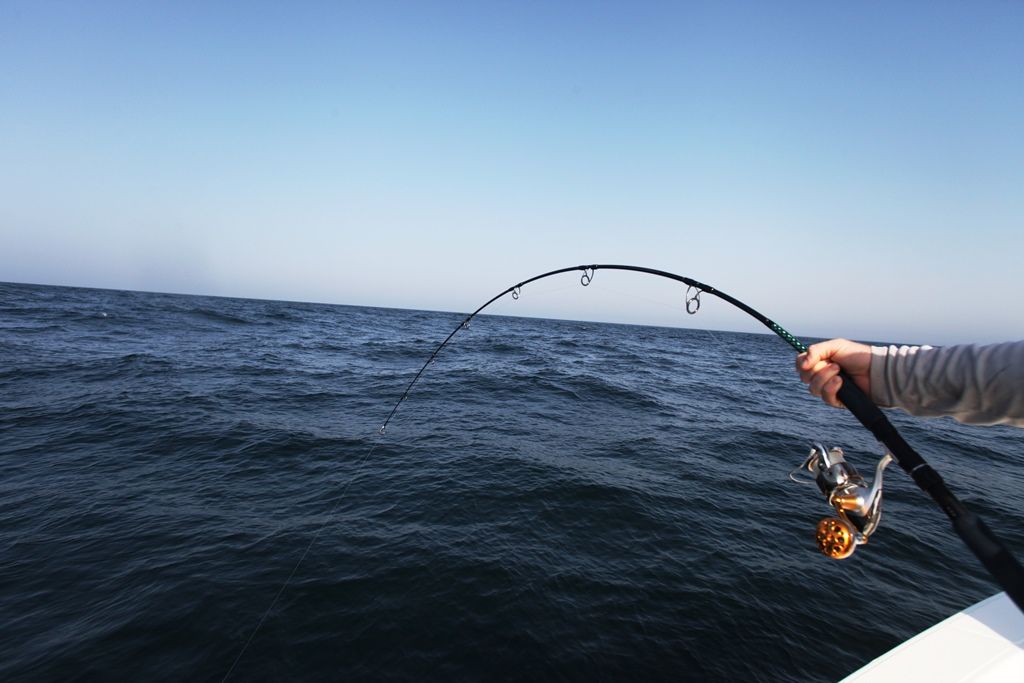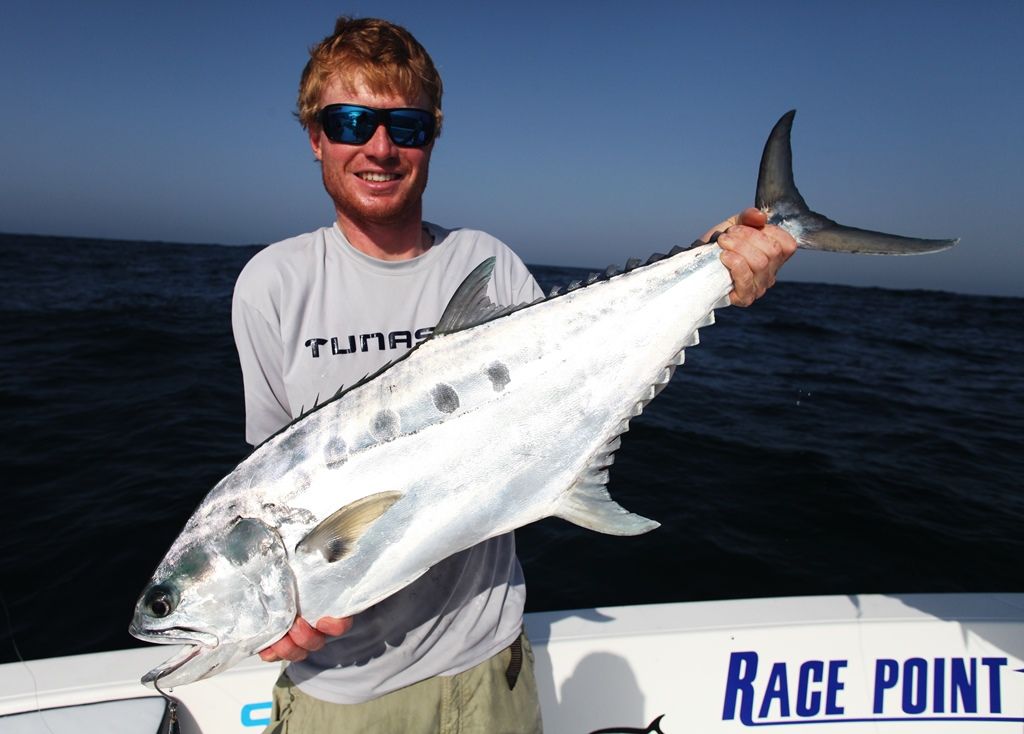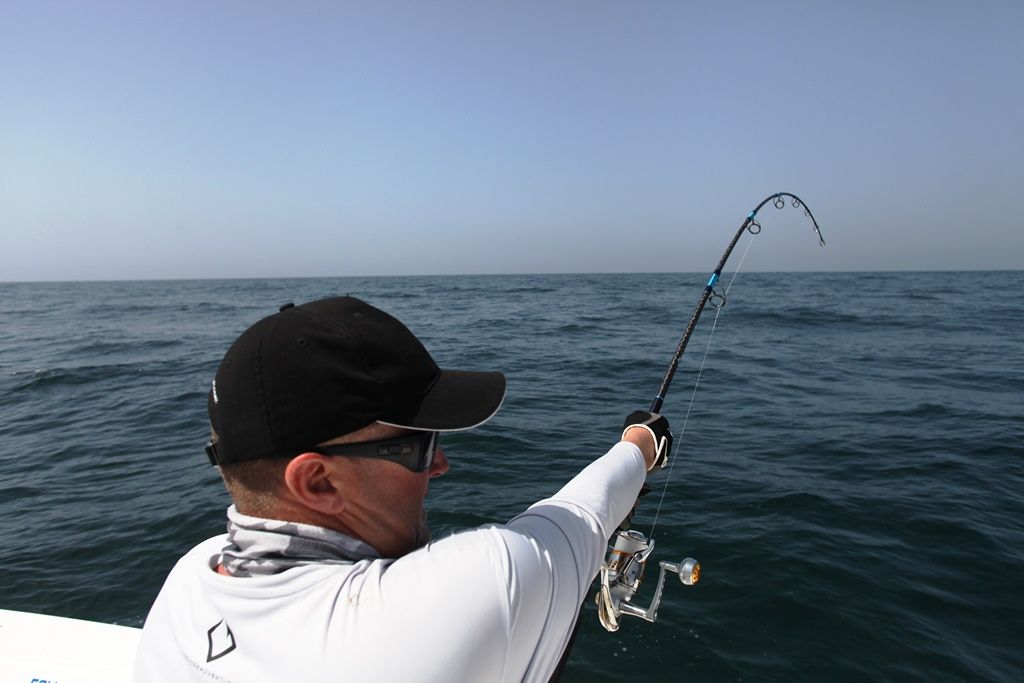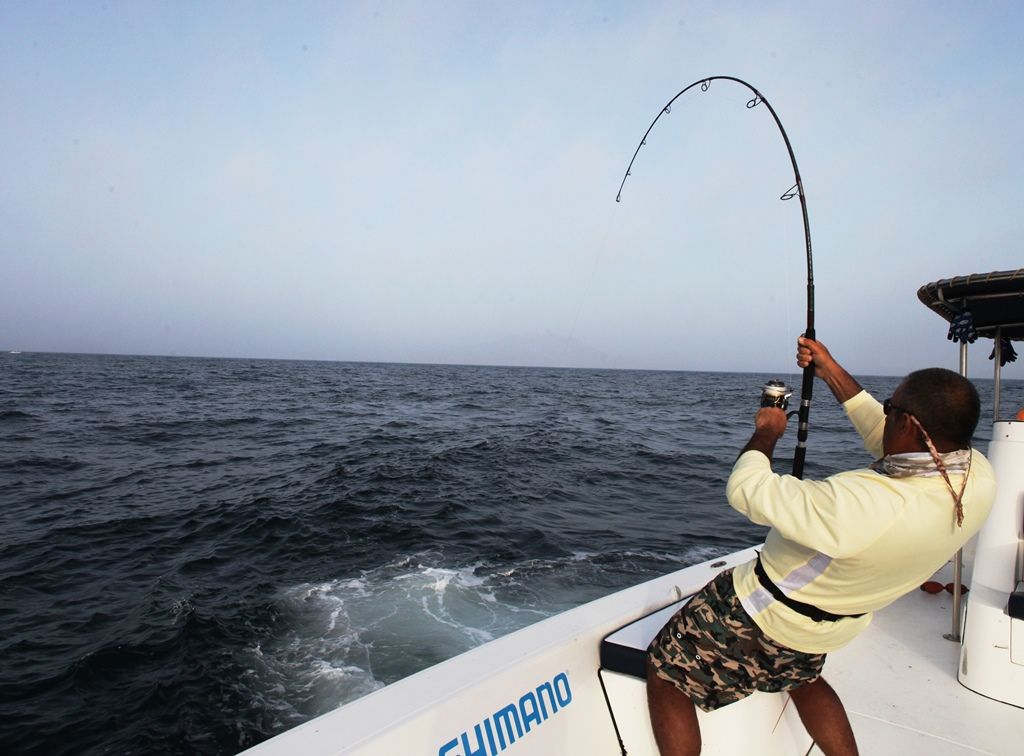 Race Point 100 Prototype bendo picture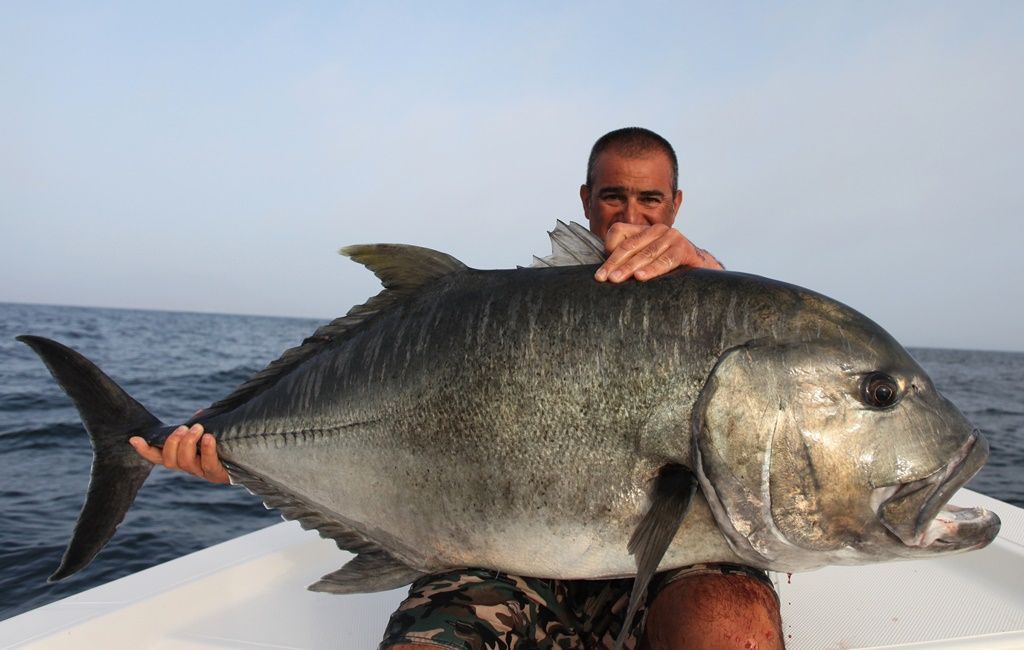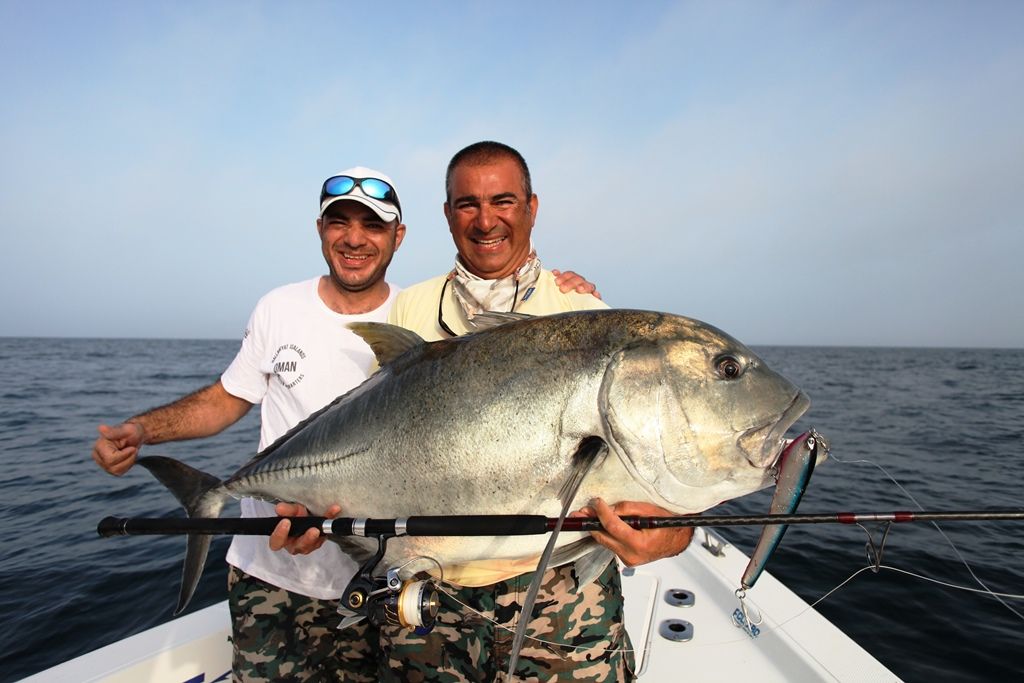 Josh tight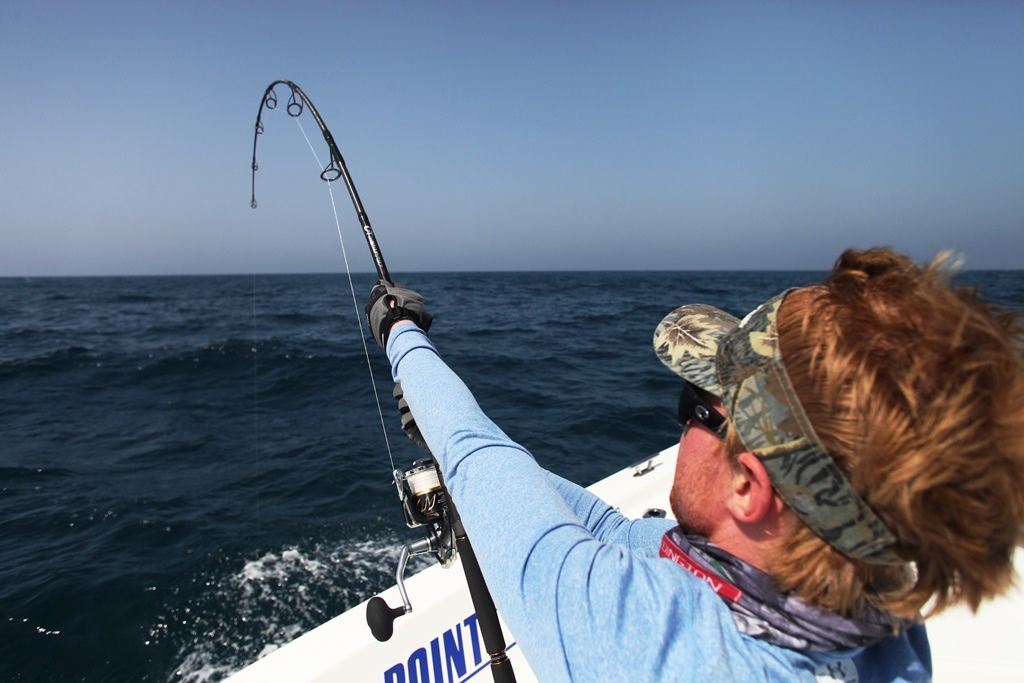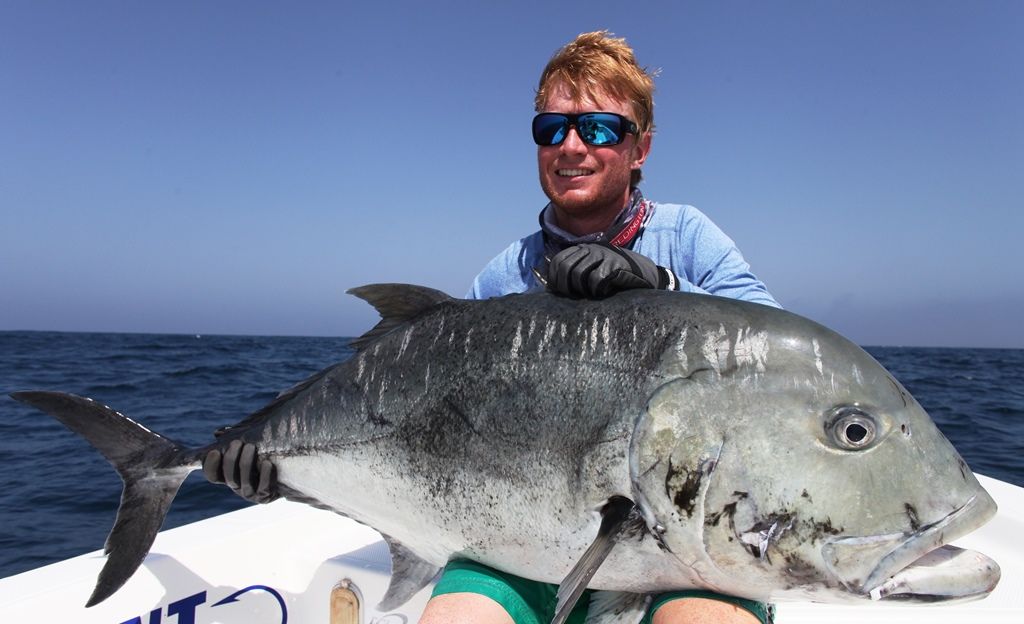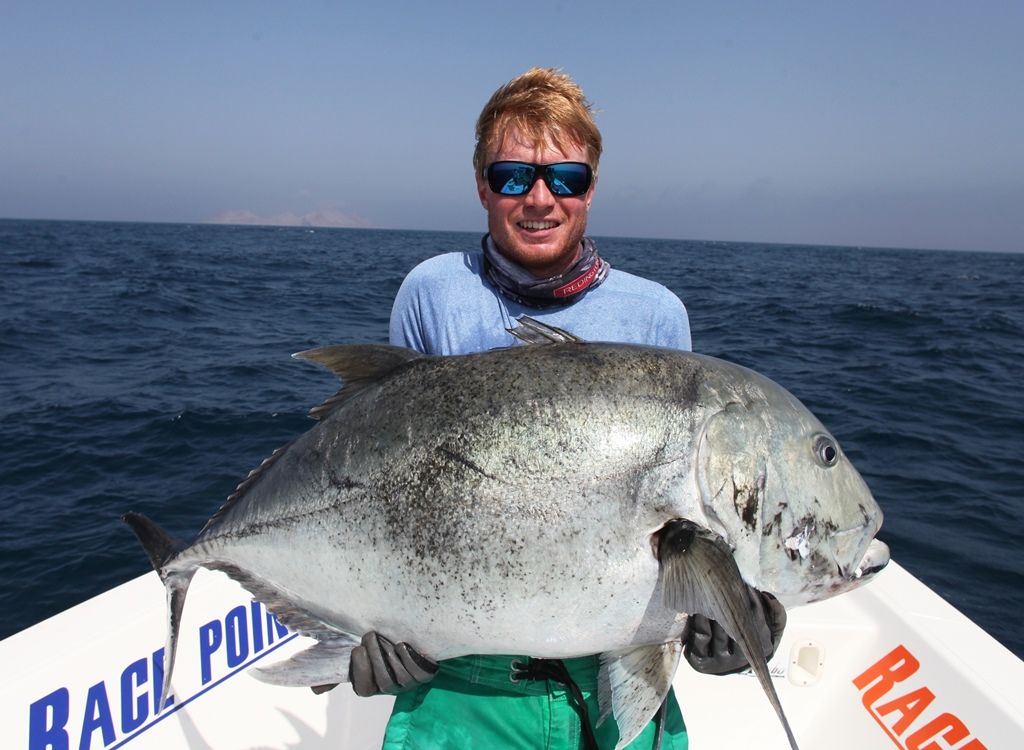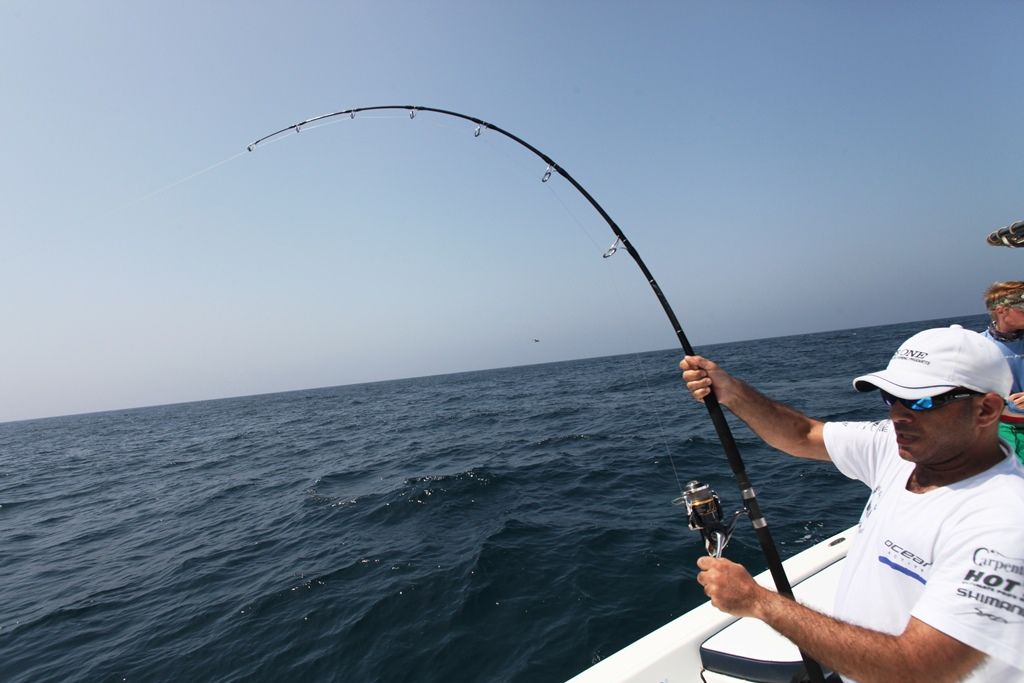 Tawfiq's turn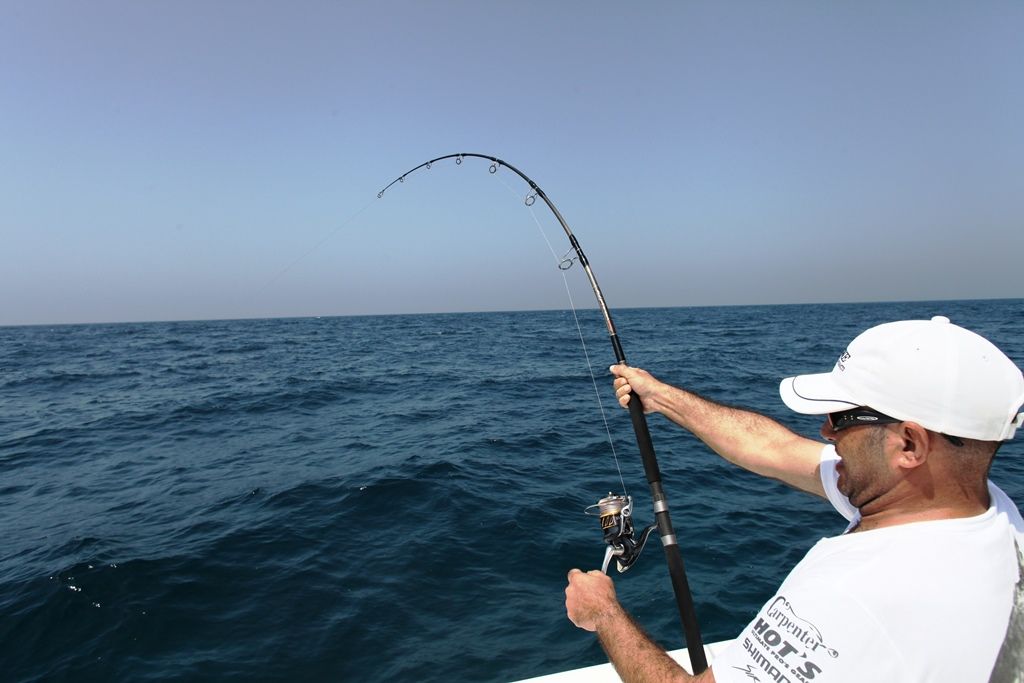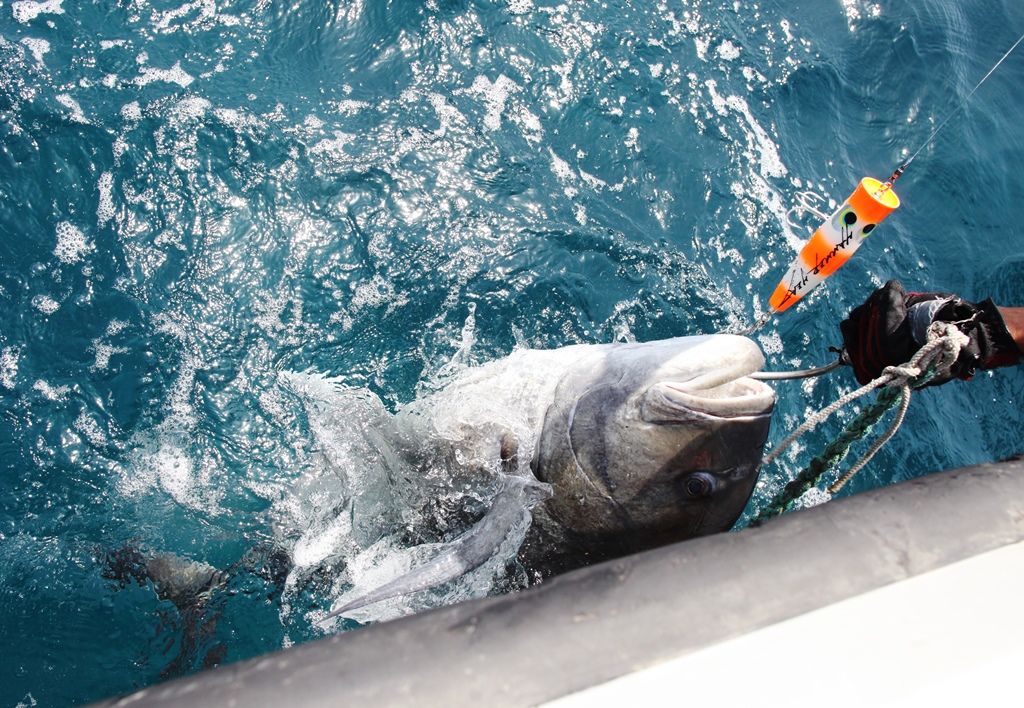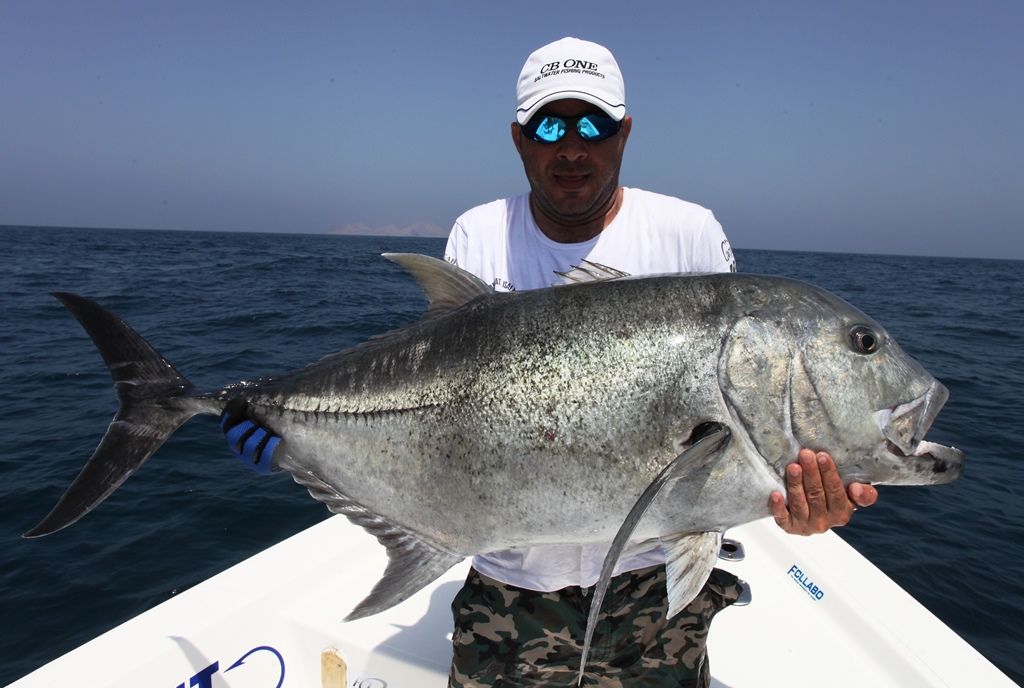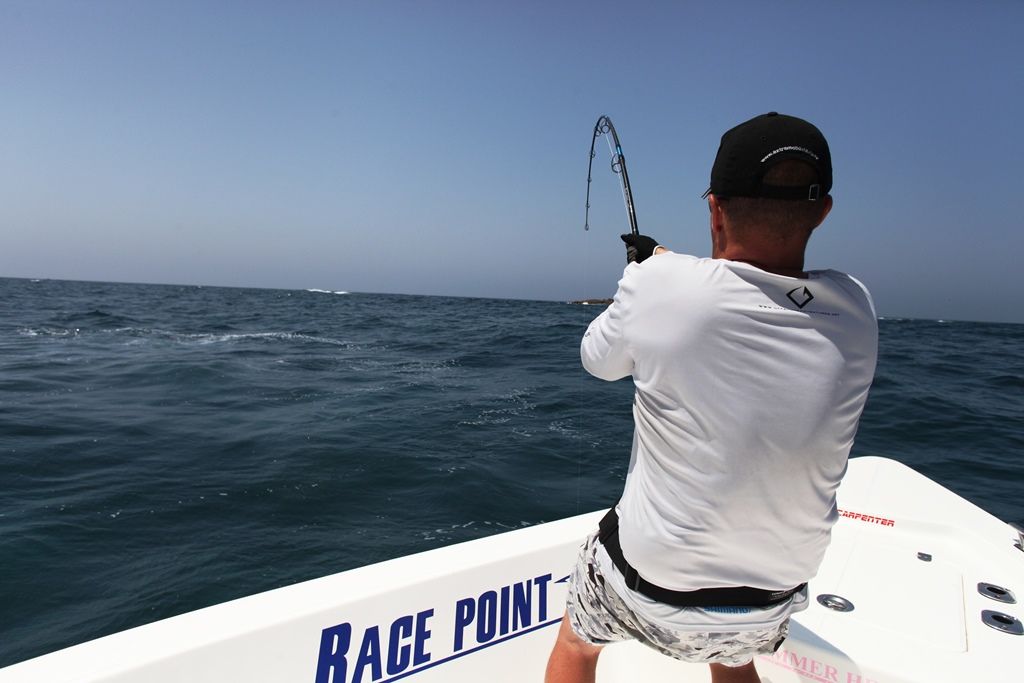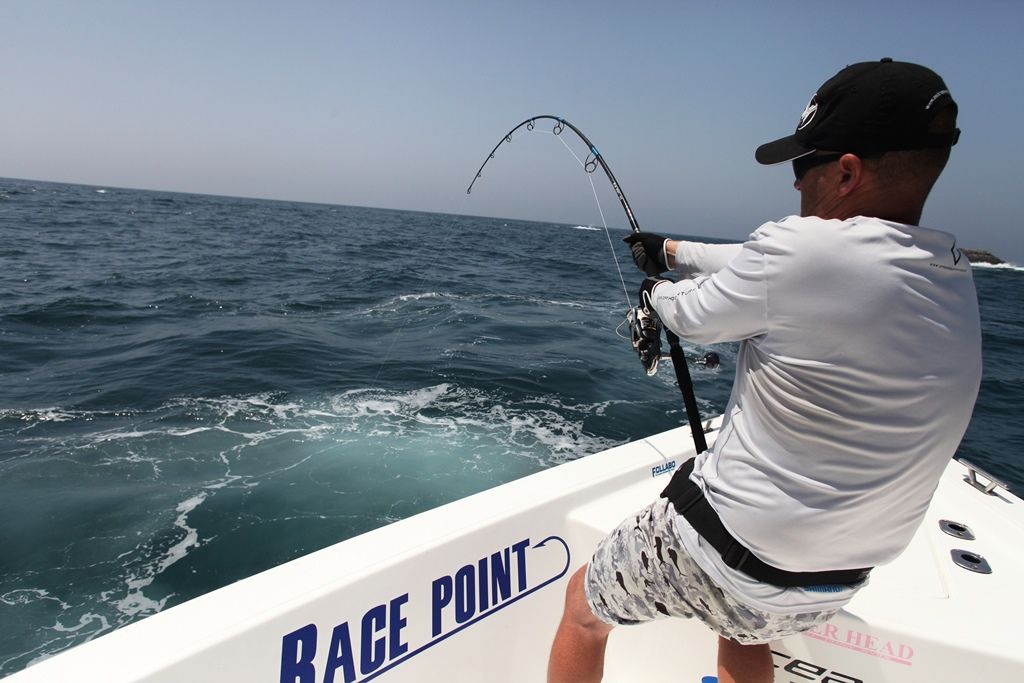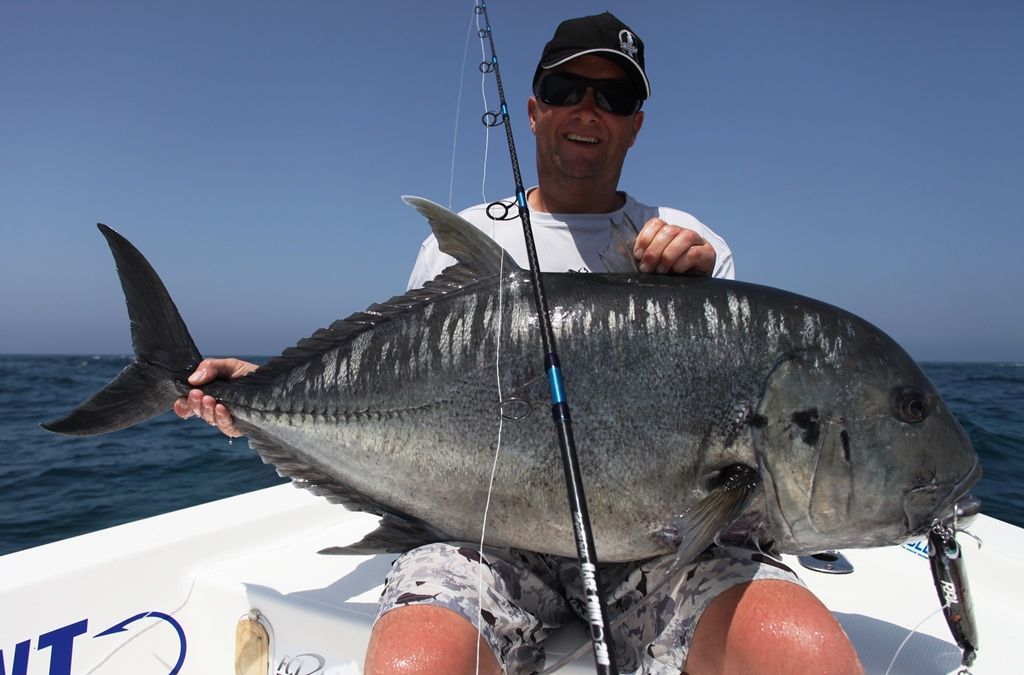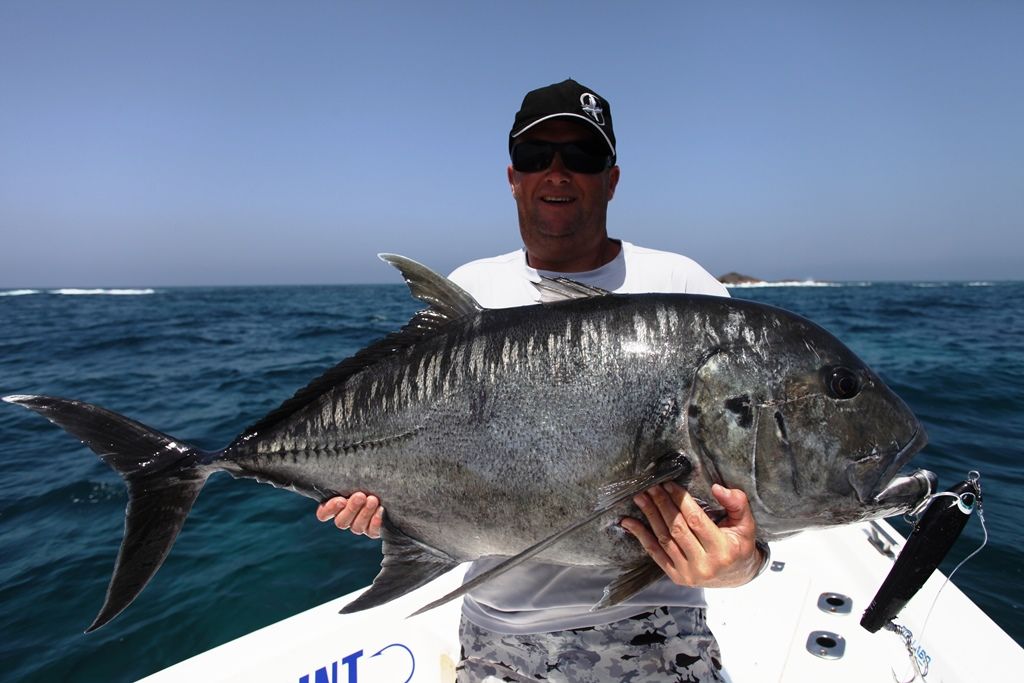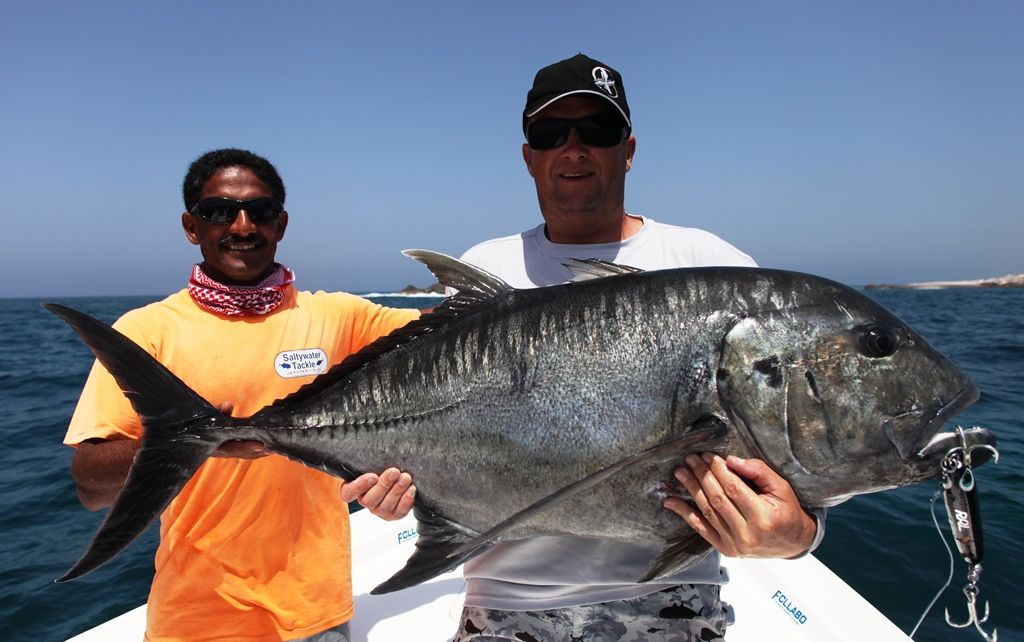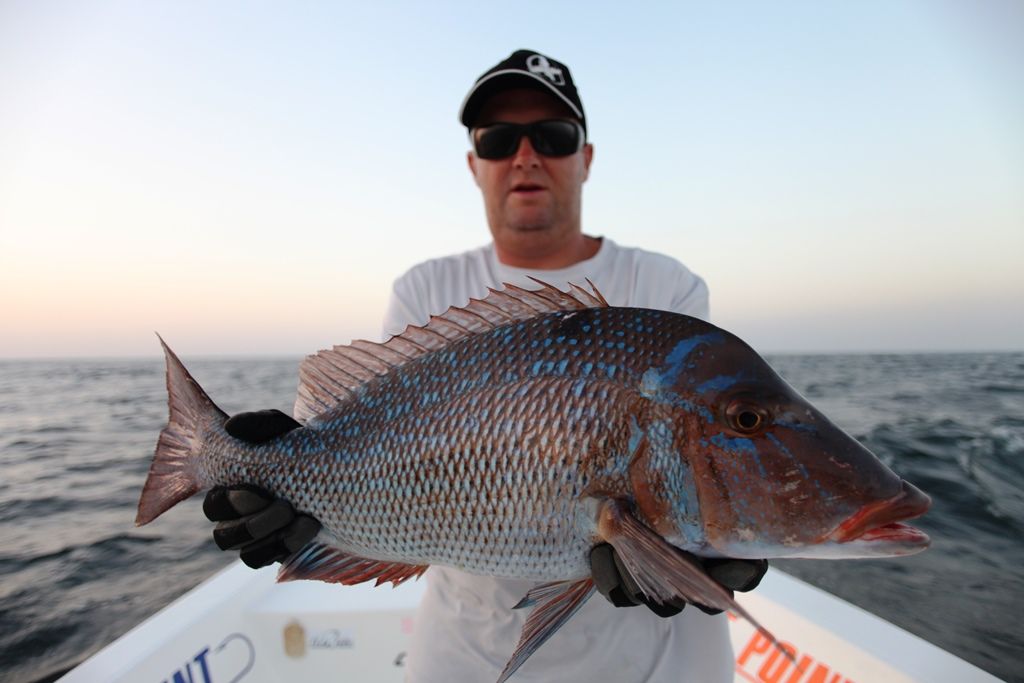 Spangled emperor
Grouper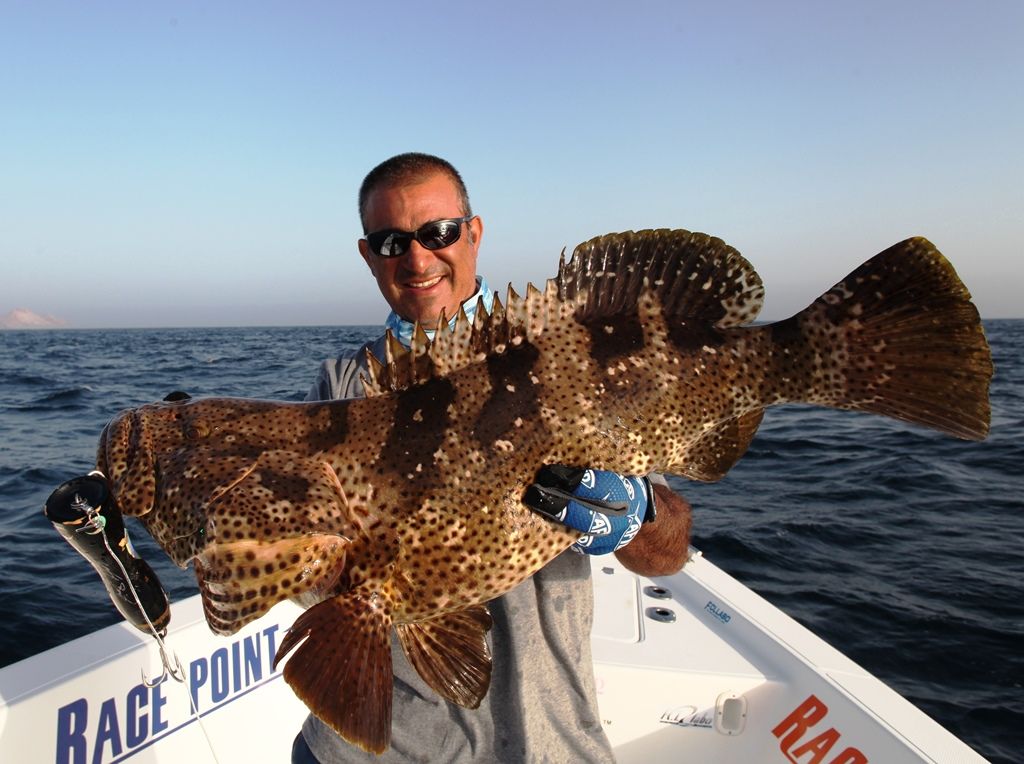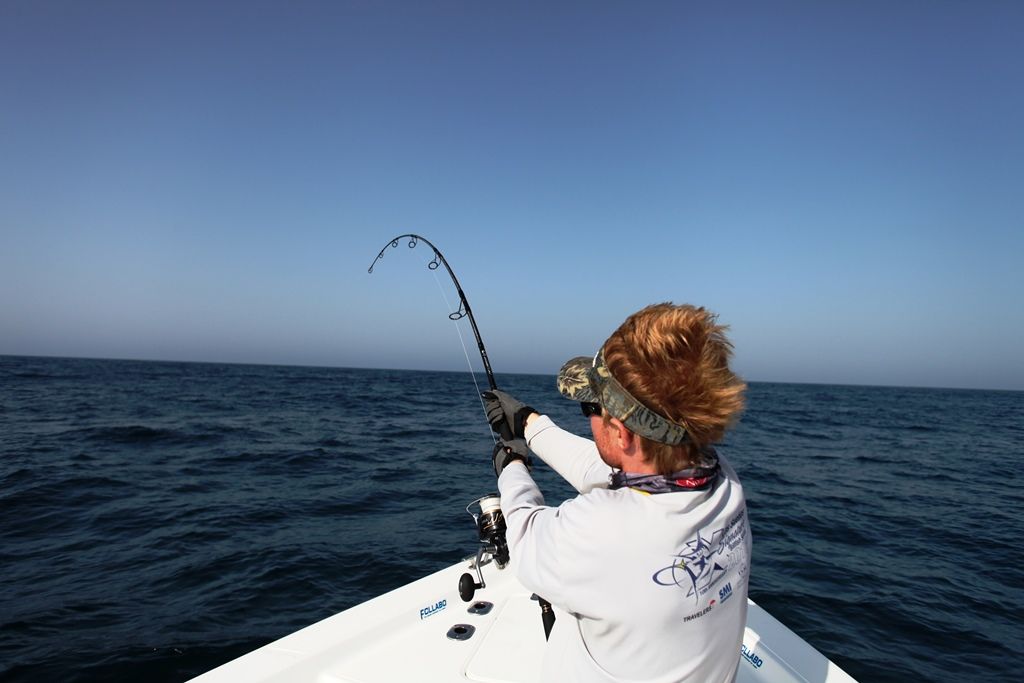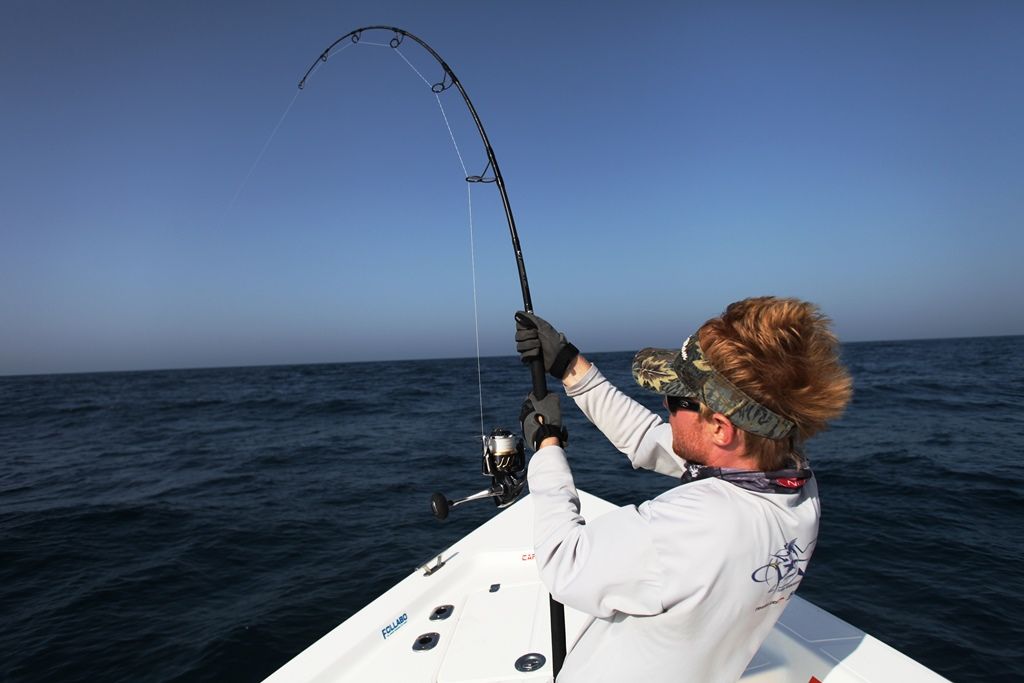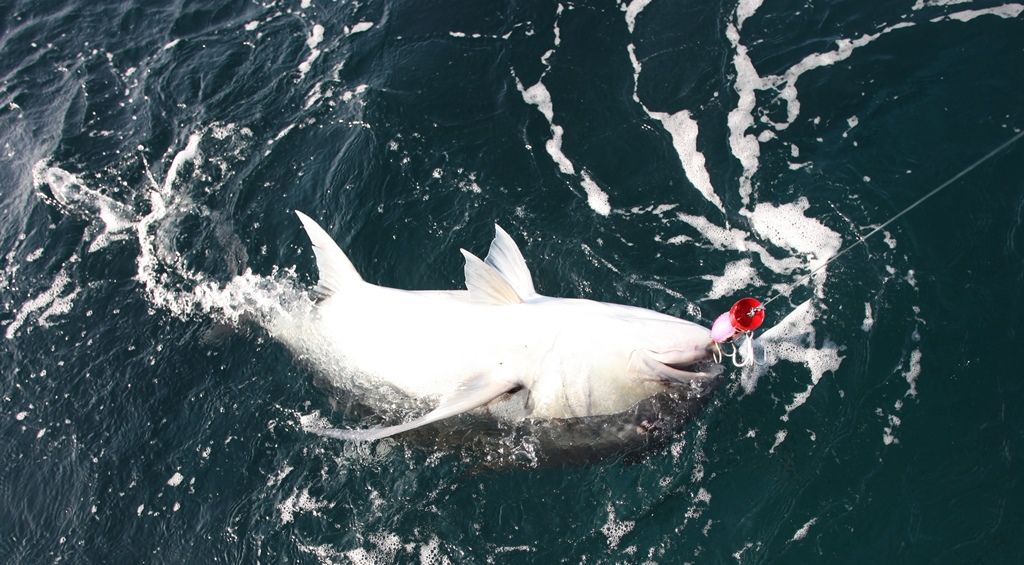 With Captain Saud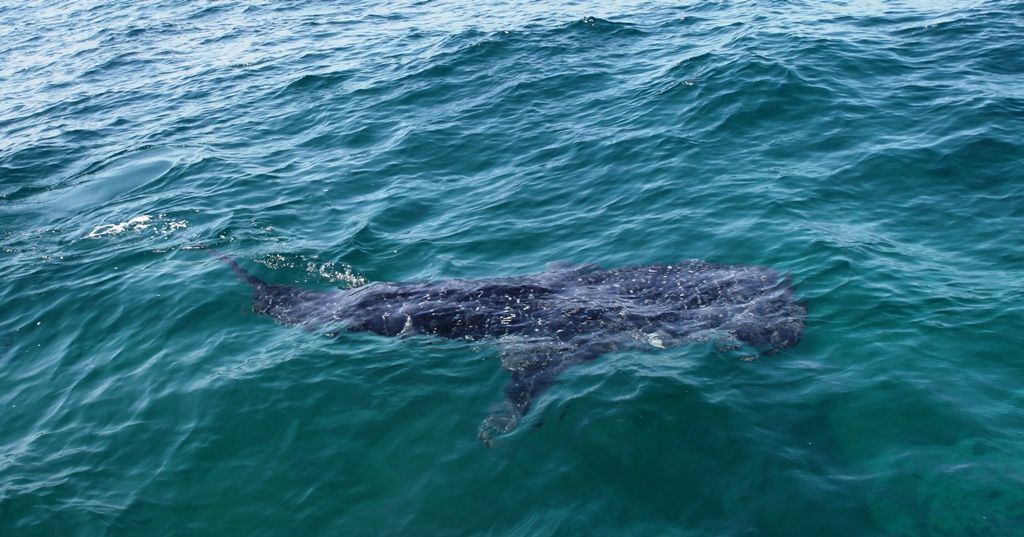 Whale Shark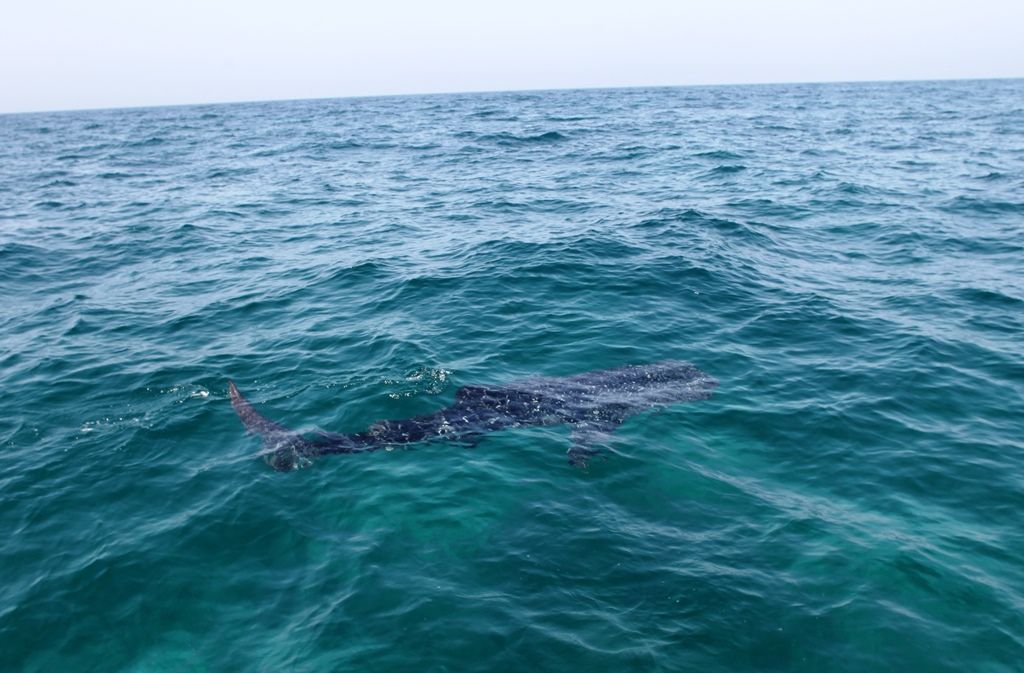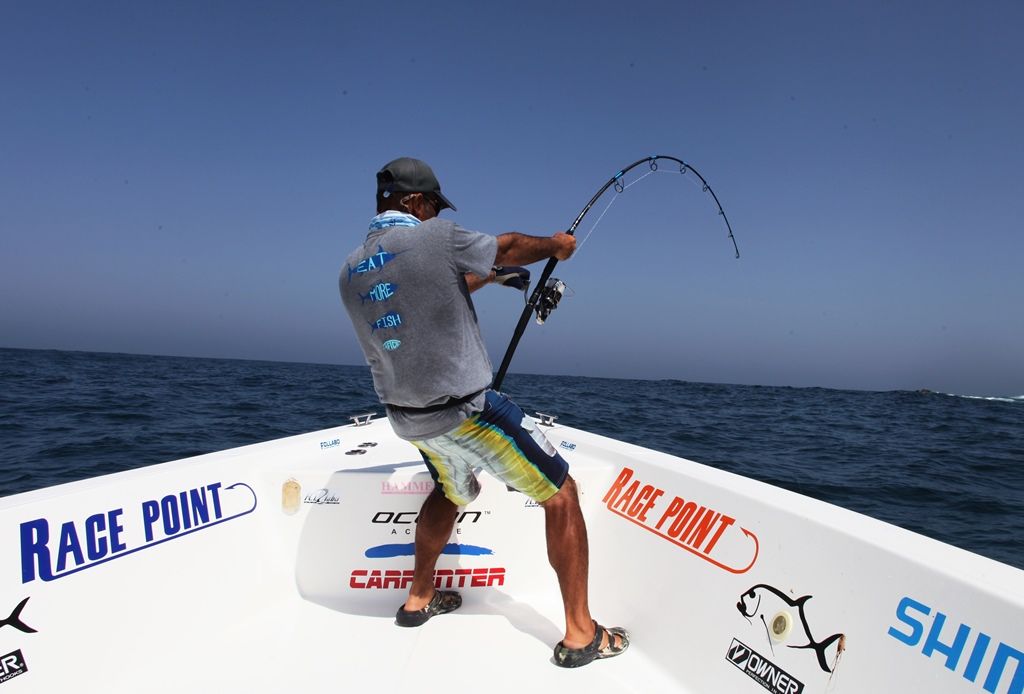 Race Point 250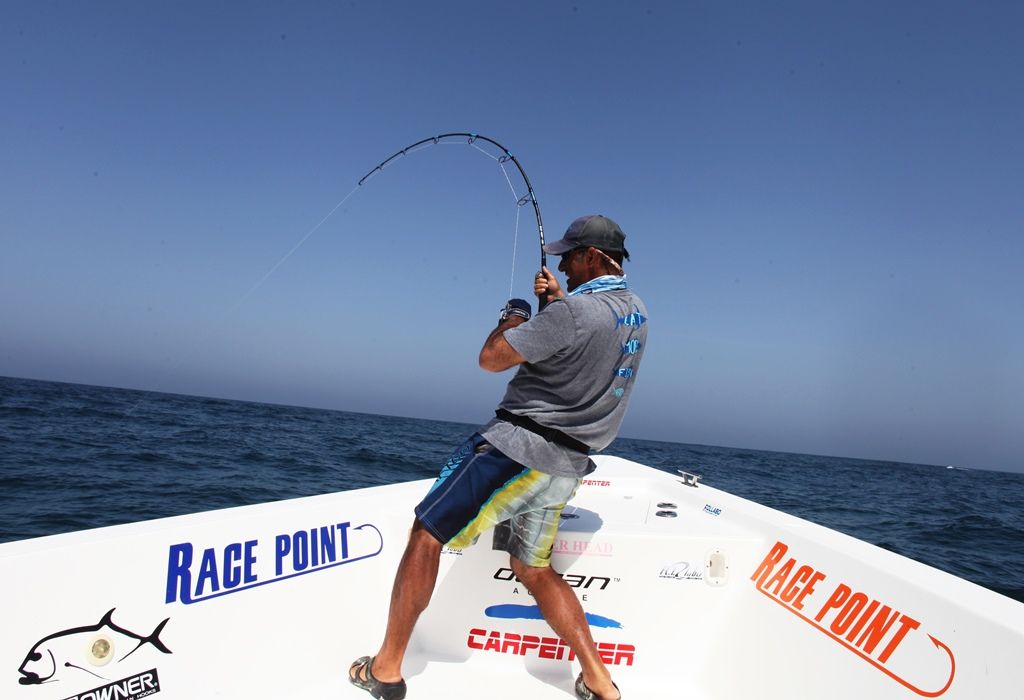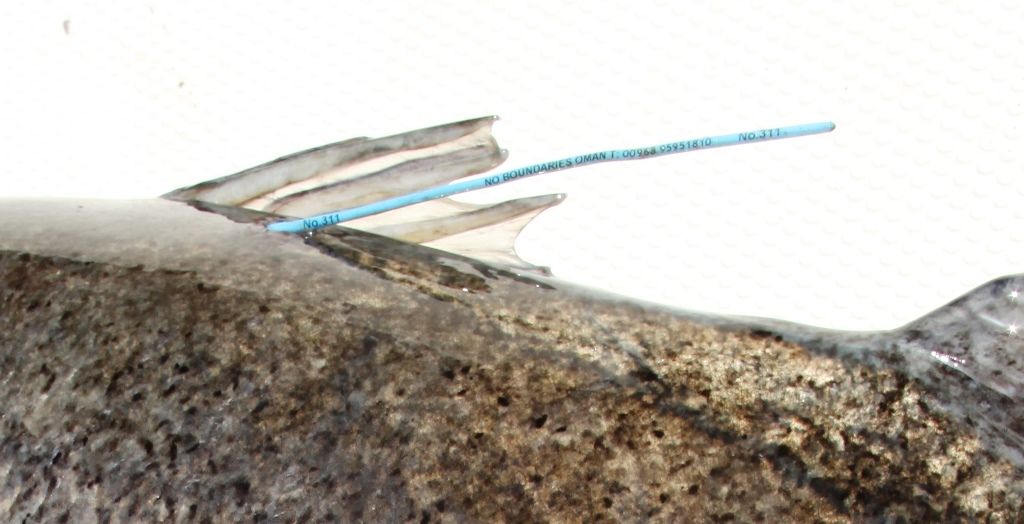 My first tagged fish ever caught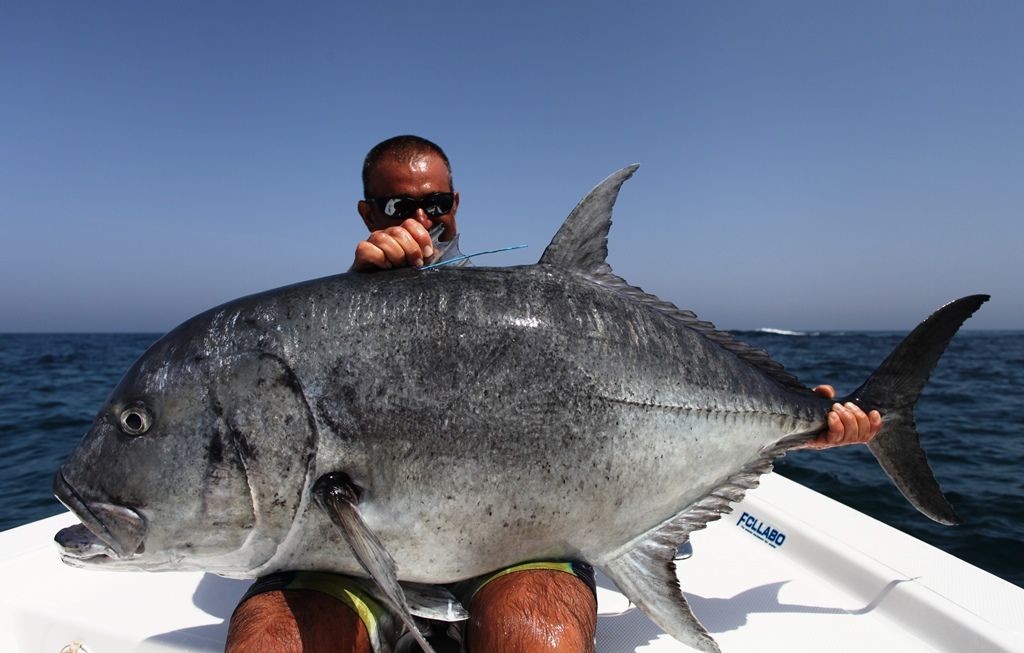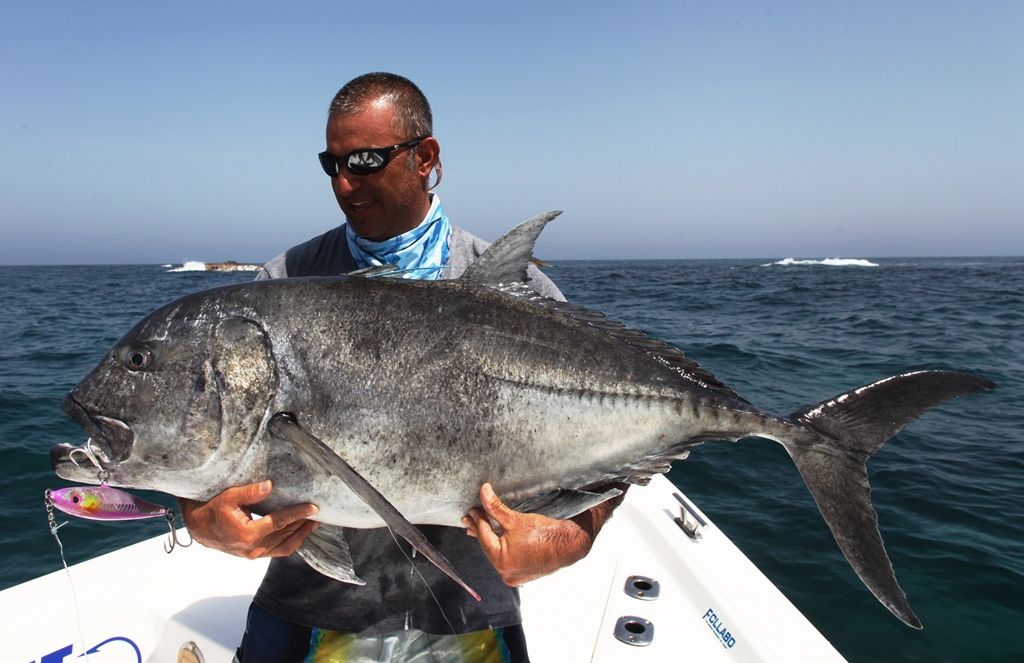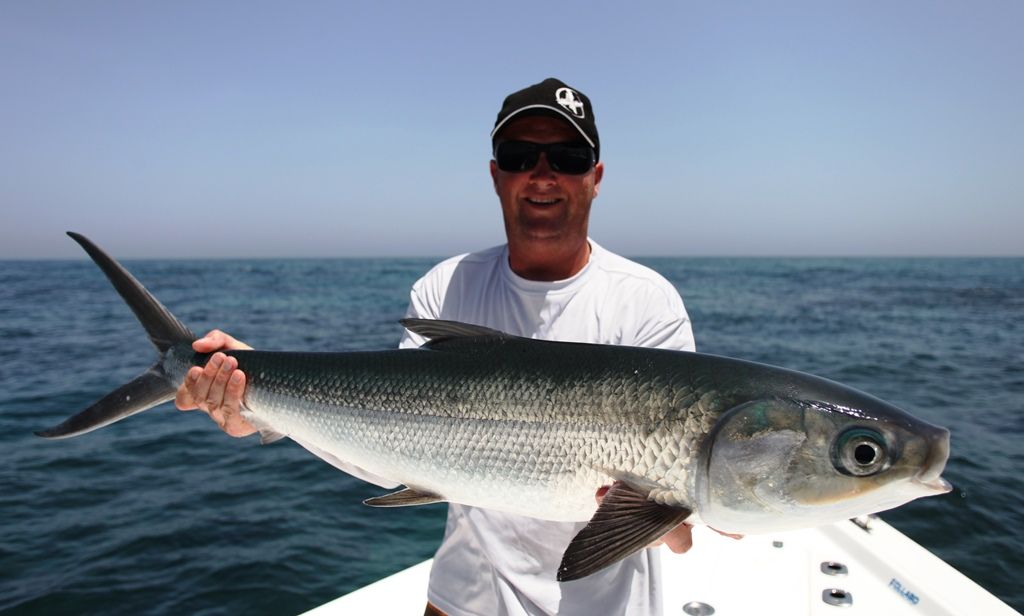 We couldn't resist not to harass the Milkfish, what a power!!!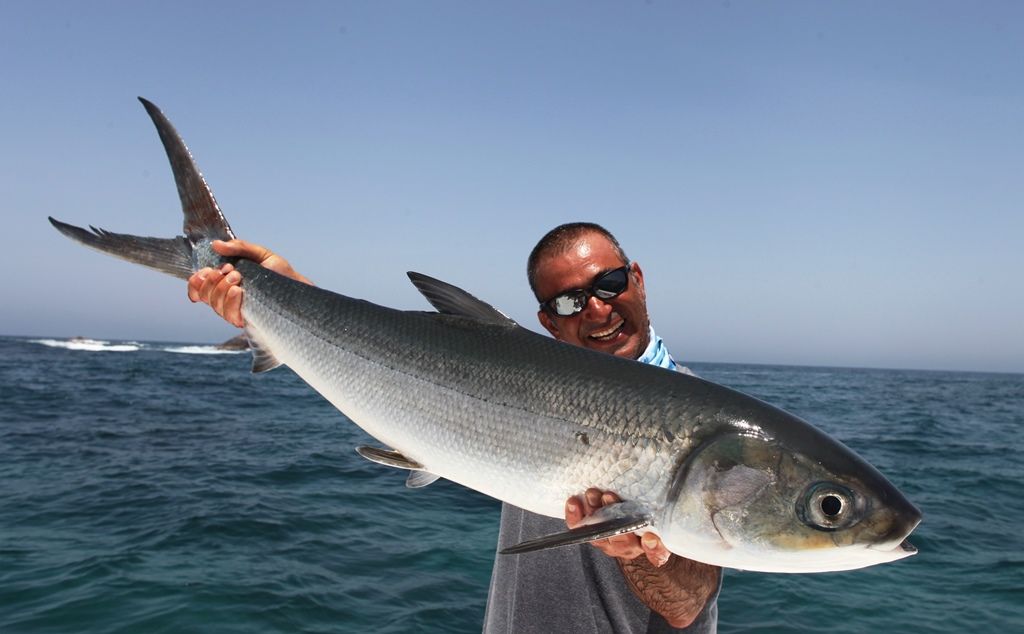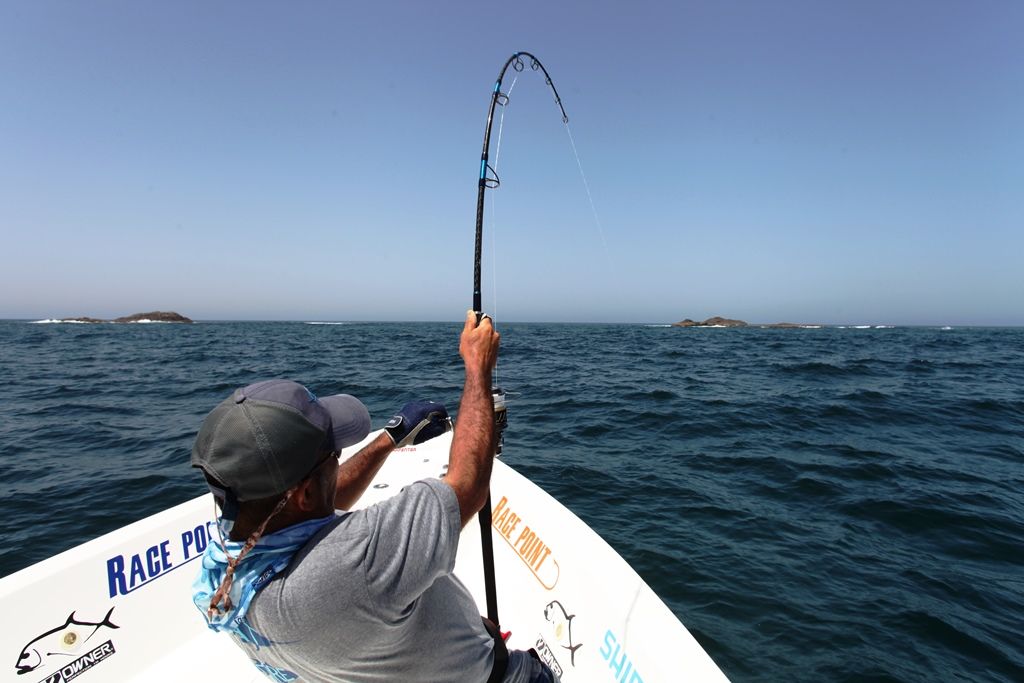 Race Point 250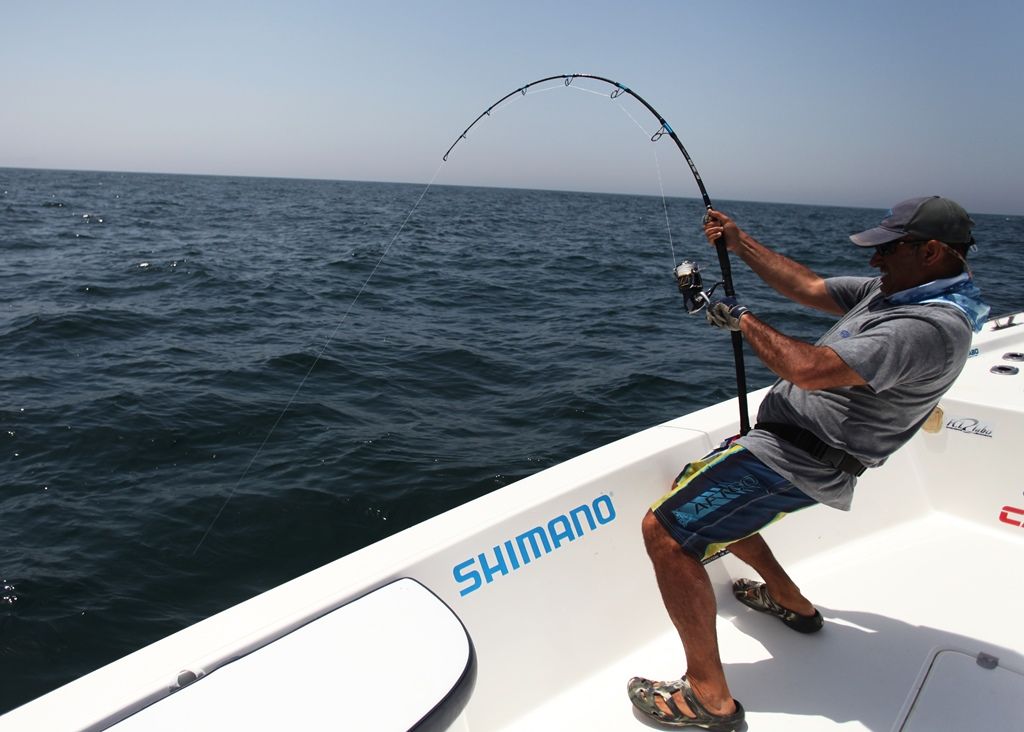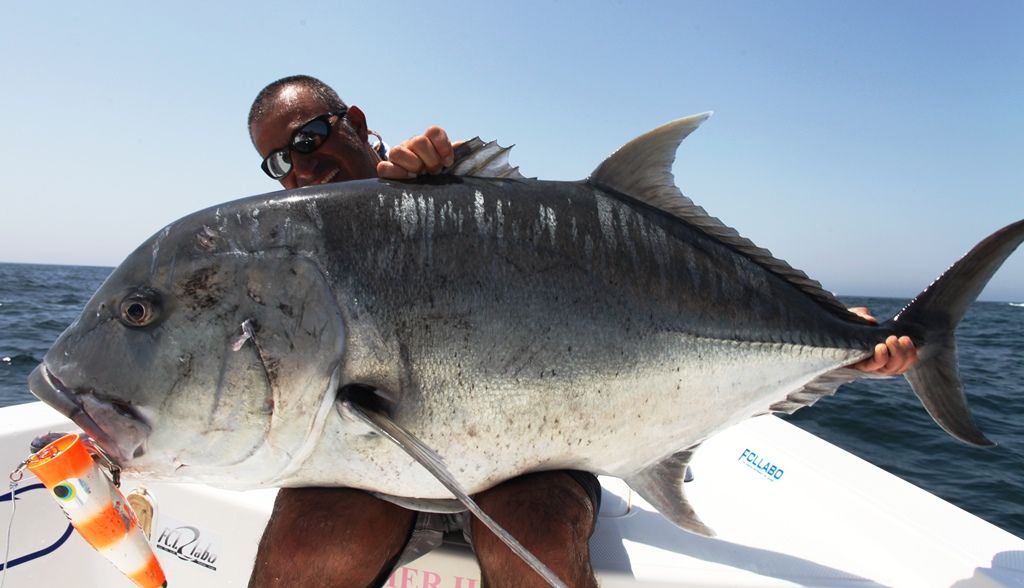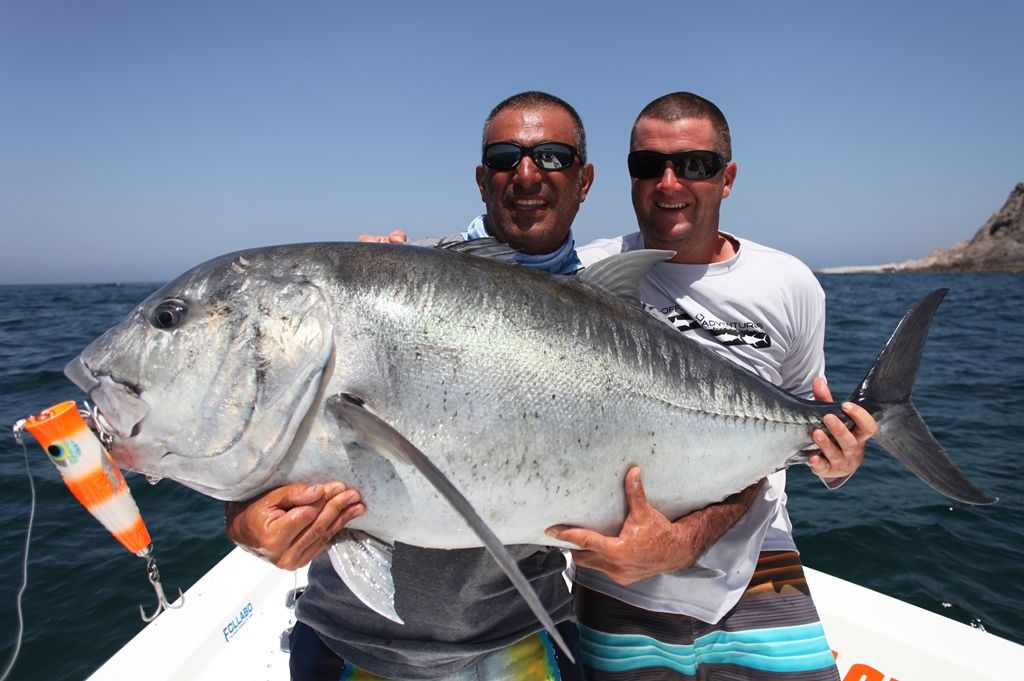 With Captain Tony Orton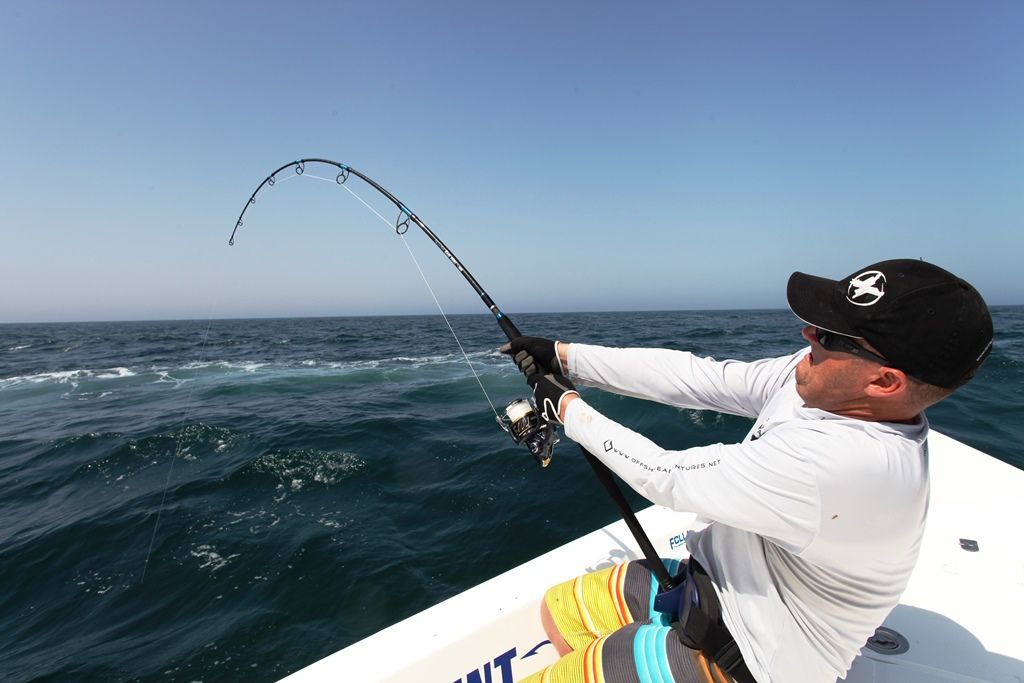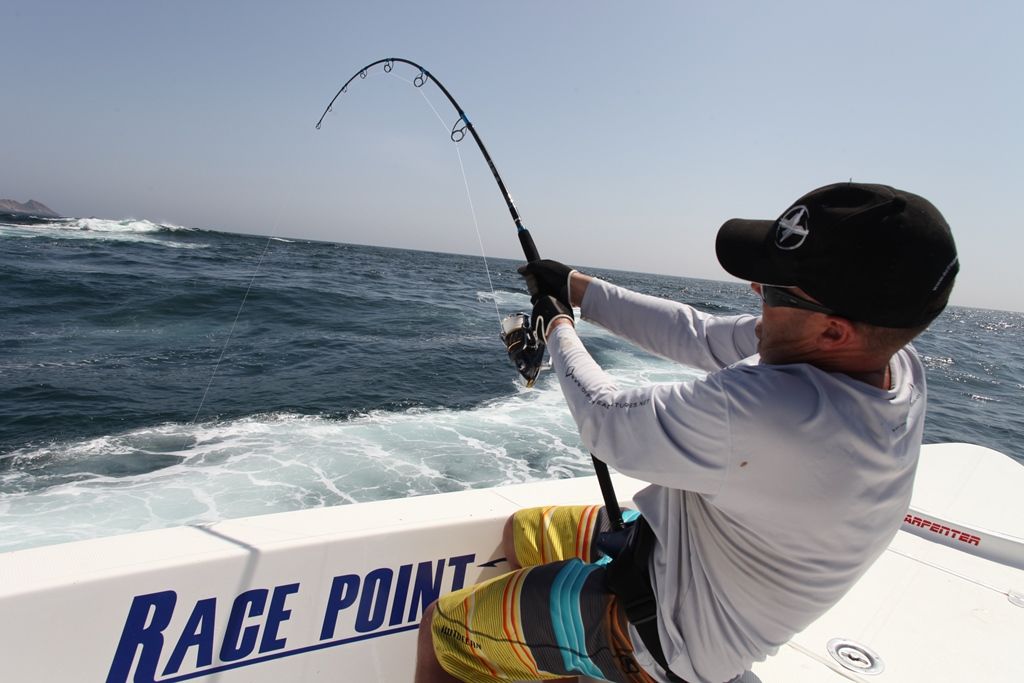 Race Point 200 and a stud of a GT!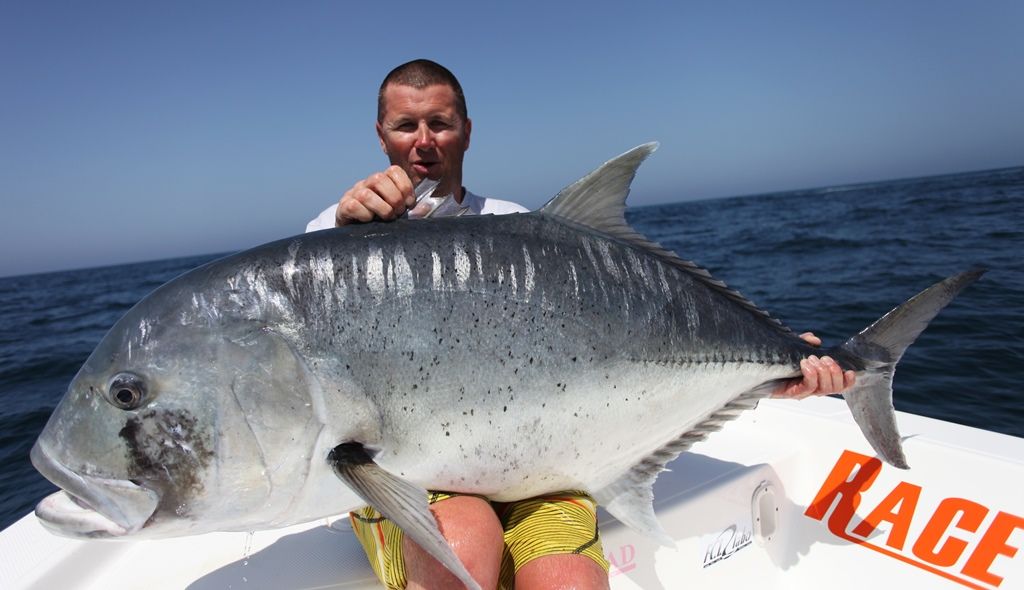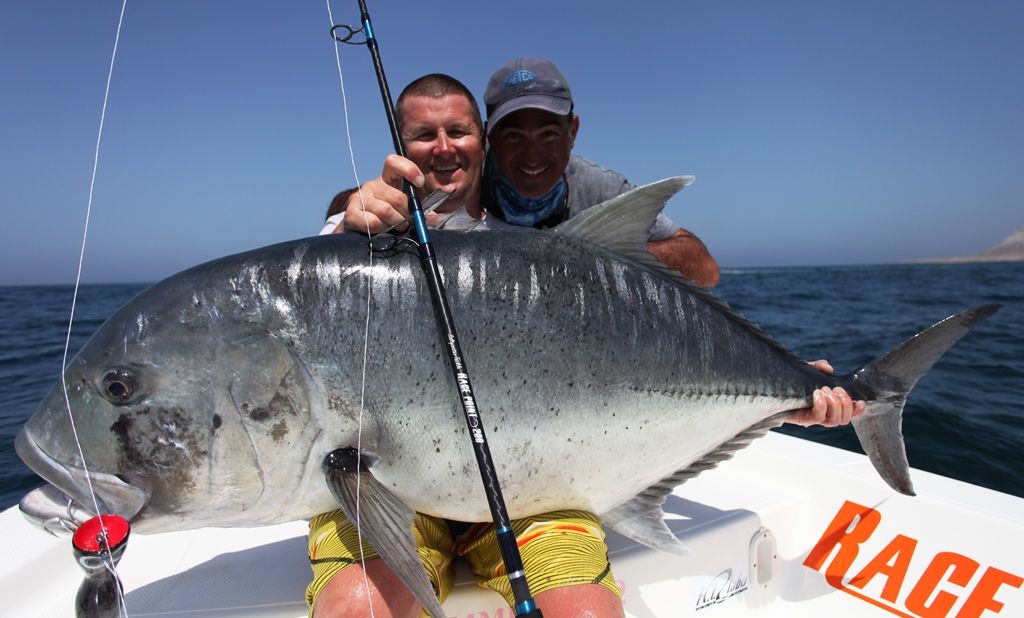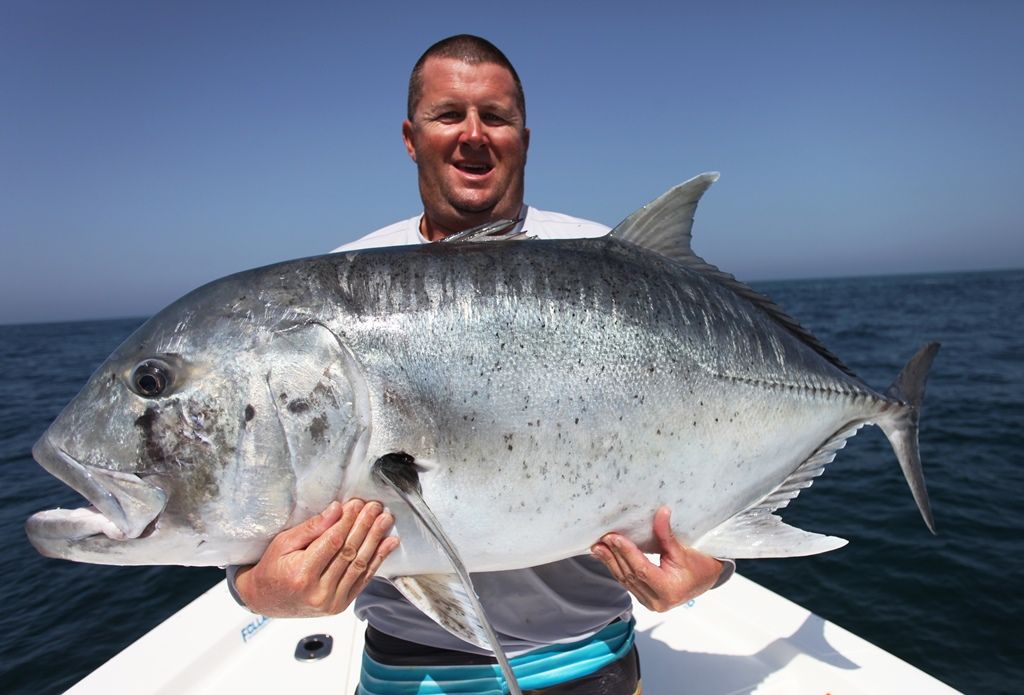 Weather about to change with wave crushing on the reef