May 22, 2003
1,003
1,059
Name

Halibut Howie
Boat

1987 Cabo 216/F150 "Have Not Blown-up Yet!"
Finally the F&G moved the rockcod fishing area further west with the establishment of legal fishing within the 100 fathom line. We decided to go to the southernly most 100 F WP out of San Diego Bay and see what's there. The conditions were ominous as we departed the bay, strong wind, steep wind chop and swells from opposing angles. But doable in my Cabo and off we went at 15-17 mph. We get there and look around for dropoffs and areas I think fish might hangout. After an hour managed only a few small fish but the winds and seas were building from the west. I blew the weather report AGAIN. Nice in the bay but bad outside.
At 1030 I finally find the fish. I spot-locked over them at 465'. The seas were getting worse so we left them biting to fish this spot on another day. I love fishing Mondays cuz the trashman comes Tuesday thus do not have to freeze the guts until the next trash day. 19 assorted rockfish for 3. 3 lbs the biggest. Could not have fished safely without the trolling motor in "spot lock" keeping the bow towards the wind, swell and whitecaps. Controlled at the helm. Plus even in a 20 mph wind your line was also almost straight up with very little scope.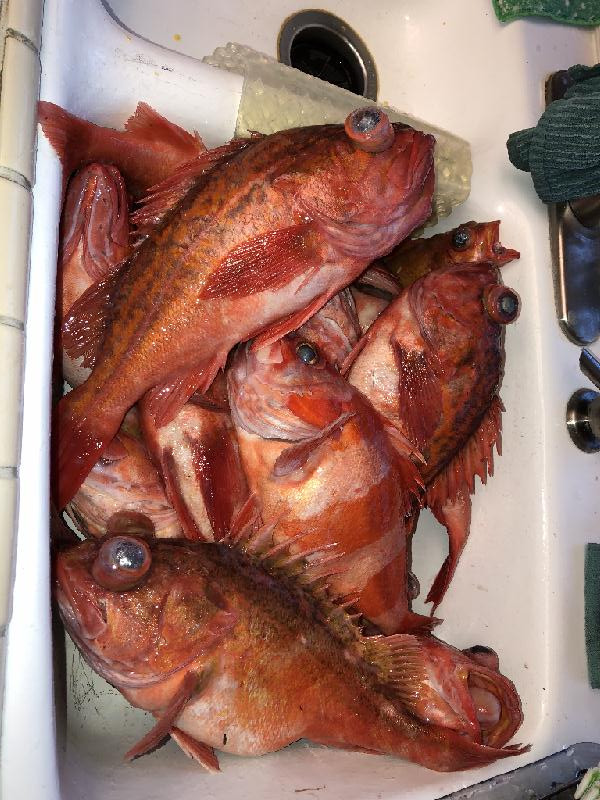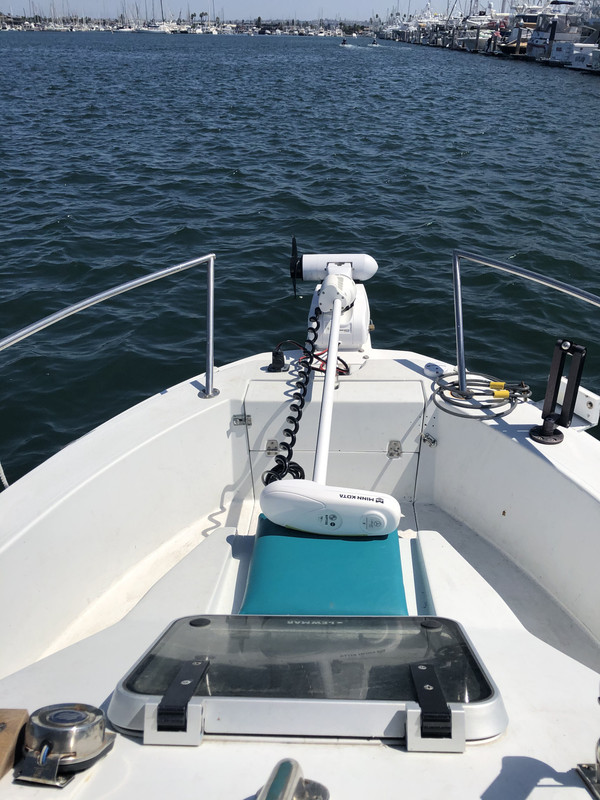 Last edited: