May 22, 2003
996
969
Name

Halibut Howie
Boat

1987 Cabo 216/F150 "Have Not Blown-up Yet!"
First good looking day outside in awhile so me and my wife Donna decided to get some fish for a family fish fry today. All kinds of life about 7 miles out from SD Bay. Birds and dauphin along the way to the south nine mile bank. Winds picked up from the east causing 2-4' wind chop with a 4 plus swell from the NW. Had to keep your feet under you at all times.
Any way managed 15 fish taking turns winding in a 12 oz diamond jig, attached squid lite with a whole squid from the abyss. A fast wind-drift even with a sock is why used only a jig to extend the drift. Most fish and all reds were caught somewhere along the 400-650' drop-off. The reds fought sporadically on the way up especially the biggest red. A few larger than the one Donna just wound up by herself. We used a 2-speed Penn Int'l 16s. Easy cranking but a very slow retrieve. Good eating today. Cold, deep water rockfish from the Coronado Canyon is hard to beat.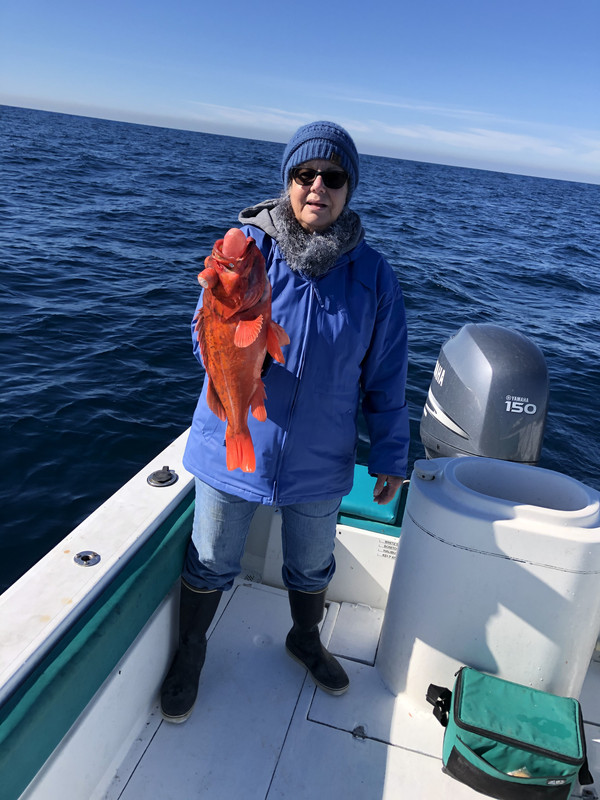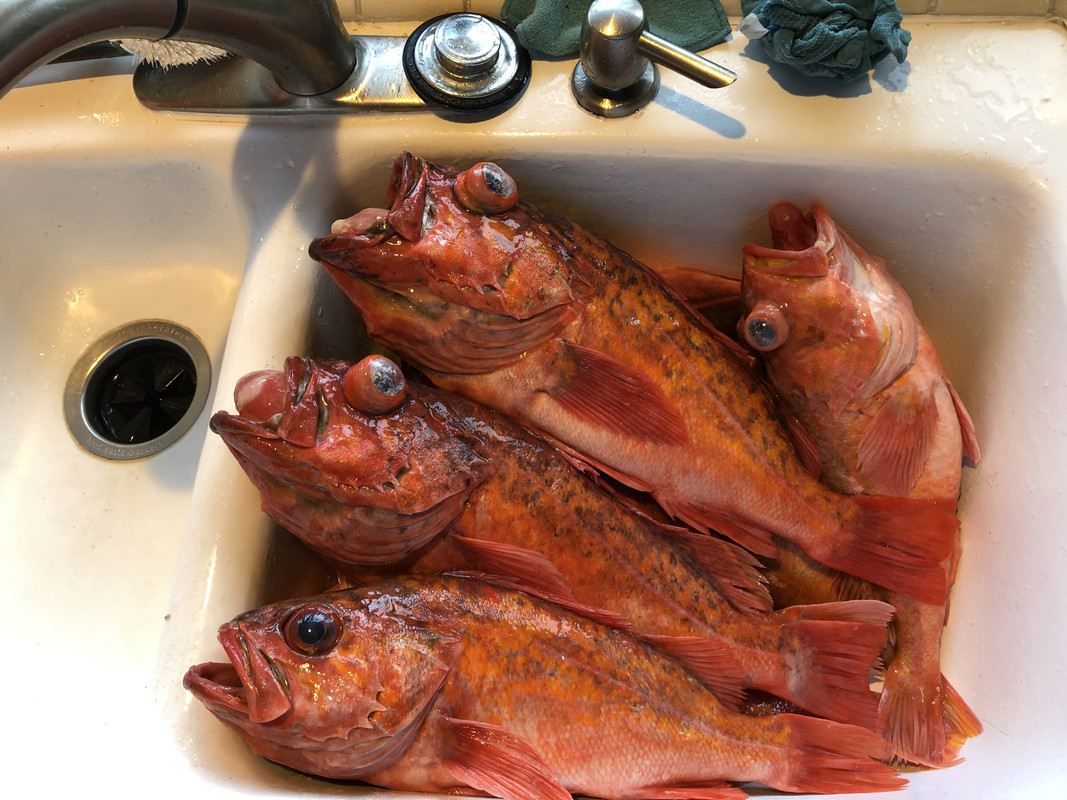 Last edited: