Apr 29, 2004
70,222
329
83
50
Name

j
Boat

VS
30 reds and 18 legal lobsters that is.
Headed out with Vince and Brian over the weekend. Last chance for me to lobster before the season closes. On the water by 230p.
First job was to load up on some fish. Once again Vince didn't disappoint and and put us on a WO red bite. Nice fish in the 2-4lb range. Dropper loop with squid. I fished a 9" BH with a 12oz leadhead on my rig and one dropper loop. Hopping to find a ling. One solid hook-up that came off after 10-15 cranks.
30 of these eaters.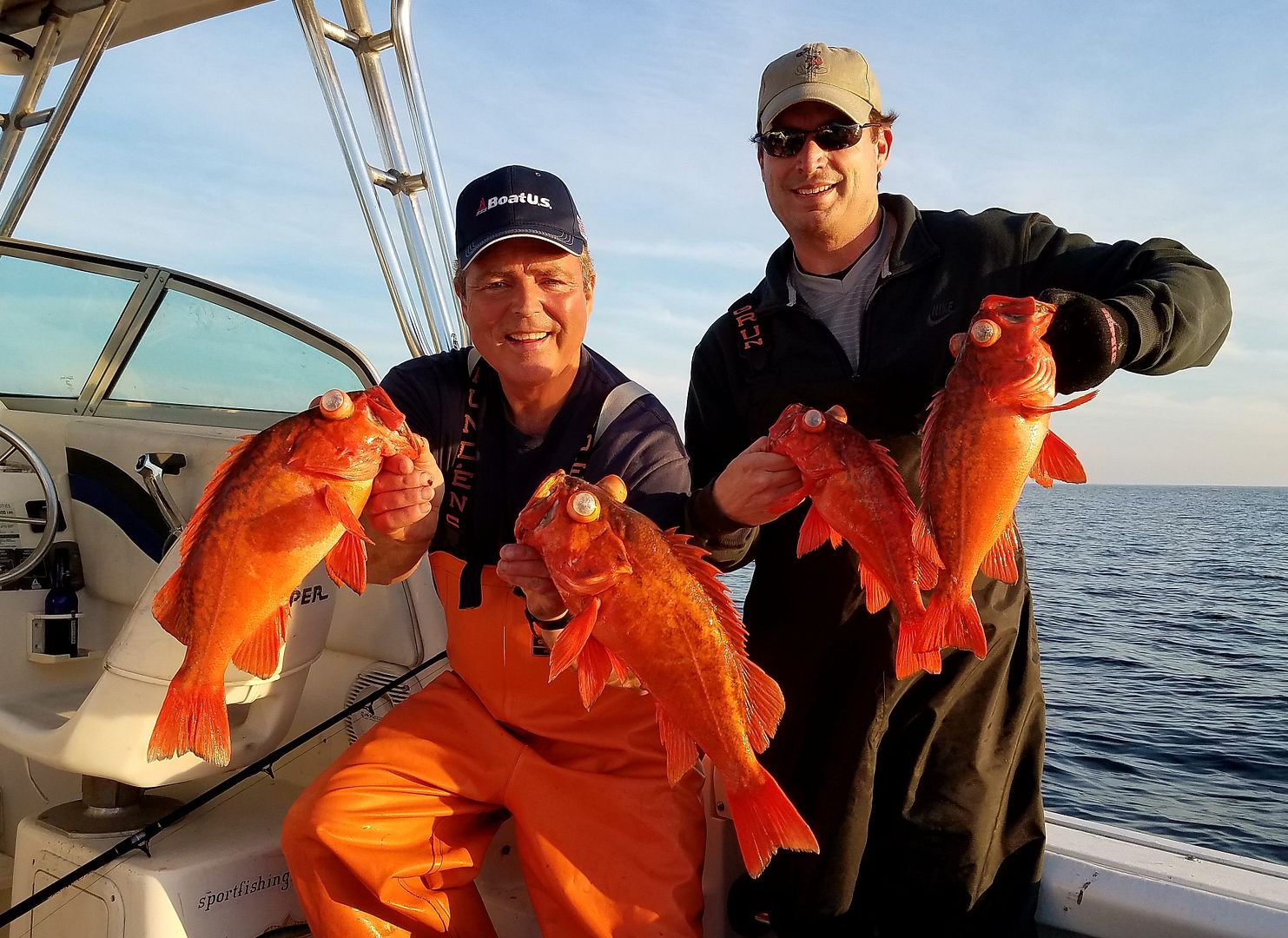 Kook with a kombo.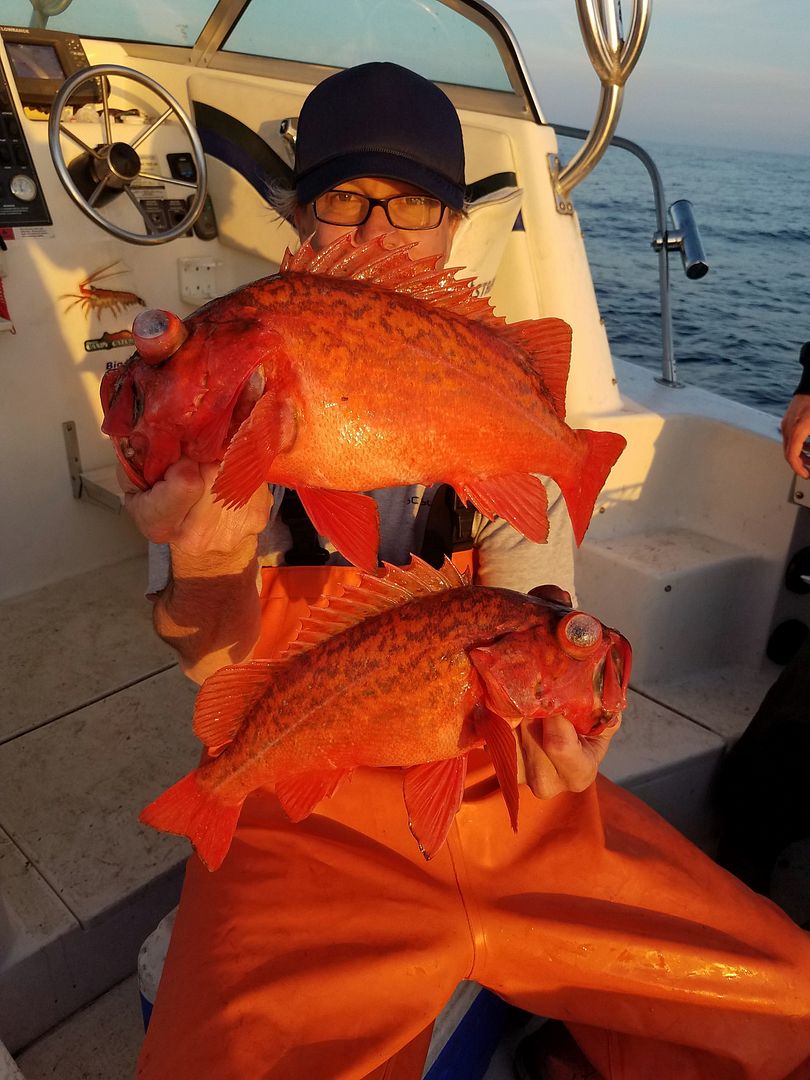 After we got our quick limit we baited the nets and headed in to fish bass. Pretty good pick on calicocks and sandovals. I fished the iron and Vince fished the Caivo Kroc.
Nets in the water by 625p. First pull at 725p.
Round 1 - 10 legals, 15-20 shorts
Round 2 - 6 legals, 7-8 shorts
Round 3 - O legals, seals destroyed most of our bait cages. 5-6 shorts.
Round 2 - 2 legals, 3-4 shorts.
Excellent way to end the season. Would have limits for 3 after 3 rounds if the nets didn't get picked by the dogs.
Evan and Ruby with 6 lobsters.
Thanks again Vince!!! Great way to end the season. Not the best season on record for us in SMB but, not bad either.
j