Apr 29, 2004
70,222
329
83
50
Name

j
Boat

VS
Lots of great fishing, surf and boat. No time for lots of reports. Here's one:
Went out with Vince for a quick morning trip on his 15ft Duro Boat, The Red Drum.
Plan was to throw plastics for bass and bounce ball for halibut.
The bass definitely wanted to play in very nice conditions. No halibut for us. We still managed a good number of sand and calicock bass. Stopped counting at 20 bass. No big fish but, some fun tuggers.
Vince with a typical morning Beverly Hills Plastic Botox Bass: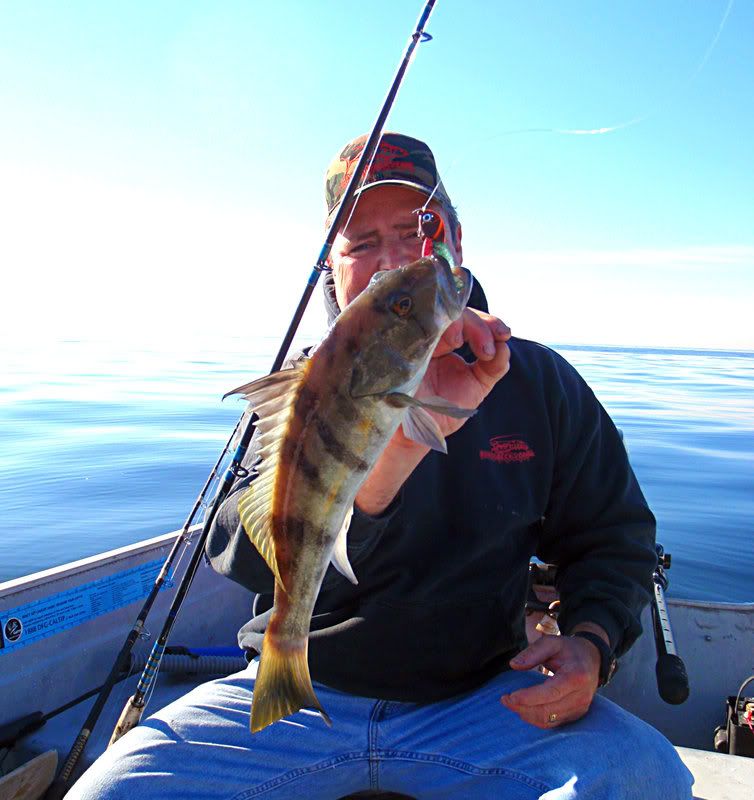 Since the bass were biting I decided to mix it up and fish the iron. Tady 45 surface iron.
First cast...calicock.
Followed by this anemic sandoval:
Vince said, "Iron please". Mr. Checks complied.
Beautiful morning. Thanks for the fun trip Vinnie. TLP can't wait to pull on some fish!
j