I Should Upgrade My Account
Mar 18, 2012
1,724
1,862
Name

Harbison
Boat Name

Florida Fisherman
Serious about Speckled Trout fishing
I was born the day the United States declared war on Japan. Before Davis Causeway was re-named Courtney Campbell Causeway I was already 'Serious about Speckled Trout fishing:
The endless miles of grass flats were home to huge schools of Speckled Trout.
With my first boat it was the Tampa Middle Grounds.
The 'Grounds' were located a couple of miles from the St. Pete side of the Gandy Bridge:
Once again, the Trout fishing was outstanding.
During the early sixties I was working on a degree in Psychology from the University of Tampa: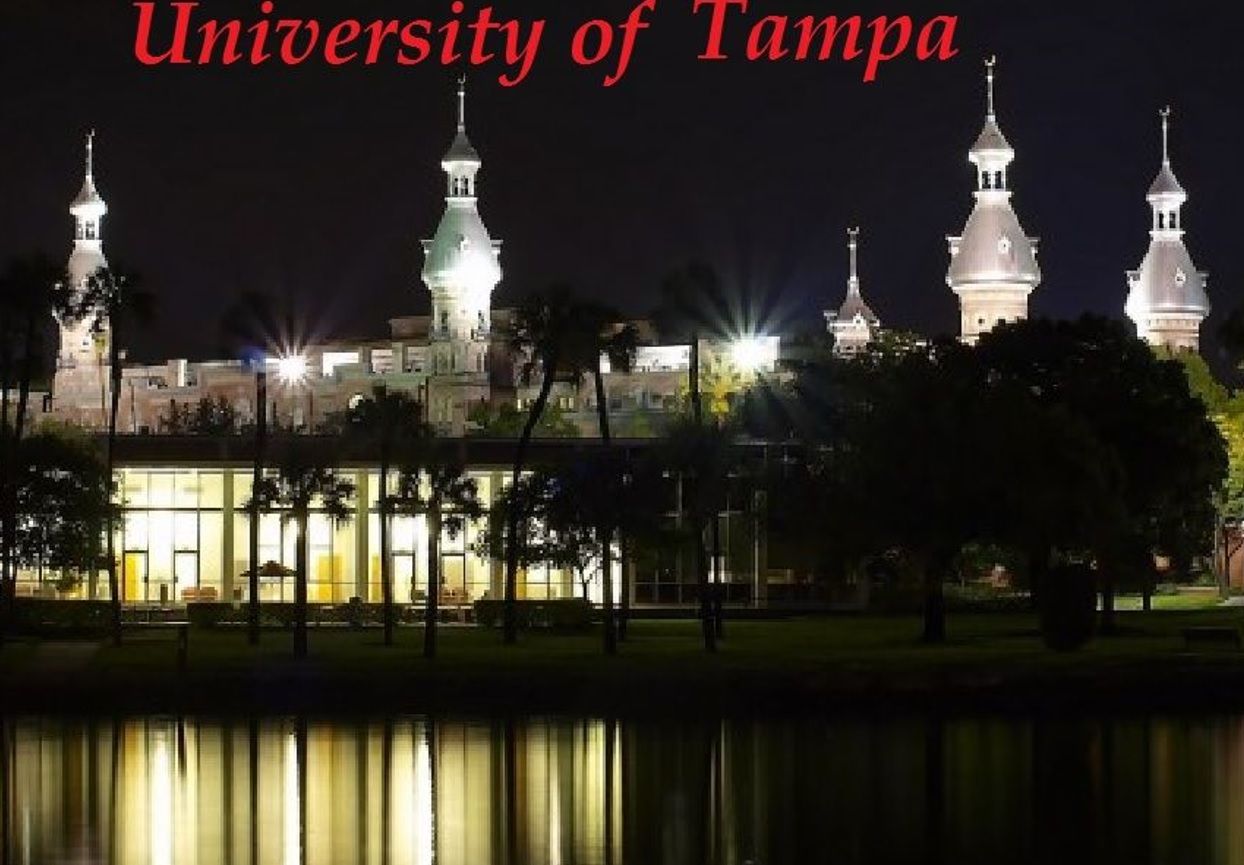 My intention was to attend graduate school after earning my BA. At that level education became very expensive. Back then recreational anglers could sell their catch. Speckled trout was in demand and brought a good price. I began the hunt to find a place where I could catch enough Trout to help pay for my education.
That place was at the mouth of Bunces Pass:
To say the Trout were thick and hungry would be an understatement.
A wife and three daughters ended my graduate school aspirations as well as my boat. Family came first.
But I did not give up Trout fishing. The miles of Courtney Campbell endless grass flats were no more.
The grass flats of Dunedin reminded me of the olden days at Davis Causeway. The early morning trout fishing was very good:

Given the opportunity I would hitch a ride with a friend who owned a boat.
A few hundred yards from my Dunedin Causeway stomping grounds was the bridge going onto Honeymoon Island.
Late evening & night fishing near the bride was fantastic. The Trout were big and ever so hungry: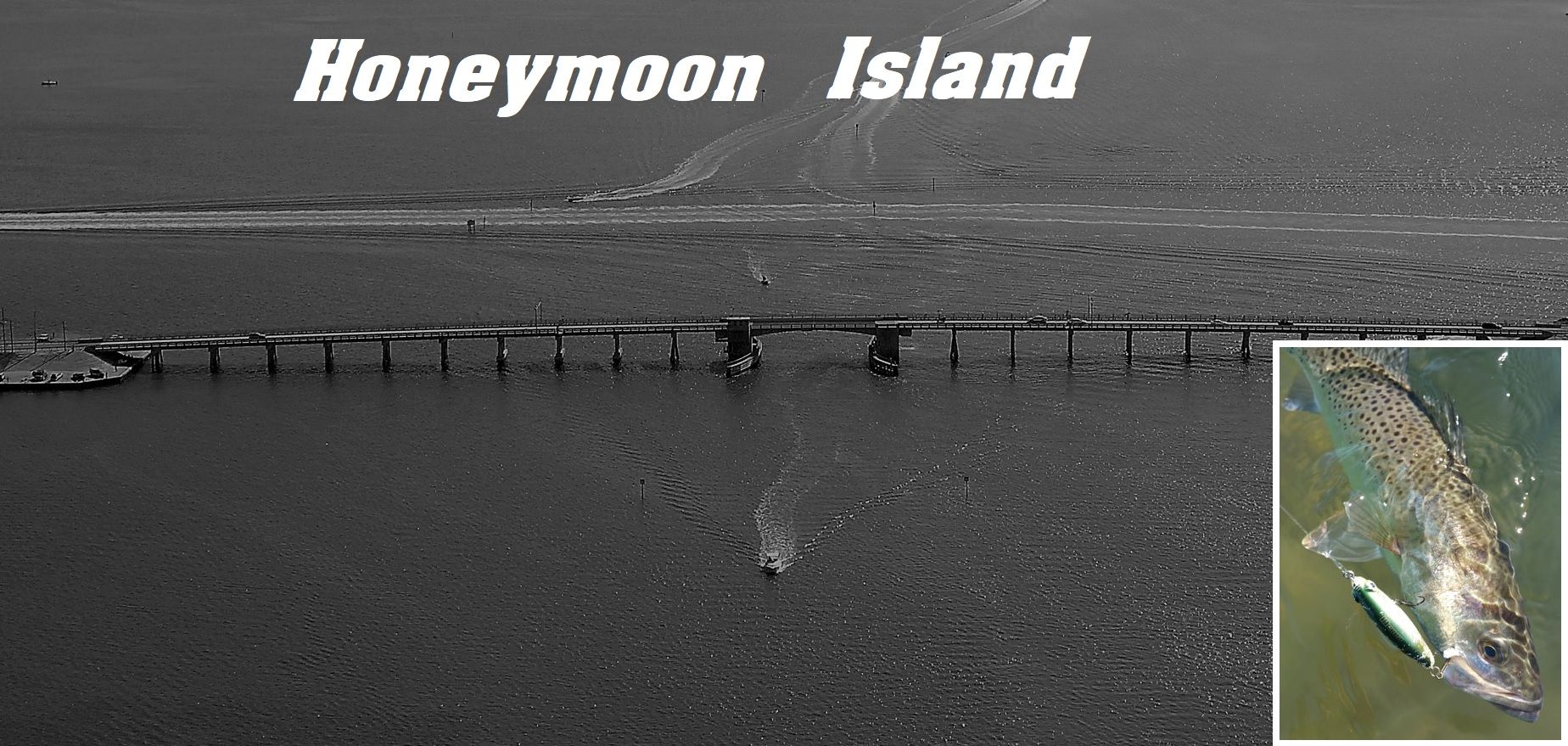 We in Central Florida take our Speckled Trout fishing very serious, but we are not the only ones.
No one is more serious than the people of the PENSACOLA SPECKLED TROUT CLUB.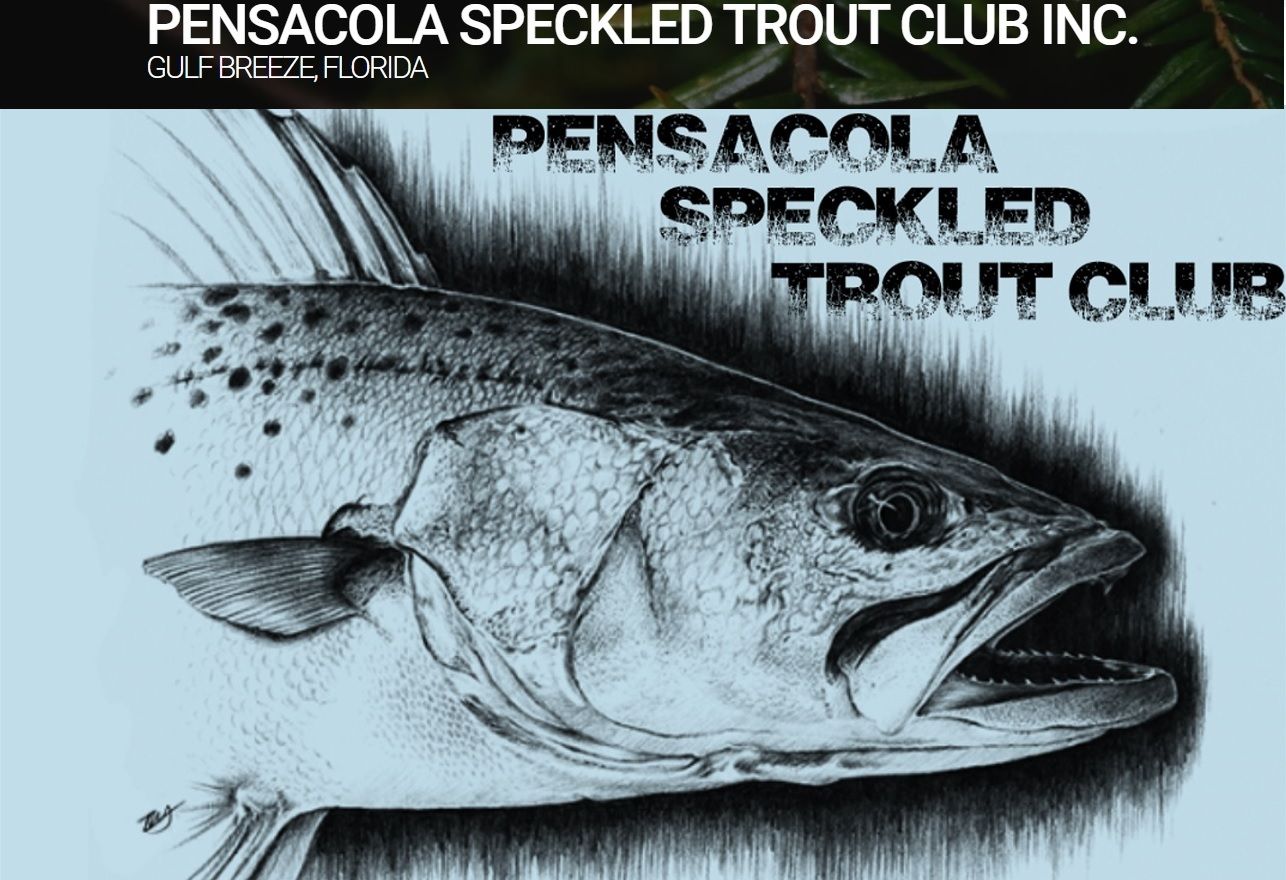 With 10 Tournaments per year the CLUB is dedicated not only to trout fishing, but also to fellowship. There are eleven club meetings every year. A fantastic meal is provided with a menu covering a wide array of culinary delights.
The PENSACOLA SPECKLED TROUT CLUB subscribes to the proposition that "what is good for the Speckled Trout is good for the fisherman. We believe that it is appreciating our fishery resource, respecting fellow anglers, and giving serious thought to tomorrow that will perpetuate our fishery for generations to come."
The PENSACOLA SPECKLED TROUT CLUB is a credit to not only the dedicated anglers of Pensacola, but to everyone who fishes.
Another credit to fishing as well as hunting is Woods'nWater Magazine. For 44 years WnW has been bringing into our homes the real Florida. In the February, 2022, issue we learn that 'The cooler weather is bringing the trout bite!'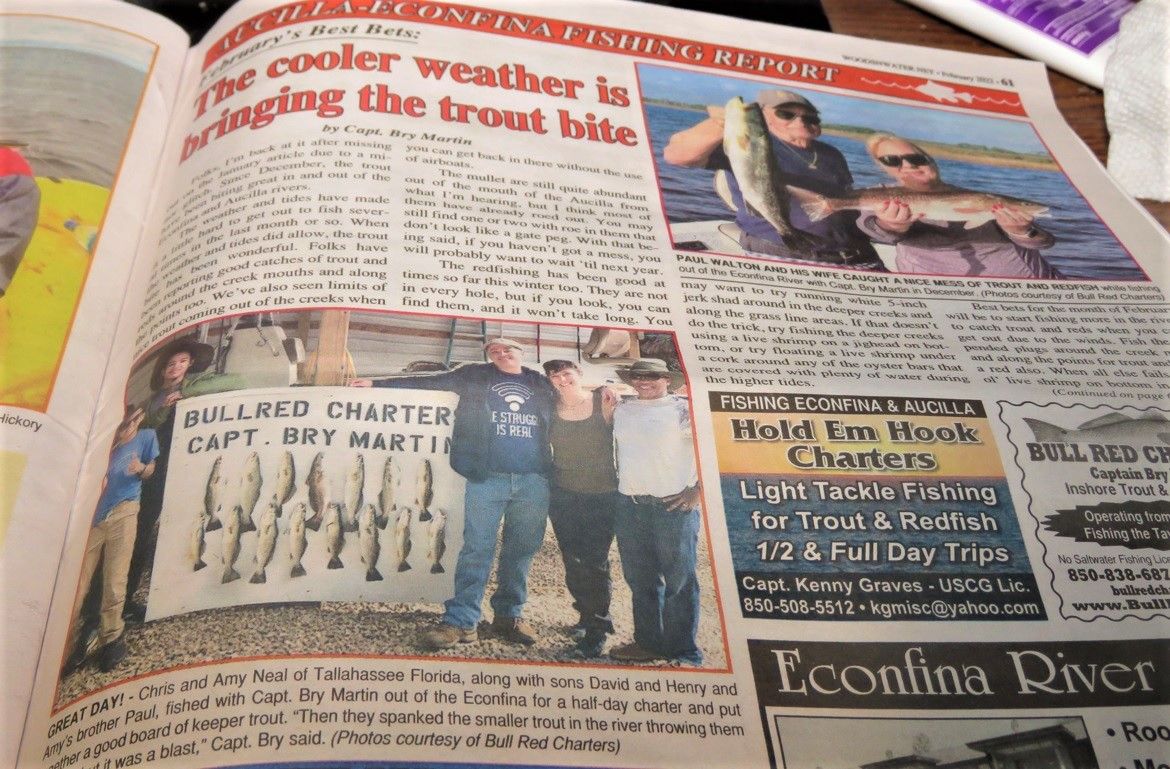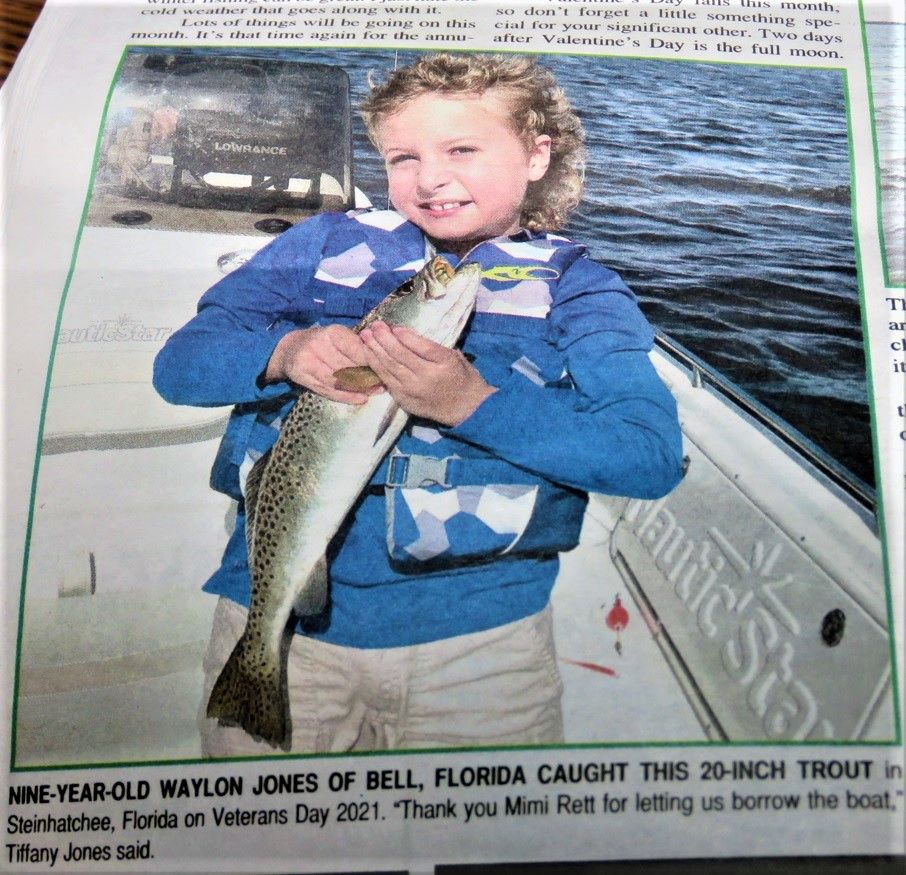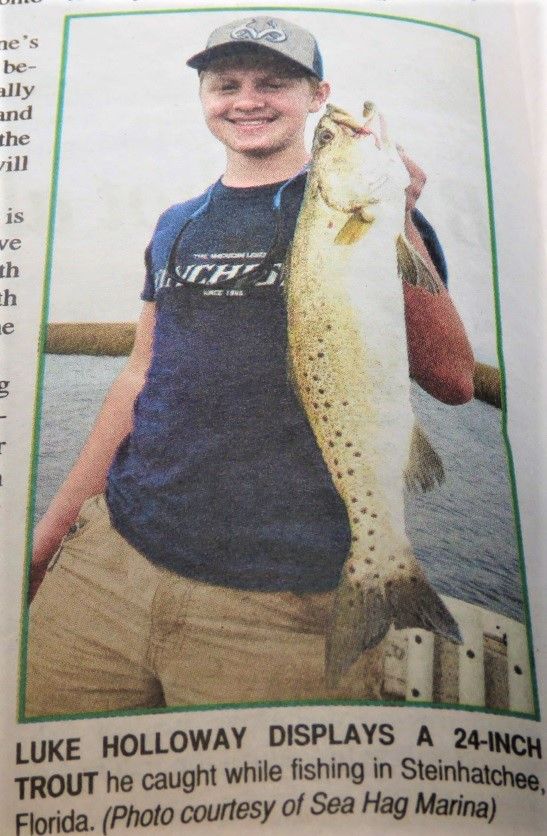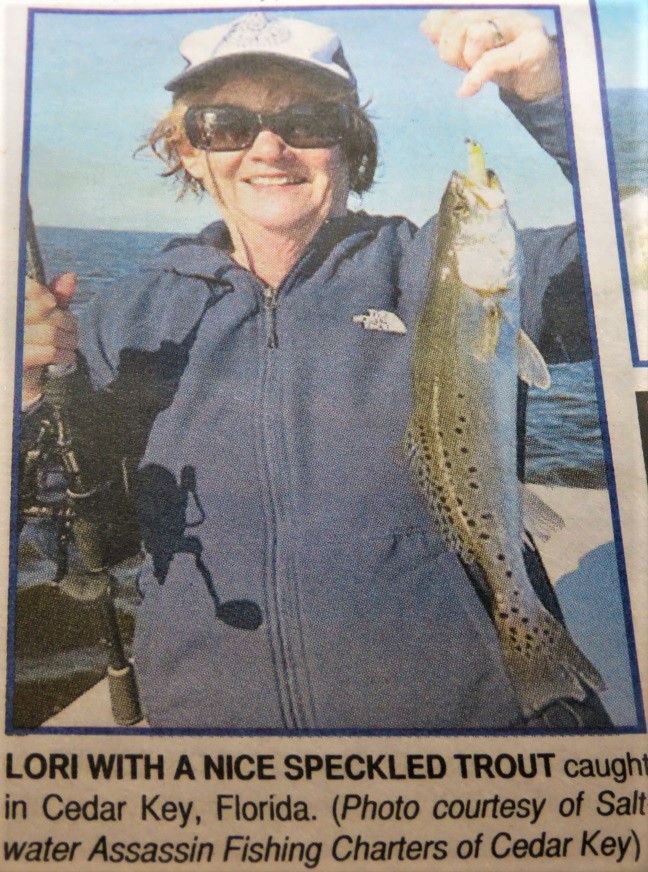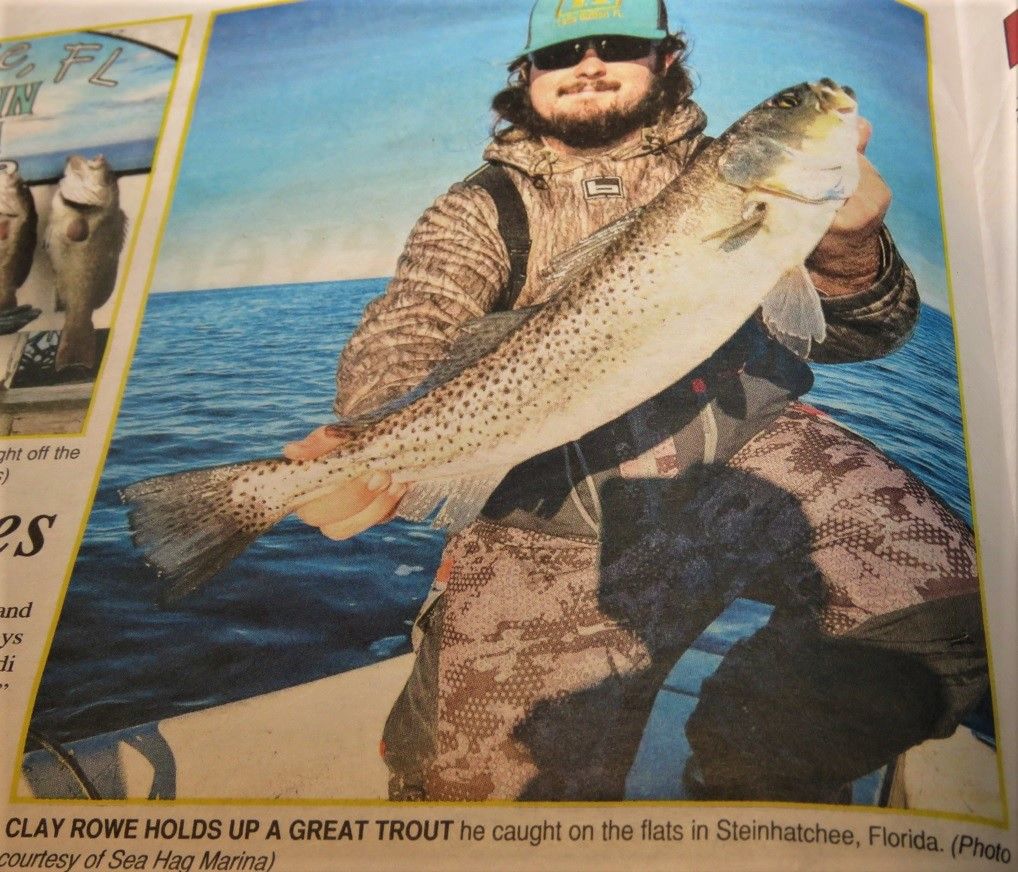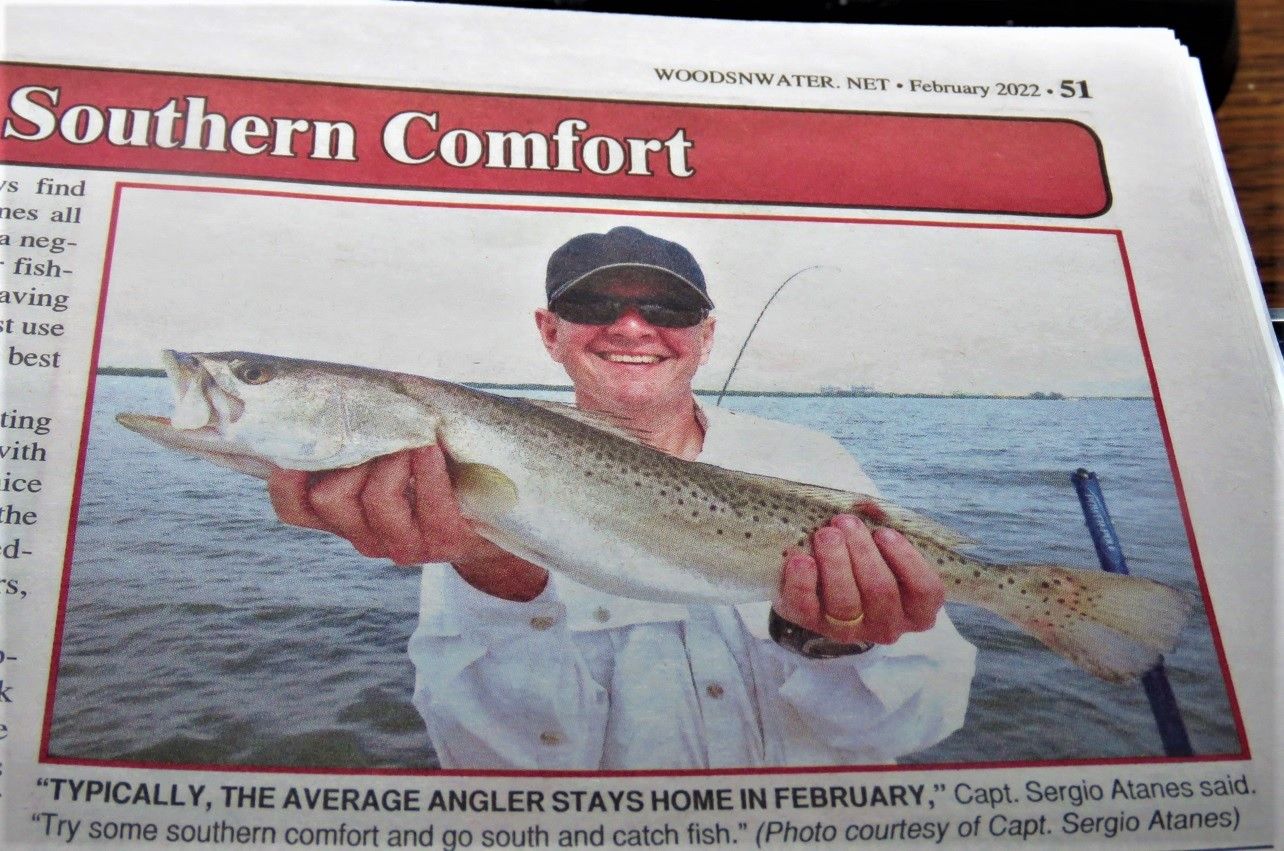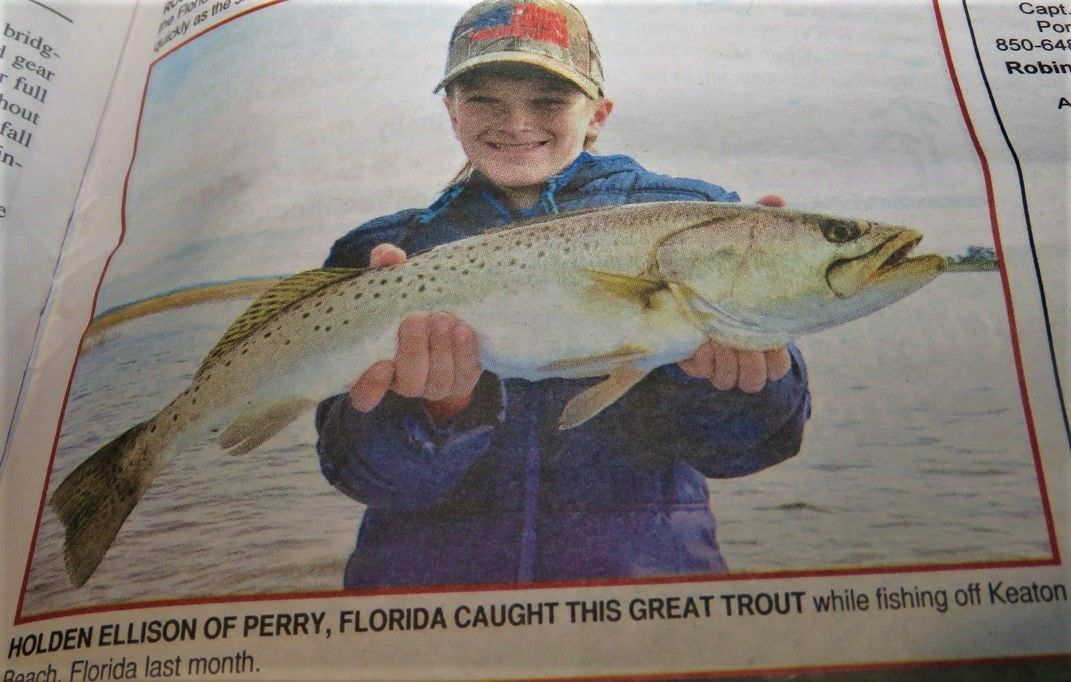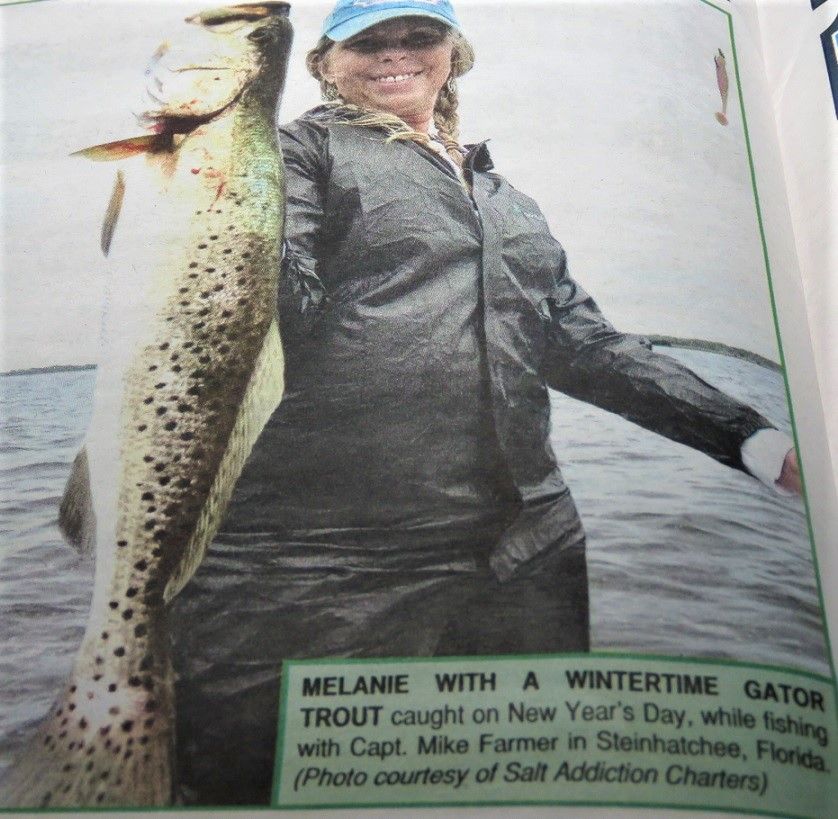 Woods'nWater also showcases the real Florida hunter.
Check out, in the February issue, 'Hunting and fishing bring people together.'
(I wrote the article)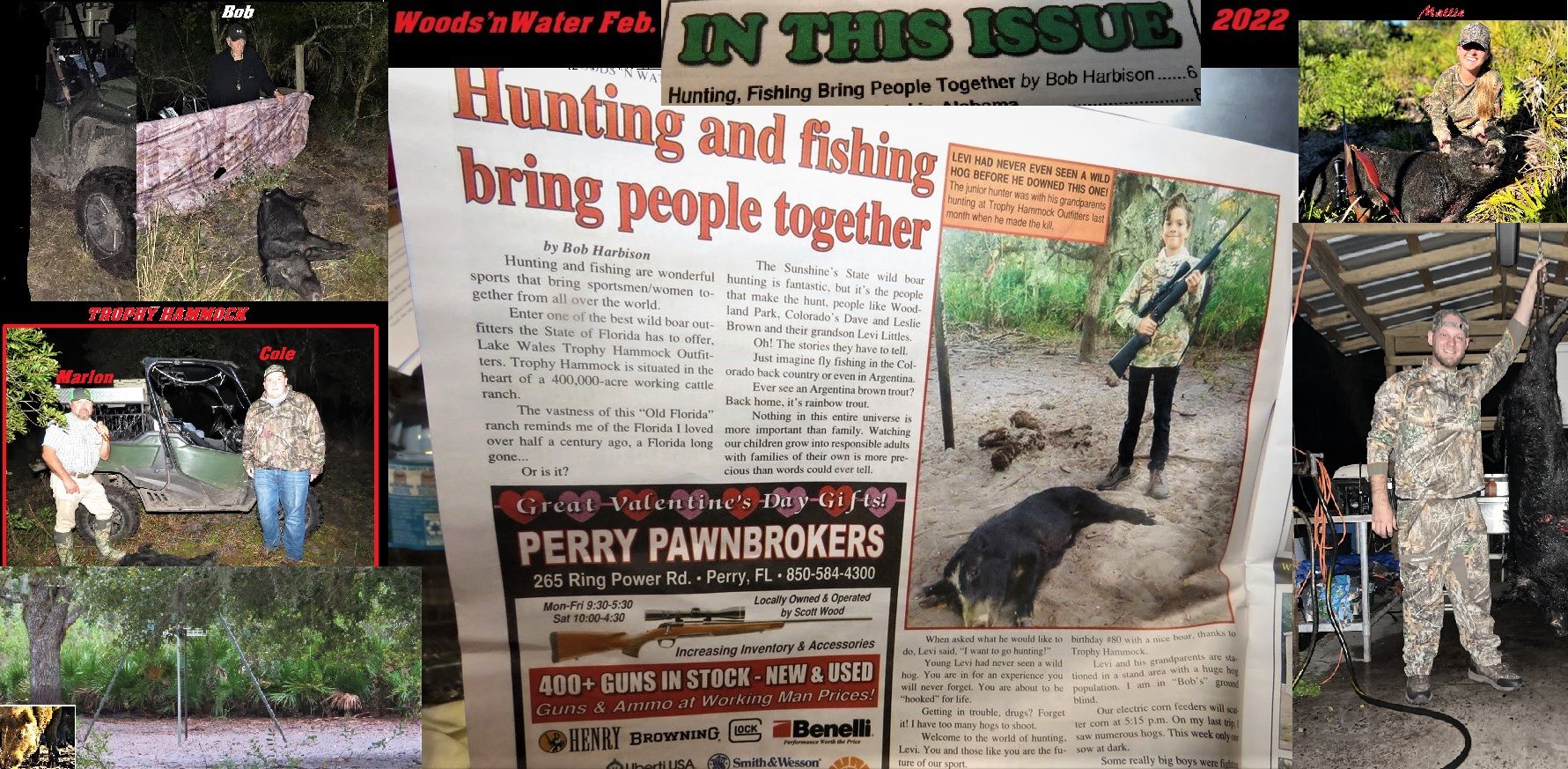 Young Levi had never seen a wild boat.
He can never say that again. OH! That's me and my boar in the upper left corner. We are both proud.
We in Central Florida take our Speckled Trout fishing very serious, but we are not the only ones.