Apr 29, 2004
20,222
330
51
Name

j
Boat

VS
Yes, it's me. Been a long time but, there are many people I miss from BD so I wanted to give a brief update. Between work, two kids, my site, life etc. I haven't been able to spend any time over here.
Just wanted to share a quick picture from Mother's Day. Since I'm not one for "social media", I wanted to post this picture of Jessica, Evan and Ruby here. Lots of old friends via BD so here is the latest update.
I just turned 45. Evan is now almost 2 1/2 years old and we just added our daughter Ruby a month ago. (no more)
Starting to get Evan out with Vince. First fish was a calicock. Not bad.
Anyway, hope all else is well on BD.
Quick side note on the picture from Mother's Day, we are not making Evan wear reflective vests as a safety precaution. The little nut is nuts about digging. Who ever posted that Twenty Trucks video sent him over the edge for heavy machinery. I plan my drives with Evan so we pass construction sites. even on the way to the beach. No joke. He also goes crazy when he sees anyone wearing an orange or yellow vest. Even the people at grocery stores collecting shopping carts.
Last weekend I built him a sandbox in the backyard and we bought him a vest. He calls himself Operator Dave after some guy at Trader Joes and says things like, "I have work to do Daddy". People with kids know you can't make this stuff up. hahhahaha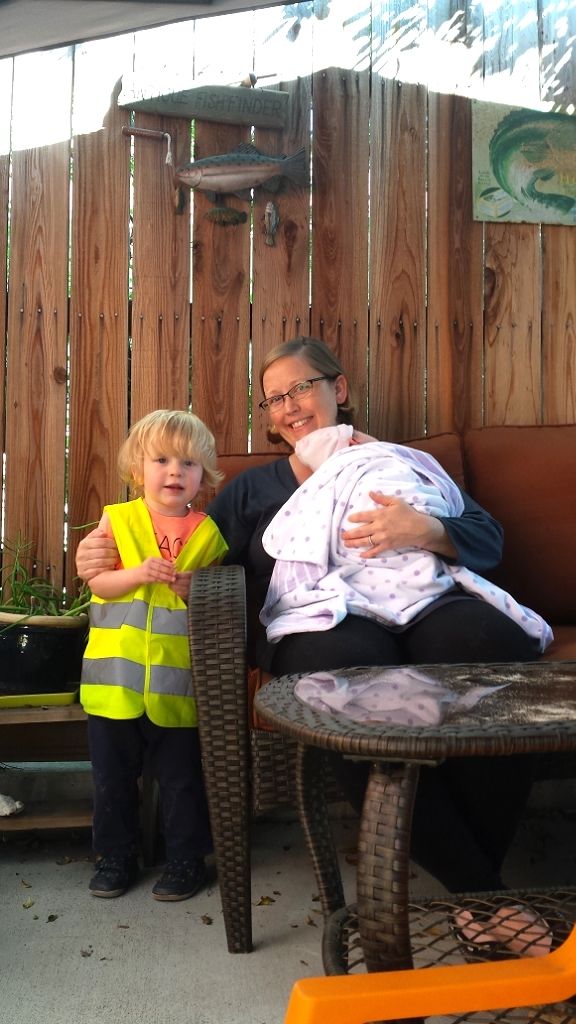 Not always easy these days but, damn worth it.
j
PS. Ruby and Jessica are doing great...so far.
PPS. Ali And Jason still suck.