May 11, 2011
975
566
Name

Gary Graham
Boat

Watercloset
Baja Bytes Conditions' Recap - Tuesday, April 16, 2013
Gary Graham​
Que Pasa?


Now when you are cruising and a boat made completely of discarded plastic bottles floats by, you won't think that you over did the margaritas the night before.

San Felipe, 14 April 2013 – The Baja Good Life Club (BGL Club), a Baja retirement and travel club, wanted to raise awareness about plastic waste in the Sea of Cortez. The club was inspired to build Chatarra (junk in English), an aptly-named 20-foot raft made from reclaimed plastic bottles and other recycled materials.

Led by John and Rachel Pack, founders of the BGL Club, adventurers and environmentalists, the raft is to set sail from San Felipe to La Paz in mid-June.
Its mission is to draw attention to the large amounts of plastic debris in the Sea of Cortez and to help inform communities on the coast how to reduce plastic waste, and how recycled materials can be a resource for the future.
John and Rachel, along with their BGL Club team members, will navigate more than 600 nautical miles during their voyage where the boat will be dismantled and recycled upon arrival.



Baja Norte​


Coronado Islands




Wet and choppy this morning. Wind out of the south east to due south. No word of any yellowtail by the noon hour.
Haven't heard of any more Spanish jacks either. These fish are awesome eating! If you're lucky enough to catch one, bleed it and get it on ice QUICK. They spoil pretty fast. http://www.fishdope.com/

Ensenada




Today Vonny and I, with Beto and Jay Johnson, fished the point for calicos. While tossing plastics, the yellows broke water and by the time it all ended, seven were landed from 18 to 25 pounds; Iron scored two, five where X-Rap's gear up.

http://www.bdoutdoors.com/forums/ba...cussion/489522-punta-banda-baja-c-mexico.html




Yellows plus first barracuda of the year.
http://www.bdoutdoors.com/forums/ba...l-adventure-yellows-first-barracuda-year.html




Hooked 22, landed 15 on deck, got back to the harbor by 12:20 p.m., back to Tijuana by 3:20 p.m.

http://www.bdoutdoors.com/forums/ba...8933-fished-jovani-wahoo-april-10-2013-a.html

Ensenada by boat; on its bottom or trailer?

http://www.bdoutdoors.com/forums/ba.../488757-boat-driving-vs-driving-ensenada.html

San Quintin




Heading down to San Quintin in May ??? Take the man a lens cloth…

http://www.bdoutdoors.com/forums/ba...sion/486527-heading-down-san-quintin-may.html




Wind fails to prevent anglers from catching limits.

http://www.bdoutdoors.com/forums/ba.../488502-dispite-wind-sq-puts-out-limmits.html



Baja Sur​


Punta Chivato

Bulls Only Tournament coming June 21, 22, & 23

Current report: Yellowtail fishing has been good locally and out at Tortuga Island. Many fish have been caught and canned lately! Water is too cool for dorado, but some marlin have been spotted! Sargasso (seaweed) is coming up on the beaches which is one of the signs that warmer water is on the way. There have been rumors of tuna being caught last Saturday, but the weather has shut everybody down and things will probably start to improve by Thursday and on through the weekend.

http://www.bdoutdoors.com/forums/ba...ussion/488625-2013-bulls-only-tournament.html

Loreto
No Report

Magdalena Bay

http://www.youtube.com/watch?feature=player_embedded&v=cORjeWrgLjQ

Another great video !Lots of bait right now…I know its early but look
for a good marlin year down here. There have been a few taken already
but sadly in the shark nets. At least we know they are here.Fly fishing in the bay has been good also for grouper and cabrilla…Bob, magbayoutfitters.com

http://www.bdoutdoors.com/forums/sa...gdalena-bay-fly-fishing-1997-raw-footage.html

La Paz & Las Arenas




This third week of April continues to be outstanding for yellowtail fishing. All of our clients are scoring big and filling their coolers.

http://www.bdoutdoors.com/forums/ba...ts-discussion/489234-baja-pirates-la-paz.html




The last week or two we started getting some good roosterfishing and most of them have been quality pez gallos. Jeff Brown from Minnesota caught and released this beauty off Espirito Santo Island. There have been some good schools showing up with some nice quality fish to start the season.

http://fishreport.jonathanroldan.co...er-international-for-week-of-april-7-14-2013/

Todos Santos


East Cape


Friends, we invite you to spend the weekend Children's Day with us, join us SmartFun special guest, to take care of their little ones entertained with beach activities and popes comfortable in the pool or lying on the seashore , taking some delicious cocktails and a delicious ceviche! - With Axel Valdez, Valdez and Claudia Mercado Esaul at Hotel Buenavista Beach Resort.




It bewilders me how adverse conditions could make fishing better but all of a sudden the marlin have turned on and most boats are returning flying multiple flags.

http://www.bdoutdoors.com/forums/baja-mexico-fishing-reports-discussion/489260-hello-sista.html




The marlin bite has improved throughout the week, with all boats releasing at least one striper and most with multiples.

http://www.bdoutdoors.com/forums/ba...ancho-fish-report-john-ireland-4-14-13-a.html

San Jose del Cabo




The up and down changing conditions has scattered fishing action some.

http://www.bdoutdoors.com/forums/ba...san-jose-del-cabo-fish-report-april-14-a.html

Los Cabos




A tale of Jacqueline's pink spinning rod and more.

http://www.bdoutdoors.com/forums/ba...eamweaver-sportfishing-report-extraction.html



Mexico Mainland​


San Carlos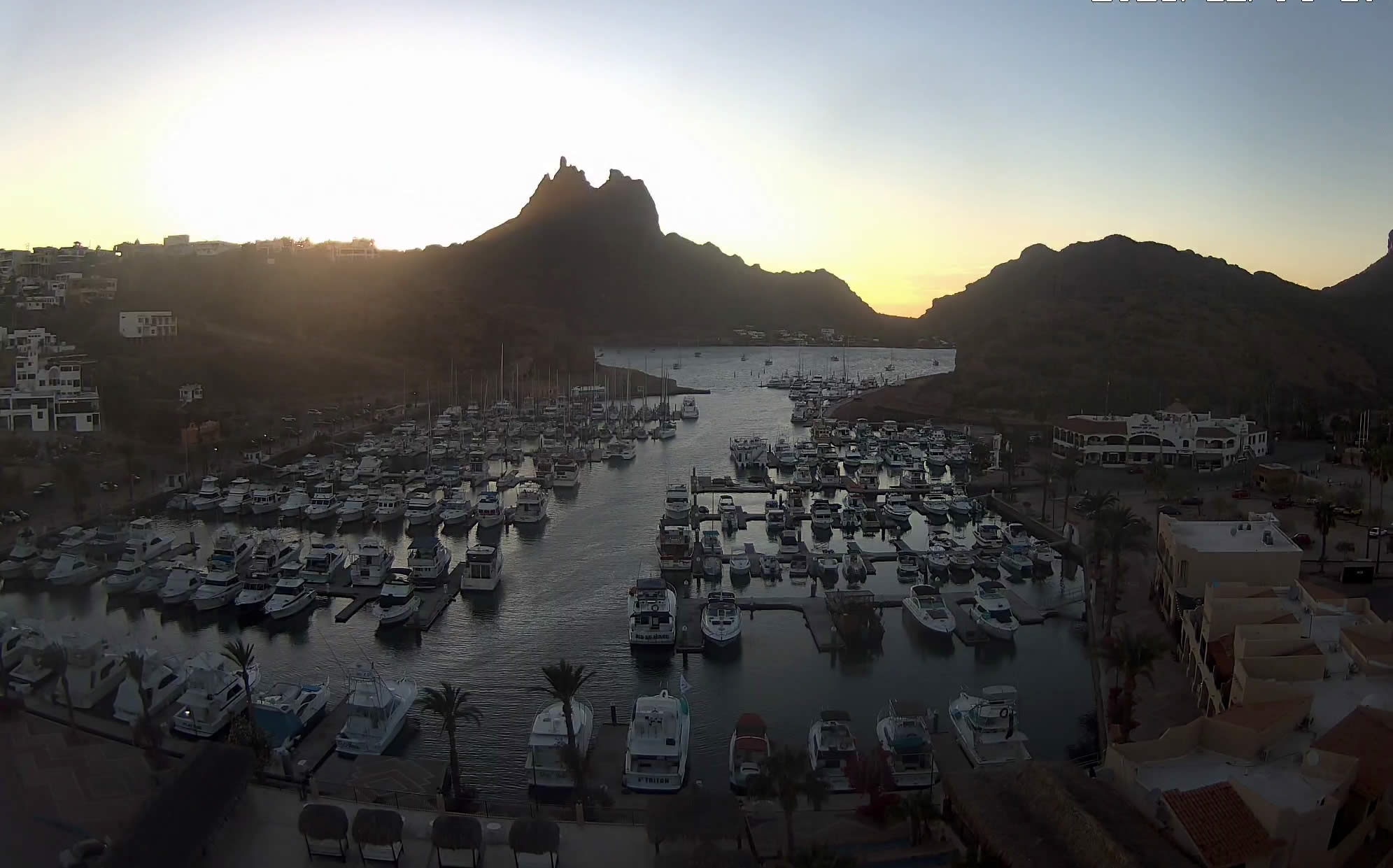 No Report

Mazatlan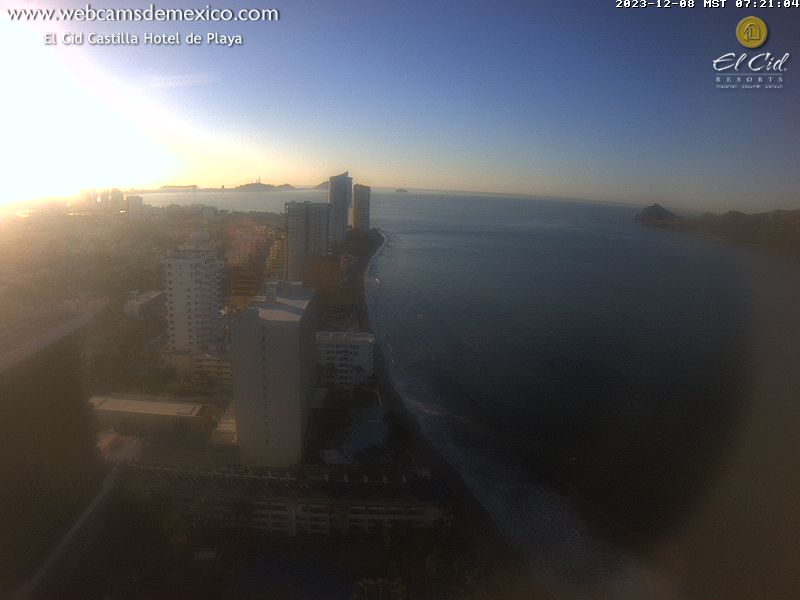 Aries Fleet: The billfish catch rate popped right back up over the past week and reflected about a 65% chance for a billfish catch in the offshore waters. However, the big news was the increased numbers of dorado that showed up in the offshore waters with most of the fish in the 15- to 40-pound ranges with the skippers reporting 1 to 3 per boat.

The overall fish counts for the offshore waters reflected 6 stripers (3 released), 2 sailfish (released), 31 dorado and 1 hammerhead shark, for a total of 13 days fished. The super panga, reporting in for 6 days fished, reflected an enormous increase in fishing action that included 13 dorado, 20 seabass, 38 red snappers, 11 triggerfish and 59 rock perch.

Everyone connected with the fishing fleet is anxious to see the dorado counts continue through the coming week and if they do, then it should reflect an early bite for the annual dorado action that typically starts in May…Cass Tours

Puerto Vallarta




My first fishing trip in Puerto Vallarta was epic onboard the "El Matador" we end the day 1 for 4 on striped marlin and 0 for 1 on swordfish (After a 3-hour fight.)

http://www.bdoutdoors.com/forums/ma...-vallarta-mx-onboard-el-matador-part-2-a.html




Another great adventure for team Maverick was landing a cow tuna and losing two more plus 10 tunas at 45 pounds, one mahi-mahi and one pargo.

Zihuatanejo




Almost the opposite of my last week's report, the offshore fishing is still slow and is acting like the normal April green and cold water current. But, the 84° blue water is about 10 miles off the beach. A couple of blue marlin were taken this week, and the sailfish are averaging, at best, one per boat per day. A couple of captains will get lucky and get a couple of sailfish and a dorado, but it is not representative of the average.

http://fishreportsixtapa.blogspot.com/2013/04/z-fish-report-41113.html



Beyond​


Guatemala




Capt. Brad Philipps introduces San Diego's own Conway Bowman to Guatemala sailfish with a tuna surprise.

http://bcove.me/tiqjepx8

Panama




Variety fuels excitement for all.

http://www.bdoutdoors.com/forums/pa...tropic-star-lodge-16th-30th-march-2013-a.html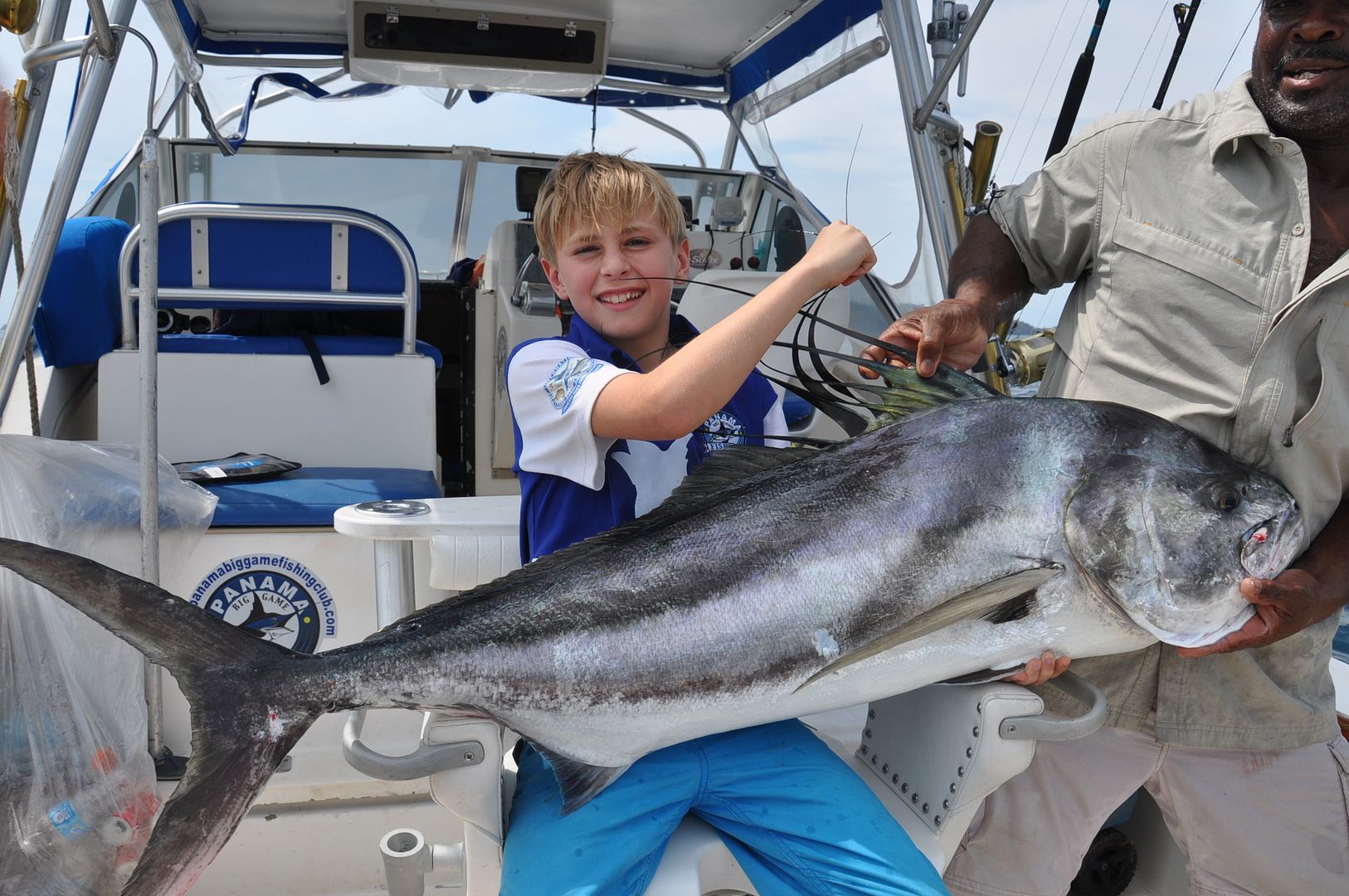 Junior angler Henry Milford, visiting Panama with his father, John, from Dubai, established two new Junior Club Records at Panama Big Game Fishing Club with a 70-pound wahoo and a roosterfish exceeding 70 pounds. The roosterfish was released and therefore ineligible for an IGFA record since landside scales must be used.

http://www.bdoutdoors.com/forums/pa...two-club-records-big-game-april-5-2013-a.html




Two locations between Coiba and Jicauron got nothing. However,
right in the middle of the two islands, came a remarkable series of drops:
cubera, amberjack, mullet snapper, spotted grouper, broomtail grouper,
and then a spectacular fish that got the crew excited. Tatain called it
a "cabrilla grouper", very rare, and much larger than any he had seen.




There was a huge biomass of yellowfin tuna around the Banana Bank-over Hannibal, and stretching to Montosa.

http://www.bdoutdoors.com/forums/pa...reports/489504-pesca-panama-april-8-12-a.html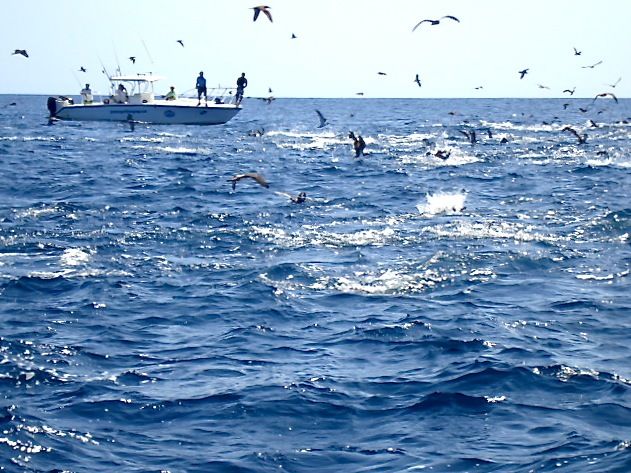 Crunch…

http://www.bdoutdoors.com/forums/pa...rts/489382-psfl-fishing-report-yfts-more.html




Wind messes things up.

http://www.bdoutdoors.com/forums/pa...eports/489465-pedasi-windy-fishing-4-6-a.html