May 22, 2003
1,005
1,061
Name

Halibut Howie
Boat

2004 Sailfish 2100 Bay Boat and 1987 Cabo216
Got an early start today arriving at the boat at dark. Tried for bait in the slip for nada. Different story at the bait barge. Caught all the macs I needed within 30 minutes. Took the inside passage around PL and up to the college on the hill. Then out to the edge of the kelp to start looking for a dragon or two for dinner.
For 4 hours I tried to hook those elusive devils. The baits were a little large so I'm guessing the little lings would mouth and destroy the bait but not get the hook in their mouths. Finally got a bite that took, only to bring up a 18" calico. The weather was windy and nasty with a triple swell counting the wind waves. Getting discouraged I said one more drop into an old spot I had not tried yet. Bam, fish on, taking drag on 50 lb test. After pulling her out of a kelp tangle, she fought and took drag all the way up from 90'. Finally dinner (30" greenie), so called it a day at 1100.
There were birds working about a 1/2 mile west of me with a few boats stopping to check it out. Water was rough and dirty. Had something take my mac on the way down. I could not stop it. Broke off in the kelp after a 10 minute struggle. I'll be bak.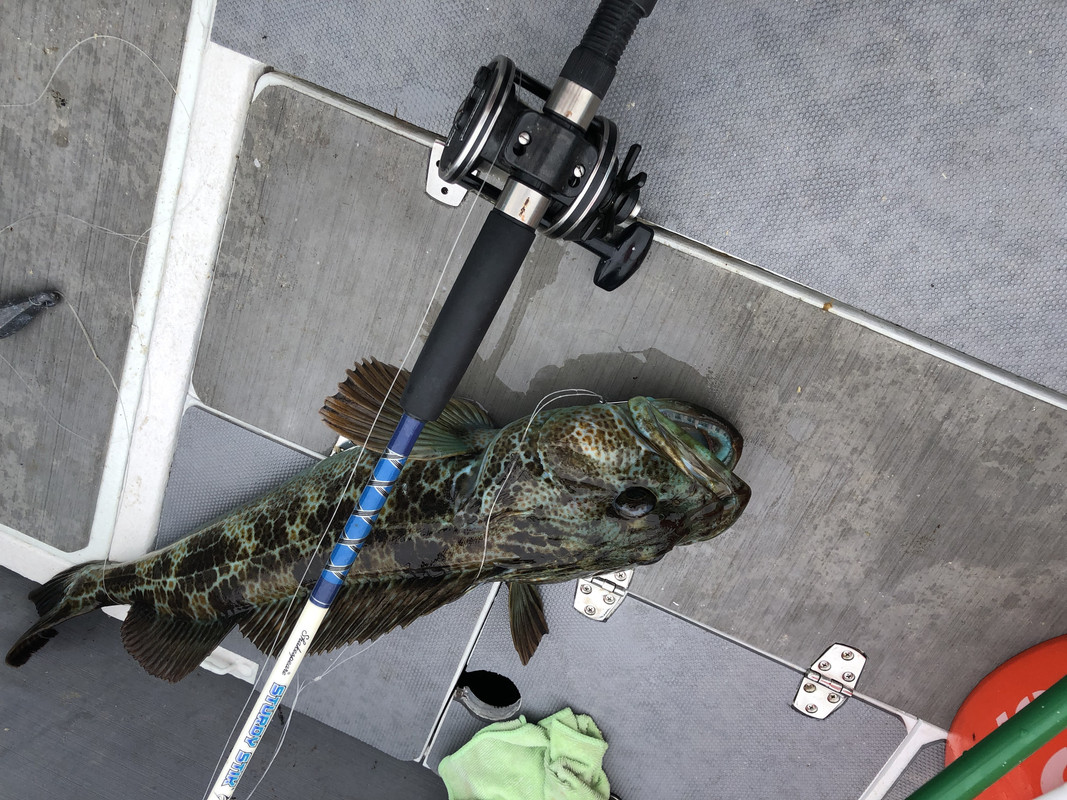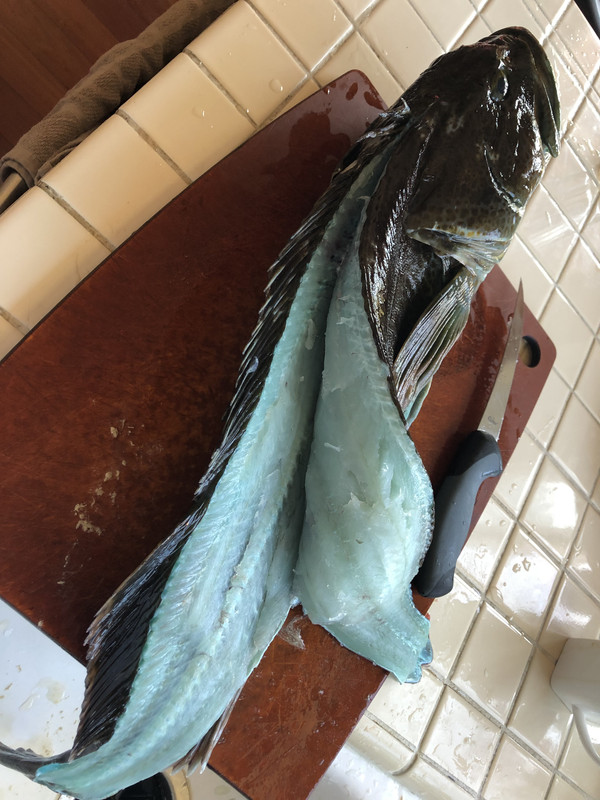 key press test
Last edited: