I've posted enough I should edit this section
Mar 17, 2011
1,180
580
Name

Wai Jung
Boat

Seahawk II
Finally got in an overnight trip on the Pride after having a series of disappointing early season trips.
Fished the tuna pens in rolling conditions. We got in four drifts total. Capt Greg was insistent on 25# fluoro leaders so that's what I started out on. Capt Greg was also insistent on low drag settings and the deckhands went around to every hookup and adjusted accordingly. Got my first BFT on the second drift. Took 20+ mins to land. Crew said it was 50lbs+. It was definitely a "bloody decks" day, so I bloodied up my clothes as well for good measure.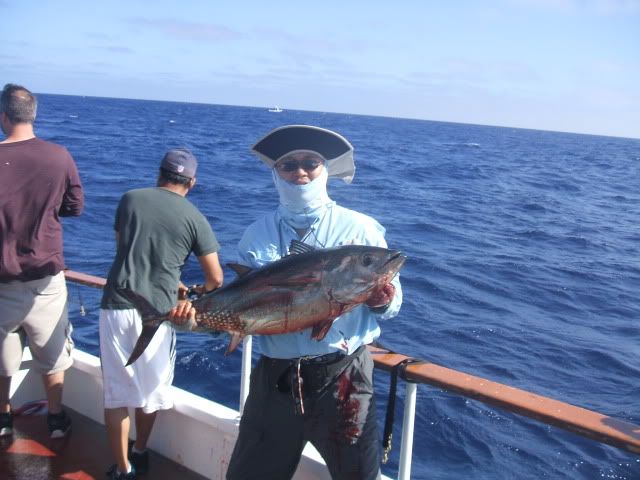 Got my second BFT at 40lbs+ on the third drift, and that was it for the day. 47 BFT for 20 anglers. I came in slightly below the average, but no complaints.
The bigger of my two (the one on the left):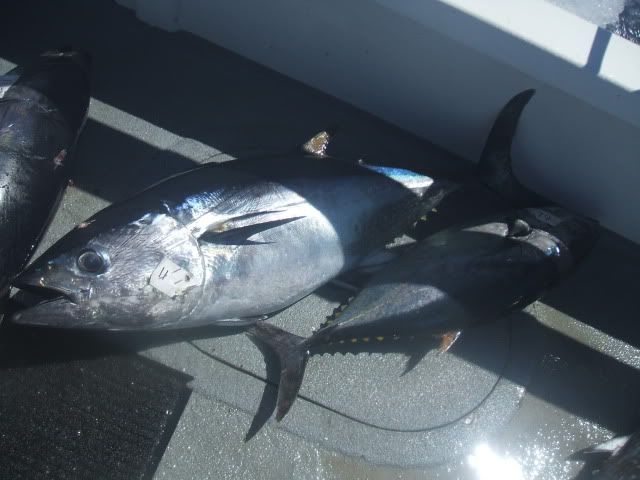 Both of my two (the two lower ones):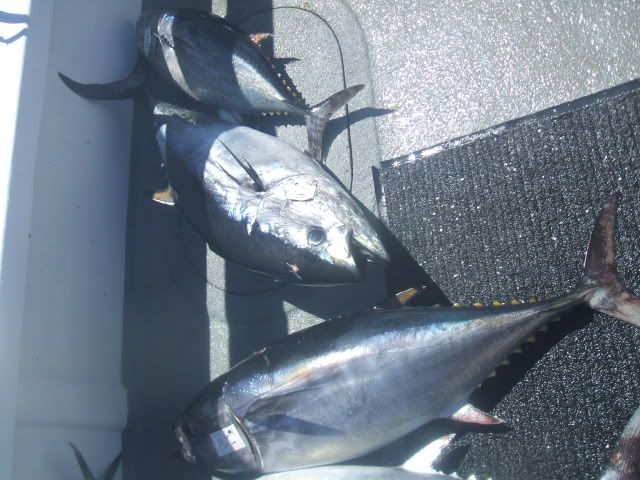 Capt Greg called it quits for the day at 12:30pm for the 7.5+ hours ride back to the barn. Went home with about 45lbs of slabs.
Had four set ups with me, and only used the 30lb rig: a Penn Mag Pro 970 on a Okuma Oceanic OC-C-701ML, with 50lb Lo-vis Green Stren Braid main, 30lb Lo-vis Green Berkley Big Game top shot, 25lb & 30lb (yeah, I cheated) Seaguar fluoro leader, and 2/0 circle hooks.