Sold!
Phenix Black Diamond Hybrid Jigstick
Blank is PHD928MH with 3" cut off the butt to make it an even 9'. Sticker says 15-40, but blank is actually rated 20-50 lb. 40lb seems about perfect for it.
Custom wrapped by Steve Frazier (forefrazier). All black with the exception of a little silver on the reel seat. Alps Triangle Reel Seat with silver telexium in finger cutouts. Black guides.
Tough to get full pics of a 9' stick, but here is a few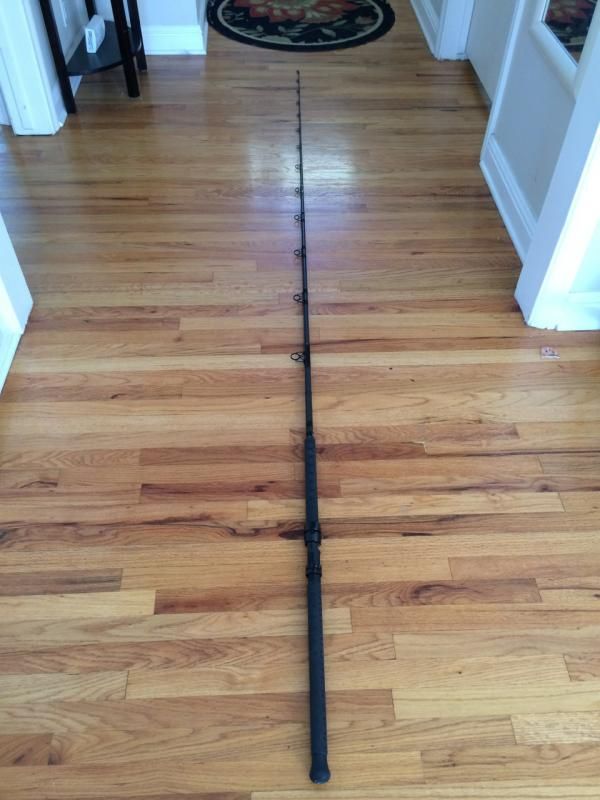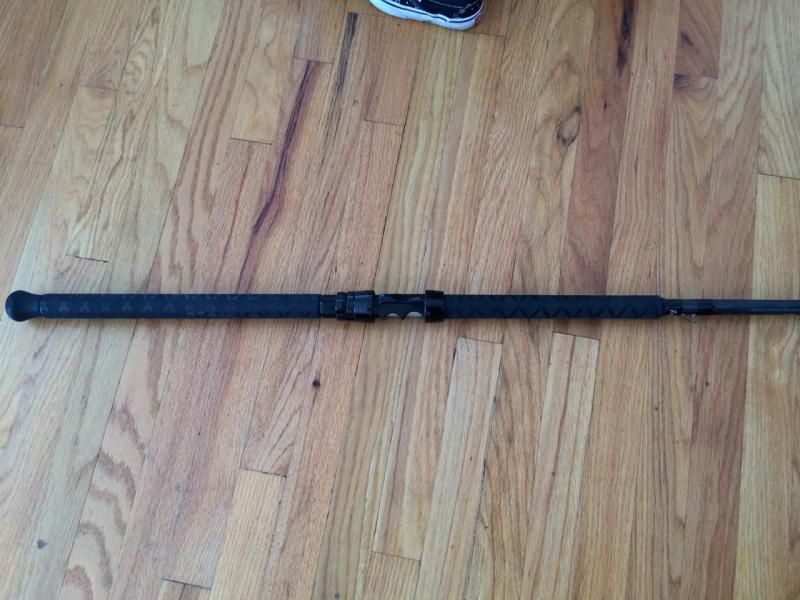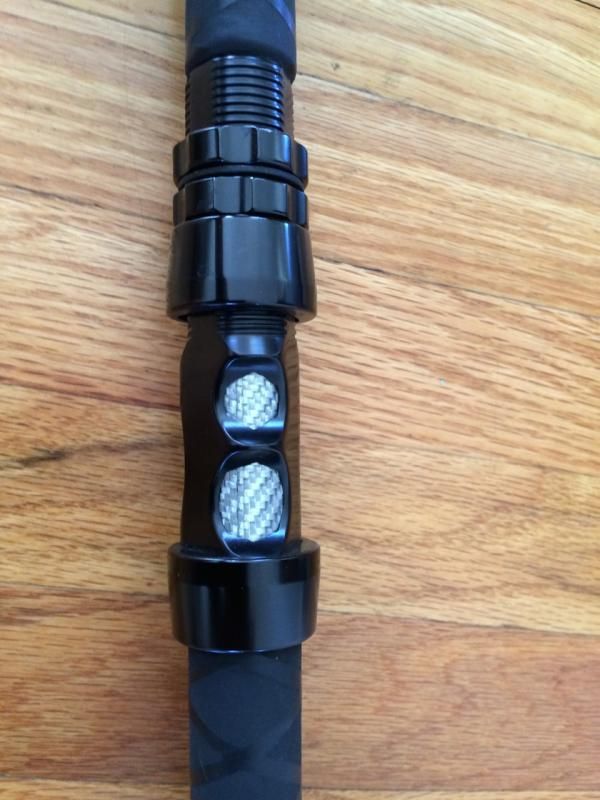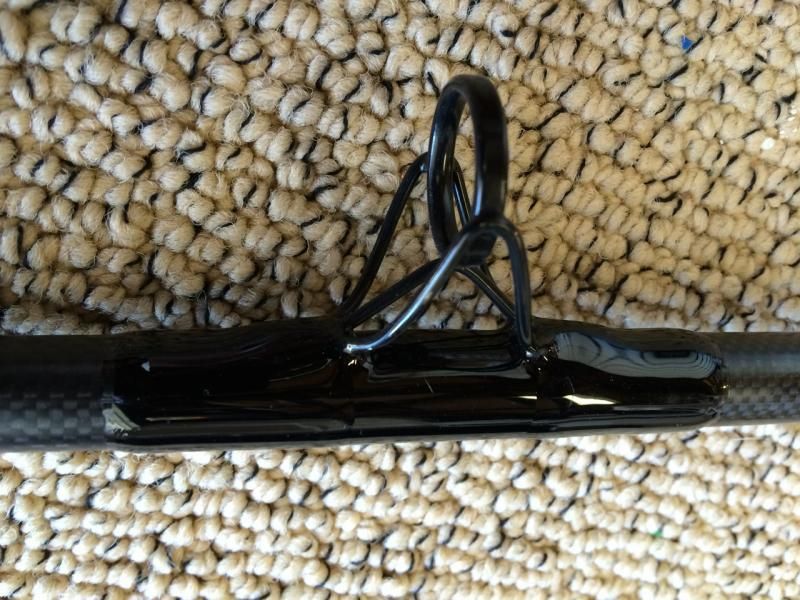 Fun rod to throw the iron with, I had it paired up with a Tranx, which I've sold, however I could cast the iron a mile with that combo. Only used on a few trips. Great condition.
Here is the rod in action on a LJ yellowtail. Fast forward to 1:15 for the jigstick.
<iframe src="//player.vimeo.com/video/47062052" width="500" height="375" frameborder="0" webkitallowfullscreen mozallowfullscreen allowfullscreen></iframe> <p><a href="
">Calico Bass Fishing (and by-catch)</a> from <a href="
http://vimeo.com/steveooo
">Steveooo</a> on <a href="
https://vimeo.com
">Vimeo</a>.</p>
Located in Brea, CA. No shipping.
Sold!
Last edited: