I've posted enough I should edit this section
Aug 18, 2009
564
217
Name

Dave Harper
Boat

17 Crestliner
Stayed at Chad's place 5 days with my wife—what a great trip! The place is gorgeous, the atmosphere is very mellow, and <?xml:namespace prefix = st1 ns = "urn:schemas-microsoft-com
</st1:country-region><st1
lace w:st="on">Chad</st1
lace> and his staff will get you whatever you want—not that we wanted very much since we were exhausted after fishing 8-10 hours every day!! This was my first trip to <st1:country-region w:st="on"><st1
lace w:st="on">Panama</st1
lace></st1:country-region> and the fishing was unreal.
<FONT face="Times New Roman"><FONT face=Verdana>
The first day we motored out by Isla Coiba, a bit more than an hour run in a 25' center console with twin 150's. I have never been sea sick in my life and was horrified to find myself having to keep my eyes on the horizon to avoid nausea. Trying to heave those big poppers on a pitching deck while battling motion sickness kind of killed the first few hours for me, and we ended up with a few tuna and a bunch of tripletail by lunchtime. <?xml:namespace prefix = o ns = "urn:schemas-microsoft-com
My head had cleared by noon as we headed out toward Hannibal Bank, and we broke off a few tuna on boils and caught some 10-15 pound yellowfin, which went into the tuna tubes. Captain Kily and Boris grabbed a couple yellowfin around 10 pounds and bridled them with what looked to be a 12/0 or bigger circle hook with the hope of hooking a marlin. It did not take long and one of the reels began screaming, and then stopped. Not 30 seconds later the other reel went off and 50 pound line was screaming off the reel. I grabbed the rod and the battle was on!! The fish did not jump however, it just kept taking line until the bottom of the spool was showing and we had to chase after the fish to prevent being spooled.
<o
>
</o
>
<o
>
</o
>
The fish was hooked on a Tiagra 50 pound setup, and after an hour of battling this beast I had about ½ of the line back, and my back was spasming, forearms burning. By this time it is pouring rain, with thunder and lightning all around and a pretty good swell was building, and it is approaching 3:00. Mate Boris, Capatin Kily and I all took turns on the rod for another hour until we got a glimpse of the monster, it was well over 6 freaking feet long!! I will never forget the sight of that fish coming up along side of the boat. After a struggle to subdue the fish in a pretty big swell, Boris and Kily tried to pull the fish in through the tuna door, but it would not fit!! About then it came back to life and started going off, snapped the tuna door off, and generally went apeshit!! Totally crazy.
My wife was taking action shots of the whole deal, but unfortunately the camera got wet, so I do not have as many pics as I would like. Fortunately, Ney and his brother from <st1:country-region w:st="on"><st1
lace w:st="on">Brazil</st1
lace></st1:country-region> who were also fishing with Chad came down to the dock and took a bunch of pictures. I am sure I will never catch a fish like this again. We had no scale so I cut line to record the length and girth (lost the girth line in the washer at <st1:country-region w:st="on"><st1
lace w:st="on">Chad</st1
lace></st1:country-region>'s), it was just shy of 80" long!!!<o
></o
>
The rest of the trip we alternated between fishing inshore, fishing the bottom and casting poppers for tuna. After catching one or two 100-150 pound yellowfin with spinning rods and poppers and fighting and losing twice that many, we both really did not want a whole lot more of that!!! Besides the tuna we caught; wahoo, white bonito, sharks, barred pargo, yellow pargo, cubera, snook, jack crevalle, dorado, tripletail and blue jacks, and probably some other stuff I cannot remember.
<o
>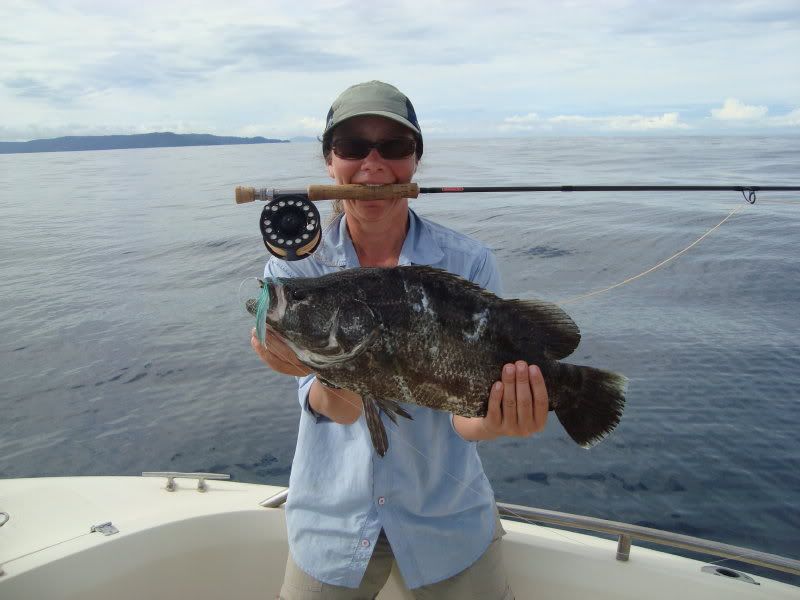 </o
>
<o
>
</o
>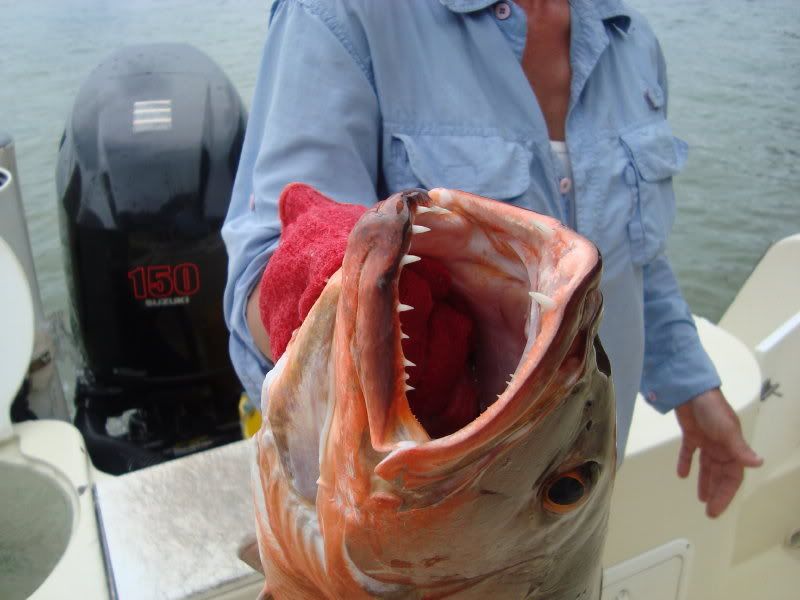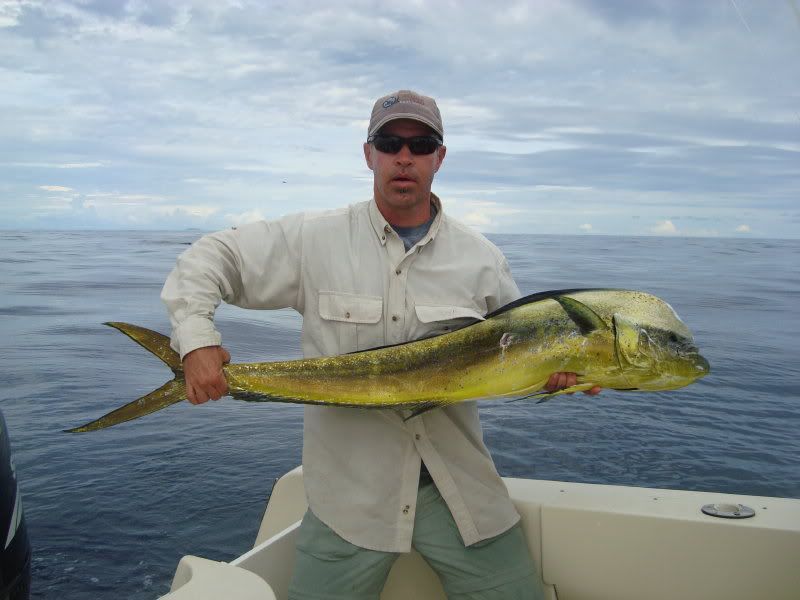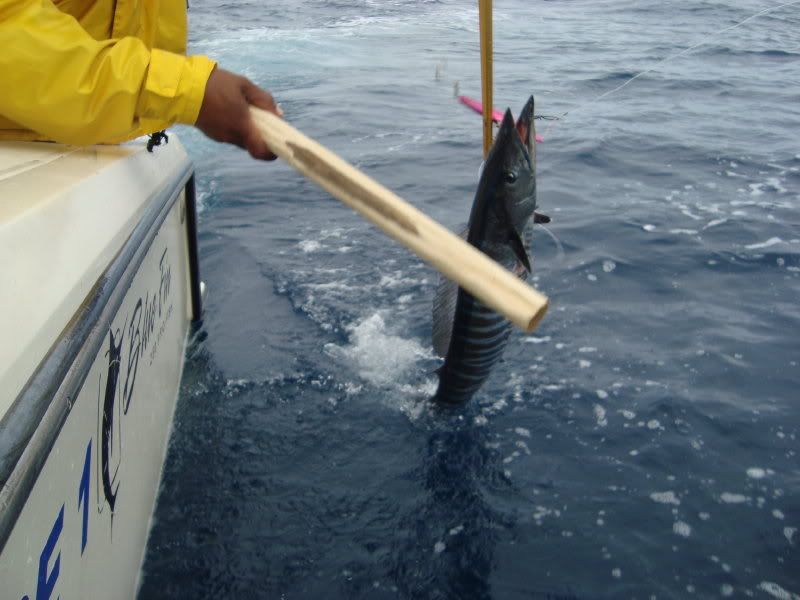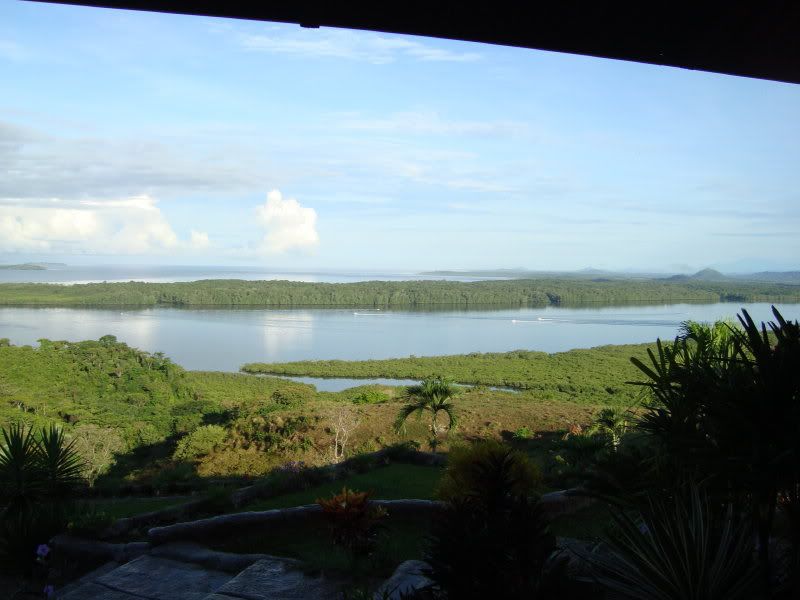 What a trip!!<o
></o
>