"The Roving Angler"
BD Writer
Jun 1, 2006
2,737
453
Name

Tony Pena
Boat

n/a
"Touchy Tuna"
Arriving at PSFL on May 15th, I met our anglers for the week including friend Seth Hartwick and his buddies Dan Watson and Paul Clark. Seth had enticed Clark to fish Panama after they met on a giant trevally trip. "Nothing pulls like these yellowfin", he said as a challenge. We overnighted on the 78' mothership and began fishing aboard the 34' "King Cat" at daybreak planning to rendezvous at the Bahia Hermosa anchorage at Isla Coiba by evening with the rest of our three boat fleet. Both Hartwick and Watson are tuna fanatics and somewhat purists with popping and deep jigging their preferred techniques. It didn't take long to discover that a variety of methods would be necessary with this group of tuna that had settled in on the Hannibal Bank. According to Capt. Chombo Antonio some scattered commercial boats were catching 100 lb. tuna with handlines and chunked sardines. After a popping/jigging workout we conceded and matched the chunking method, landing four yellowfin between 80 and 120 lbs. the first day. The most excitement, however, came at mid-morning when Hartwick was deep jigging and a 300 lb. black marlin snagged his jig near the surface and made a greyhounding, head-shaking leap just yards from the boat before disappearing within seconds.
The next day was a relief as the tuna responded well to the poppers and jigs along with live bait and chunks. Fishing broad, scattered schools a few miles north of Hannibal a total of 23 tuna between 15 and 40 lbs. were released. Like Hartwick said "I'd rather catch 40 lb'ers. on a popper than 100 lb'ers. on bait or trolling any day". The rest of the week the popper guys were rewarded with bigger tuna over 150 lbs. Some other guests, such as Kevin Green, brothers Dave and Mike Benbenek and later Paul Clark wanted to try the inshore variety fishing so I jumped ship and tagged along. Reportedly, the inshore fishing had been slow as Chombo had tried a few days earlier and landed one fish.
The skies were getting darker with spotty rain and a choppy 87 degree seas. We checked out Isla Jicarita for wahoo but didn't raise any so we concentrated on Coiba for eight species including roosterfish, bluefin trevally, jack crevalle, pargo Colorado (achote), yellow snapper and almaco jack. Lots of fun for guys that like variety and are new to tropical fishing. The Hybrida Tropical jerk bait that I ordered direct from Germany again out fished everything we had including live bait. I left all four of them with the crews.
Captain Lucho Saldana and I knew there had to be wahoo at Jicaron/Jicarita so we started fresh the next day where we proceeded to get seven wahoo hookups losing all of them. Eight bluefin trevally, cubera snapper, jack crevalle, almaco jack and needlefish were the consolation prize. On the last day, Paul Clark joined us from the tuna grounds and we landed one wahoo at Twin Peaks, three smallish cubera snapper and three bluefin trevally as we made our way back to PSFL.
Owner John dela Cruz has big plans to accommodate more anglers for this mothership style of fishing by adding larger vessels. Anchored in a calm bay 50 miles from the mainland with all the creature comforts a mothership offers, close to the most popular fishing grounds as well as access to remote inshore fishing, providing an opportunity to take advantage of a late afternoon tuna bite when most of the other land-based boats have already departed for home (usually a two hour run vs. 30 minutes for a PSFL boat to return to the mothership) and just more fishing time on the water makes this a popular choice and a long term trend for the future. (panamasportfishinglodge.com; 1-843-816-7663 U.S.).
Tony Pena
"The Roving Angler"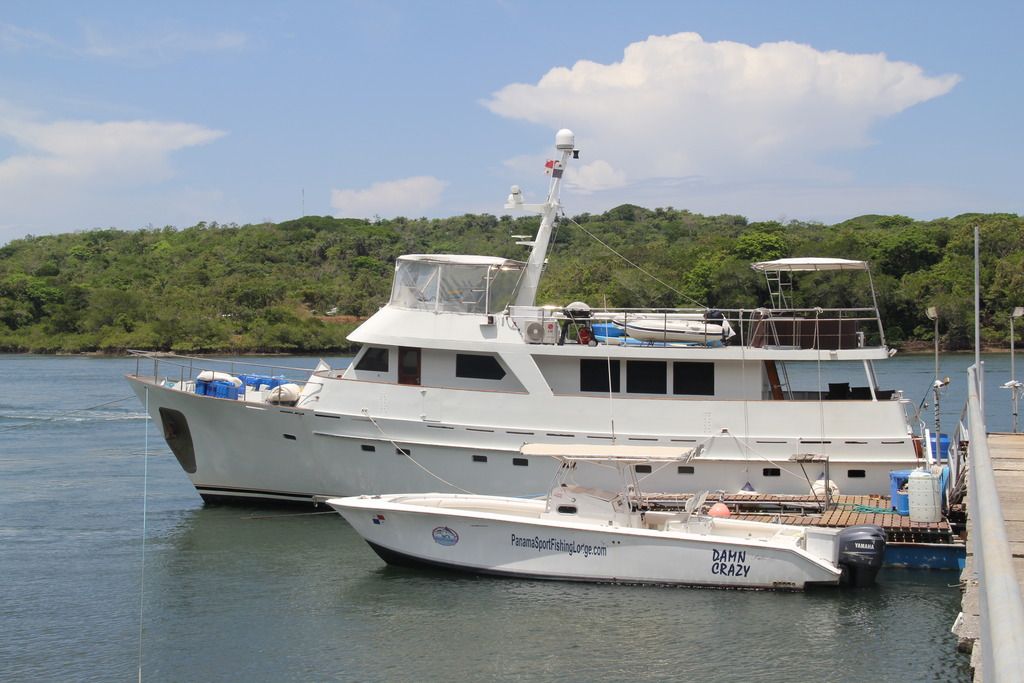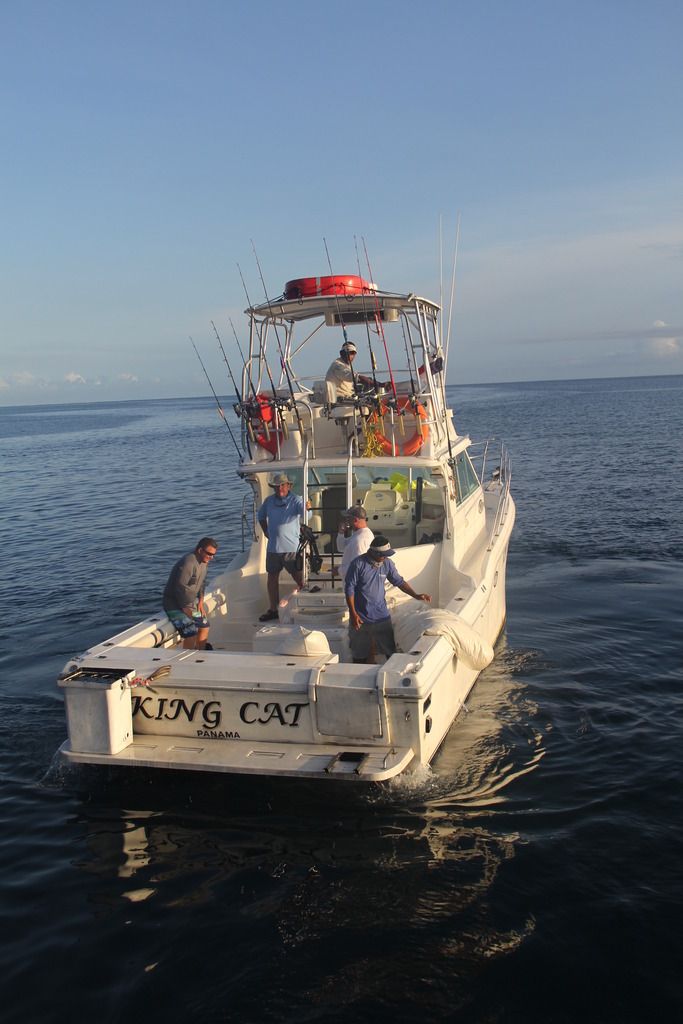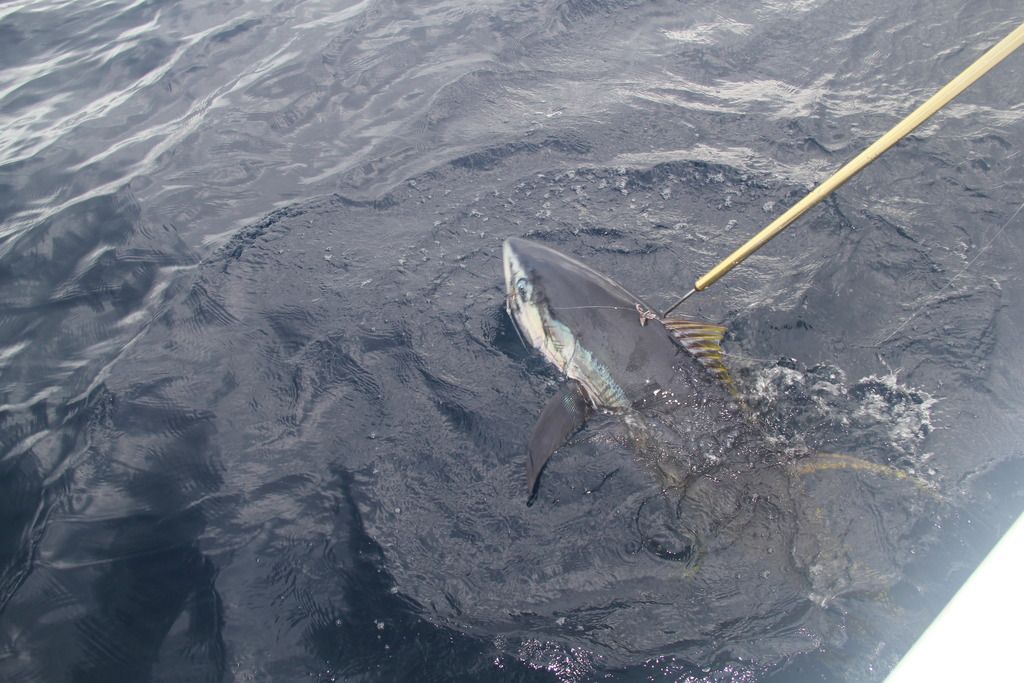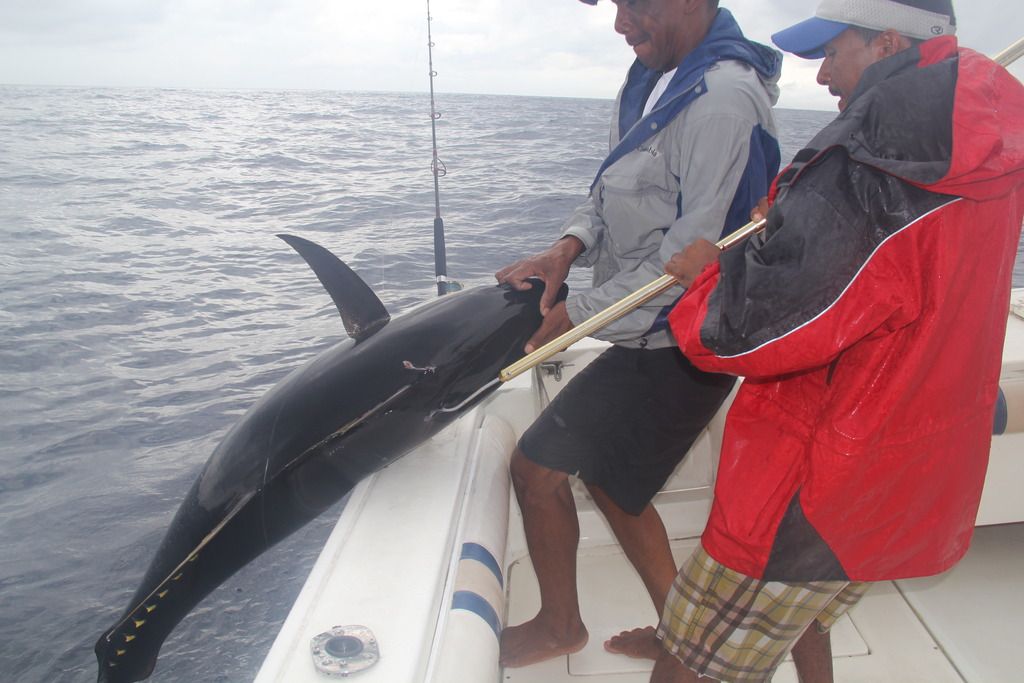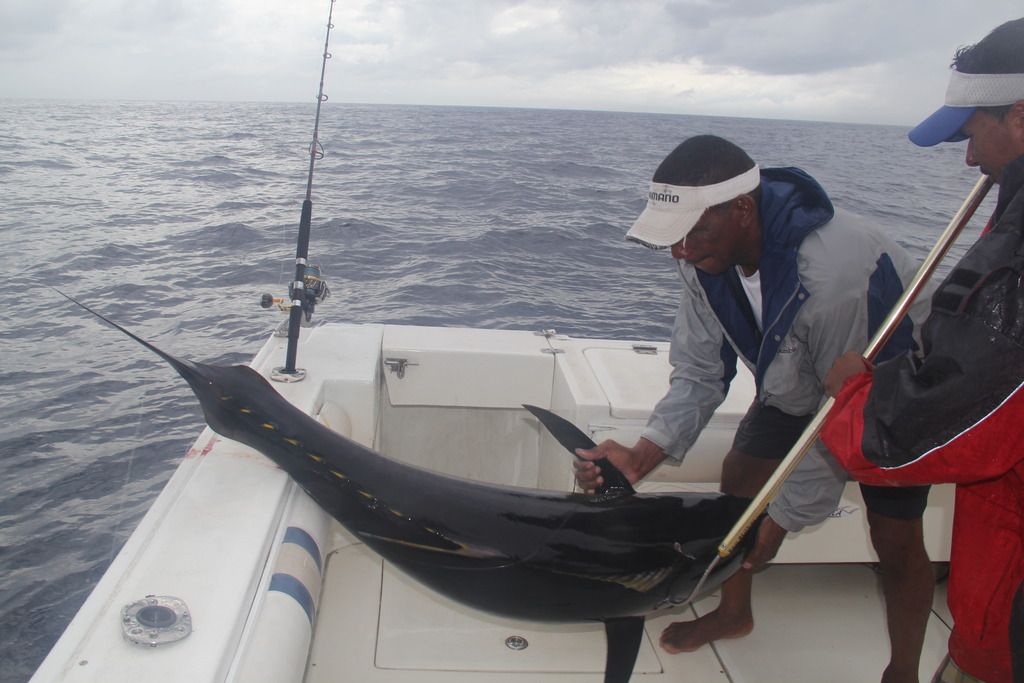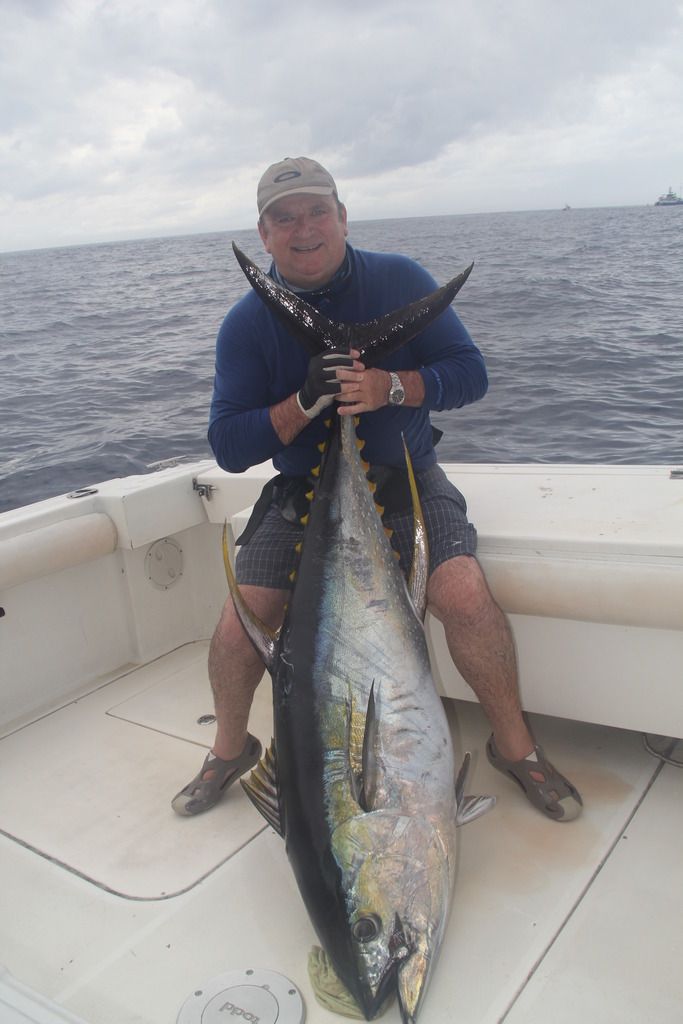 Paul Clark with his first yellowfin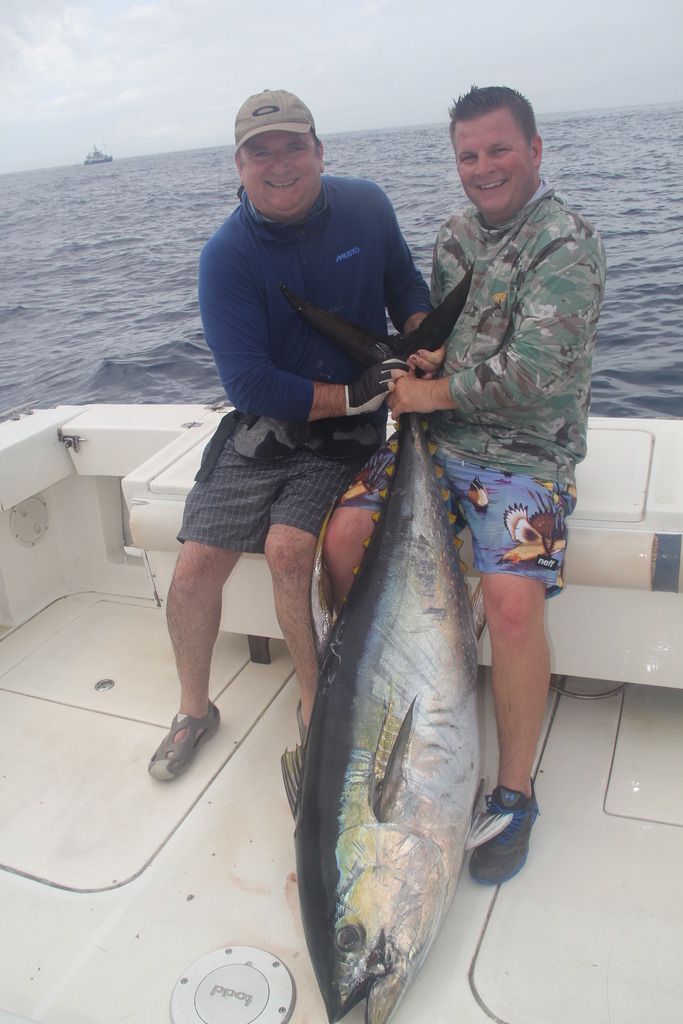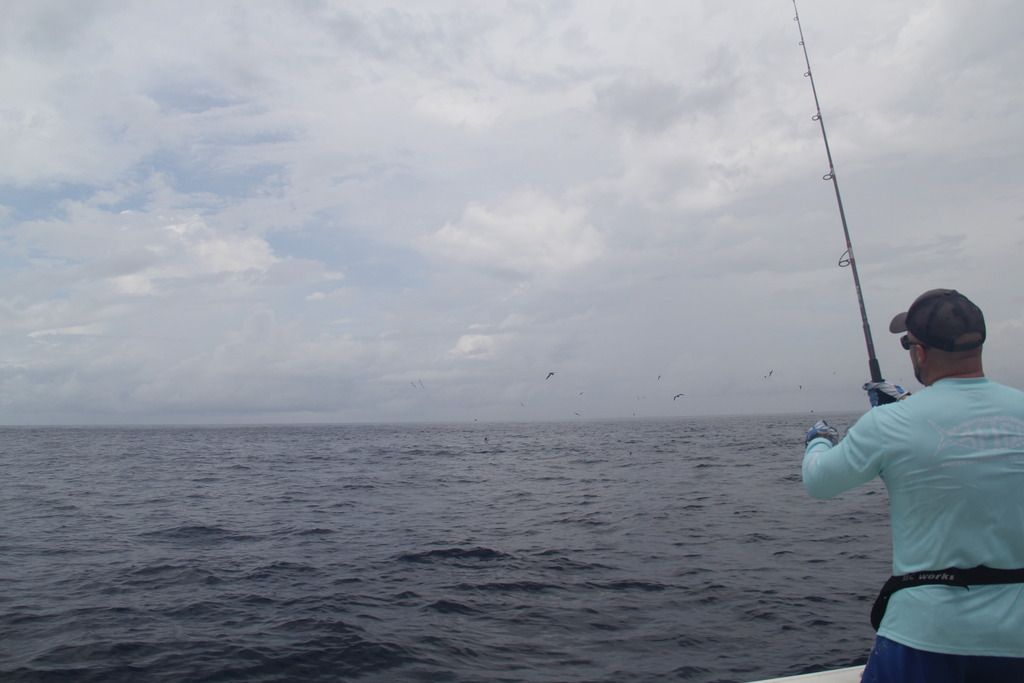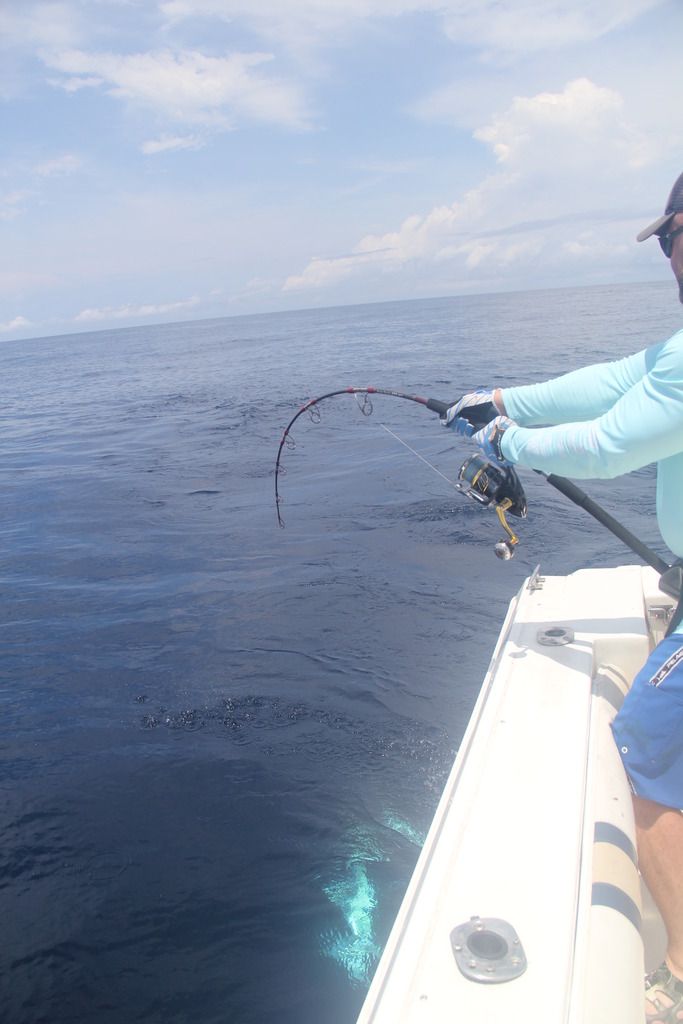 Seth Hartwick releases a tuna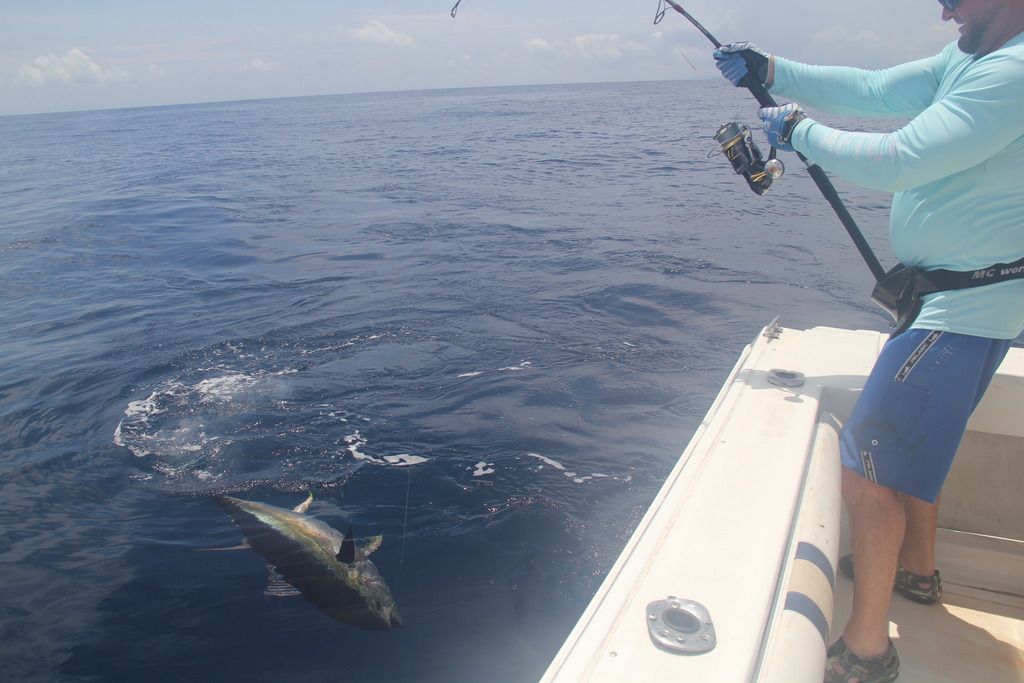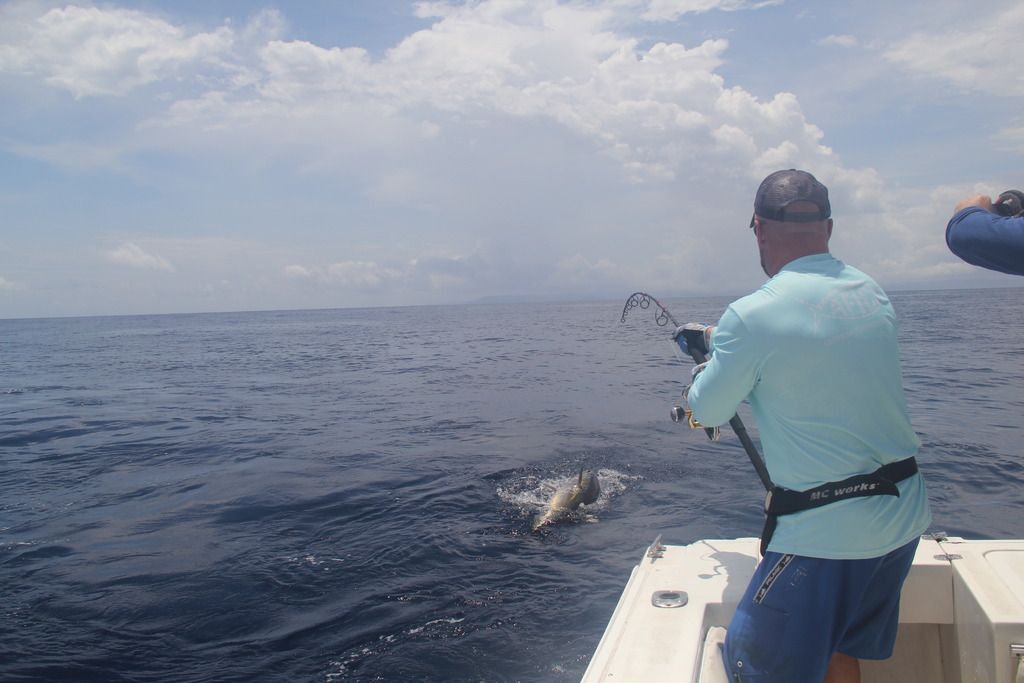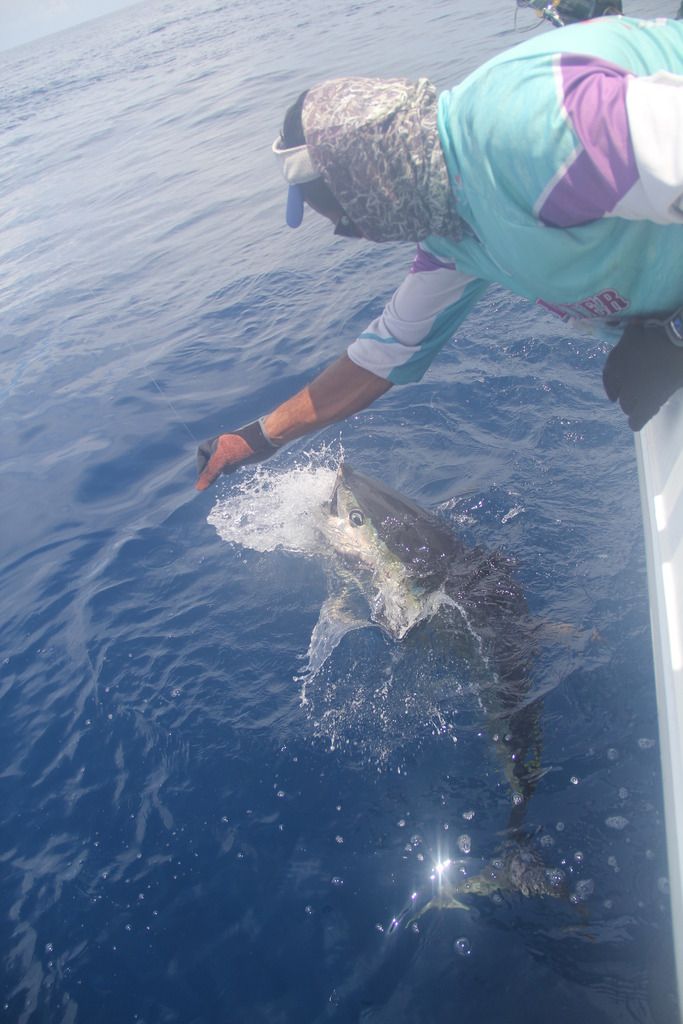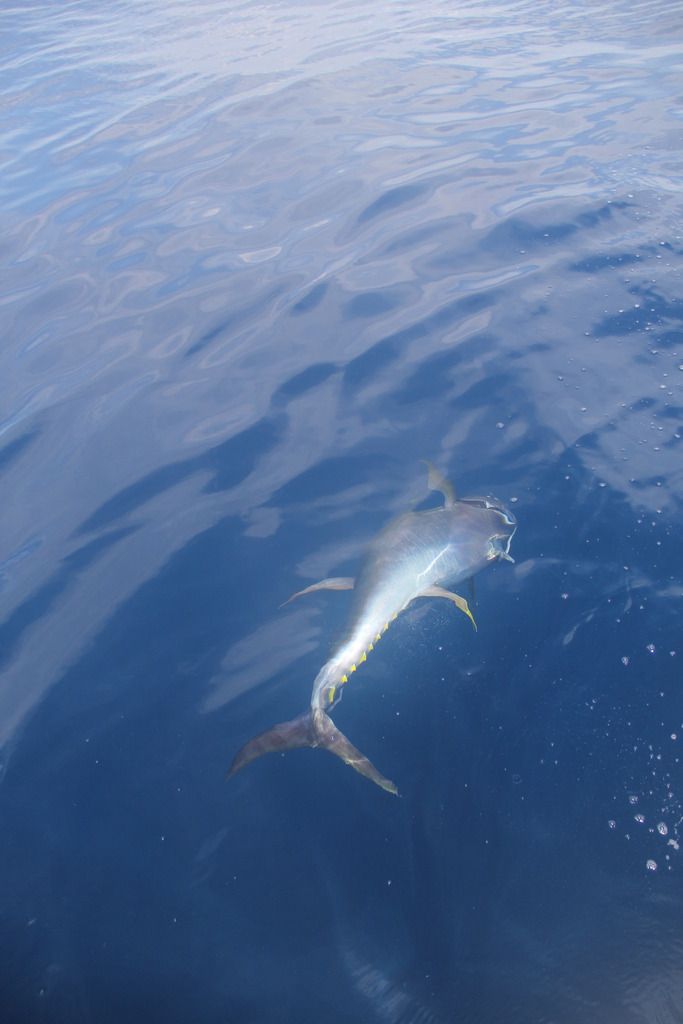 Dan Watson with a rainbow runner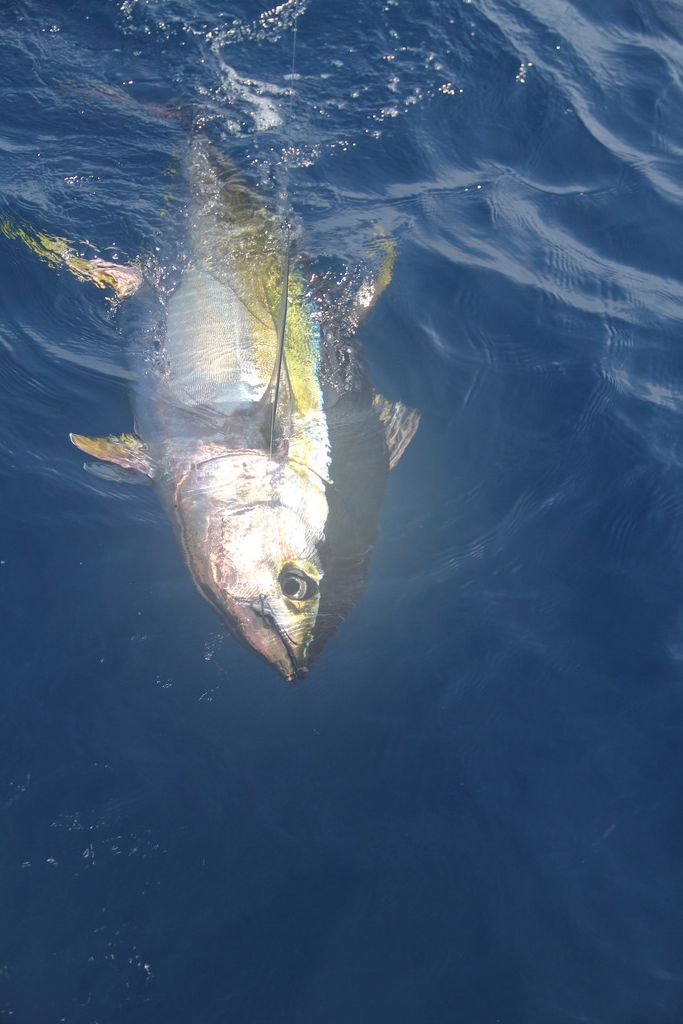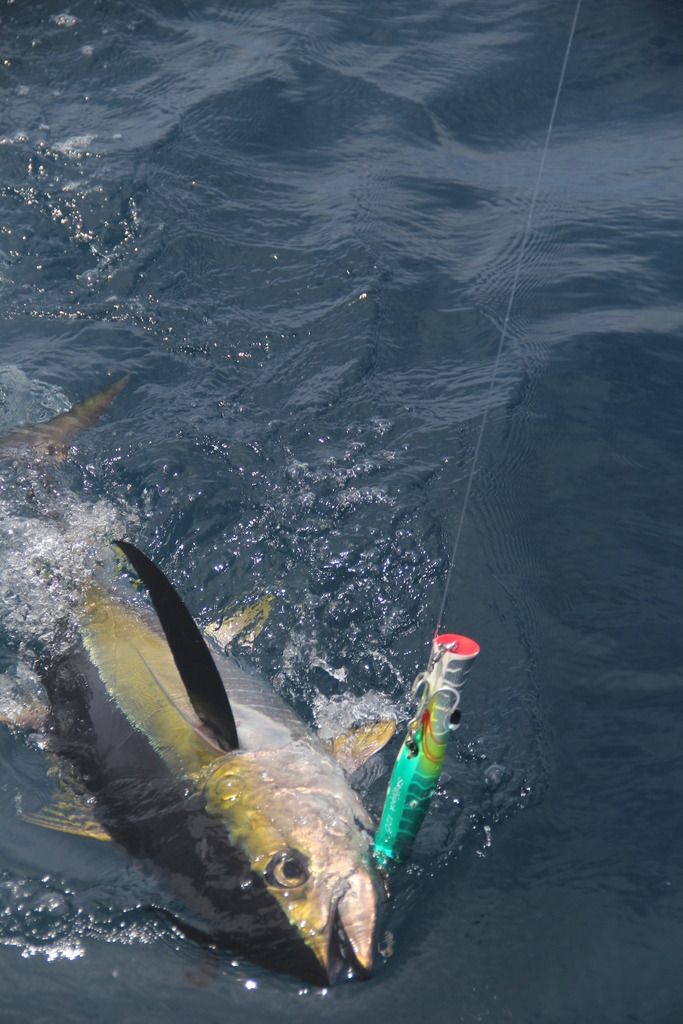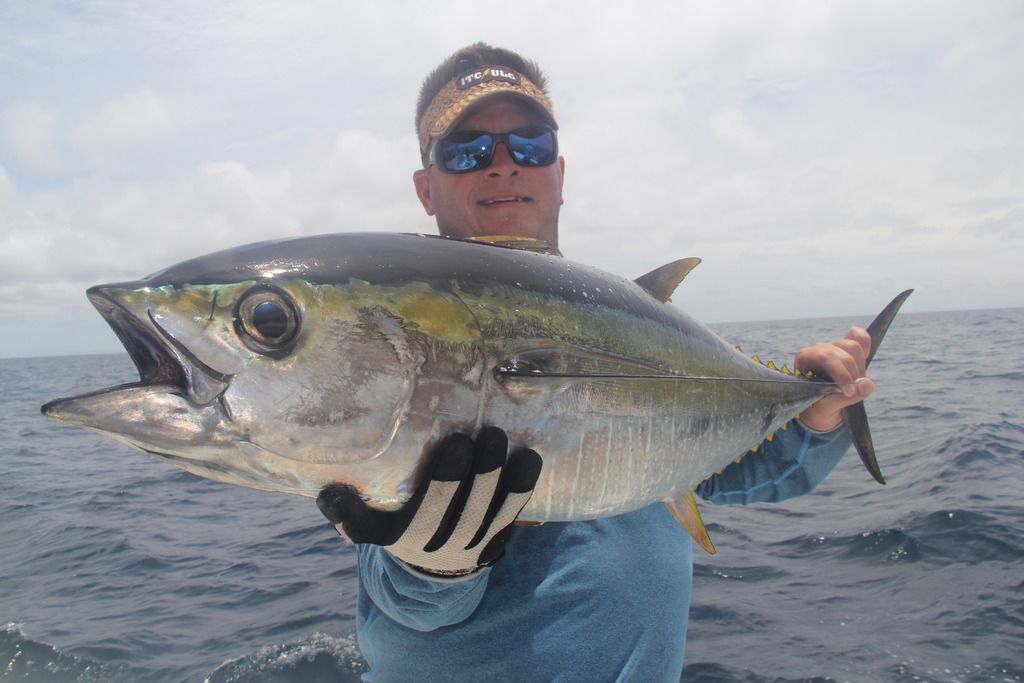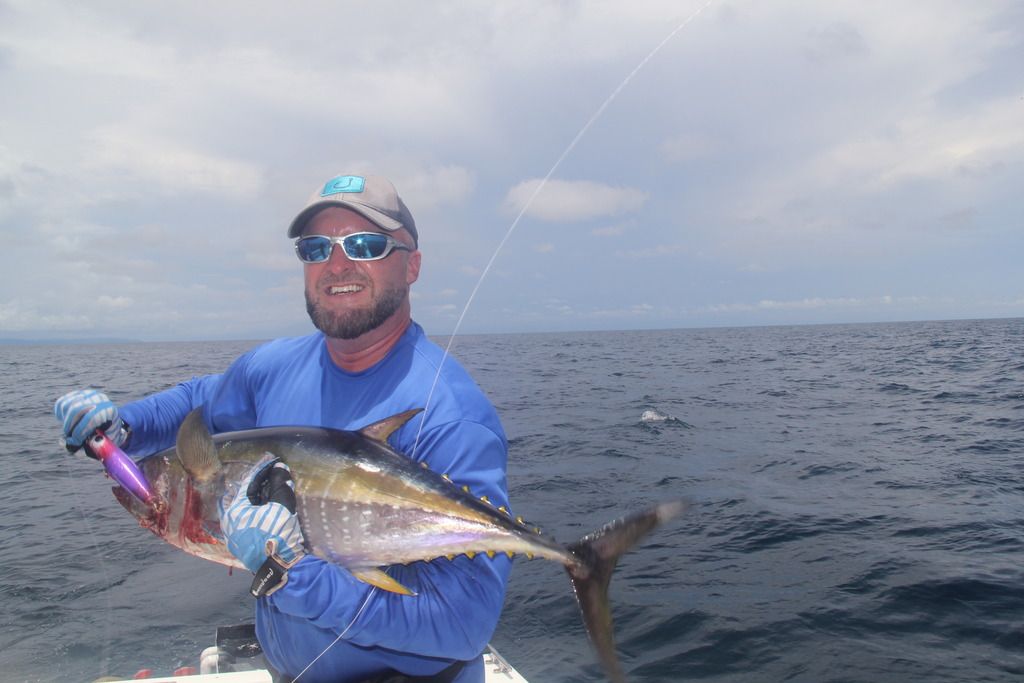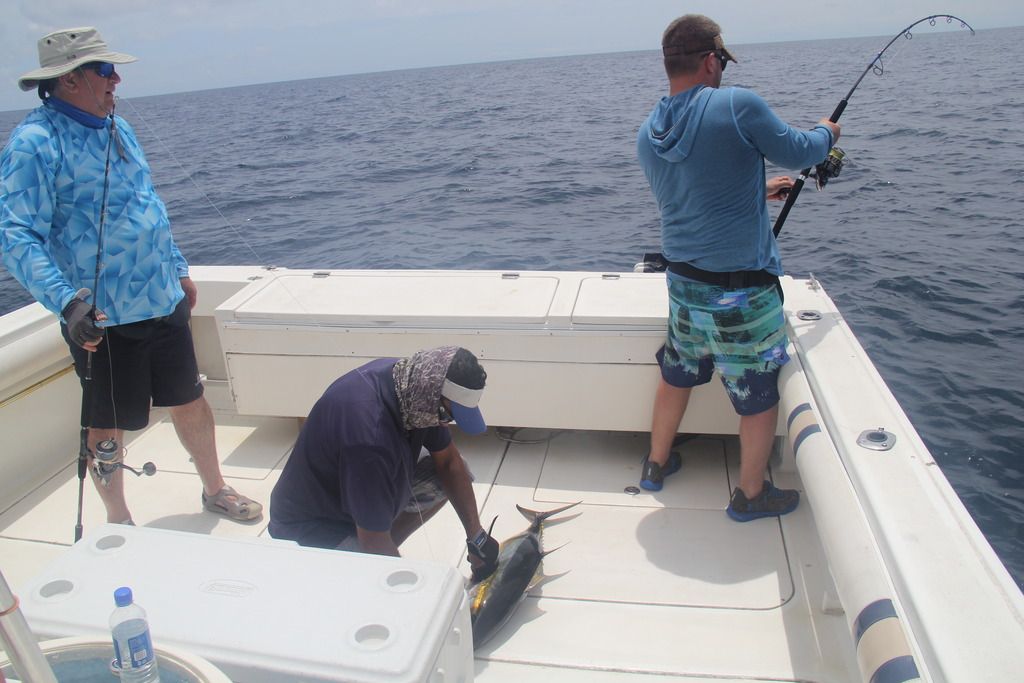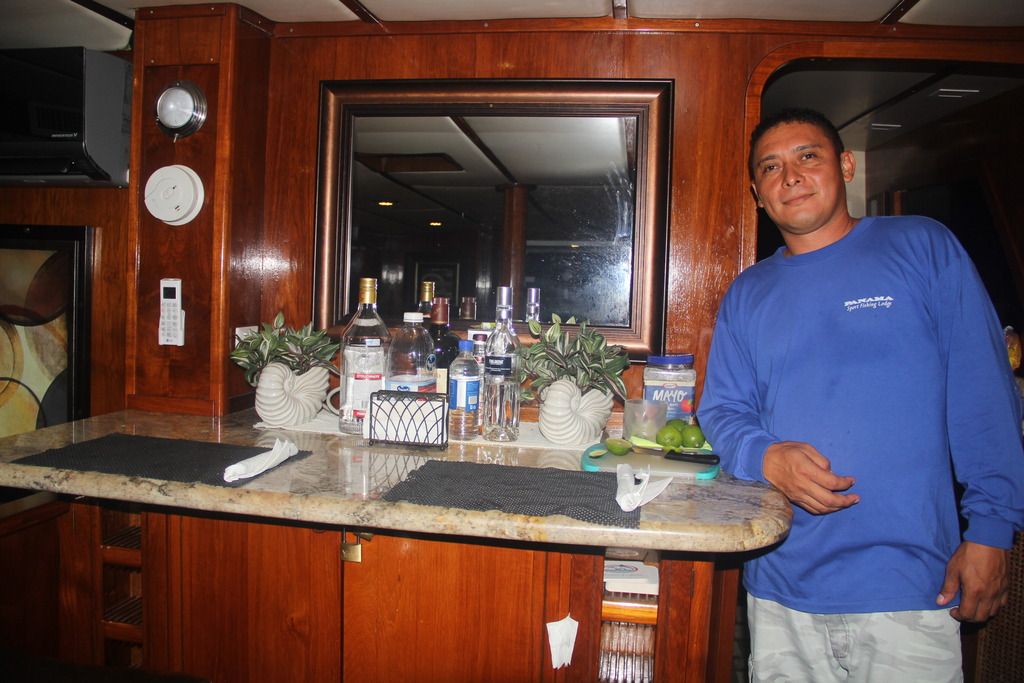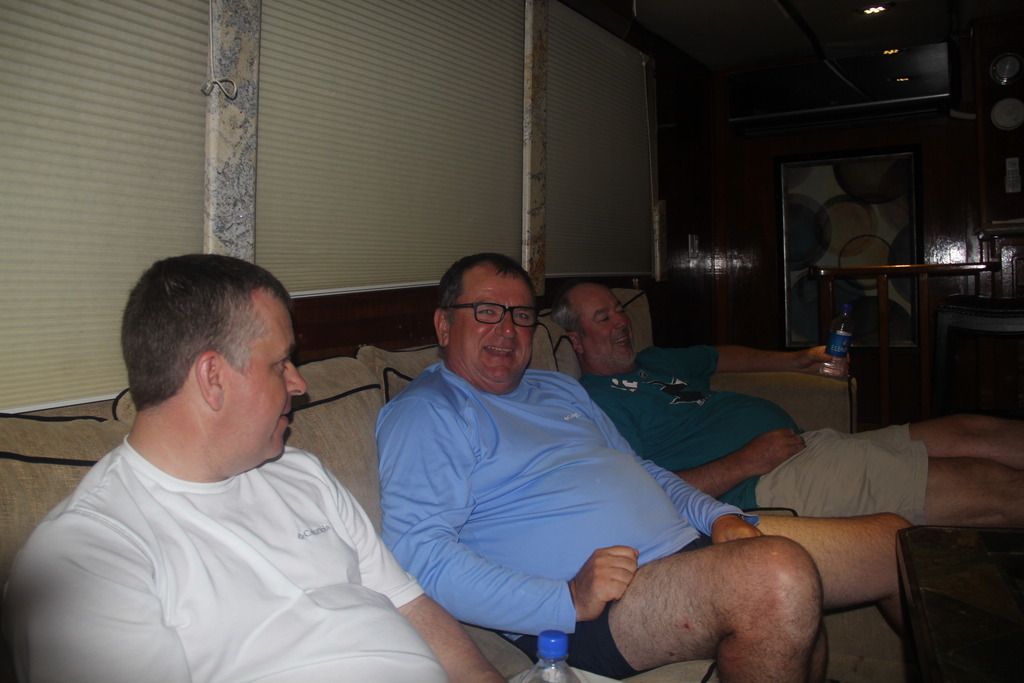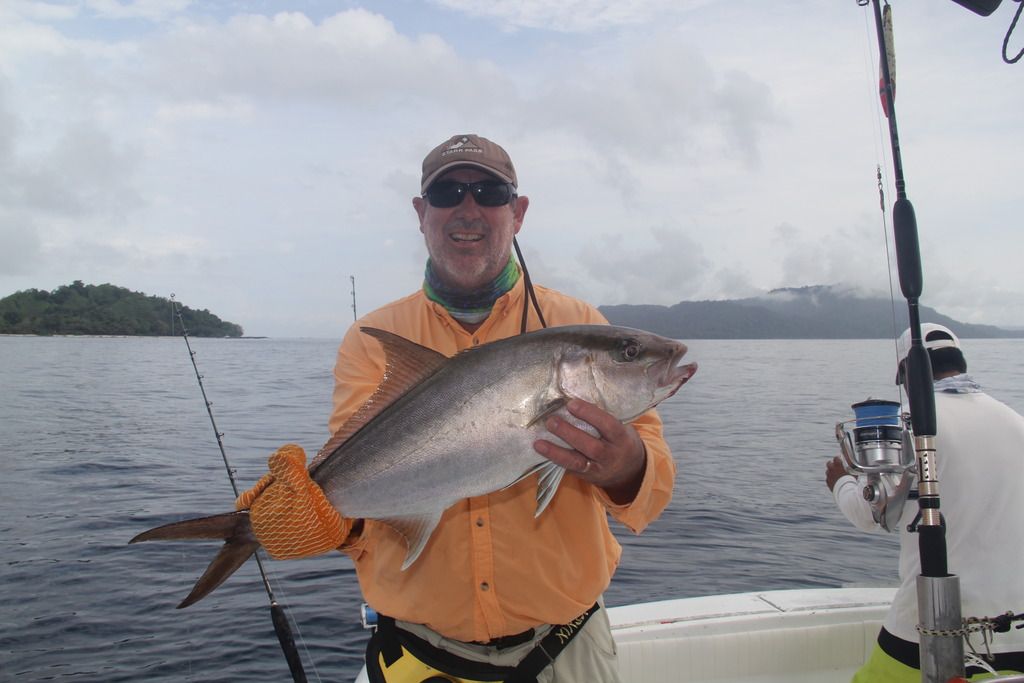 Kevin Green and almaco jack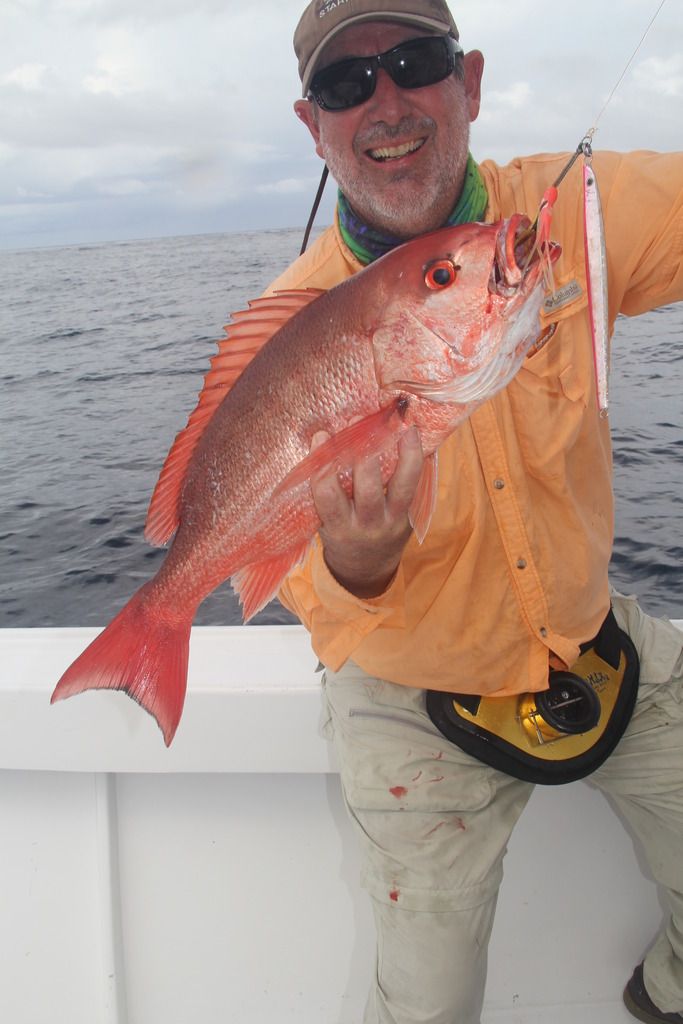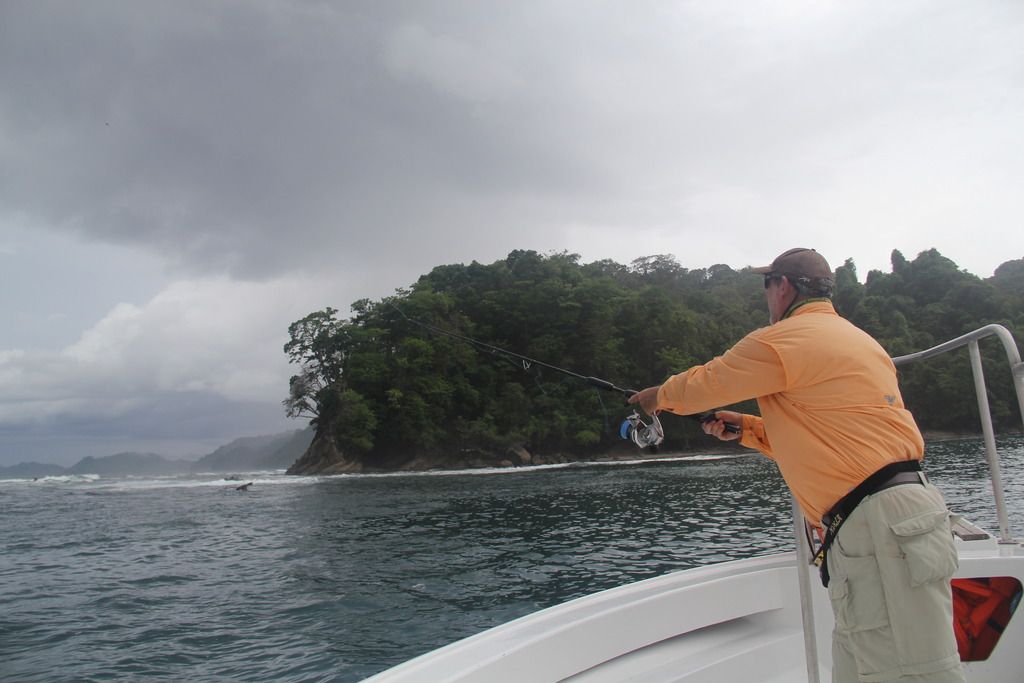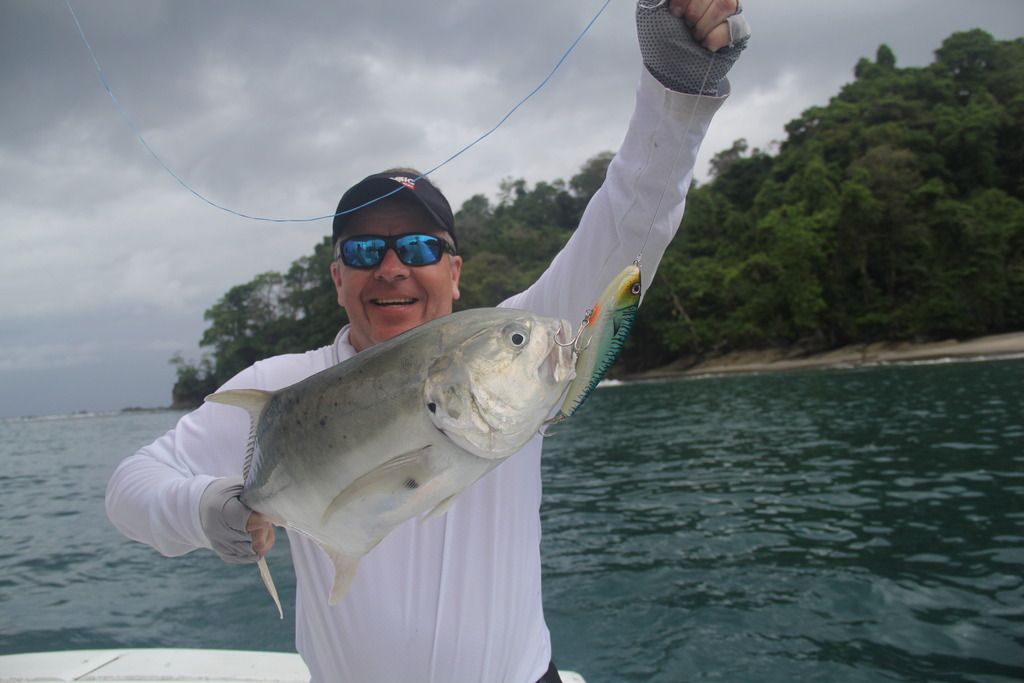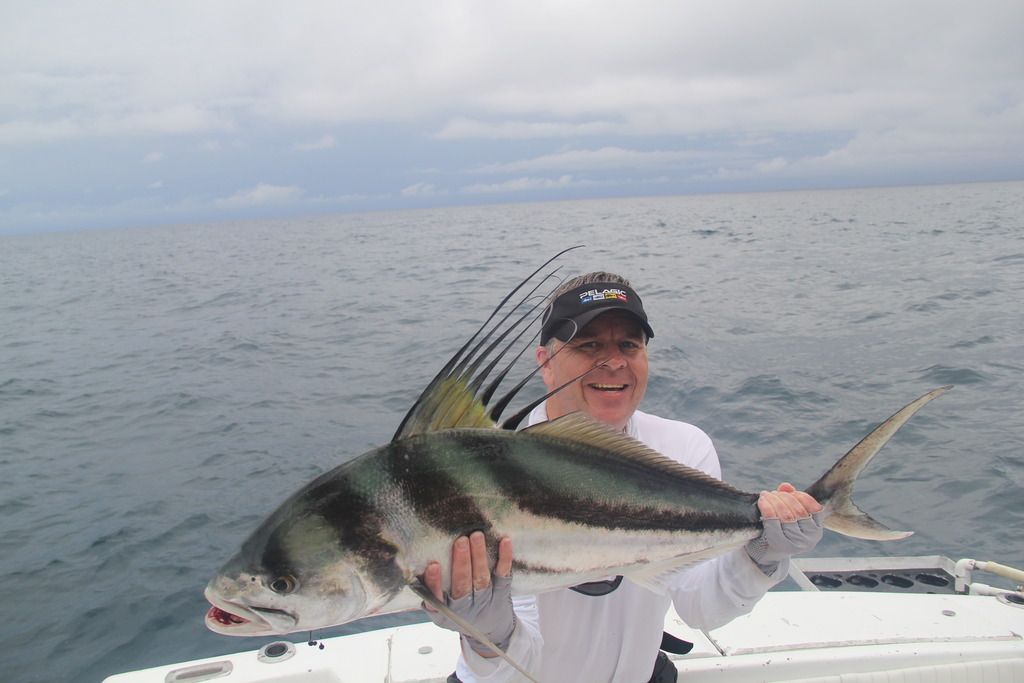 Mike Benbenek with first roosterfish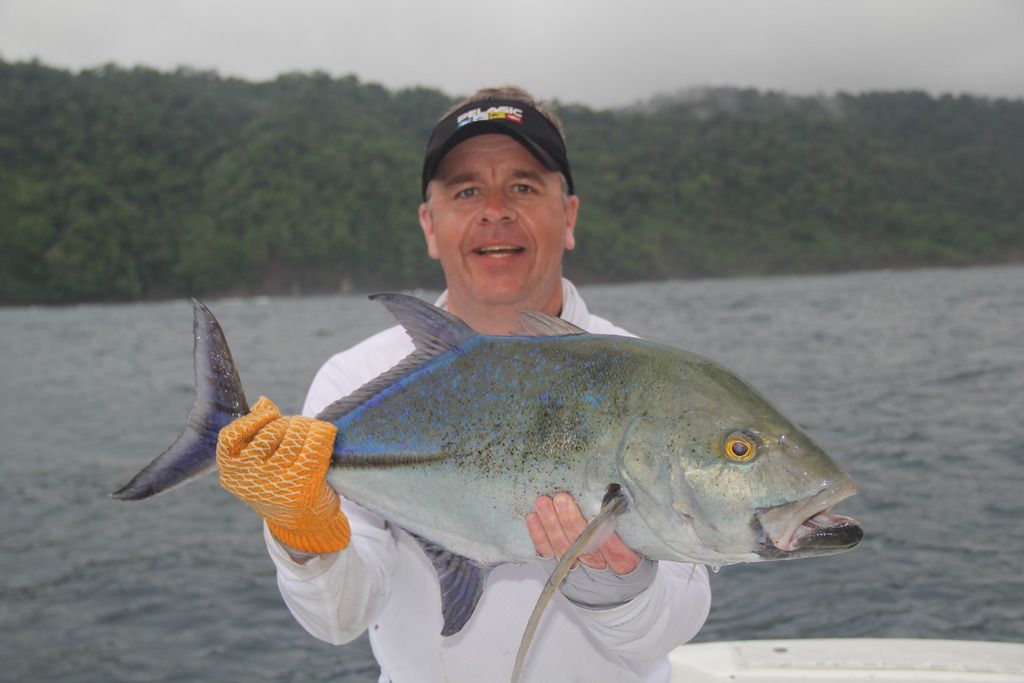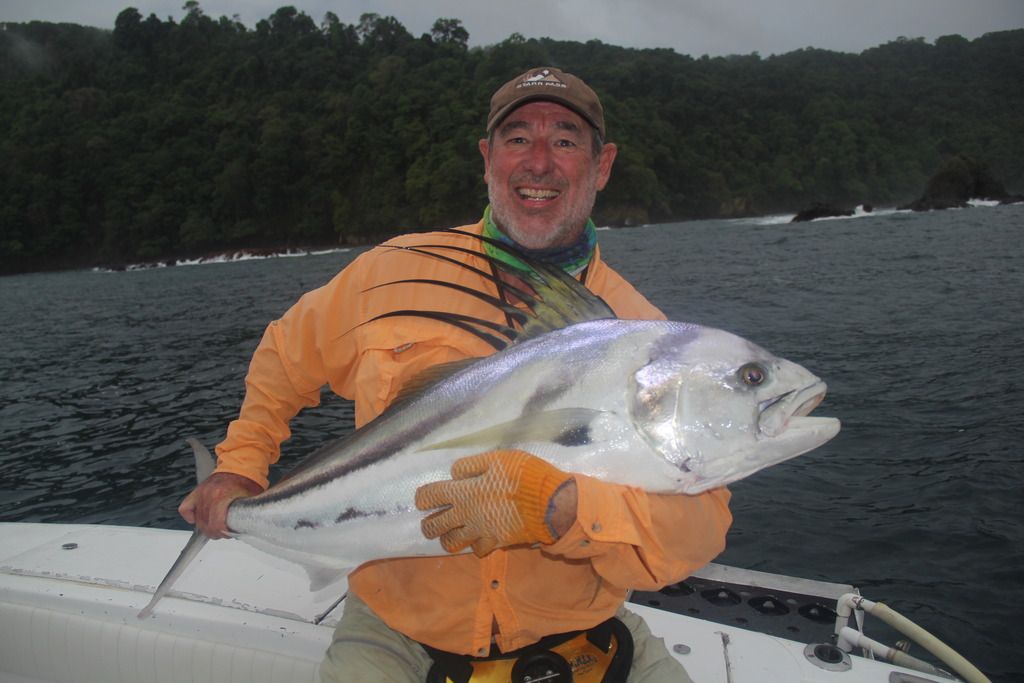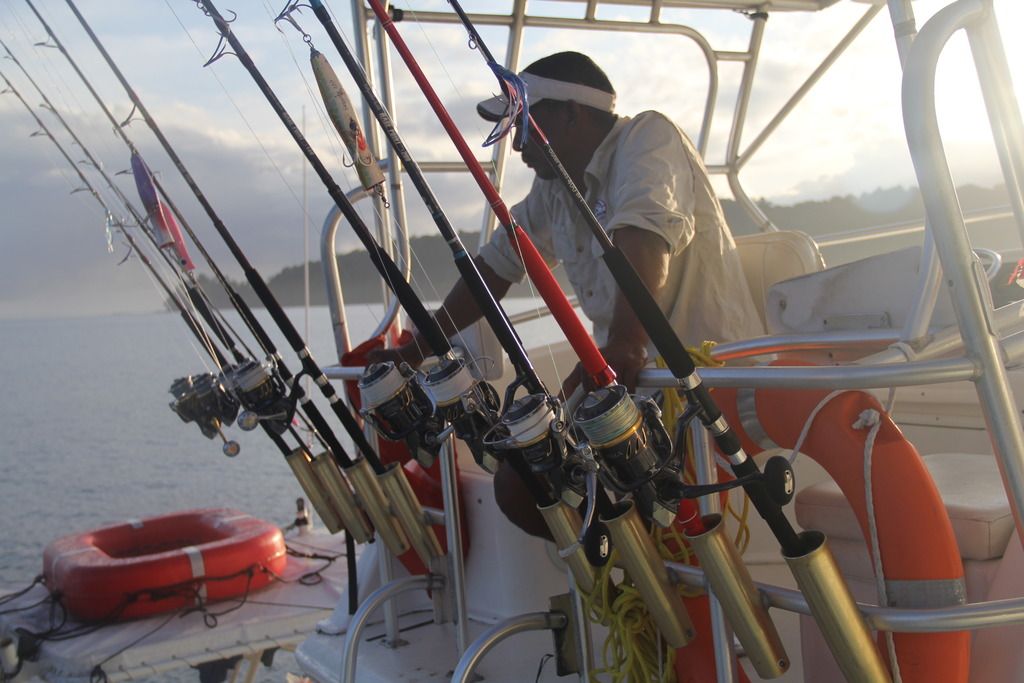 Capt. Chombo Antonio amid forest of spinning tackle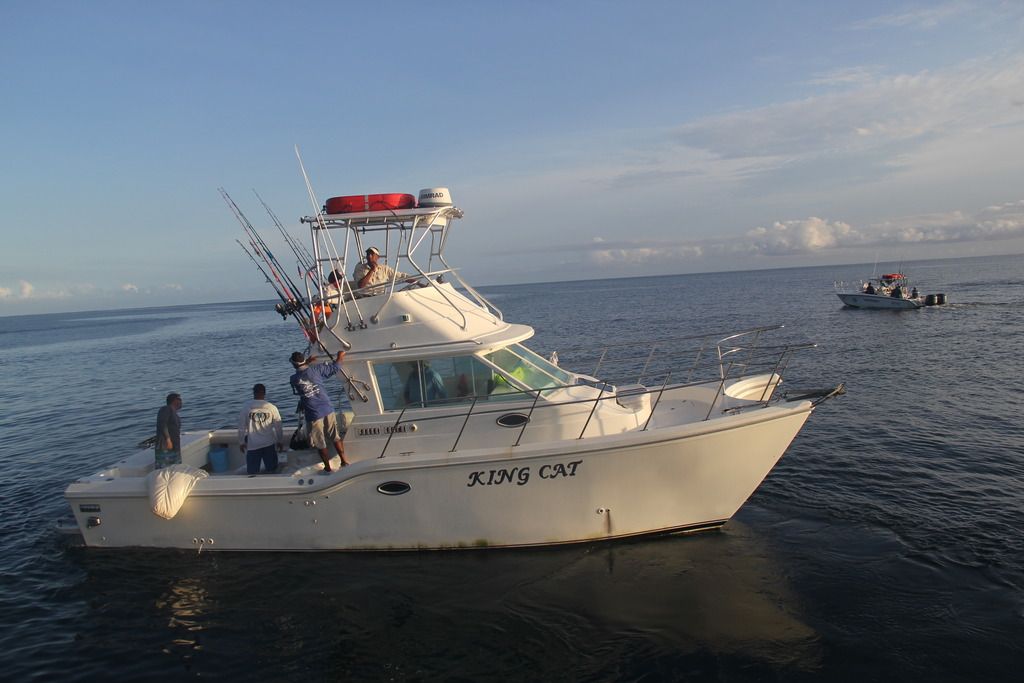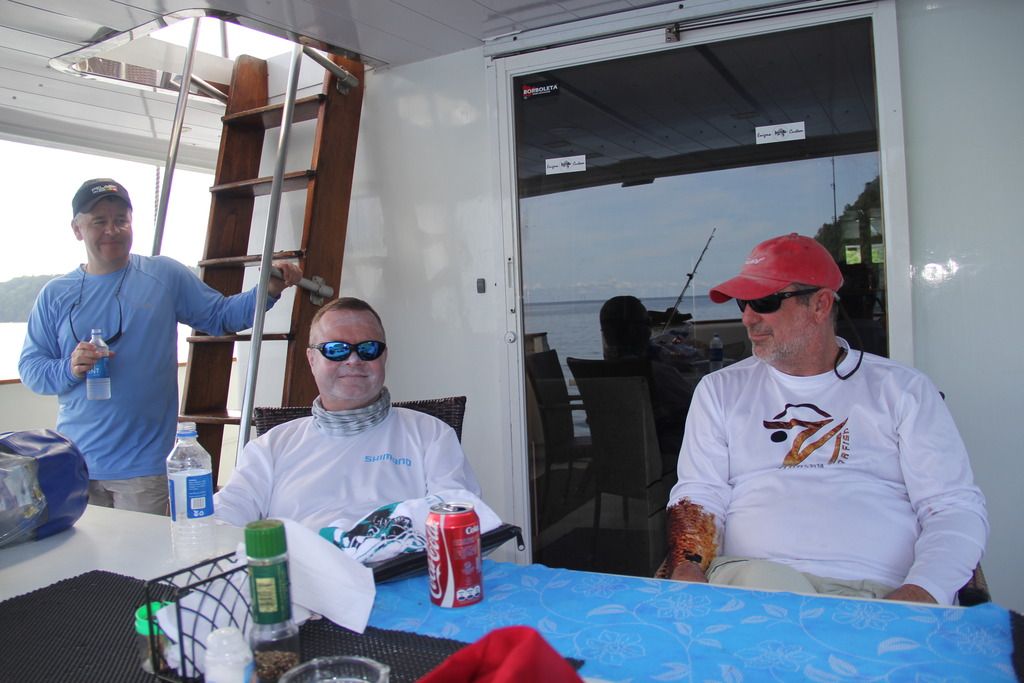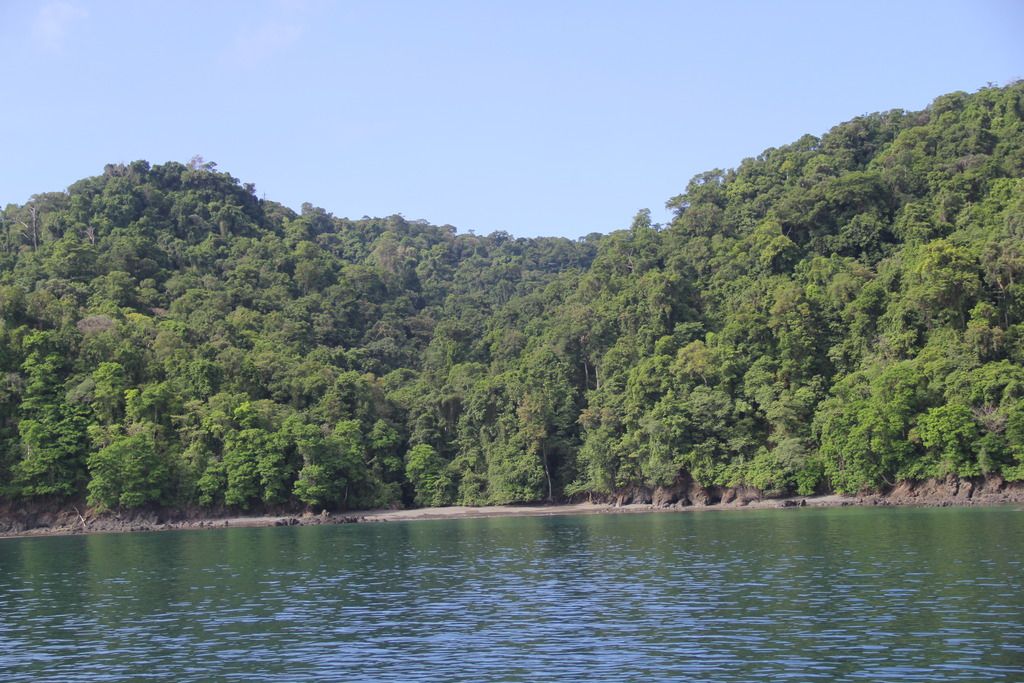 Hybrida Tropical from Germany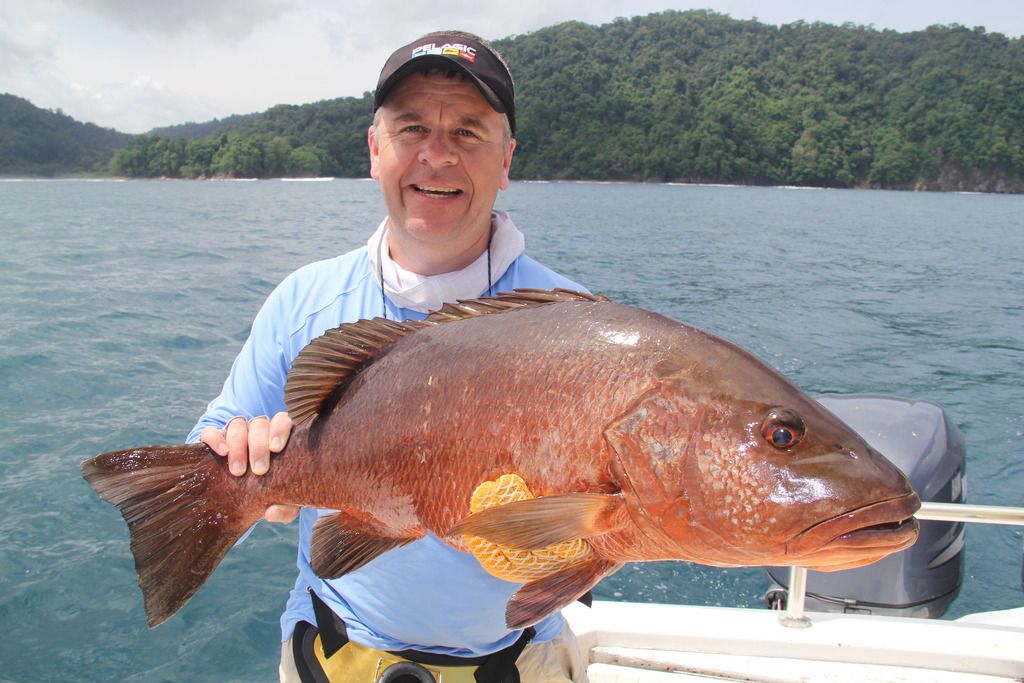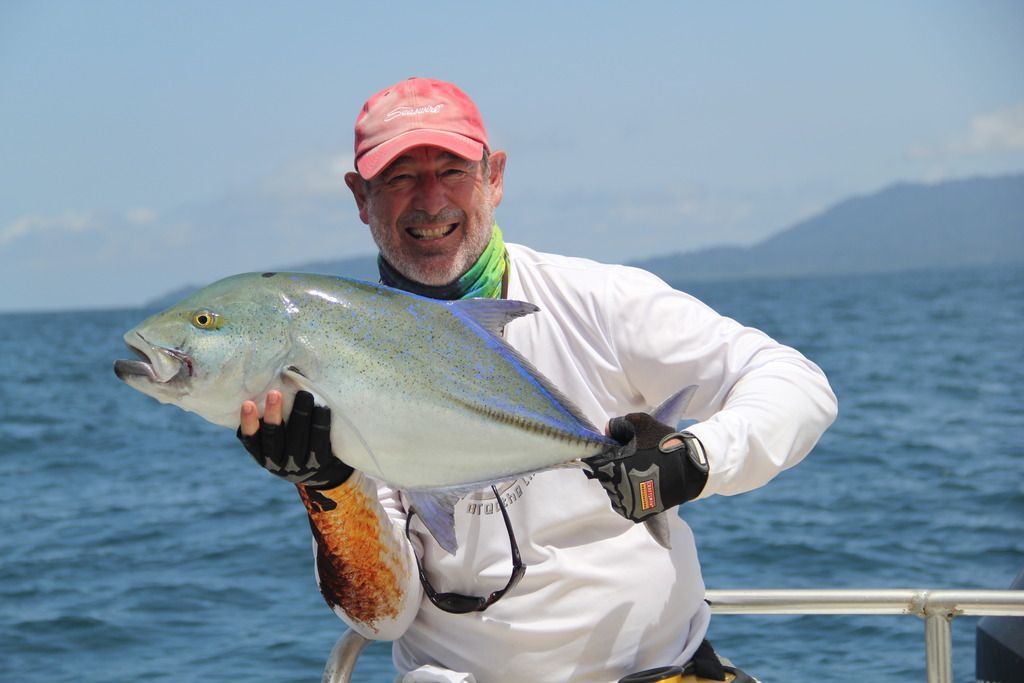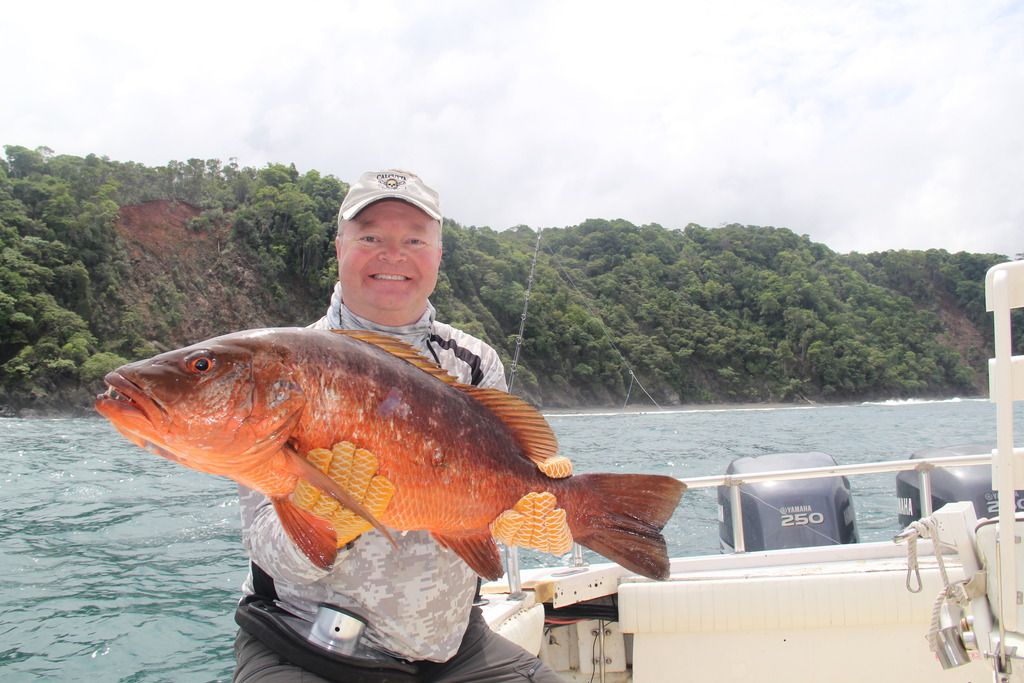 Dave Benbenek with a cubera snapper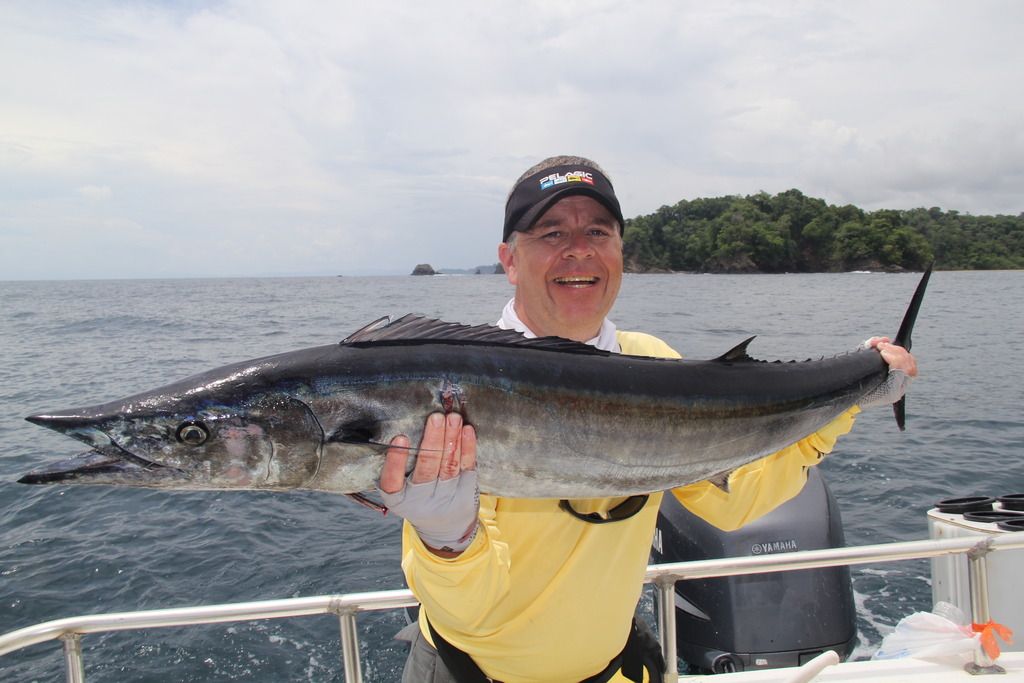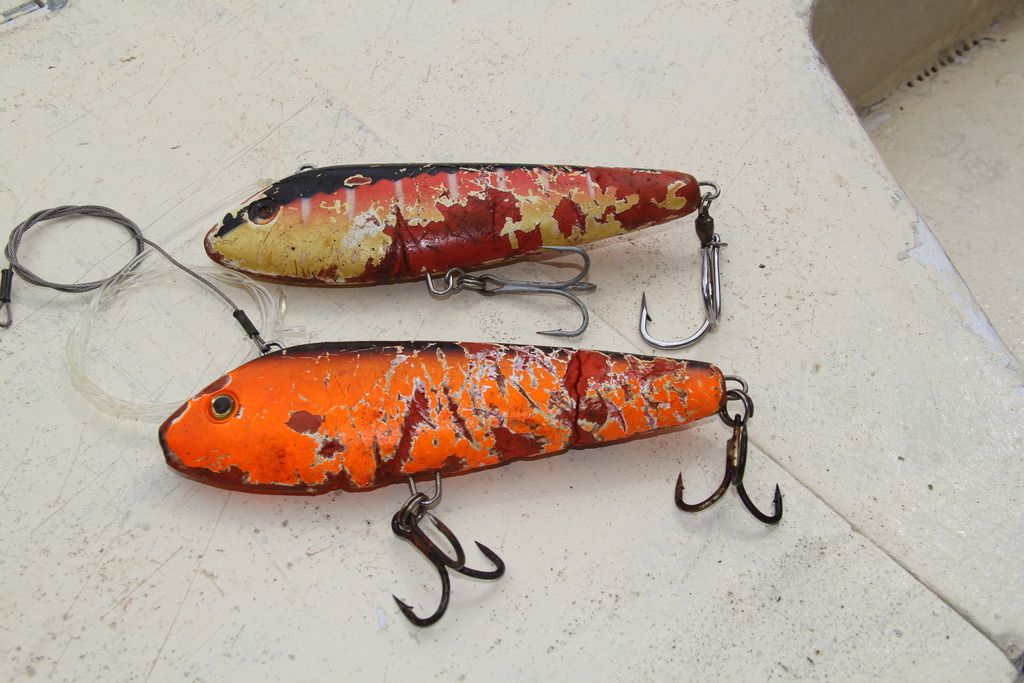 Last edited: