May 11, 2011
975
567
Name

Gary Graham
Boat Name

Watercloset
Jul 16, 2019 by
That Baja Guy-Gary Graham
Yellowtail bust loose at the Coronado's. Ross Zoerhof's 33.5-pound yellowtail tops the field of 70 anglers at Bahía Asunción Sportfishing Tournament.
Que Pasa
Valley of San Quintin
VIDEO from the moment the US Coast Guard seizes multi-million-dollar contraband of marijuana and cocaine.
The submarine could have sailed from a beach clandestine along the coast of Baja California.
SAN DIEGO, CA – In an impressive operation, the US Coast Guard intercepted a submarine that loaded 18 tons of cocaine and marijuana off the coast of San Diego, California.
The authorities of the US and Mexico are investigating a source that reports that the submarine was loaded in some clandestine beach by the coast of Baja California.
If the drug had reached the market, it would have had a value higher than $569 million U.S.
Video: US Coast Guard
Tijuana Bull Ring
The kelp line is seeing a fairly good bass bite although most are shorts. The kelp line is also seeing quite a few barracuda, but again, most are shorts. Maybe one in ten is a legal-size fish…fishdope.com
Coronado Islands/Rockpile
Still, it's the place to be for yellowtail. It isn't a secret either as there are tons of boats there fishing for them. Private boats, sport boats — both overnight and full day — and the long range fleet are all stacked up.
The bite has been excellent, and the boats report there are a lot of yellowtail around.
They are biting the yoyo iron, surface iron, sardine, both slow trolled and fly lined, and just about anything else you can think of…
fishdope.com
Corner to the 226-302 / Coronado Canyon / North of 32 20
Water temps dropped a bunch from 67- to 68-degrees down to 64.
Boats were reporting finding spots of bait and scalp, but the tuna seemed to have bugged out for the most part.
The guys also said the water is clean. So far this season the tuna have been hanging out in off-color blue to green water as that is where most of the bait has been.
We did get a few reports of gamefish, but most were for big bonito.
371 / 425 / 101
Quiet in this zone, too. The fish appear to be on the move.
The full moon is probably part of it. Water has cleaned up a bunch although the temp has dropped several degrees…
fishdope.com
Banda Bank / 238-450 down to the 1140 Finger
This zone has both bluefin and some yellowfin along with a shot for a good kelp holding yellowtail and the odd dorado.
It also seems to have the best odds of finding biters.
The bluefin are either 30- to 40-pound fish or 60- to 90-pound stuff. Some schools are mixed with 30- to 90-pound tuna. The yellowfin are from 5- to 20-pound with most right around 10- to 12-pounds. The yellows seem to be mostly nice fish in the 10- to 12-pound class.
Said this before and it still applies: some schools are biting a little, and some are all show and no go. Just have to keep after it. You never know when the next batch will be the ones that bite…fishdope.com
The past several days the Yo-Zuri Hydro Pencil in sardine color has been RED HOT!!!
Ensenada
Sammy Susarrey Amador sez summertime is here!
San Quintin
This week at K&M Sportfishing!
Cooler water with a bit of red tide but we still found plenty to pull on.
Steady pick on top-water calicos.
Bahia de Los Angeles
Bahía de los Angeles never disappoints! Even with all the new rules and regulations that were not enforced when first started these trips a good 10 years ago.
Went out with Joel, Jr., who I consider a good friend; I've known him since he was younger and used to go out with his dad. The truth is there are tons of amazing captains out there — Enrique, Igor, Jose Rosas, Joel, Joel, Jr., and even the famous Joker .
We all had a good share of excitement and can't wait for the next trip in a month…Lourdes
https://www.bdoutdoors.com/forums/threads/bola-first-trip-of-the-year.722030/
Bahía Asunción
It was the perfect day for the fishing tournament in Bahia Asunción. Here are some photos of the day. There were
70 participants on 20 pangas. Our buddy Ross Zoerhof won the first prize with a 33.5-pound yellowtail as well as second place in the calico division. The proceeds went to student scholarships…Shari Bondy
"We all know the saying about the blind pig. Well, today I rooted up the first-place yellowtail and a second-place calico. Shotgun start at 7 a.m. — one hour to my spot. One hour of fishing and a 1.5-hour leisurely motor back to the weigh in. Boom!
I want to take a moment to say "thank you, thank you, thank you" to COOPERATIVA CALIFORNIA DE SAN IGNACIO SCL, and all of the great sponsors of this past weekend's fishing tournament.
I give a special thanks to Hilario Arce for the months of hard work that must be done to organize this event. Other special thanks to all the participants in the tournament. Many of them I consider my friends, who have treated me kindly both on and off the water and are quick to share any fishing information with me. Greetings"…
Ross Zoerhof
Cedros Island
We are on the white sea bass. My little secret spot is producing — no boats in sight. WSB being caught on plastic swimbaits.
Yellows are biting but slow and you gotta really work for them using jigs.
Frontside of the island has no life. Tons of red crab around
the south end of the island has the best fishing going on. Jeff Mariani, Cedros Island Kayak Fishing Tours
Loreto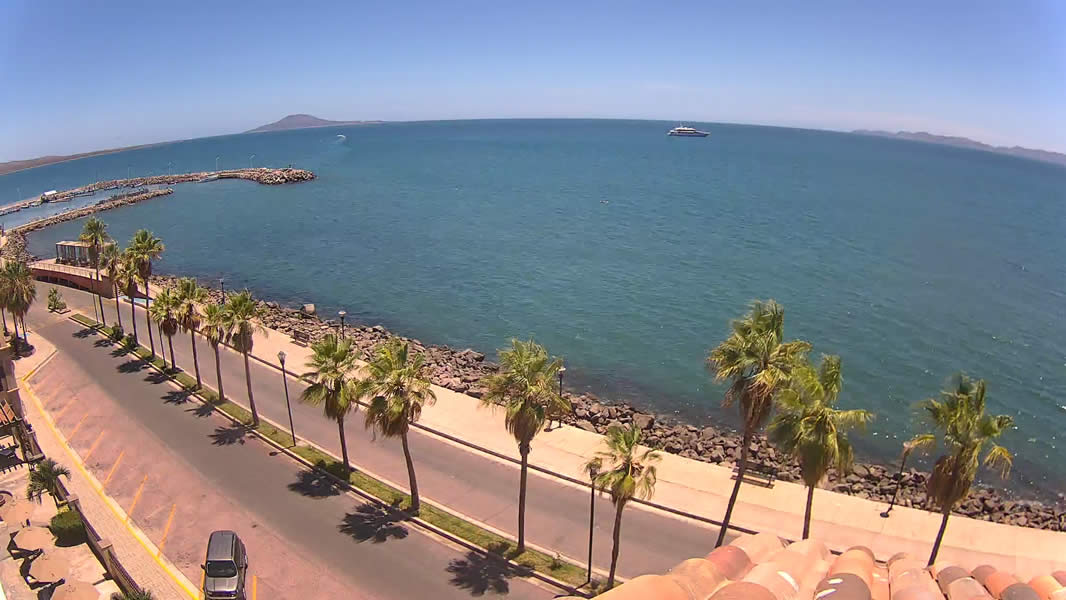 The weather is typical summer with a few powerful hours at mid-day. The fishing is developing into some consistent summer-type fishing including sailfish, marlin, dorado and as always, bottomfish. The dorado have been mostly on the small size and in great numbers.
There is a nearshore current line stretching from Punta Colorado past Montserrat Island that has been holding many 24-inch dorado.
Toro action is hot for anyone who wants to test their endurance, and in the same area, we normally see good numbers of the "other" jacks and roosterfish.
All the bottom dwellers are in attendance with good catches of yellowtail and baqueta.
Great fishing can be found with many surprises. Lots of dolphin and several different species of whales including a pair of off-course Pacific gray whales!
Captain Francisco is holding one of the largest dorado we have been catching and some photos from Rod and Debbie working over the bottom fish. (Bottom fishing is best scheduled for the first stops of the morning. You won't want to be sitting still at mid-day fight a bottom brut)!
Magdalena Bay
Stripers are starting to show on the ridge. Could be an early year for wahoo. We will check it out next week"…Bob Hoyt
La Paz
MEXICAN MINUTE LA PAZ FISHING REPORT from Tailhunter Sportfishing for Week of July 7-14, 2019
East Cape
Kudos to my good buddy Jeff DeBrown for taking me to Roosterville. I am very blessed to have landed this magnificent fish off the beach this morning. I said a quiet prayer last night that if I caught a "Grande," I would dedicate it to the late Celine Bayla and Jon Hart, two beautiful people that lost their lives prematurely a few days prior to me coming down to Baja. This one was for them! — at Baja California Sur.
Al Q
Scorpion Sportfishing East Cape Report – July 14, 2019
Fishing this week on the East Cape saw continued action for billfish, tuna, and roosterfish. Striped marlin, sailfish and the arrival of blue marlin provided lots of action for anglers this past week. Tuna action was up and down. Some days the action was pretty good for tuna, and other days they had lock jaw. Typical yellowfin tuna. Big roosterfish showed up around the lighthouse. The key was getting live bait, which was available some days and hard to get the others.
The highlight of the week was the
first annual Ladies Only Tournament. Conditions
were rough with a strong south wind, but these East Cape girls are tough. They got our first wahoo of the season aboard the "Scorpion," as well as marlin. We would like to congratulate all of the ladies who participated, and we are looking forward to next year.
This fishing season on the East Cape should continue to be a great one. If you would like to get in on the action, visit
www.scorpionsportfishing.com
.
Here are some highlights from the first annual Ladies Only Tournament at Hotel Palmas De Cortez. There were 17 teams with 55 anglers that hit the water for two days of hardcore fishing by the best lady anglers on both sides of the border. This is a historic event being the first ladies' tournament in all of Southern Baja. The winning team was Team Rude Boy with anglers Susan Sosa, Agnes Roshanaee and Cyndi Leechesrepresenting the Dana Wharf Lady Anglers Fishing Club in Southern California. Congratulations to the crew as well with Captain Chuy and Deckhand Nestor who landed a total of eight billfish during the two-day tournament.
If you'd like to take part in next year's Ladies Only Tournament, please contact Eddie Dalmau at 877-777-8862 x202.
Puerto Los Cabos
Available live bait has been the same for the past month — caballito, moonfish, mullet, ballyhoo, and slabs of squid. On the offshore grounds, there have been increased schools of small skipjack and bolito moving in, and these always make good bait options for larger gamefish species.
The warmer water has also brought in larger marlin; recently there have been daily reports of blue marlin being hooked, at least one weighing about 240 pounds was landed, and others up to over 400 pounds were fought and broken off. There are still some striped marlin in the area, but most of them are now closer to Southern California searching for cooler water and their preferred mackerel food source.
Anglers were finding a small grade of football-sized yellowfin tuna spread out in open water around the San Luis Bank;
trolling small hoochies produced scattered results, and this time of year we see these small tuna show. Only a few yellowfin tuna to 50 pounds were reported recently. So far nothing is going on though the larger cows are being seen. The next several weeks is when things change rapidly, and we would expect to see schools of larger yellowfin tuna move in. No wahoo are being reported — only a handful of dorado, the majority of which are small-sized and are released.
Off the bottom, there was on and off action for red snapper, Almaco jack, leopard grouper, and bonito. Anglers used yo-yo type jigs, as well as various bait. This is the month when we normally see the largest Almaco jack of the season — we weighed in an 83-pound Almaco jack for angler Eric Chen, from Las Vegas. He fished with skipper Chuy on the super panga "Fortuna." We have not seen the run of dogtooth snapper develop though this is usually the peak time for them.
Along the shore, there is scattered action for jack crevalle and roosterfish to over 40 pounds, though there hasn't really been a significant big run of these fish this year…Eric Brictson, Gordo Banks Pangas
Cabo San Lucas
Numbers at a glance: Billfish 53%, tuna 30%, dorado 12%, other species 7%.
Warmer water temperatures on the Cortez and the Pacific brought some good fishing. Anglers heading out found good-sized tuna schools, as well as some marlin, and they landed a few dorado per boat, even if some of the dorado were too small to keep. However, others, like the 56.7-pound trophy bull dorado caught by Rudy Mendoza on the Pisces 35-foot "Valerie" impressed locals and visitors alike at the dock. The Pisces 31-foot "Rebecca" also returned with a very nice (approximately) 50-pound wahoo, making it seem as though this was going to be one of our best weeks so far.
But, as fishing would have it, we had some picky billfish. It began to get a bit more inconsistent, and crews had to work very hard to find and land the fish. With that said, the Pisces 31-foot "Rebecca" still managed to catch and release five striped marlin at Destiladeras in one day, and blue marlin were starting to show up, too; all were released — mostly around 200- to 250-pounds each. There were seven blues, and 49 billfish caught, along with 160 yellowfin tuna. Inshore fishing included grouper, jack crevalle, triggerfish, and a couple of roosterfish.
Cabo Climate: The outlook is for warming with mostly sunny skies and pleasant average daytime temps in the high-80s with mostly sunny skies, and evenings in the 70s. Winds are expected to be in the 7-mph range, mostly out of the west and northwest in the afternoons. Humidity is expected to run in the 60s.
LOCATION: 200 Spot, 11:50 Spot, Los Arcos, La Herradura, Destiladeras
BEST LURES: Caballito, lisa, and ballyhoo bait; guacamayo and tigrillo lures. Tuna: cedar plugs and feathers.
WEATHER CONDITIONS: Sunny skies, warm weather. Mostly calm, glassy seas with top seas 3 to 5 feet.
AVERAGE WATER TEMP: 80- to 82-degrees F – Pacific and Sea of Cortez.
Mainland Mexico
San Carlos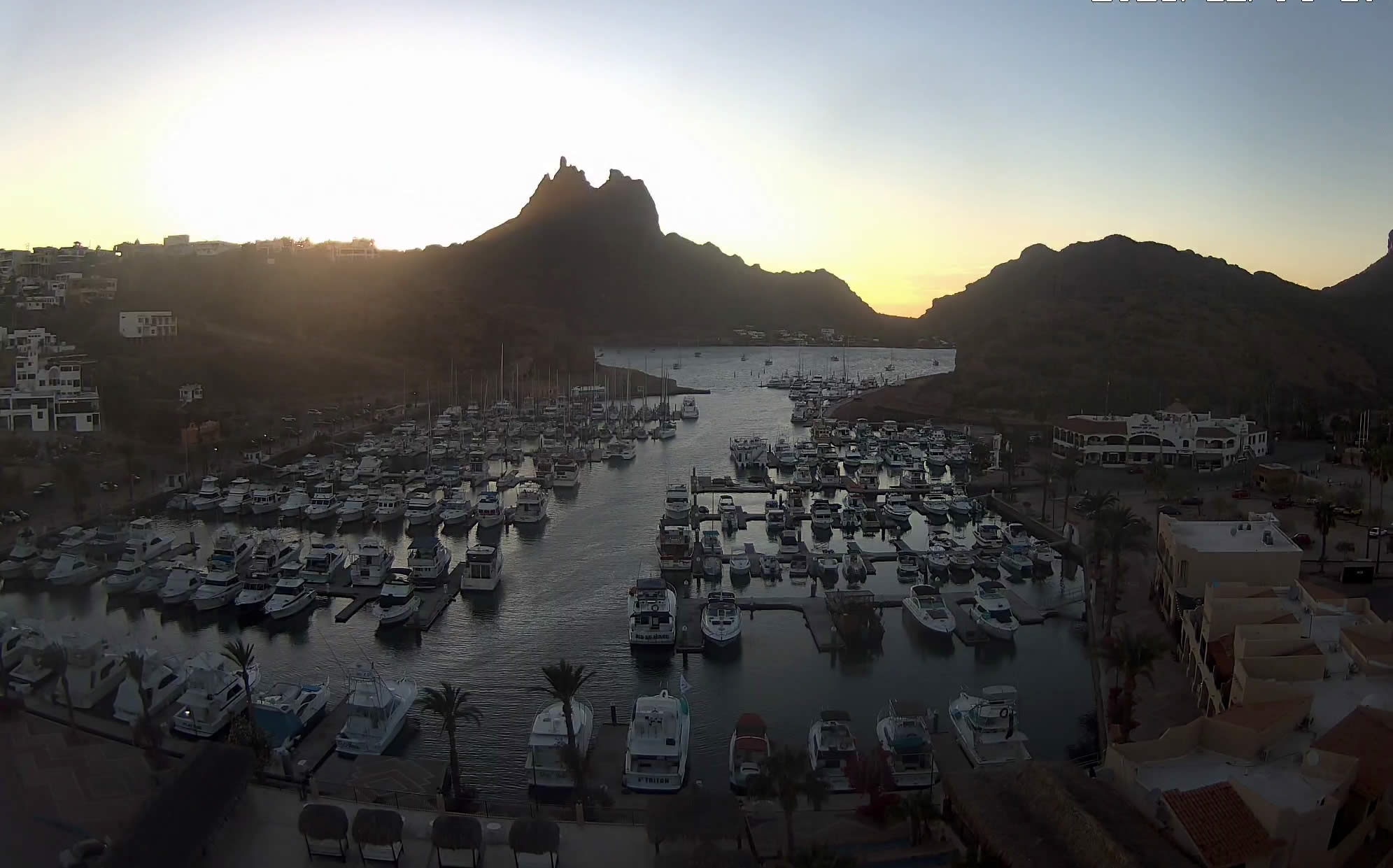 Costa Rica
#Anglers4Conservation #FECOP Do you want Costa Rica's great catch and release sailfish and blue marlin bite to continue to improve? Please sign our petition to reduce the amount of marlin and sailfish that end up DEAD as the "By Catch" of illegal commercial fishing vessels.
http://fishcostarica.org/tuna-for-ticos-sign-the-petition/
Guatemala
The Afinity crew released this beauty just in time for #MarlinMonday I #SummerFishing I #CVL I #Guatemala
Last Minute Openings — call NOW to reserve:
(305) 854-4665 /
[email protected]