A friend of mine Len Cunningham shy of 90 years old does atleast 1/2 dozen long trips a year on strictly The Royal Star.
Was my Cornwell tool dealer back in the day before he retired, & swings by the shop & tells me all about his adventure a few days after he returns....
Fish Report for 11-28-2018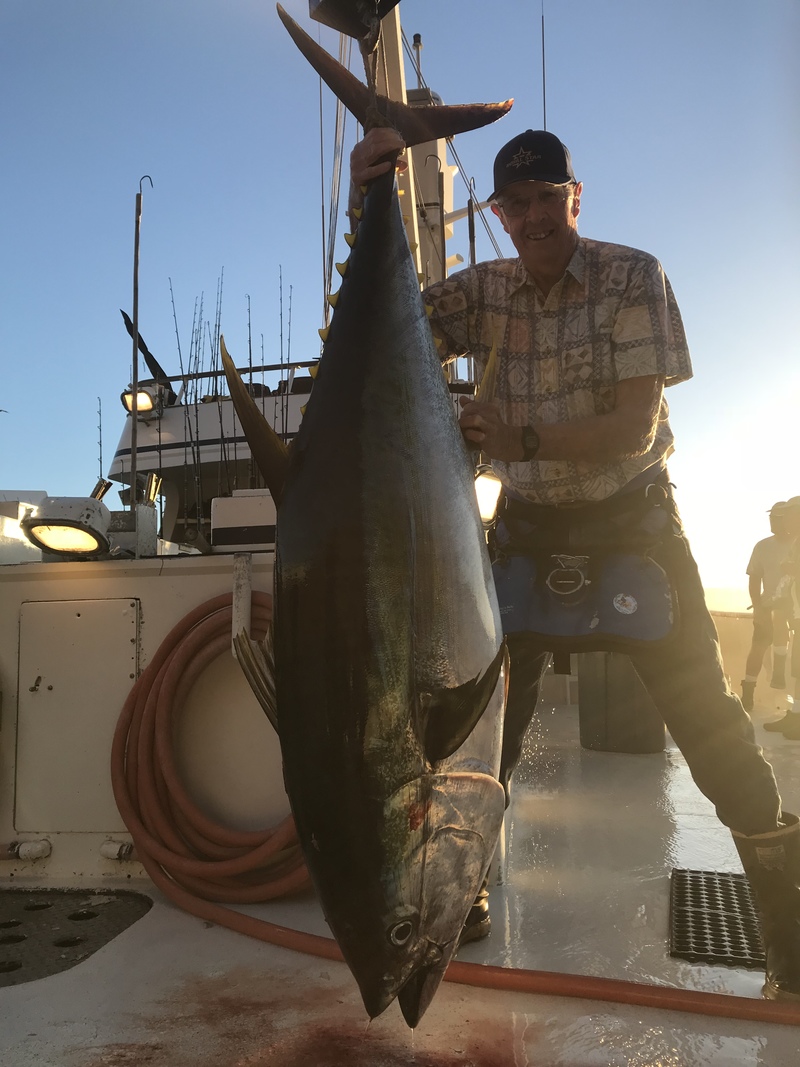 Fantastic sign
11-28-2018
Tim Ekstrom
Very good sign here at the island; as good as we have seen all season. And it bites. And, down in the most productive zone, no denizens to deal with. I can't say the same for other zones. In particular those that currently host the best sign of jumbos. But that will change.
We spent the better part of our day targeting the jumbos with some morning success. After about 08:30 they simply disappeared. Pulling up our stakes and heading for reports of fishing far better we arrived in time to make a fine afternoon of it. Beautiful grade yellowfin, 60 - 100 pounds were abundant and willing. Pleased with the sign we see and conditions we are hunkering down in advance of this little front scheduled to pass tomorrow. For that reason alone I can't think of a place I'd rather be. Settled in on the protected lee side we'll ride it out in comfort while continuing to target this beautiful grade yellowfin.
If you are on the fence perhaps today's photo will provide that final inspiration. Royal Star living legend Len Cunningham got his day started with this dandy 183. At 87 years young Len is still showing us youngsters how it's done. What an incredible individual - old school to the core.