May 11, 2011
975
566
Name

Gary Graham
Boat

Watercloset
-
Reports of rain from
Loreto
on down to East Cape remind us that we do have a winter in Baja. Not many anglers have arrived as Christmas looms ahead of us. They are probably doing a little last-minute shopping.
For the few who are fishing, it's bottom fishing on the west coast of Baja with an occasional yellowtail mixed in.
Above
Cabo San Lucas
, on the
"Finger Bank,"
the reports continue to dazzle those willing to make the long run uphill … still double-digit releases. Closer to the tip there are a few billfish, plus at least one monster tuna at the
Gordo Bank
and a few roosterfish lurking near shore.
East Cape, La Paz
and
Loreto
are still enjoying decent fishing in between the north wind blows.
Que Pasa
Tracy Ehrenberg,
Pisces Sportfishing
described the ongoing, illegal striped marlin harpooning by pangas in Cabo San Lucas Finger Bank area, highlighting Pisces Sportfishing's response and continuing efforts to prevent the illegal activity in the future.
Reports were received from the Sport Fishing sector in regard to commercial fishermen from
Todos Santos
(45 minutes drive up the Pacific coast from Cabo) capturing and commercializing marlin in the áreas knows as
Finger Bank
and
Golden Gate Bank
(where there is a concentration of these species due to schools of bait and other marine life which billfish feed on) killing them with hand held harpoons
On the 21st of November of this year (2018), an operation was carried out with logistics set in place by
SEMAR, FONMAR, CONAPESCA
and
PISCES GROUP CABO
, where a navy interceptor boat and a Pisces Sportfishing boat participated with observers from FONMAR on board as well as representatives of Sportfishing. The result of the operation was the impounding of a 22-foot panga with S.C.P.P Punta Lobos on the hull with the name Punta Lobos XLII and with registration number 0304182513-5 and a 115 hp Suzuki outboard motor 4 stroke, two harpoons and three trunks of fish without heads or tails which were fresh marlin giving a total weight of 95.78-pounds. It should be mentioned that more evidence could not be obtained at time of the inspection.
This action took place when the crew of the above-mentioned boat, where found chumming with bait known as mackerel, to bring the marlin to the surface, where harpoons were then used to spear the fish. When the fishermen became aware of the patrol boats presence advancing towards them, they threw the product, consisting of pieces or marlins into the sea, actions confirmed by the observers of Fonmar and the representatives of Sportfishing. The patrol boat proceeded to do an inspection of the fishing boat, finding 30 pieces of mackerel bait, as well as two hand held harpoons, wrapped in a canvas sheet and blood on the floor of the boat which the fishermen were attempting to clean at the time of the inspection.
Immediately a search was made of the nearby area where marlin trunks were found floating, which were secured, and the formal report was written up along with the impounding of the fishing boat, motor, product and harpoons which possession and use of is prohibited by law.
Must be December! … Mara's Sportfishing Ensenada
Tijuana Bull Ring
Main catch is rockfish with the odd bonito or two and some mostly-short bass.
Coronado Islands
It has been slow here lately with just a few bonito, but plenty of rockfish …
fishdope.com
Offshore
Poor weather and no report! …
fishdope.com
Ensenada
San Quintin
Out fishing with my friend Rosarito Jimmy on a beautiful winter's day; one yellowtail and limits of bonito, out fishing! Also, my friend Rick Woodley and Dave were out as well … good to see you on the water, Rick…
Juan Cook
Gonzaga Bay

Lures? What brands do you recommend?
I already have a handful of Nomad Madscad 150's, a few Daiwa SPMinnows, a Yo Zuri High Speed Vibe plus a Shimano Orca and a few Krocs…
Do you prefer sinking or floating?
I have enough plastics and iron.! don't anticipate we will do that much trolling.
Your input would be appreciated…
Calico Bob
https://www.bdoutdoors.com/forums/t...hard-baits-are-effective-for-cabrilla.705823/
Bahia de Los Angeles
Mornings are 60 degrees, warming to around 70. Camping is allowed at
La Gringa
and try Rafa Cueves, Marco, Antonio or Angel at
Campo Archelon
for a guide. They are all good people! Plus, they are still catching yellowtail and some bonito…
Connie & Brett
https://www.bdoutdoors.com/forums/threads/looking-for-bola-report.705741/
Santa Rosalia
Bigger yellows San Marcos Island … north. …David
https://www.bdoutdoors.com/forums/threads/san-lucas-cove-santa-rosalia-report.705624/
Loreto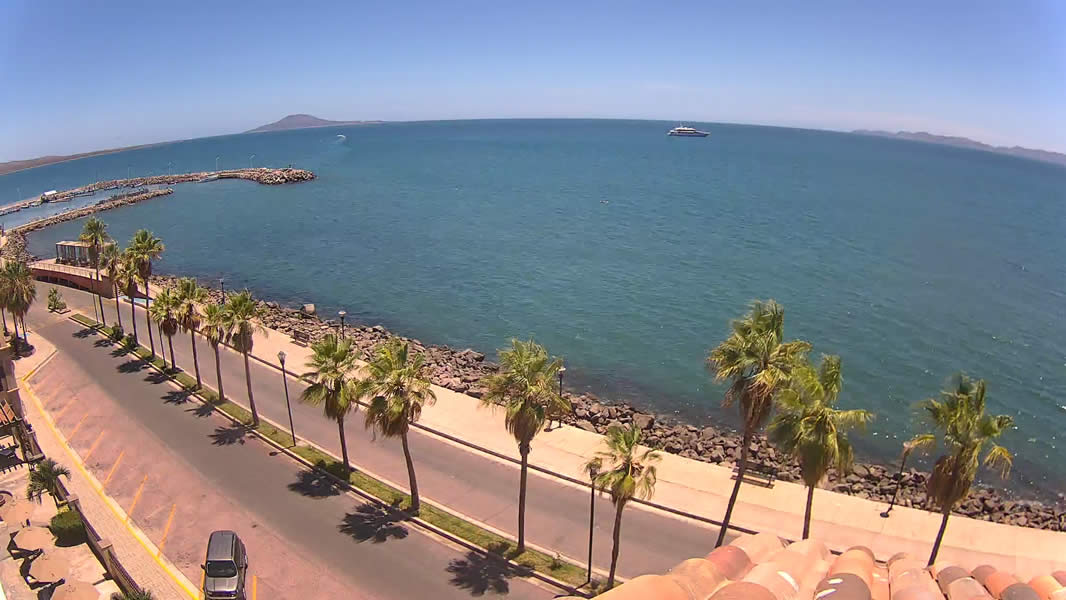 There haven't been any changes in the fish count this past week and delicious bonito are still topping the list. Second place was a tie — a back and forth battle between cabrilla and dorado on most days.
Roosterfish and sierra are consistent along the coastline from the airport all the way to San Bruno. The commercial handline fishermen are catching yellowtail while fishing for snapper on the rock piles. Few of our clients are interested in "sitting and soaking" for the needed hours in
Yellowtailsville
!
A coastline cabrilla from the "el bajo" coastline. Luis nailed this one on a trolled hard bait,
although sardina are great if you can chum up a boil of fish.
The "go to" spot for cabrilla is still the rocks north of "el bajo" with a few fish close to 20 pounds.
We had some morning sprinkles and afternoon wind today. It looks like this weather pattern is announcing that Christmas and New Year's are around the corner! …
Rick Hill
Magdalena Bay
Can't say enough about shooting striped marlin on bait balls in Mag Bay last month. Glad Hunter got some photos of me (Pat Ford) — with Hunter Ledbetter and Eli Martinez.
La Paz
MEXICAN MINUTE LA PAZ FISHING REPORT from Tailhunter Sportfishing for Week of Dec. 9-16, 2018
Dom Castagnola – Saw frigates working and jumping dorado just inside that Barco Azul on the left one day.
East Cape
Tis the season and the north winds and cooler temperatures are here. For the early risers, there is always a chance for a few "quickie" dorado, yellowfin tuna or maybe even a wahoo.
Inshore it may be a sierra or perhaps a few bottom fish off the pinnacles in front of the jetty at Costa Palmas Marina.
Either/or but don't linger out too long or it may be a bumpy ride back to shore as the winds pick up mid-morning.
Most of the operations are kicking back, getting into the holiday spirit and only going out if asked.
Puerto Los Cabos
Still no signs of a new resource for sardina; caballito continue to be netted in the marina channel. Other bait options for anglers have included strips of squid and ballyhoo. Local sportfishing fleets are searching out the fishing grounds from Chileno to Vinorama with the most consistent action being found from Iman to Vinorama. The problem is that this is where the wind has been blowing the grounds out of shape and making it more difficult to drift fish for the yellowfin tuna.
Anglers were doing well to land two or three yellowfin tuna, ranging in sizes from 10- to 80-pounds — most being in the 10- to 20-pound class. The highlight catch was the super-cow-sized tuna brought in by a team of local anglers. This yellowfin tuna weighed in at 313-pounds and was hooked into on the Gordo Banks on a piece of squid — quite an impressive tuna for this late in the season! It took the team close to an hour and a half to bring the monster to gaff.
Besides the sporadic bite for tuna, the dorado and wahoo proved to be even more elusive. Only a scattering of these gamefish were caught. Hard to say what the coming weeks will bring – perhaps cooler, off-colored greenish ocean conditions. It's seasonal transition time. Should start to see schools of mackerel and sardineta move in; this migration usually brings in more fish.
Not normally the known season for these fish, the off-the-shoreline-charters were doing well for roosterfish, particularly in front of the San Jose del Cabo hotel zone. Most of these roosterfish are smaller-sized juveniles, under ten pounds, with an occasional larger specimen in the mix. Please remember: always release these prized fighting gamefish!
They are known more for trophy fish — not known for their eating quality. Take a photo and release!
Not much bottom action because of the swift currents and dominance of triggerfish. We did have one nice California sheepshead, as well as island jack, some pargo and a couple of amberjack and bonito.
Billfish is mainly going on in the Pacific now, with very little marlin action off San Jose del Cabo. When their food source moves in this direction, the marlin will follow.
Whale migration is now moving in with more of these mammals being seen daily…Eric Brictson, Gordo Banks Pangas
Cabo San Lucas
1 of 6
Numbers at a glance: Billfish 68%, tuna 32%, dorado 21%, other species 10%.
The amazing Finger Bank action continues!
Marlin that were being found closer to Cabo between the Old Lighthouse and the Margarita's area are a bit scarcer, showing up in good numbers at the Golden Gate Bank instead. Up to seven marlin were caught by Pisces 35-foot Valerie, with an average of two to three per boat.
Tuna numbers have risen slightly, although captains are still going quite a distance to find them. Dorado, wahoo and smaller game fish (including grouper) are around but only a few roosterfish.
Out of 63 boats, 61 were catching fish! Over 270 marlin were caught and released, and 193 tuna caught, with releases as well when anglers reached limits.
Our top release boat at the Finger Bank was the Pisces 72-foot
Tag Team
, who has yet to get in on the Finger Bank frenzy but settled right in releasing 46 striped marlin weighing about 100-pounds each on ballyhoo. They also released the only blue marlin, also about 100 pounds.
On another run to the Finger Bank, 35 striped marlin were released, this time on mackerel and ballyhoo. Baby Brother, a 37-foot
Tag Team III
, also headed to the Finger releasing 13 striped marlin one day, 4 on another day, though slightly closer to home between San Jaime and Golden Gate area. The marlin hit on mackerel and a black/green lure.
Inshore fishing has continued to produce nice catches of smaller dorado and schools of skipjack with sierra showing in increasing numbers from Solmar to El Arco. Roosterfish are showing in the surf from Solmar to around the point at the Lighthouse as well as in the Palmilla area.
Cabo Climate:
Warm, partly cloudy. Some light wind on a few days, but overall good conditions.

Sea Conditions:
Seas have been relatively calm in the mornings throughout the area with some swells and chop showing up in the afternoons. Forecast is for more of the same with winds in the 6- to 9-mph range from the WSW and shifting to the WNW by the end of the month. Sea temps were closer to 79 to 81°F, cooling to 73 to 75°F after a couple of weeks.

Best Fishing Areas:
Finger Bank, Golden Gate Bank, San Jaime, Migrino, and the 210 Spot.

Favorite Bait:
Trolled smoke trail lures along with live caballito or mackerel were the favorite for the marlin. Soaking live bait around the Finger Bank produced successful multiple striper counts. Everything seemed to work for the dorado from trolled lures to drifted bait. Hoochies were by far the preferred and most productive lures for the sierra.

Bait Supply:
Live bait is available at $3.00 per bait upon exit from the harbor. Mackerel, when available, are popular with the captains.
Mainland Mexico​
San Carlos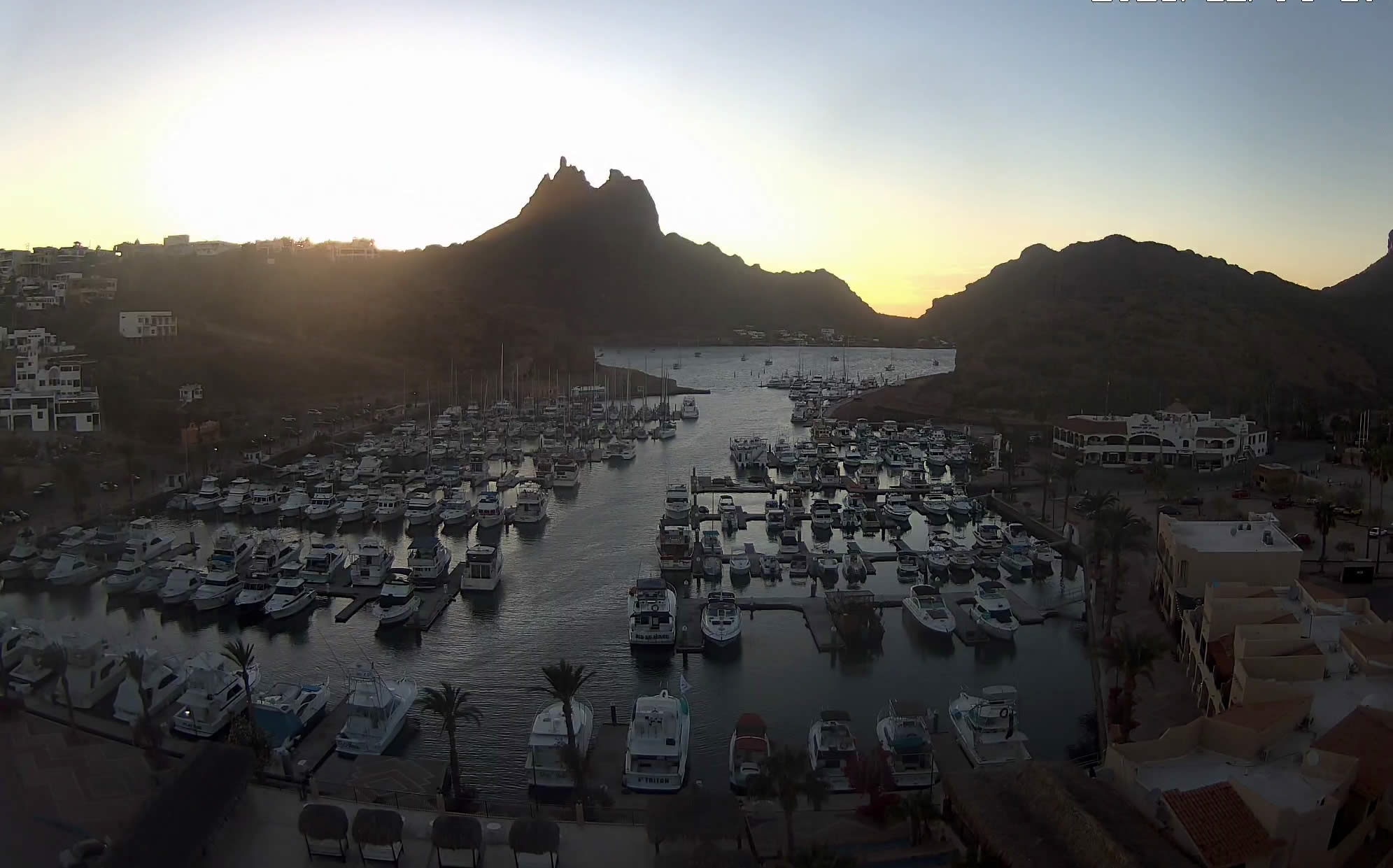 Puerto Vallarta
I've just gotten back from a 2 1/2-day trip aboard the Aleta — fun fishing with the boss; Joe Furgerson, Joe Stoops, and Rick … 6 yellowfin, 1 sailfish, and 1 dorado with the biggest yellowfin being a 290-pounder.
https://www.bdoutdoors.com/forums/threads/good-fishing-trip-aboard-the-aleta.705597/
Guatemala​
December 1st – 12th — the Rum Line (40-foot
Gamefisherman
) with Capt. Chris Sheeder, had 123 raises, 97 bites, and 63 sailfish releases, plus they had 7 marlin raises, 7 marlin bites, 1 marlin release, 7 tuna, and 9 mahi-mahi.
December 3rd – 6th, & 7th — the Poco Loco (44-foot Kincheloe Nickerson) with Capt. David Salazar/Capt. Terry Brennan, had 57 raises, 51 bites, and 39 sailfish releases, plus 1 marlin raise, 1 marlin bite, 1 marlin release, 3 tuna, and 3 mahi-mahi.
December 6th, 7th & 10th, the Intensity (37-foot Gamefisherman) with Capt. Mike Sheeder, had 45 raises, 34 bites, and 24 sailfish releases plus 5 marlin raises, 1 marlin bite, and 18 tuna. …Kristen Salazar,
Casa Vieja Lodge
https://www.bdoutdoors.com/forums/t...ood-even-santa-is-at-casa-vieja-lodge.705771/
Gary Graham