Apr 29, 2004
70,222
329
83
50
Name

j
Boat

VS
I headed out Saturday afternoon with Vince on his 15ft aluminum boats aka the Red Drum.
We met at the launch at 430p. First thing we noticed was that the wind was blowing 15-20, not the projected 5-10.
While I was waiting for Vince I talked to a guy who had just come in from fishing his kayak. Turned out to a a really nice guy named Lucas and that we new some of the same people. When Vince showed you the 3 of us talked for a while. Nice to meet you Lucas.
Finally we got on the water around 530p. I think we were hoping the wind would have backed off some but, it didn't. This meant for a wet and bumpy ride to find the fish.
Finally starting fishing and it was slow at first. Then the light switch turned on and we were greeted with some nice calico's and sand bass. We probably would have doubled the amount of bass caught if the conditions were nicer but, moving around was slow going. Not the quantity we were hoping for but, the quality was good.
Vince 12 bass & 1 brown rockfish
Me 8 bass
Vince with the jackpot 6lb sand bass.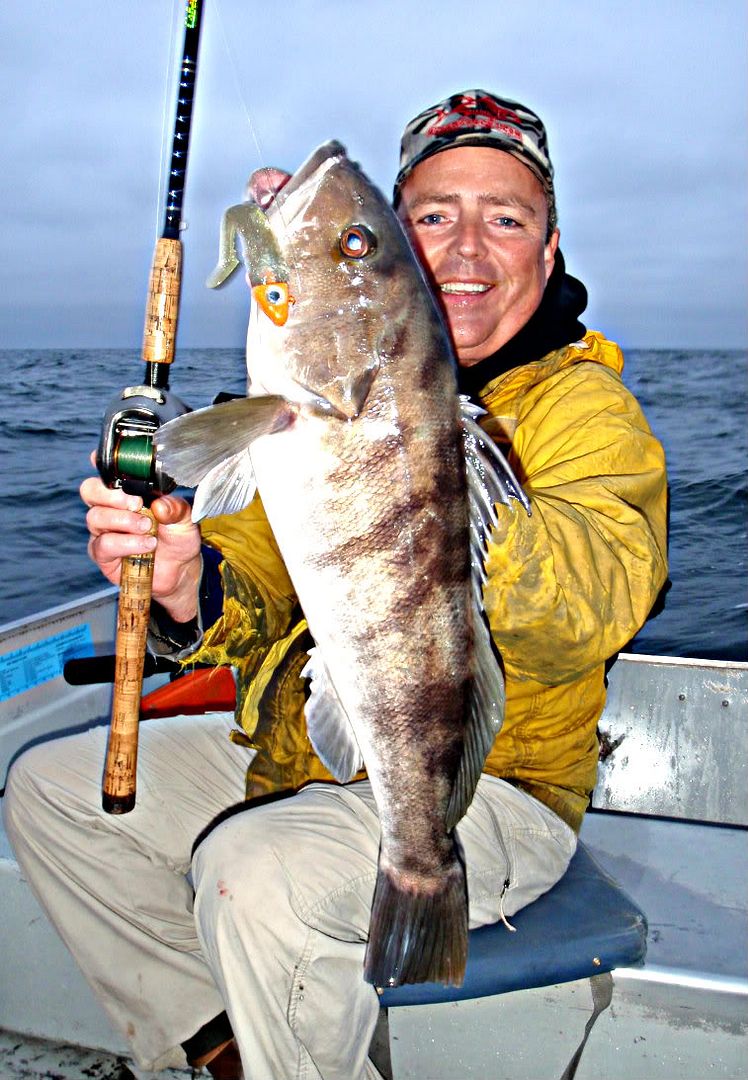 Me with the just under 6lb calico.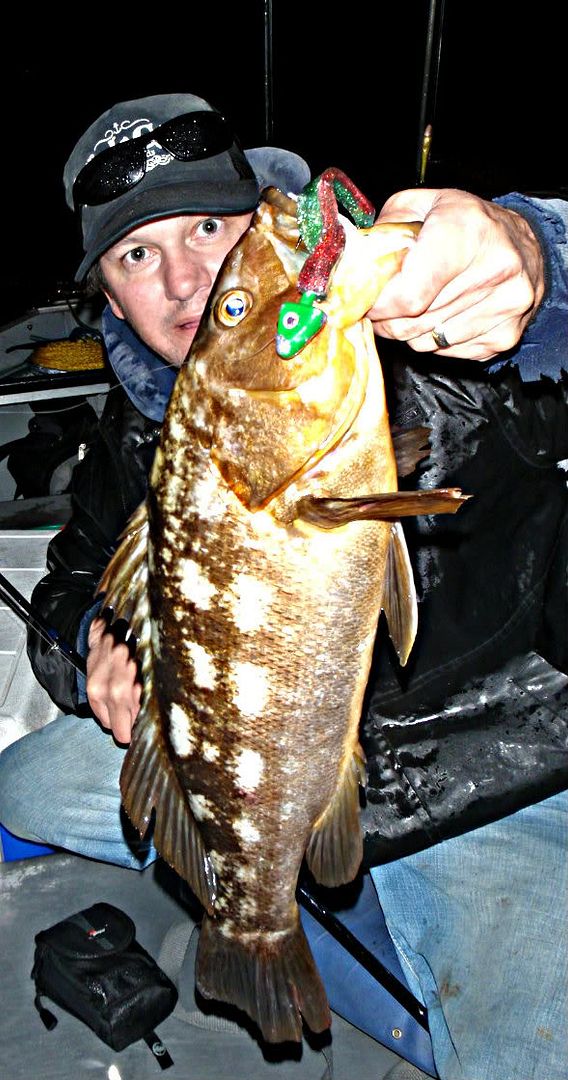 Despite the tough conditions, we managed to have a great time as always and Vince put us on our target species, as always. Songs were sung, jokes were made and I think a few beers were disposed of.
San Simeon here we come!
j