Apr 29, 2004
70,222
329
83
50
Name

j
Boat

VS
I was sick last week so it was nice to get a call from Vinnie on Saturday to see if I could make a quick morning half day trip with him on Sunday. Wanted to get the Red Drum out for a nice pre-San Simeon camp trip later in May. I can't wait for that trip.
We met at the launch at 7a and were out of the marina by 730a.
Fished plastics all morning until 1p when we came in. I fish 5-7" Big Hammers and Vince fished a mix of BH's and Bass Trix.
Good tidal movement meant really good bass fishing. Then again, there are not many days when Vince goes out for bass that are not really good.
After a slow pick the bite really started to pick up around 830a. Mostly calicocks to start and then the sandovals joined in as the morning went on.
We ended the day with close to 40 bass and two brown rock fish. All fish in the 2-4lb range with a few bigger fish.
I usually don't take so many pictures these days but, each fished pictured had it's own story and some great double hook-ups too. Plus, they got bigger as the morning went on too.
Vince with a typical early morning calico.
Average calicock to start on the big bait.
First sandy was nice.
Vince with a nice sandy.
And a nice calicock.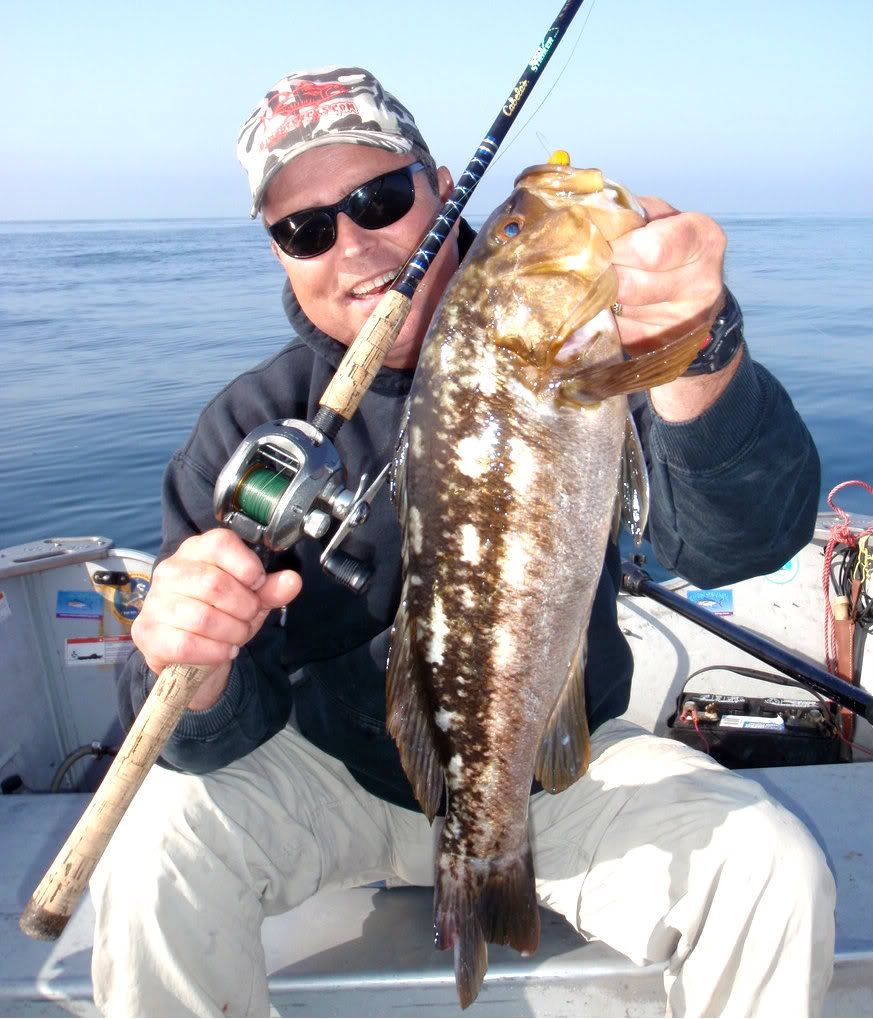 Then another nice sandoval for me.
Calico's moved back in. That's how the bite went, calico's, then sandy's, then calico's etc.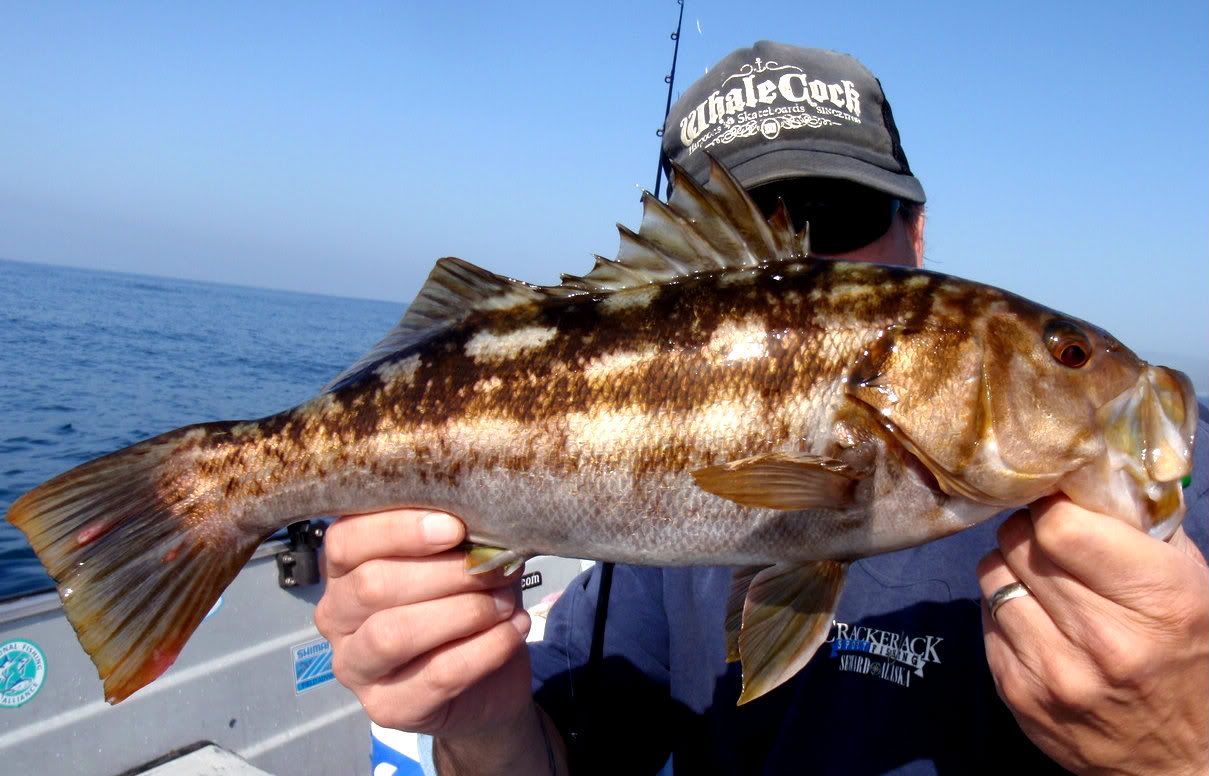 Got hammered and pulled in this fatty. I did miss one really big fish. Next time.
One of the many nicer calico's that Vince got but, not the biggest.
Then more sandy's.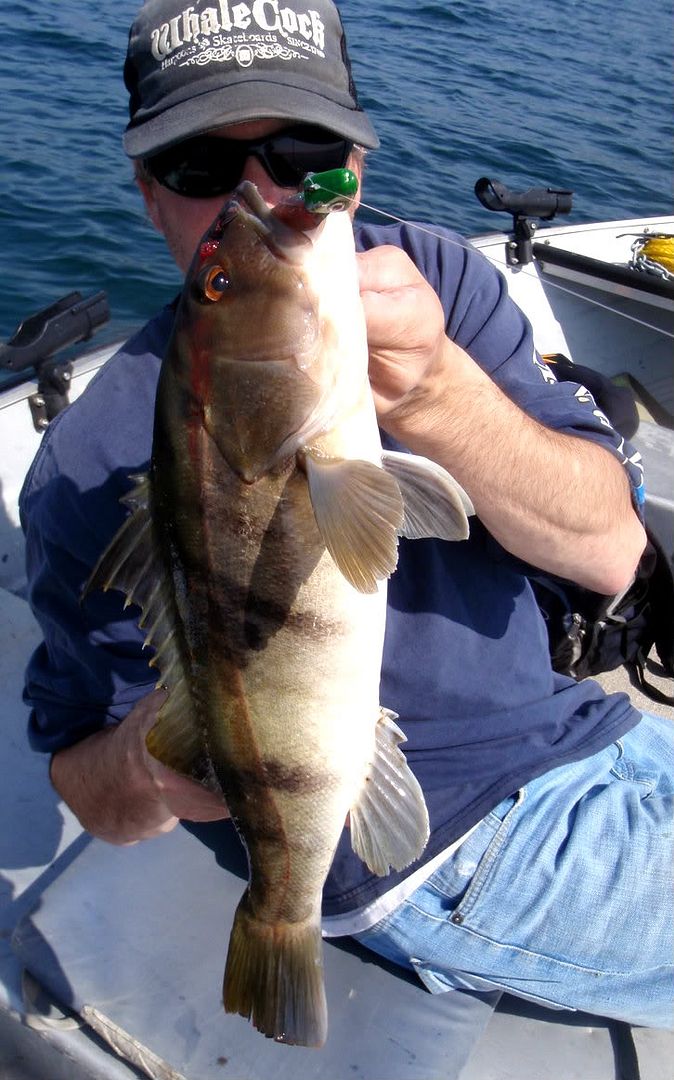 Best bite was me getting hit half way to the boat. As I pull the calico to the boat I see 3-4 followers with one pig trying to take the bait from my hooked fish.
Vince flipped back and got this nice 5lb off the school.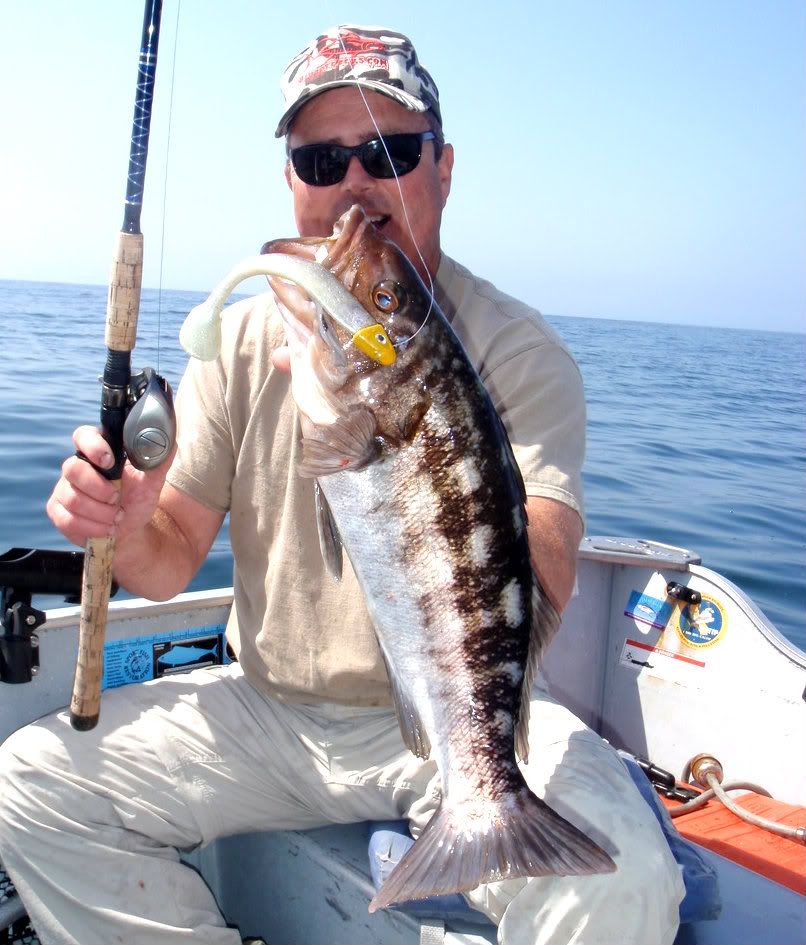 As the bite slowed we started heading in but, not before Vince gets the JP, a fat 6lb sandy.
Great morning on the water with excellent bass fishing.
Thanks for the trip Vinnie, I hope we can make it out this weekend.
j