Apr 29, 2004
20,222
330
51
Name

j
Boat

VS
Actually my birthday was Wednesday but, I was at Catalina with Jessica.
So, Vince took me out Friday night for an overnight trip. And a great trip it turned out to be.
Waiting for Vinnie.
Plan was to hoop Friday night and hit a few rock fish spots in the morning.
Had a boat issue at first. Batteries were dead so Vince had to replace one dead battery with a new one. Charger wasn't working. Took some time and some teamwork but, we were finally out on the water by 715p.
Tried some new areas but, the tide was dropping quick and slack at 925p. In the first 40 nets we had 1 legal lobster and a couple crabs.
Decided to stay patient and keep at it. Still slow and by midnight we still only had 1 legal, a couple of shorts and 5 crabs. We continued to hold out hope that they would walk when the tide started moving good again and, that's exactly what happened.
At 2a, they crawled really good. Limits in the next 15 nets after pulling 60 + nets for 1.
Asleep by 4a after cleaning all the nets. Tired to say the least but, worth it.
Slept in late and woke up to Vince picking at some nice rockfish.
Capt. Vince with another big Brown!
I was contemplating sleeping in longer but, after seeing Vince pull in another fish I got up.
First drop, slammed and nice copper comes to the boat.
Dropped one more time and get slammed again. Two drops, two nice coppers on the Big Hammer X-Mas Tree swimmy. That was enough for me.
14 Faces Of Food.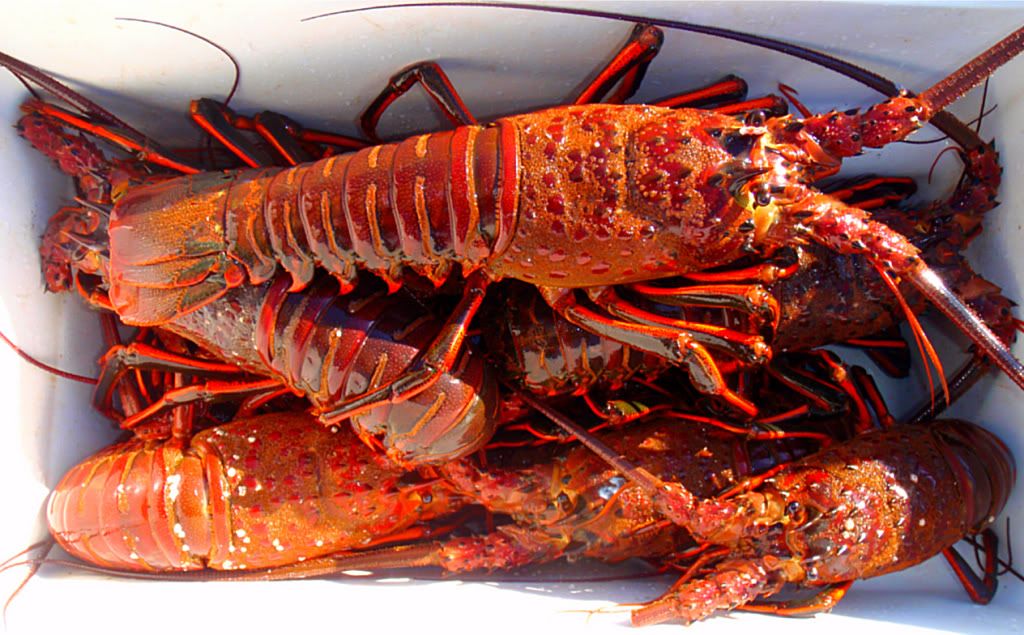 Headed in under pre-storm cotton field skies.
Thanks for another great B-Day trip Vince! In the 8 years now I've had the pleasure of getting to fish with you and becoming great friends, the fun just keeps getting better and better.
J