May 11, 2011
968
560
93
Name

Gary Graham
Boat

Watercloset
Baja Bytes Weekly Overview
​
Friday, March 4, 2016​
Gary Graham​
Que Pasa
Dates announced for 2016 Pesca la Baja Sport Fishing Tournaments:
Place Date
1. Tournament San Felipe, B.C. May 13 and 14
2. Tournament San Luis Gonzaga, B.C. June 10 and 11
3. Tournament Bahía de los Ángeles, B.C. July 15 and 16
4. Tournament San Quintín, B.C. August 19 and 20
5. Tournament/GRAND FINALE Ensenada, B.C. September 23 and 24
http://www.pescalabaja.com/p-pescalabaja2015english.php
http://www.bdoutdoors.com/baja-bytes-san-quintin/
Coronado Island
No Report. …
Fishdope.com
Ensenada
Grumpy weather.
Few yellows force anglers to resort to the miscellaneous column with goats and bonito on the calm days. …
Sammy Susarrey Amador
Colonet
Next weekend's trips to this location will likely spend some time looking for bluefin tuna as there was a 49.7-pound bluefin caught on the
Pacific Queen
while drifting for yellowtail. They very well might have caught more if it wasn't for the fact that all the guys were on the bottom fishing with yoyo iron for yellowtail, which BTW was really good.
Just a couple guys were rigged and ready for bluefin when they came through.
The yellowtail action was great! A number of boats topped the 100-fish mark. The yellows are really nice-quality fish, too, with most right around 18 to 20 pounds with a number up in the high 20s to high 30s.
Be sure to bring the heavy yoyo gear -- 40- to 60-pound test.
HEAVY yoyo iron like the Tady 4/0, Salas 6X and 7X and the Bait Wraps Kraken XXL will be needed to reach the bottom as the wind will be up a bit and the current on this spot is often very strong. …
Fishdope.com
San Quintín
Okay, went with Lelo Pedro pangas and Captain Jamie -- didn't get white sea bass, but ran south for barracuda and baby yellows and a few bottom critters; another great day here -- old man happy! …Alex
http://www.bdoutdoors.com/forums/threads/oldman-kicks-but-not.619332/
Fished today, Sunday the 28th, which drew da' farmer. It was a bit brisk as we headed out -- the swell was 7 to 9 feet with occasional 12 to 14 footers coming at us at 18 seconds – nice! Water was 62.9 by the time we left -- clear and blue, with lots of red crabs; it settled down a bit and we dropped our jigs, fished for about three hours. We had three doubles and a couple of singles -- headed home with
five nice fish
; looked for butts for a while in the morn and the pm, BUT it was buttless.
I know what you're thinking . . . two big balls on top of a huge wave; you're right, but there the radar domes on Jimmy's next boat, hiding behind a 14-foot roller. …Captain Juan
http://www.bdoutdoors.com/forums/threads/wind-7-9-swell-7-9-water-62-9-clear-blue-sq.619158/
San Felipe
Giant 19-pound cabrilla by Enchanted Islands -- angler Miles on the
Mar Sea.
…Dain
http://www.bdoutdoors.com/forums/th...ler-miles-on-the-mar-sea-2-29-16-19lb.619361/
Bahia de Los Angeles
No Report.
Gonzaga Bay
No Report.
Laguna Ojo de Liebre
FOLLOW UP on the white whale we posted last week. The recent news about a similar whale reverberated across social media during the past few days that was found washed up on the beach just north of Todos Santos.
The unfortunate whale wash-up on the beach is not the same.
Turns out all whales often turn white in the sun.
Bahía Ascensión
Surf building and little fishing to report. …
Shari Bondy
La Bocana
Bonefish in the Estero and a few sketchy rumors of a few yellowtail outside La Bocana, BCS. …
Juanchys Aguilar
Loreto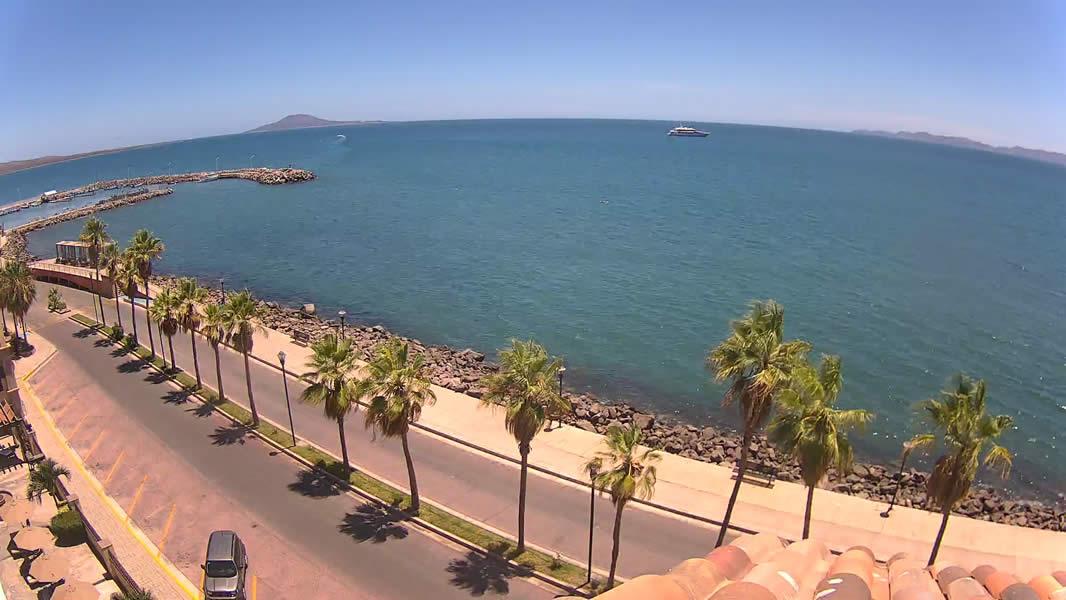 Captain"Tony," moonlighting day shift on the water and swing shift at the Port Captain's Office, with a few of the cabrilla from the south side of Coronado Island.
Wow, the thermometer has been hitting 85 all week long and the wind has blown off to some other town!
Antonio is back selling bait to the Escondido boats on a first-come basis.
They seem to be "magic mackerel" because all the southern hot spots are kicking out big yellowtail. Again this week the big yellows are low 30s- to low 40s-pound fish.
The Tripui/Escondido boats are only having to hit one or two spots to catch their fill of action, to say nothing of limits. When I say "limits," I don't think anybody is keeping five yellowtail per person on each boat. If you do the math, you can see the issue.
Five times 30 pounds per person isn't happening here!
The Loreto based boats are doing well on the yellowtail but most of the fish are closer to the 20-pound mediums. Some nice cabrilla are being caught in the same deep spots as the 'tails.
Bait catching requires an early start because if the bait sellers are empty, the run to the mackerel grounds will put you there as the sun brightens up the water (it is also the time of the month to polish up the "full moon" excuse, too!).
It's a full day on the water in Loreto and it is still a long way to the first yellowtail tournament!
A quick note on rigging supplies: Bring 60# and 80# leader because the local tackle shop
"FerreMar"
is out-- big circle hooks and strong swivels. For irons, Salas 6X and the 6Xjr's in dorado and blue and white and be prepared for some deep fishing and hard pulling. …
Rick Hill, Pinchy Sportfishing
Magdalena Bay
No report. Look for us at the Fred Hall Long Beach Show.
La Paz
More like it…for this time of year. Sierra in the bay like this one that's headed for the ceviche bowl!
Inshore catches including snapper, pargo, some nice cabrilla, and bonito, among others, wasn't bad this week at all. …
Jonathan Roldan, Tailhunter
After a brutal winter of winds, we've had two of the calmest weeks of the year. There was a day or two of winds, but nothing like we've been experiencing. The only issue is that being off-season, there's not really any fishermen around. In about a month, we'll be loaded, but right now, if you want the beach or water to yourself, it's like a beach in a Corona Beer commercial. Find your beach!
Of course, that's not to say that the winds are over for good, but it's been really nice lately with daytime temps in the 80s. Perfect beach weather and that's what we have in town right now. A lot of snow-birds enjoying the beaches and sunshine and the only ice they're seeing is inside the rim of a margarita glass.
As for fishing, as I said, not many anglers this past week. Early in the week, we did find some spots of yellowtail that went about 25 pounds along with the usual winter species of cabrilla, pargo and jack crevalle that were a lot of fun. Also, we had a few wahoo around, but each hookup came off, however, the fish were definitely there! Later in the week, we didn't find any of the trophy species, but bonito and sierra filled in; not big, but fun. Actually, more typical of what we catch this time of the year. The fish are in various places from the island to the bay.
East Cape
John Ireland, Rancho Leonero reported that the Ranch opened and a few boat did find some striped marlin just about where they left them when they closed in November.
Jos Arets with some sweet roosters off the beach -- the bigger fish was caught years ago and the smaller fish was caught this last week. It was great fun to see my pal Jos again; we have a friendship that will last a lifetime …
Grant Hartman, Baja Anglers
San José del Cab0
No Report.
…Eric Brictson, Gordo Banks Pangas
.
Los Cabos
13 yellowfin tunas for our friends Kevin, Rhonda, Cody and Austin from Minot, North Dakota. They were fishing aboard 28ft Adriana with Capt. Nicolas and mate Frank, and caught all fish about 19 miles from 210 fishing spot.
The fishing remains terrific for the Cabo San Lucas sportfishing fleets and continues to beat working on
any
day, but the catching remains just awful and requires an enormous amount of angler patience. There are few things more difficult for the crews than going out day after day with little catching results or none at all. Unfortunately, it's the very nature of fishing and why they don't call it "Catching." At least the weather has remained wonderful and the whale watching action continues to be exciting.
Cabo Climate: It was a sunshiny and warm week with air temps that varied from 72 nights to 80 daytime highs and a couple of clouds on Saturday. Superb fishing weather.
Sea Conditions: The surface flow was mostly from the westerly directions and varied from near calm mornings to 11 to 12 mph in the afternoons. Pacific side and out to the 1,000 Fathom Curve and south past the Jaime Bank, in around the Cabo San Lucas corner and up to Los Frailes -- all in the 74 degree range. The 1,000 Fathom Curve and beyond all in the 75 to 76 degree ranges.
Bait Supply: Excellent for caballitos at $3.00 per bait. Mackerel are available to be caught in the deeper waters out in front of Pedregal.