May 11, 2011
975
567
Name

Gary Graham
Boat Name

Watercloset
Baja Wahoo, Tuna & Billfish Descend On Magdalena Bay
Oct 29, 2019 by
That Baja Guy-Gary Graham
Baja Bytes Fishing … Tuesday, October 29, 2019
White seabass at San Quintin persist as Ascension wahoo and yellowfin dazzle locals. More of the same at Magdalena, and in addition, striped marlin make their annual fall appearance.
*If you don't see a location, it is because we did not receive a report this week.
Que Pasa
Sea Shepherd Conservation Society
was recently honored to host Dr. Antonio Diaz de Leon, Deputy Head of PROFEPA (Federal Attorney of Environmental Protection of Mexico). He was on the ground in San Felipe on an unofficial visit to see first-hand the issues currently facing the Upper Gulf of California, and the crucial work being done to protect the critically endangered vaquita from extinction.
Learn more about our efforts to save the vaquita porpoise here:
https://seashepherd.org/campaigns/milagro/
Mexico's Director of PROFEPA Joins Sea Shepherd Vessel in Vaquita Refuge
Tijuana Bull Ring
The best biting is tiny rockfish. Other than that, there is a slight chance of catching bass, sculpin or sheepshead.…
fishdope.com
Coronado Islands
Recently the Islands were slow with just rockfish and bonito biting. The "bones" were along the weather side of North Island.
This same location had yellowtail weekend before last.
The difference? The water conditions! This weekend was colder and dirtier than the weekend before. …
fishdope.com
371 / 425-101
There are some yellowfin and skipjack around, but it's getting harder and harder to make a score. This zone is drying up; water temps dropped a bunch with the wind.
It could rebound but given the time of year, it might not.
Water is clean on the 371. It turns dirty at the 425 and east of there…f
ishdope.com
Ensenada
Sea to the plate in less than 24 hrs!!!! Red snap! Huge shot out to Sammy Susarrey Amador and Chino for always taking care of us! If you want to fish in Ensenada, don't hesitate!
San Quintin
I get out to San Quintin a few times a year to help a local church; I went fishing with Jaime Garcia today and caught a beast! Check it out.
Also loaded the cooler with assortment of rockfish and you know the deal – most of the fish will be donated to Iglesias Sendero de la Cruz…
Sam
https://www.bdoutdoors.com/forums/threads/san-quintin-with-jaime-personal-best.731131/
Bahía Asunción
The wahoo made their presence known in the Asunción area today. Unfortunately, not around me. My amigo Bill was out solo in his boat, and got a double hookup on wahoo; he landed them both. An excellent display of "fishermanshipness!"…
Ross Zoerhof
Bahía de Los Ángeles
Her first Mi Luna Her first Her child-fishing tournament # BDLA #CONANP
Fishing is good yellowtail and cabrilla when the the north wind backs off…
Captain Juan Cook
Loreto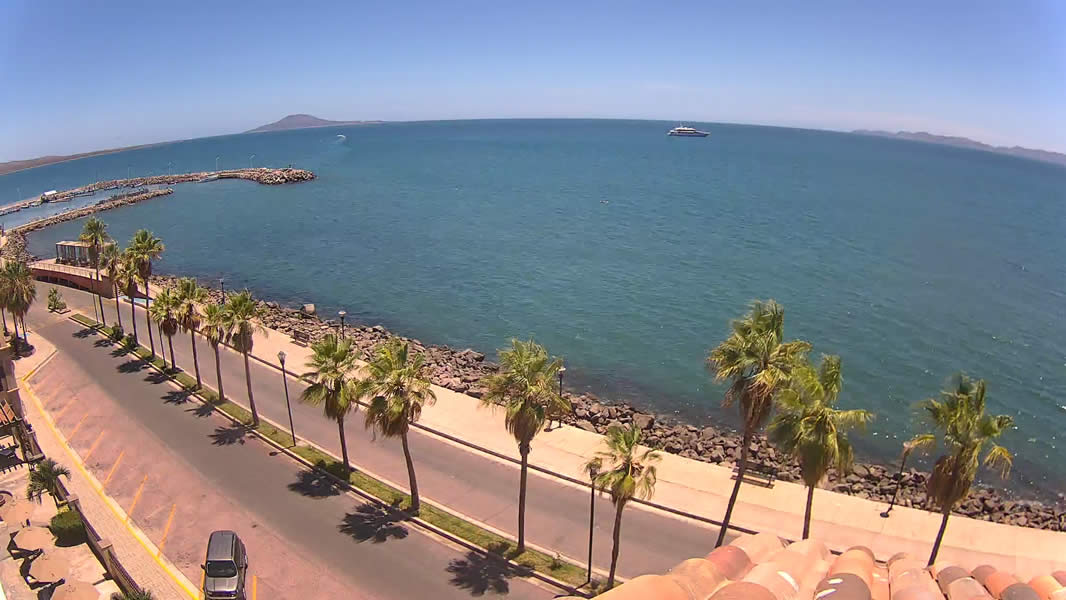 Aside from a drop-in temperature, we have had another clue on the change of seasons here in Baja. The arrival of day-long winds has added to the clues that signal that things will be different – and soon. Only two days this week did the "windy thing" rest, allowing fishing (and diving) in all the popular locations.
As a rule, for this time of year is the possibility of mixing it up with some bigger dorado. We nailed last year's biggest dorado in October near Montserrat. True to form, this week's action has been in the area from Agua Verde to Danzante, close in where we got our biggest dorado of the season.
Twenty-pound class dorado are hitting slow-trolled sardina on light line.
Anything heavier than 30# test didn't "get bit." No bites for the people working with 60# and a few break offs on the lighter stuff.
It seems like break offs might mean bigger dorado, but 25-pound fish were the biggest landed. Up north at the "cabrilla spot," a.k.a. Punta Colorado, the action continues with a few 20-pound cabrilla landed. The same cabrilla boats found themselves mixed up with a school of dorado that matched the sizes of dorado caught down south! Twenty-pound fish and most boats managed at least two.
photo provided by Cast N Reel, Kathy Hunter
Out at Coronado, one of our dive trips spotted big dorado chasing airborne needlefish schools. This is an almost exact copy of the previous trips to the same dive location. Also, Sara, our dive instructor, caught sight of a fleeing shark that she assumed must have been a baby whale shark. "It was BIG, grey and swam off … FAST!" That was her description. (I'm not sure if that fits a whale shark's MO, but we don't want to stir up other possibilities).
Cooler temperatures and a taste of the soon-to-be-here north winds. The water is still warm and the winds? They only visit a few days each week…
Rick Hill, Pinchy Sportfishing
Magdalena Bay
Pepe, Beto, and I, with the dope from Don Gabino, found the biggest marlin feeding frenzy yet, and we fished that bite a couple of weeks ago, too. WFO on stripers feeding on mackerel bait balls.
https://www.bdoutdoors.com/forums/t...vices-that-do-not-advertise-with-bdou.534358/
Last-minute trip after dropping some friends at the airport; quick left to visit my amigo, Sharluko Peralta, "Let's go fishing!" "Wait, it's 4 p.m." "Who cares? I have a report that I want to check out."
We flew the kite for three strikes. Then we saw a bait ball come up with dolphins and tuna. Three yellowfin later and it's dark! ¡
Gracias compa! Joseph Zaragoza
La Paz
MEXICAN MINUTE LA PAZ FISHING REPORT from Tailhunter Sportfishing for Week of Oct. 20-27, 2019
East Cape
1 of 6
Another great Tuna Shoot Out at Hotel Palmas De Cortez! Although the fishing was tough with only five tuna coming to the scale – they were all nice-size fish.
The winning team of Bill and Patty Buffington, fishing on the Mi Pistola, with Captain Danny and Raul, landed a nice yellowfin weighing 93.5-pounds. They took the overall tournament as well as the $300 jackpot worth a total of just over $31,000.
Second Place went to Team Eat Me Lures, for a very nice 66-pound tuna which was enough to take the $500 and $1,000 jackpots worth just over $ 27,000.
Third place went to Roberto Beltran, who just missed out from taking the jackpots with his 65.7-pound tuna. A mere three ounces separated 2nd and 3rd Places.
Congratulations to all the participants of this year's tournament as well as all the boat crews who made it possible. Join us for next year's Tuna Shoot Out on Saturday, October 24, 2020!
Puerto Los Cabos
photo courtesy of Jacqueline sportfishing
The majority of local charters are now concentrating on the grounds from the Gordo Banks to Iman, San Luis, and some venturing as far as Vinorama. Heavy pressure always means various bait options can become limited due to unavailable resources. Though this week with patience, there seemed to be enough supplies of sardina, slabs of squid, and caballito.
Sardina were scarcer near the marina jetty's and are now seen schooling off of Chileno, which means a long backtrack for local bait vendors, as well as a later start for anglers if they want this bait option. Other anglers are going early, directly with squid, and then some are catching chihuil on certain high spots, which proved to be probably the best chance now at hooking into a wahoo. Sardina and the squid were the best choices for finding any yellowfin tuna action. Dorado became very scattered, saw very few this week, not many billfish from the standard charters, more sailfish than others, a higher percentage of anglers were preferring to target wahoo or tuna.
Yellowfin tuna were found in recent days on the San Luis Bank, drift fishing with various bait, mainly sardina and strips of squid. Yellowfin tuna to over 100-pounds were caught. Most of the tuna hooked into were in the 60- to 90-pound class, no big numbers, but later in the week, this bite did improve for some anglers who got a couple of quality tuna. Only a handful of football-sized yellowfin – most were quality grade, of course, with lots of black skipjack and bonito to use.
Not many wahoo seemed to want the trolled lures; live bait proved best, particularly off Vinorama, though finding the live chihuil baitfish was not always an east guarantee. As is typical, many more wahoo strikes were lost compared to actually landed. With the water temperature still so warm, we expect wahoo action to be even better through the next couple of months.
There is a whole lot of bottom action being attempted now, on and off currents but nothing significant happening – many more triggerfish, bonito and smaller-sized snapper…Eric Brictson, Gordo Banks Pangas
Cabo San Lucas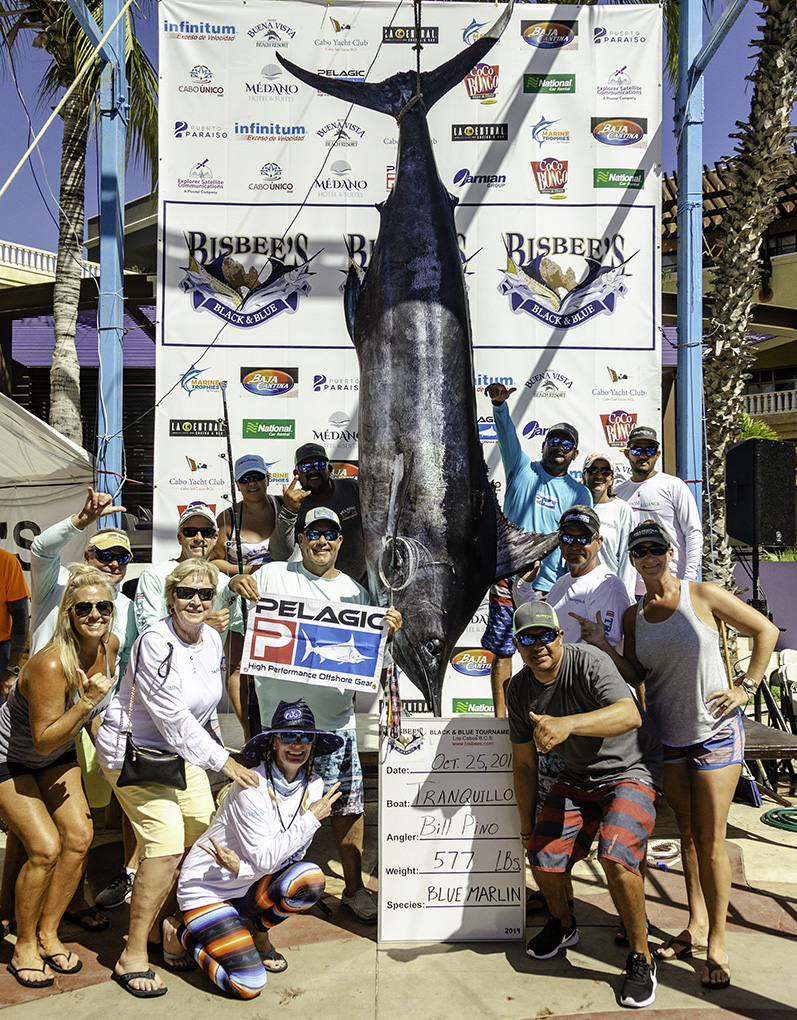 Third-Day Double Header Crushes the Competition
https://bisbees.com/News/Article/96
The recreational boats averaged at least two to three bites each day with many limits of dorado. The boats targeting yellowfin had great success with school fish in the 20- to 30-pound range.
The larger tuna showed up again with multiple reports of fish in the 80- to 225-pound range, with most of the big ones caught while kite fishing.
The dorado counts were again high but overall size down a bit with lots of 10- to 20-pound "schoolies." The wahoo counts were steady and found primarily well offshore out on the marlin grounds. Many boats were returning after releasing several marlin or sailfish with the bonus of several dorado closer in to provide some tasty table fare for their anglers. The inshore fishing was very productive with some nice counts of snapper, grouper, and sierra as well as some very large roosterfish in the surf.
Cabo Climate: The future outlook into early November is for comfortable days with sunny skies and average daytime temps in the mid-80s and evenings in the low-70s.
Sea Conditions: The seas are expected to be moderate with some swells and chop showing up in the afternoons as breezes increase.
Mainland Mexico
San Carlos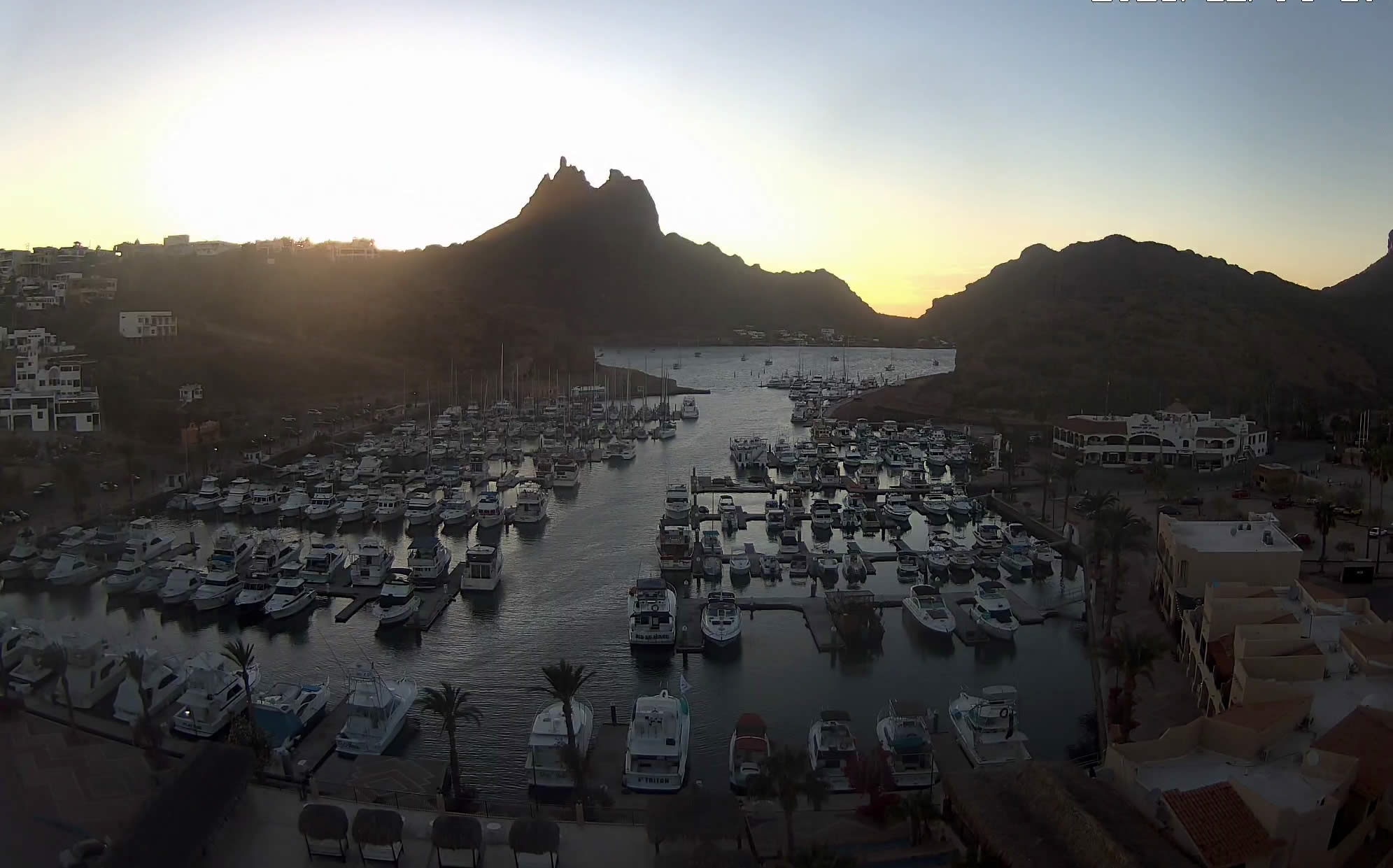 Costa Rica
Race to Costa Rica – Win a Free Fishing Trip to Paradise
Guatemala
Fall Fishing Begins With Casa Vieja Lodge
https://www.bdoutdoors.com/fall-fishing-casa-vieja-lodge/
Last Minute Openings — call NOW to reserve:
(305) 854-4665 /
[email protected]