I've posted enough I should edit this section
Aug 21, 2009
1,348
616
113
Name

Quan
Boat

Defiance Admiral 220 EX "Hawksbeard"
Well, I finished out my trifecta in MA7 for the season. Went out and caught me a Hali! 56lbs on a big B2 trailed with a purple label herring. Also dropped the shrimp pots but the winds kicked up HARD and I only came back with a little over a limit (estimated) and I bagged the Ling fishing completely. If the wind hadn't kicked up, I would've tried for the real trifecta (all three in one day).
Here's the pics!
The CRAZY part of it all... when I was reeling the thing in, my buddy thought he was hooked up too for a second. We yelled out "Double header!" but soon he realized his line was just tangled on mine. Well... at least that's what we thought. Got the fish in the boat and it turns out... the damned fish ate BOTH of our baits! Here's a picture with both of our spreader bars and both baits in his gullet.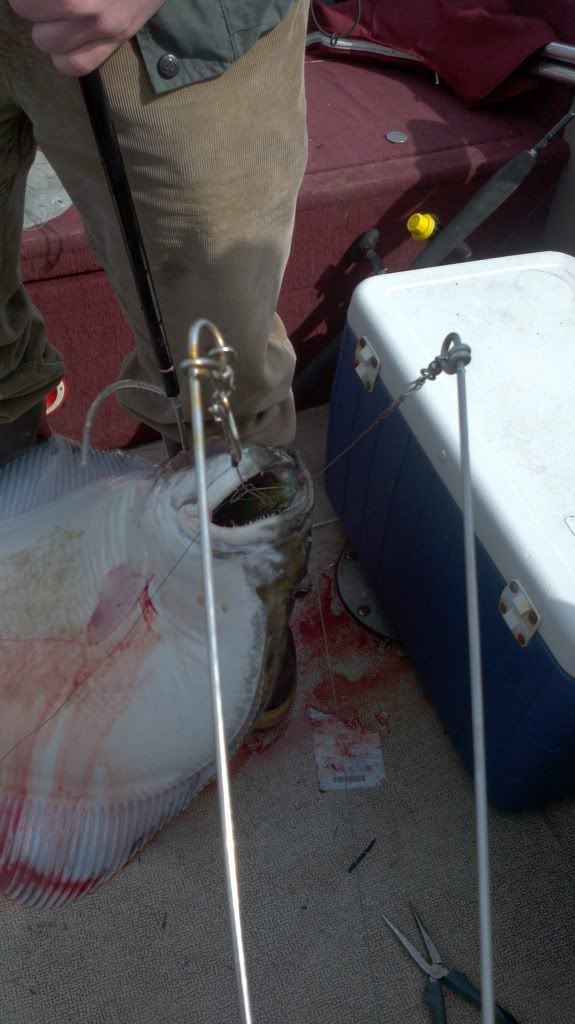 This fucker was hard to hold up after reeling it in.
Gotta show the Bloody Deck!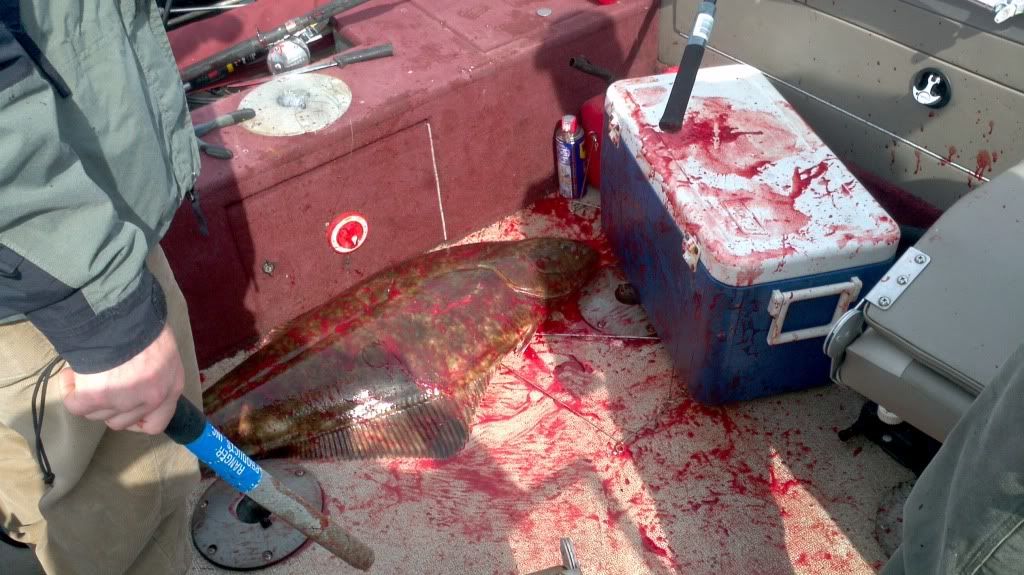 And the bloody bilge.
Here's the picture of me pretending it wasn't heavy to hold up.
And here's the side dish.