I Should Upgrade My Account
Mar 18, 2012
1,688
1,771
Name

Harbison
Boat Name

Florida Fisherman
LEVI'S FIRST WILD BOAR HUNT
Hunting and fishing are wonderful sports that bring sportsmen/women together from all over the world.
Enter one of the best wild boar outfitters the State of Florida has to offer, Lake Wales Trophy Hammock Outfitters. Trophy Hammock is situated in the heart of a 400,000 acre working cattle ranch. The vastness of this 'Old Florida' ranch reminds me of the Florida I loved over 1/2 a century ago; a Florida long gone... OR IS IT?
The Sunshine's State wild boar hunting is fantastic, but it's the people that make the hunt, people like Woodland Park Colorado's Dave & Leslie Brown, Baxter, and their Grandson Master Levi Littles: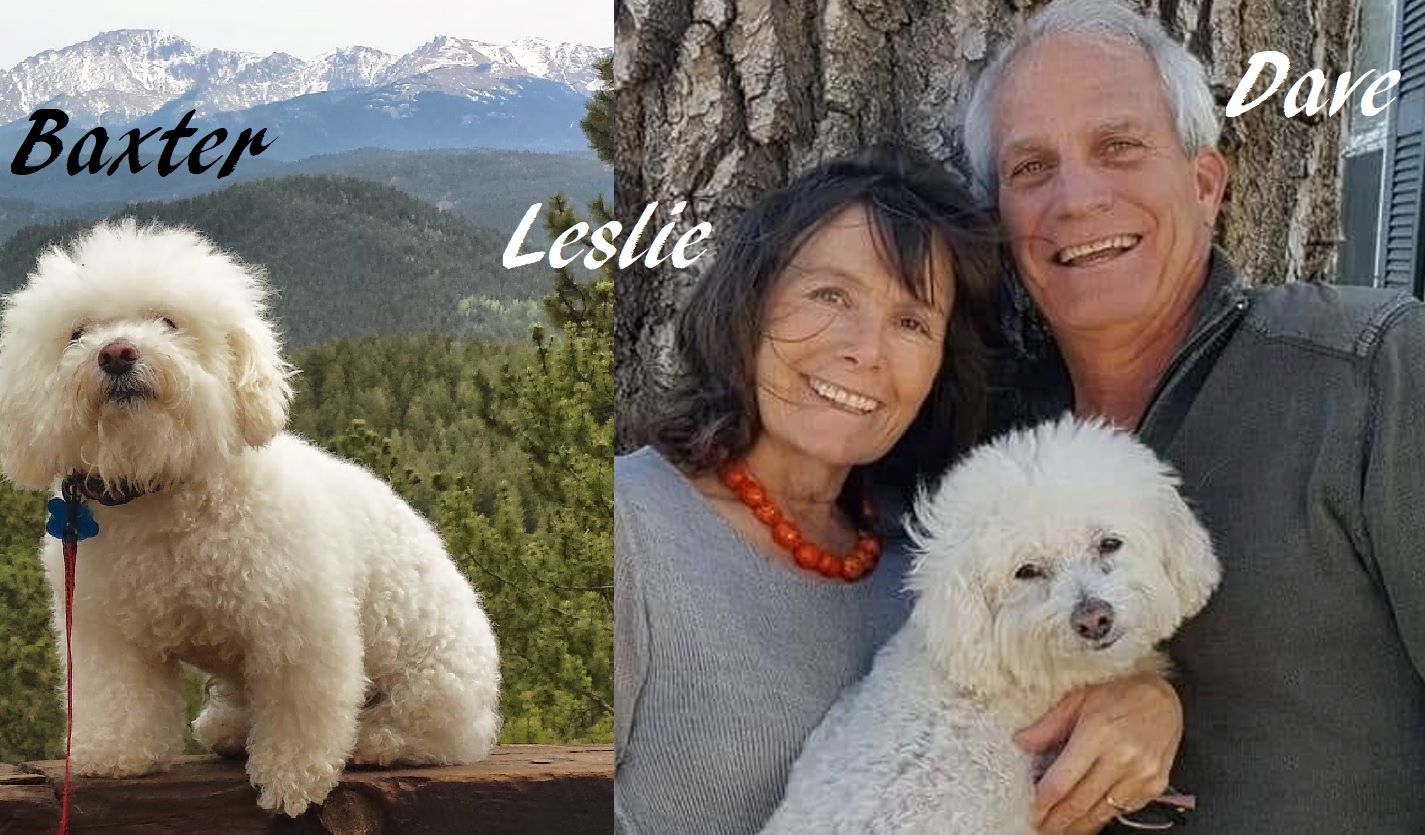 OH! The stories they have to tell.
Just imagine fly fishing in the Colorado back country, or even in Argentina:


Ever see an Argentina Brown Trout?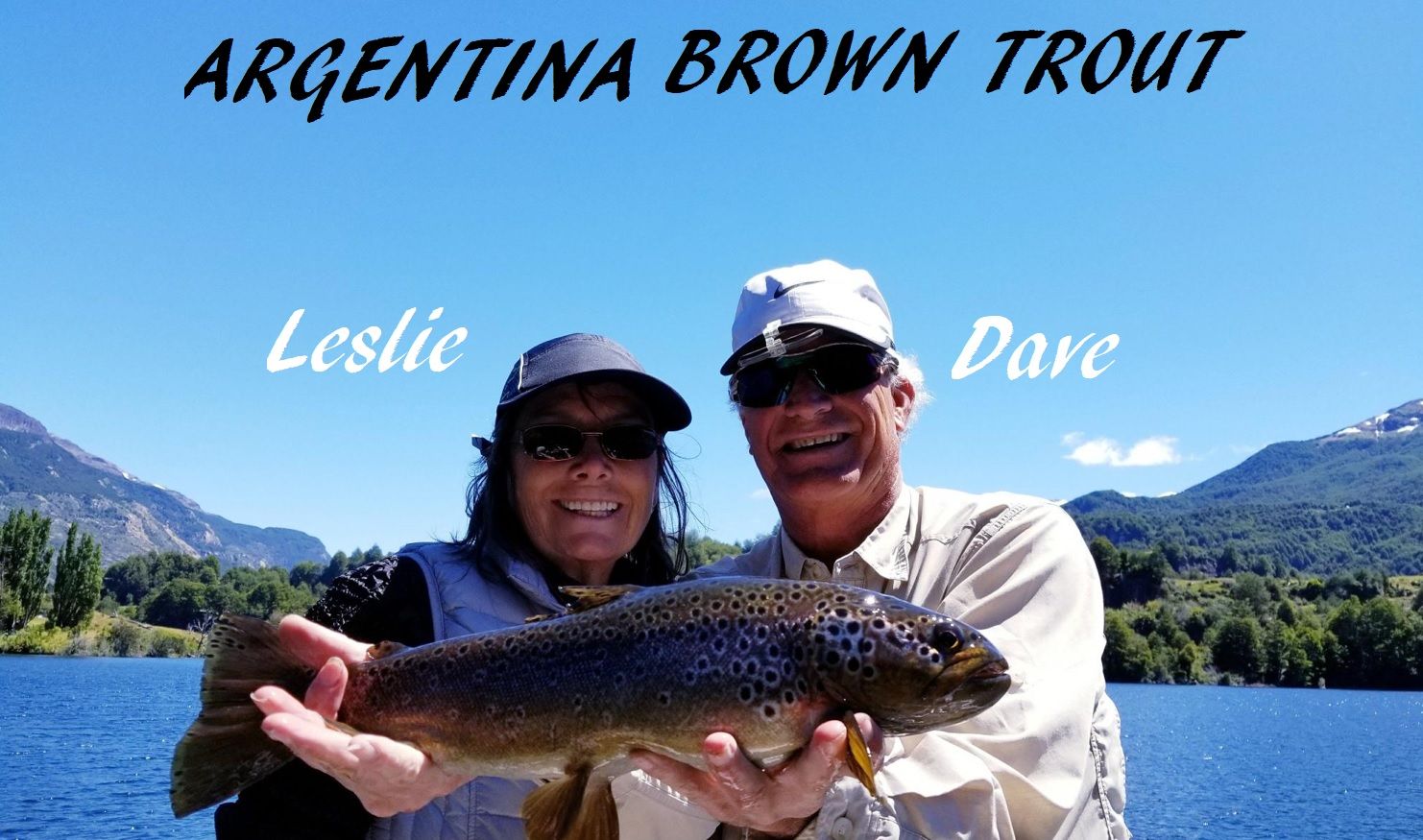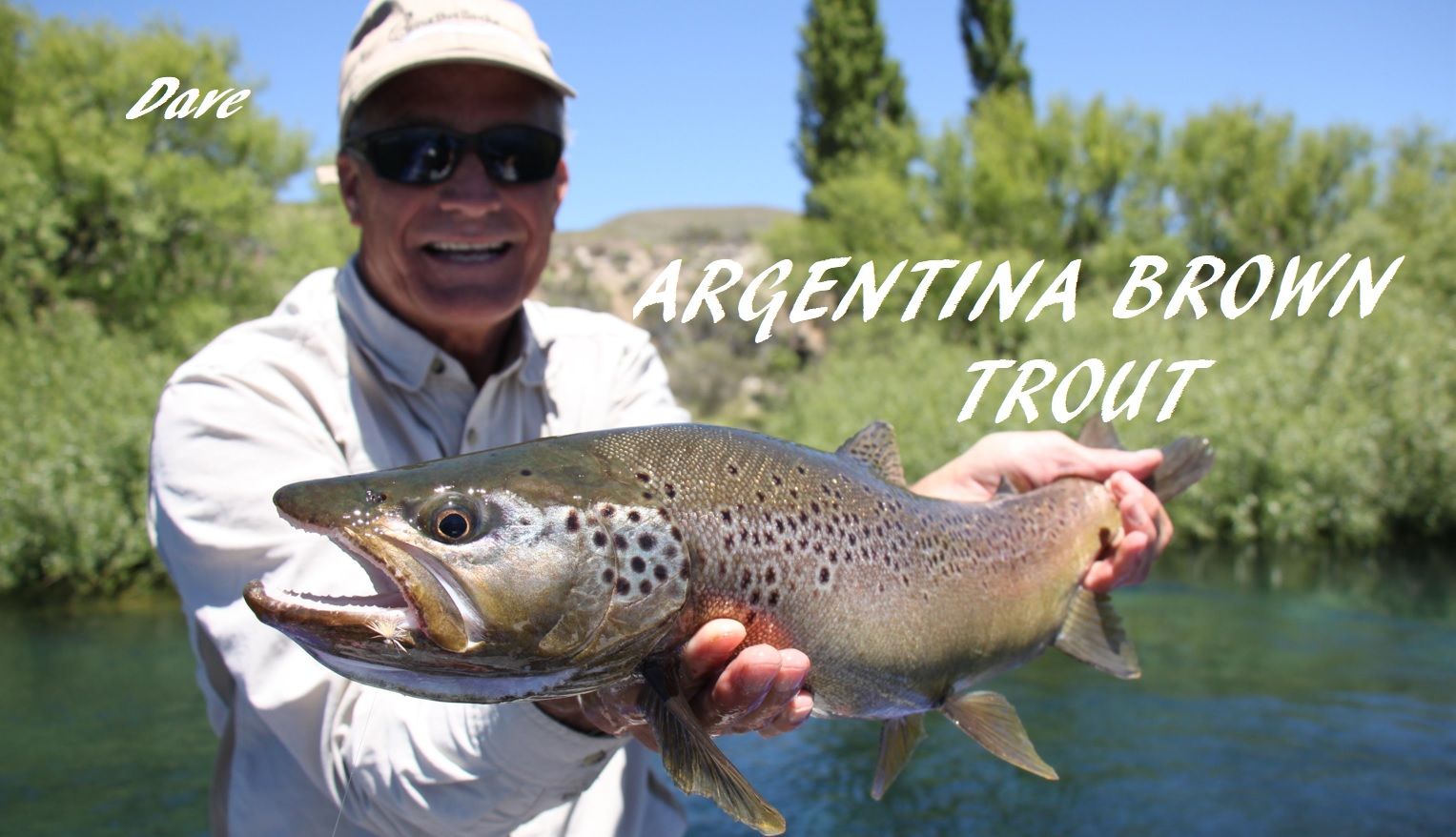 Back home it's Rainbow Trout: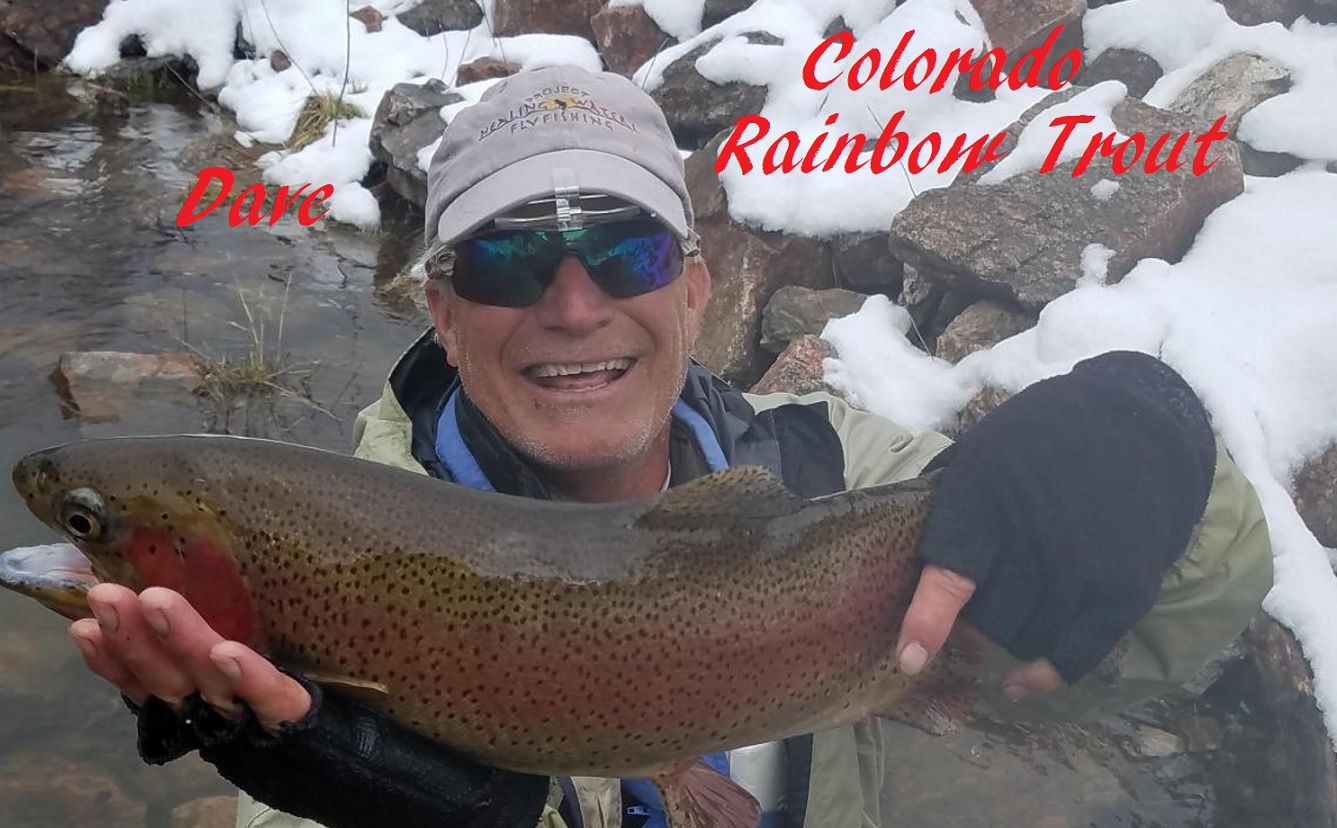 The Brown's know what it means to be FREE., and the price to stay FREE. Enter Healing Waters Fly Fishing:


More to come as the Brown's showcase Colorado's Healing Waters.
Nothing in this entire universe is more important than family. Watching our children grow into responsible adults with families of their own is more precious that words could ever tell.
My daughter, Dee, and granddaughter, Danielle: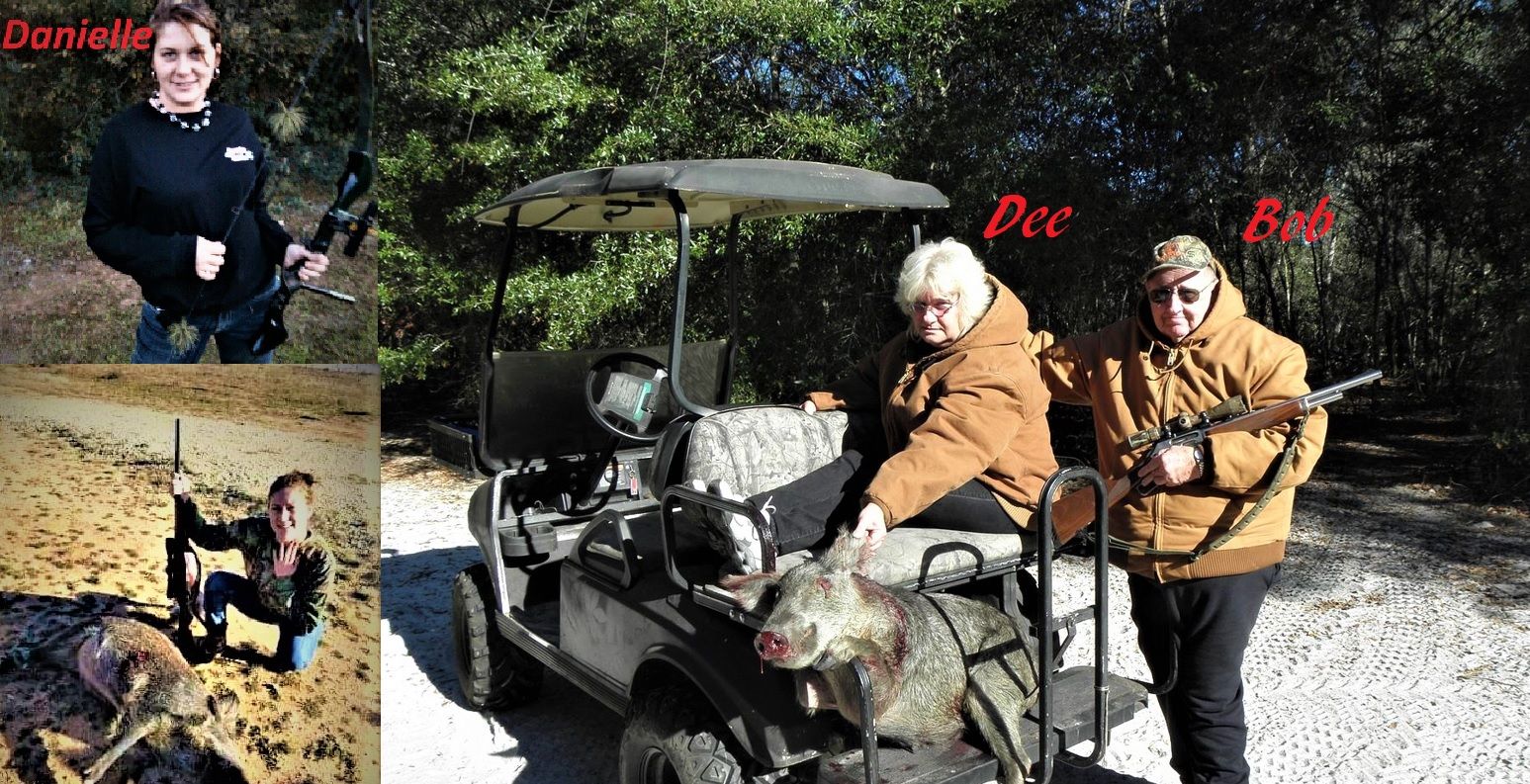 Leslie & Dave's pride and joy, grandson Levi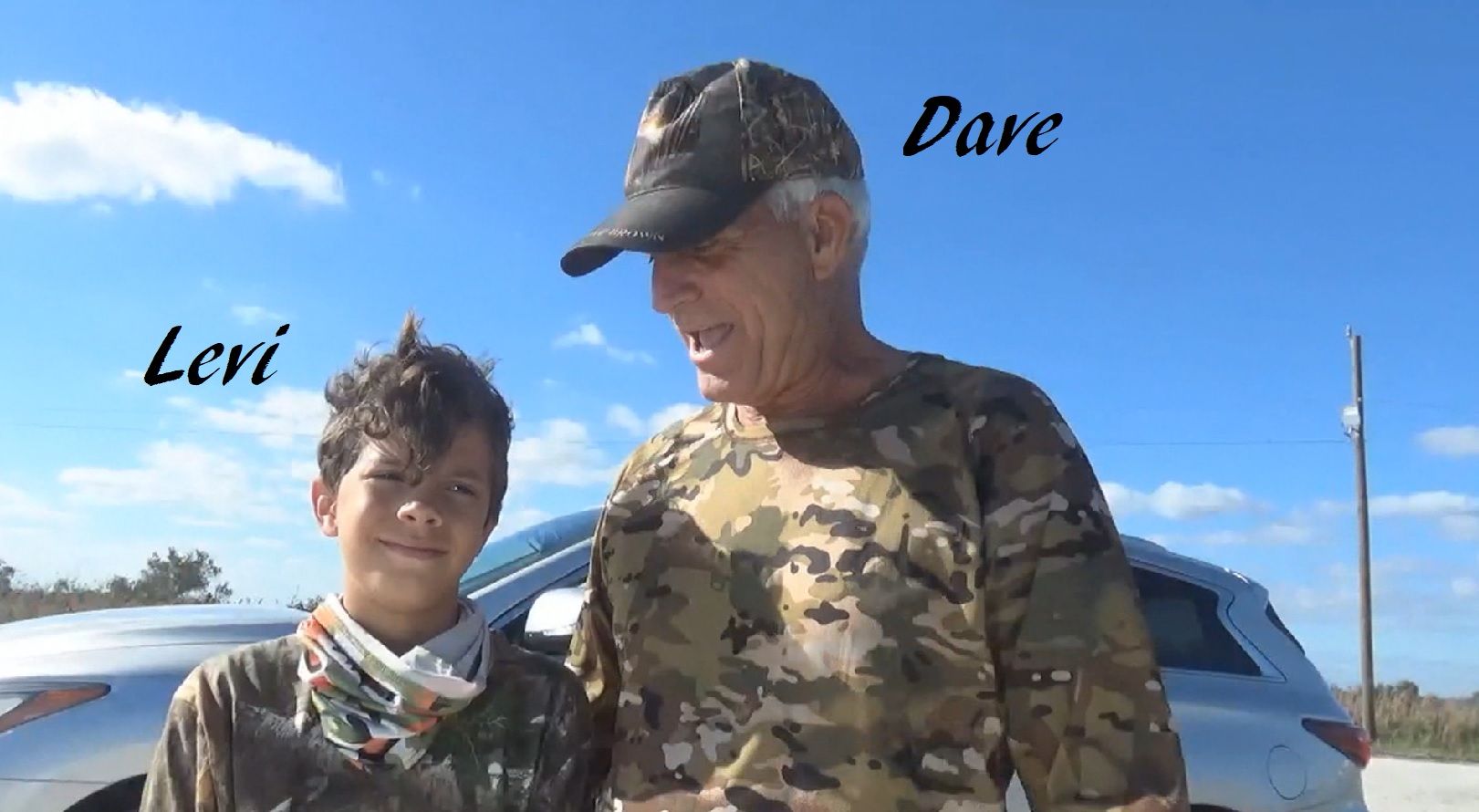 When asked what he would like to do Levi said...
"I want to go hunting!"

Check out the video:



Young Levi has never seen a wild hog.
Welcome to the world of hunting, Levi:


You are in for an experience you will never forget. You are about to be 'hooked' for life. Getting in trouble, drugs, FORGET IT! I have too many hogs to shoot.
Welcome to the world of hunting, Levi.
You & those like you are the future of our sport.
No better place to start than: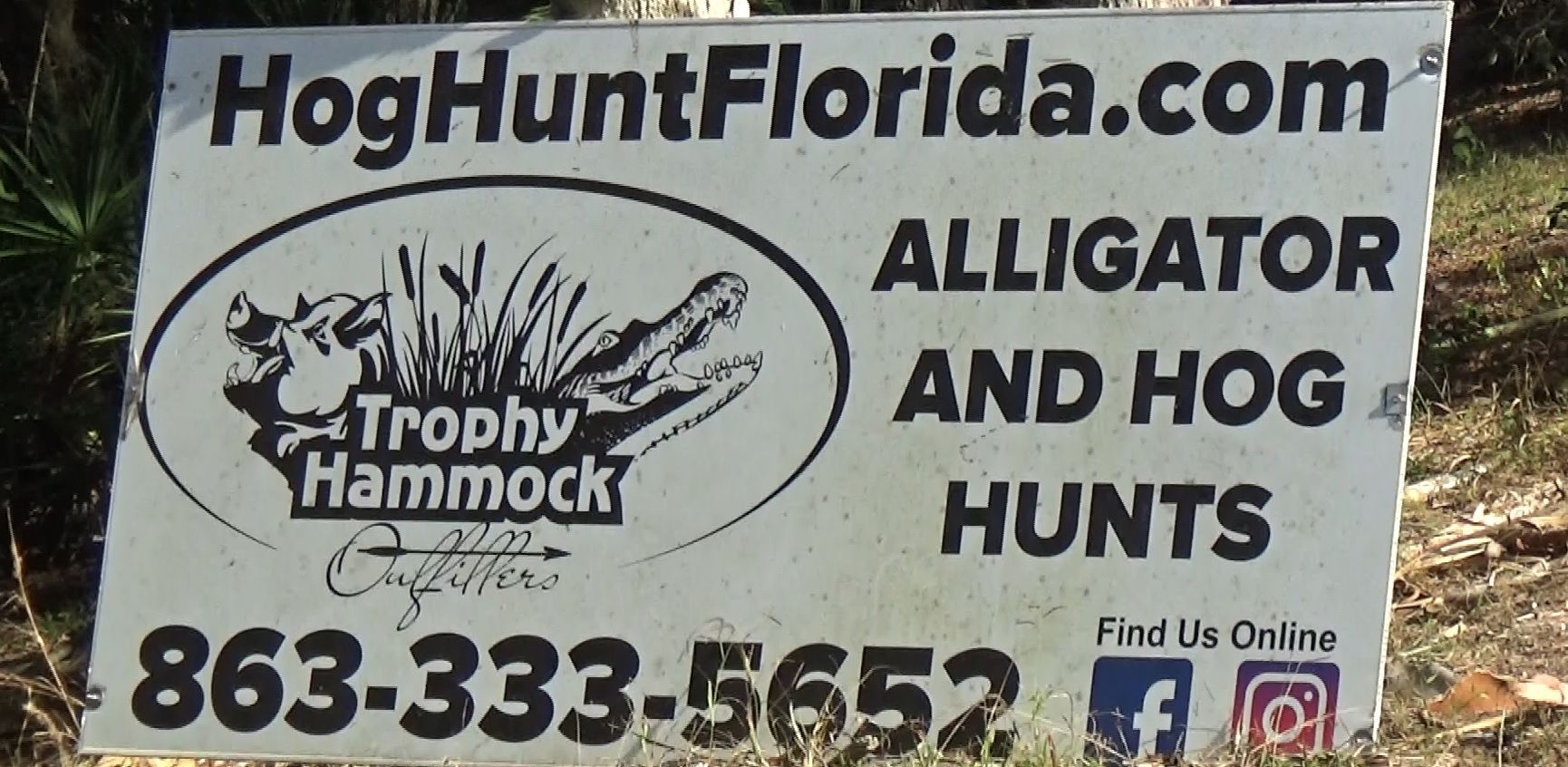 This place is real. Going from camp to our stand is half the fun:


You are going to see hog rooting like you have never seen before.
On December 8 of 2021 I celebrated BIG birthday # 80 with a nice boar thanks to Trophy Hammock: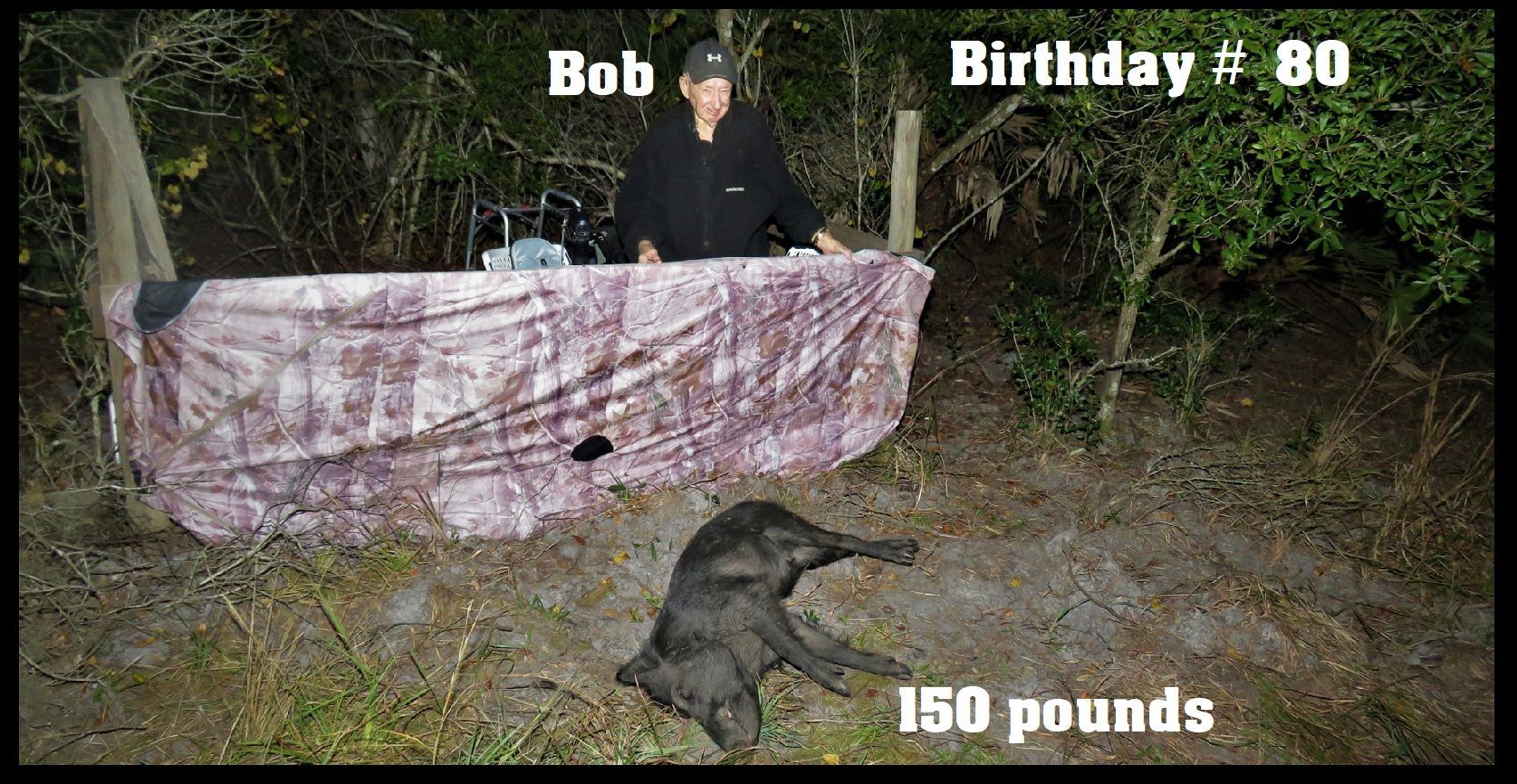 Levi & grandparents are stationed in a stand area with a huge hog population; I am in 'Bob's' ground blind.
Our electric corn feeders will scatter corn at 5:15 PM. Jim adds even more: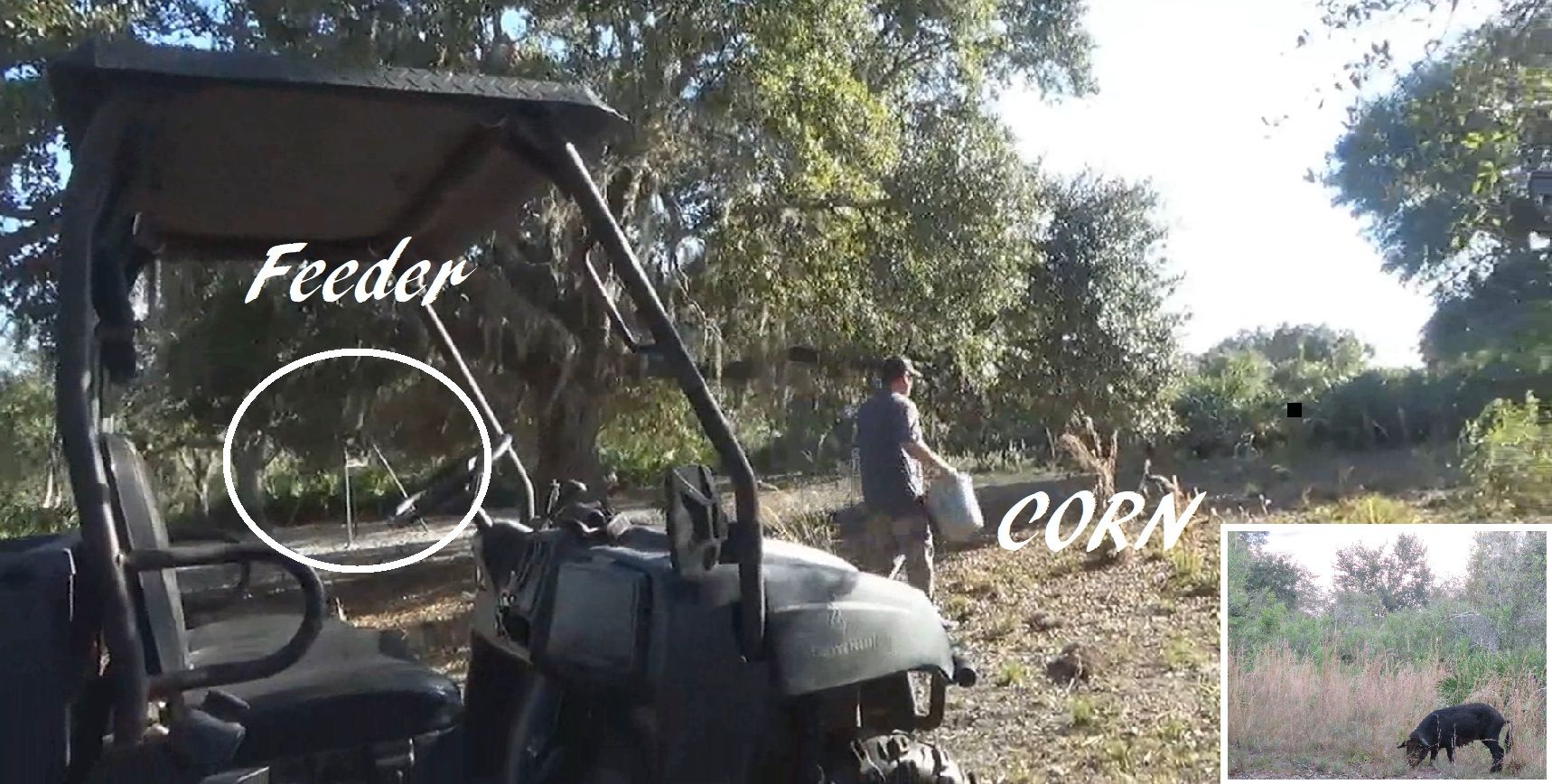 Last trip I saw numerous hogs; this week only one sow at dark.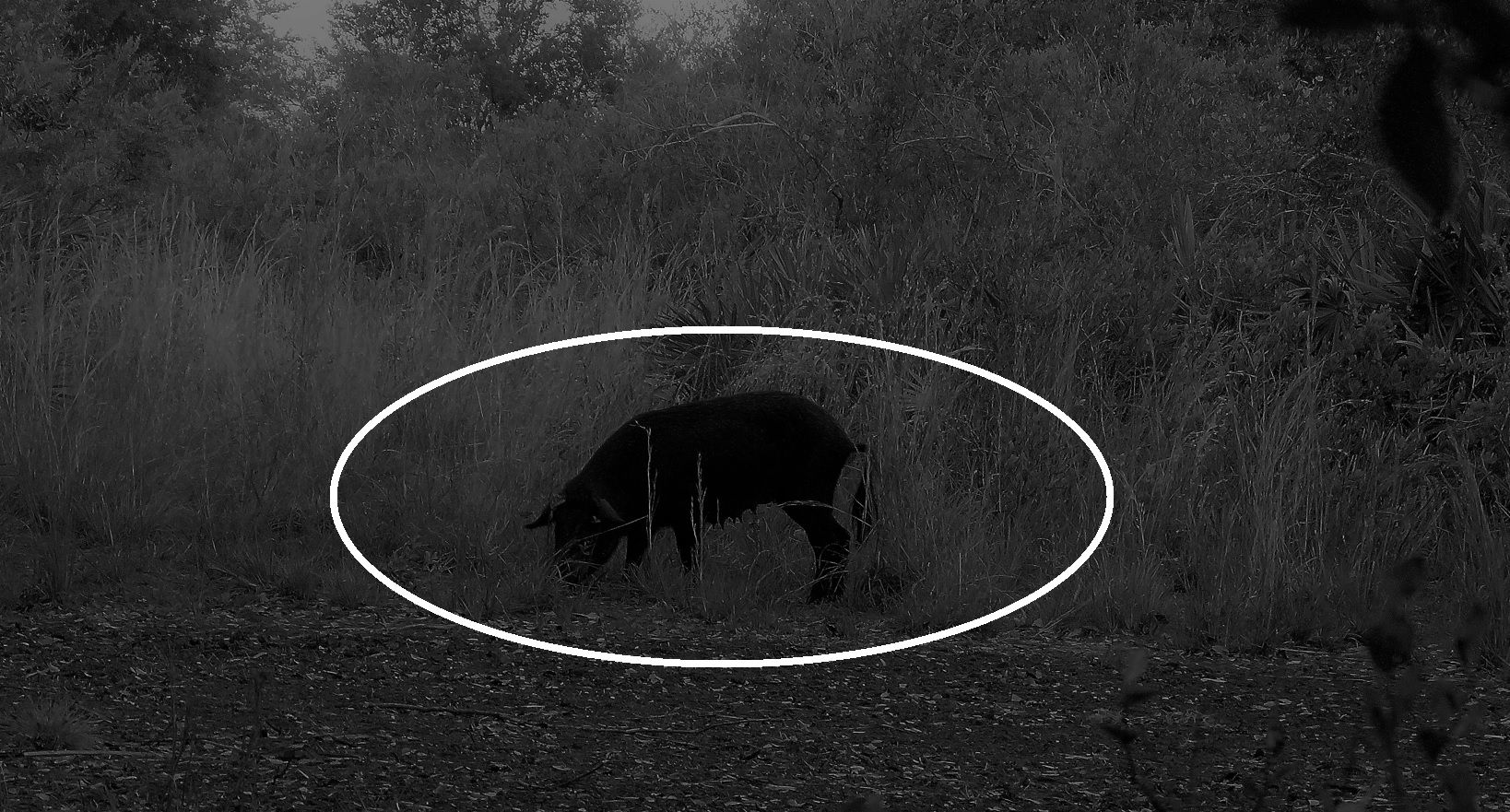 Some really BIG boys were fighting nearby; I never saw them.
Levi just shot!
Wow! Job well done...
Those HUGE smiles are real: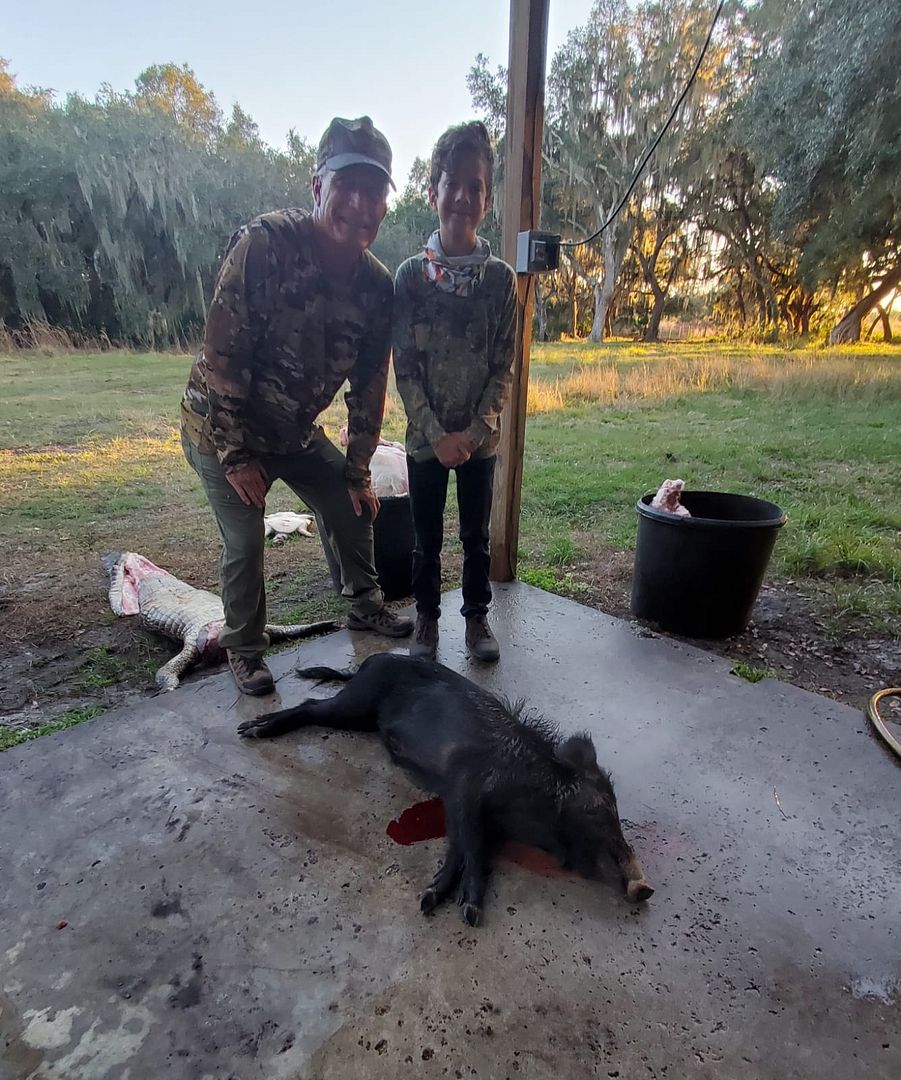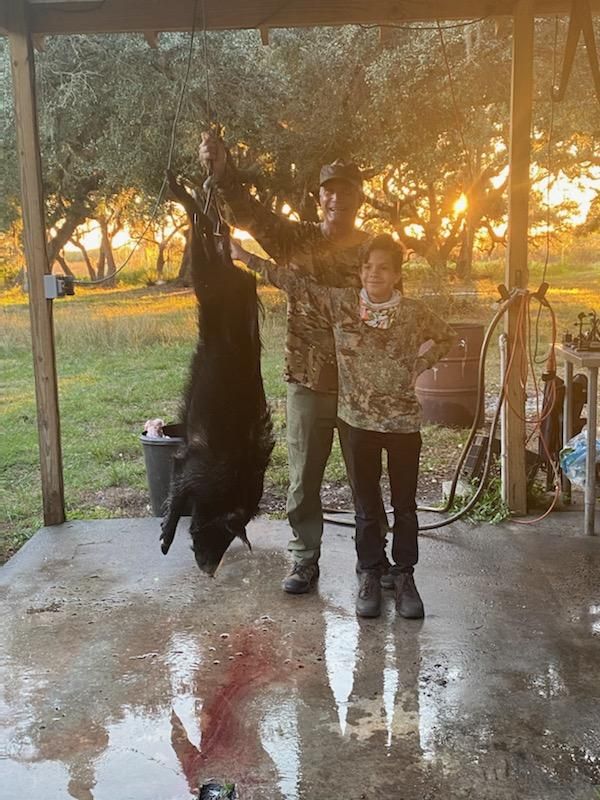 Is in good hands!
Hunting and fishing are a wonderful sports that bring sportsmen/women together from all over the world.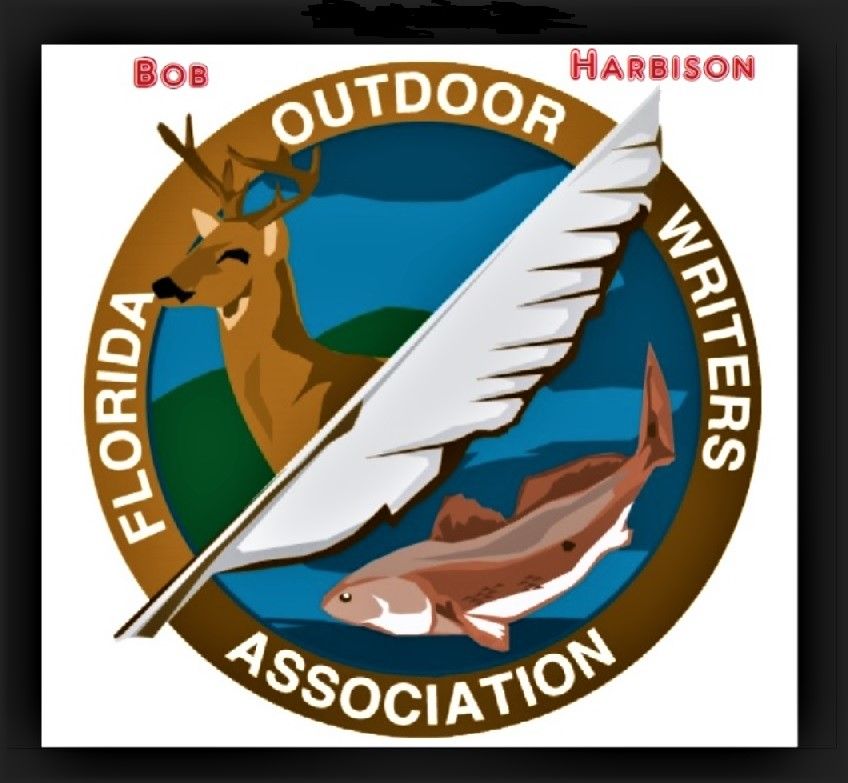 Last edited: