Feb 8, 2008
925
0
Name

Ryan
Boat

18 foot CC
<?xml:namespace prefix = o ns = "urn:schemas-microsoft-com
7 of us left O.C at 5 pm Friday night to fish the Legend out of Seaforth Landing. Myself, my fiance Michelle, My dad, Brother, friend Andy, Tom and Roy. We knew going into it we were not going to colonet (found out later that I wish we did) With a a load of 20 we were off at 8. The legend had already gat bait so it was a straight shot out. The plan was to start at sun up fishing various ridges in and around castros camp. The first drift yielded humbolt squid. You thought mud marlin got the blood pumping.. Try 30lb squid in 300 feet of water when you haven't finished your first coffee yet! </SPAN></P>
I did see a first... Shimano is right... the lucanus jig catches everything... Michelle hooked one humbolt and landed it on the lucanus jig.
We made a move. Next drift was amazing red fishing. The jigs were working better than bait. The lucanus jig was hot, and I was using a white pl68 and it was working great. we sacked about 40 reds on that drift, then more squid..
<o
></o
>
It was and on going battle all day long trying to find areas with no squid. we fished from 360 feet down to about 170 feet. Lost current/wind, found current /wind. This was the theme for the day.
<o
></o
>
The crew worked very hard, captain made many many moves and really worked hard to find a squid free area with reds. If the squid were not there it would have been easy limits of solid reds. If I was a rockfish, and I saw those squid shadows I wouldn't come out of my hole either.
<o
></o
>
We fished from sun up to sun down for 100 reds 2 lings and another 100 or so mixed starys, barberpoles and white fish. The weather was amazing.. shorts and t-shirt kind of day.
<o
></o
>
Michelle and I<o
></o
>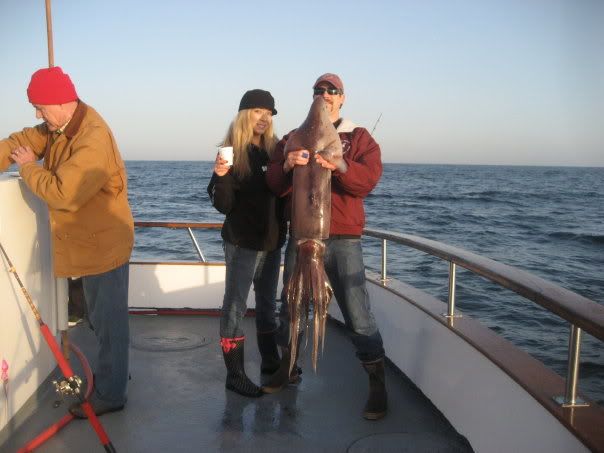 <o
></o
>
My brother Nick<o
></o
>
<o
></o
>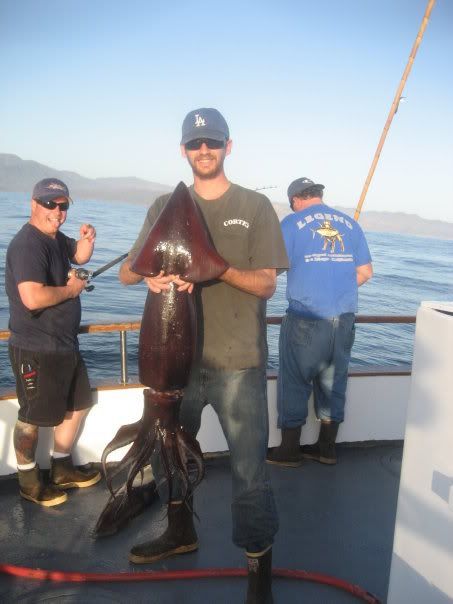 <o
></o
>
Friend Andy<o
></o
>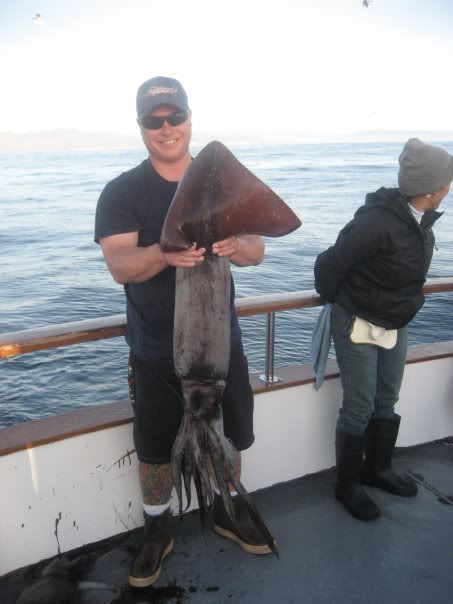 <o
></o
>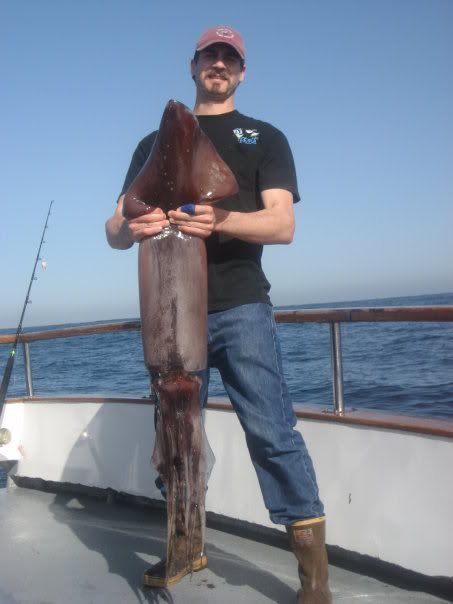 <o
></o
>
Michelle and a red.<o
></o
>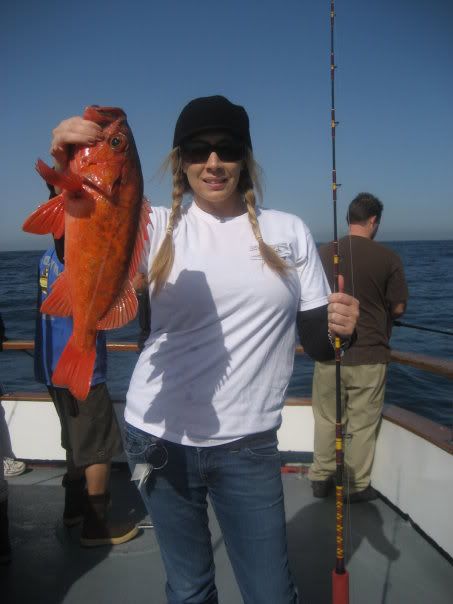 <o
></o
>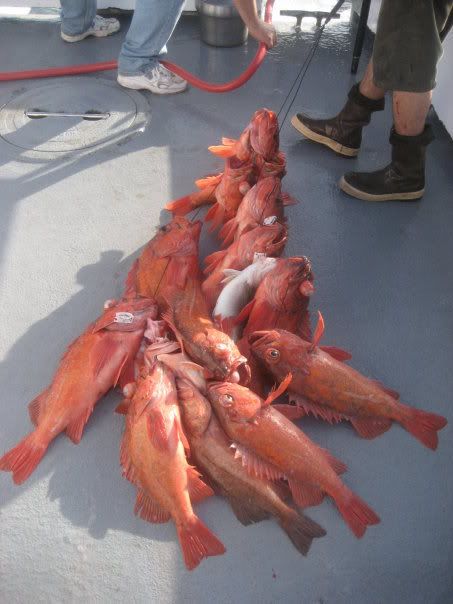 <o
></o
>
Squid slapped<o
></o
>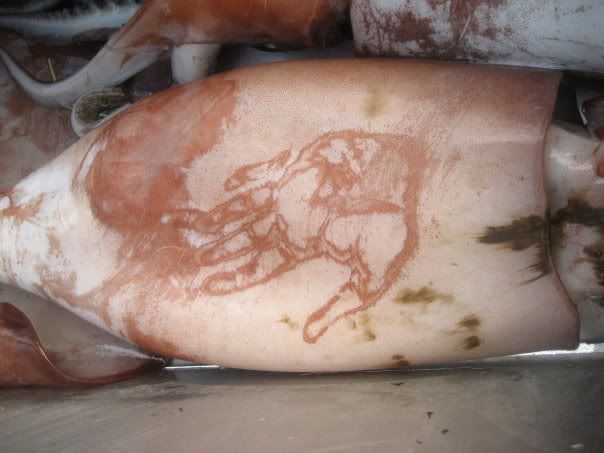 <o
></o
>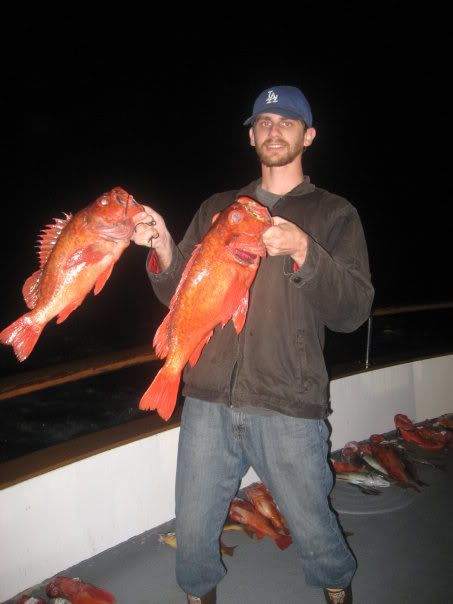 <o
></o
>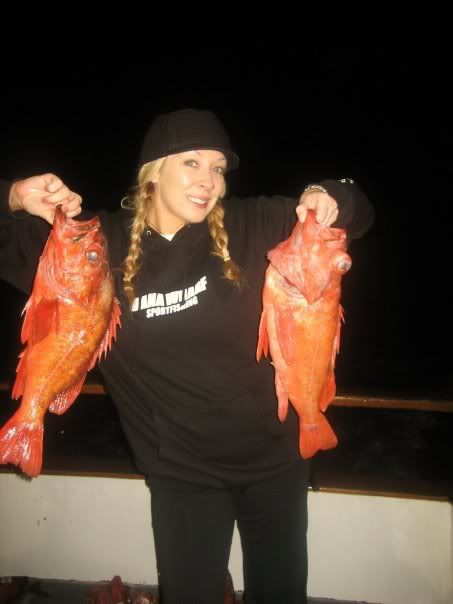 <o
></o
>
<o
></o
>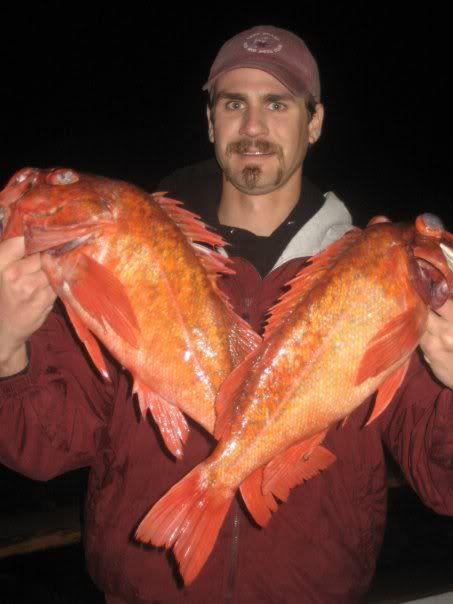 <o
></o
>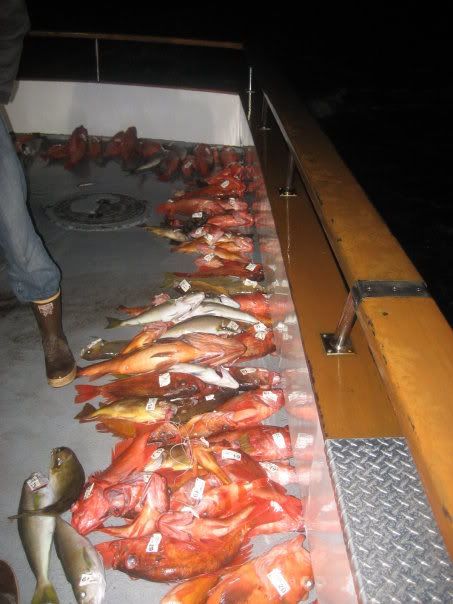 <o
></o
>
</o
>