Jun 9, 2012
15
17
3
Name

Brendan Murphy
Boat

16' Glasspar Avalon
Whats up Everyone... This is a report from last Wednesday. I'm still sorta new to this site and figured I should drop my first report! Heading out again tomorrow.. hope to do just as good if not better!
Super stoked to finally be able to post on this page with reports from my new boat I got into a couple months back. She's a 16' 1964 Glasspar Avalon (still nameless) and I finally got all the necessary safety equipment (fish finder, radio etc.) to take her out into the ocean. We launched out of Davies in Long Beach and motored down to the HB flats for a slow but steady pick of sand bass with a few macs thrown in. On the way back into the harbor I was able to land an ok sized Halibut. We used 3" Big Hammers with strips of squid. We both got broken off on a few BIG strikes while at the flats. Felt like Halibut but we'll never know.
Tons of fun.. looking forward to getting back out there ASAP! If any one has some good intel on any other local spots please let me know. I did find a ton of GPS coordinates that I need to figure out how to input into my GPS/Fish Finder.
Below are a few pics as well as a video. And yes, we're a little too excited about a small bass. Cant wait for some big fish!
Thanks for reading!
My buddy and the best bass of the day.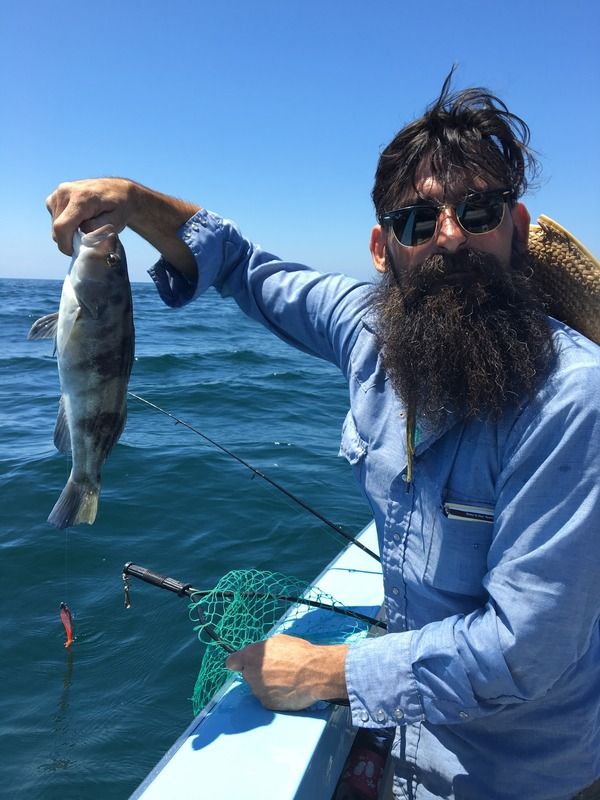 Me with the smallest bass of the day.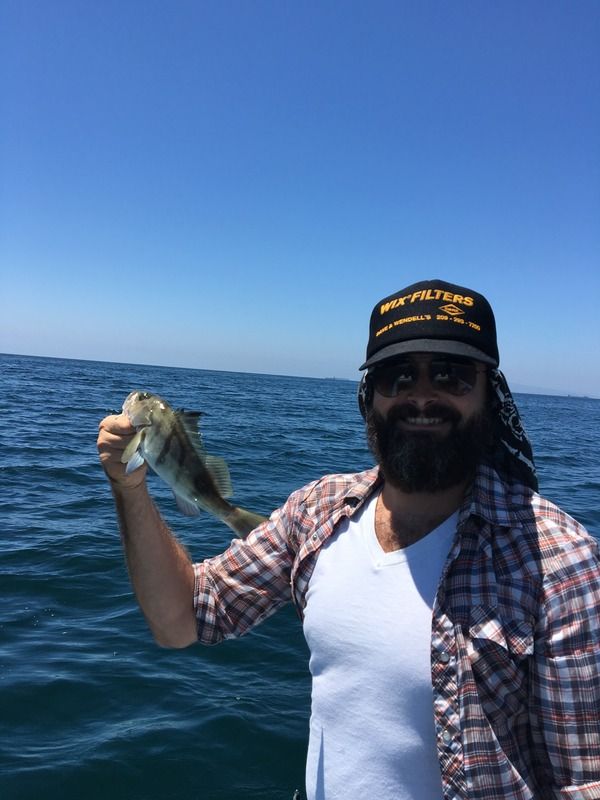 Me with the halibut.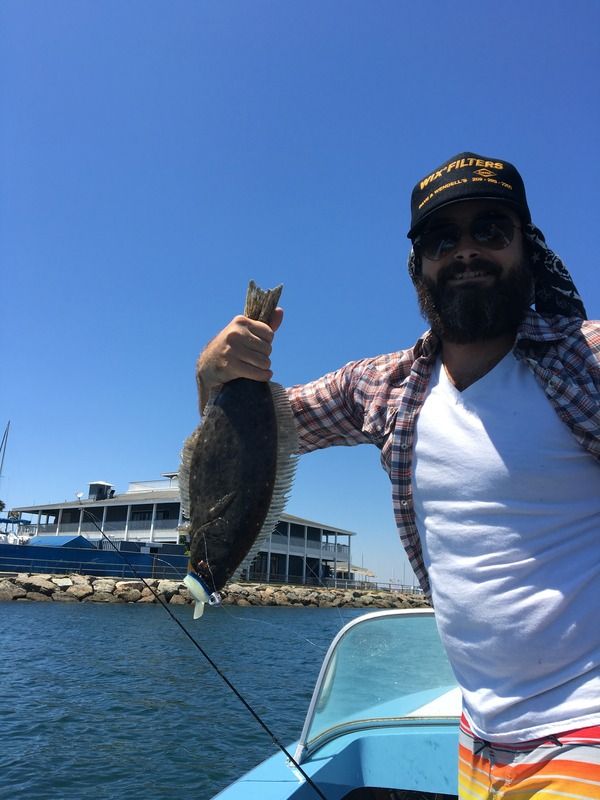 My buddy trying out the new boat on the way back.