May 11, 2011
975
567
Name

Gary Graham
Boat Name

Watercloset
Big Fish – BIGGER MONEY
Aug 6, 2019 by
That Baja Guy-Gary Graham
Baja Bytes Fishing … Tuesday, August 6, 2019
Just below the border, the bluefin persist off Ensenada and San Quintin; and hints of larger dorado are reported in Loreto just before the CALISUREÑOS CHAMPIONS CUP SERIAL DOS MARES – LORETO next weekend. The Baja Guy is headed that way to be there to watch the fun.
Que Pasa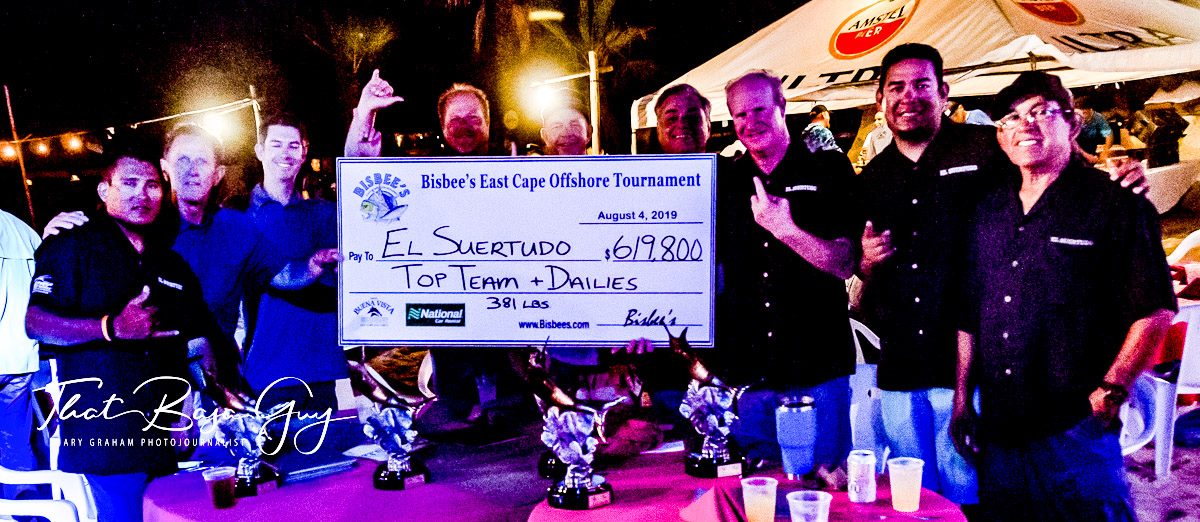 "
Team El Suertudo
" swept all the billfish categories with their 381-pound blue marlin caught on the first day – nicely done with no other qualifiers brought to the weigh station. Winning both Day One and Day Two jackpots, plus getting the heaviest billfish for what is the largest payout in the history of the East Cape Offshore Tournament ever – "Team El Suertudo" collected a whopping $619,800.
"
Team "Los Compadres
" landed the only qualifying dorado during the two days of fishing, netting the team an impressive sum of $50,200 for their 34-pound prize fish.
Day One Tuna Jackpot belonged to
"Team Snafu"
(with Felipe Valdez) weighing 58.8-pounds. They pocketed $18,275. "Make sure we get the little guy in the photo," Bisbee admonished.
Day Two Tuna Jackpot Daily and the heaviest yellowfin caught was worth $31,935 to
"Team Hotel Buenavista"
weighing 60.8-pounds. Earlier, Esaul Valdez had declared, "I beat Felipe [his brother] by two pounds!"
"Team Second Wind"
captured the First Place prize with three blue marlin and four striped marlin for $34,255.
"Team Tag Team"
also caught four blue marlin winning Second Place in the same division, decided by the length of time to catch for $11,087.50.
Team "Carajos"
from Sinaloa, Mex., with four blue marlin $6,587 for Third place in the Release Division
Tijuana Bull Ring
Water needs to both clean up and warm up to get the bite going again. Right now, it's just a slow pick on sand bass, calico bass, and little rockfish most of which are coming right off the bottom with strips of dead squid…fishdope.com
Coronado Islands/Rockpile
Yellowtail are hard to come by right now. The boats are catching a few, but ever since the water temps dropped way off, the bite has not been very good. The 63-degree water was reported on the Middle Grounds. North Island was said to be streaky between 62 and 63 Ribbon Kelp was 62.8 and the farther south you traveled, the colder it got.
Today we heard the water warmed up a bunch but was lifeless.
There are still some barracuda as well as some bonito in the Middle Grounds and Ribbon Kelp if you want those. Rockfish are biting NE of North Island..…fishdope.com
Corner to the 226-302 / Coronado Canyon / 425-101
There's not a lot of boat pressure right now. It seems everybody is either at Clemente for bluefin or way down the beach for kelp paddy yellowtail.
Some reports said it was a desert with very little sign of life. A few said they found some tight-lipped bluefin with a few yellowfin mixed in — way more show than go.
The word we got is these bluefin were mostly the smaller grade under 100-pounds, and the yellowfin were running from 5- to 18-pounds..fishdope.com
San Salvador / 230 / 371 / Upper Hidden Bank
We had a report yesterday from the Upper Hidden to the 371 to the 230 that not much was happening except way up west of the 302..…fishdope.com
Below Double 220 / 295 / 238
Excellent kelp paddy yellowtail fishing right now. In general, almost every kelp you find has yellowtail and maybe a few dorado or even a few yellowfin. Some kelp have just a few fish, and some have hundreds if not thousands of yellows — they are not rats either. They are mostly in the 8- to 12-pound class with the jackpot fish in the 15- to 20-pound class.
The dorado are neckties, "doritos" in the 3- to 6-pound class with the odd standout in the 10- to 15-pound class.
Most of the yellowfin are in the 8- to 20-pound class with a few either larger or smaller. There are a few yellowfin around so be sure and drag the cedar plugs and Halcos. You might get lucky. Be sure and check out any dolphin you find as the tuna are beginning to hang with them.
Right now, most of the kelp appears to be in the 31 20 block— and with a little luck, these will push up north. Fingers crossed.…fishdope.com
Ensenada
Headed out of Coral Marina around 6 a.m.; no bait available in the main harbor as I think the bait dock sold their permit? Headed on out to the 238. The sea was a little rough, and it took about 2 1/2 hours. We didn't see much for hours. We got small yellowtail on a patty — maybe 10-pounds. Then around 2 p.m., the tuna started showing all around…Cosmo Goss
https://www.bdoutdoors.com/forums/threads/ensenada-report-7-28.723665/
Below 31 20 / 1140 Finger / Lower 500 / Off Colonet / Bumps
Same story as above. Great kelp paddy yellowtail fishing with a sample of dorado and yellowfin.
The difference is distance. Guys this is a LONG WAY DOWN. The 31 20 line is roughly 80 nm from Point Loma.
1140 Finger is 83 miles. The Lower 500 is 90 miles, and the Bumps is 123 miles..…fishdope.com
San Quintin
I fished with my friend Steve McKay — very good fishing for lingcod and big reds. The radio fish were wide open yellowtail at the breakers reef, all on jigs.
seabass slowed down, will check the area tomorrow. Fish onnn & onnn!
Love them big fat reds…Juan Cook
Bahia de Los Angeles
July — a good month to fish yellowtail, grouper, and bottom fish!
https://www.bdoutdoors.com/forums/threads/daggetts-sport-fishing-bahia-de-los-angeles.723631/
Bahía Asunción
Pending
Cedros Island
Pending
Loreto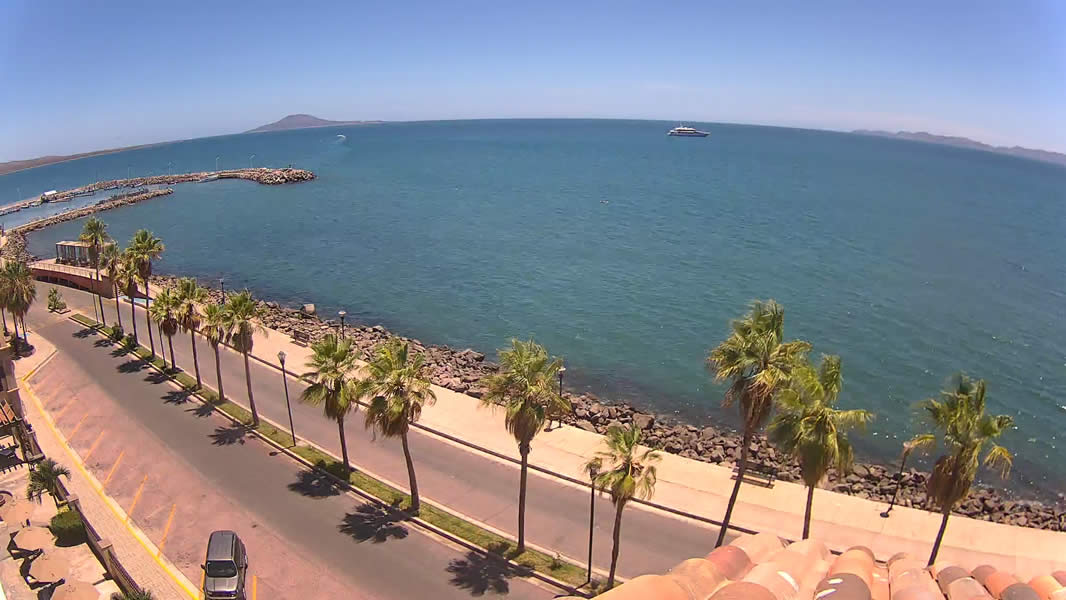 This week we had a complete mini-taste of what Baja is all about in the middle of summer, and just in time for the state-sponsored sport fishing finals being held in Loreto.
Some days the sun was boiling hot with the rest being overcast, looking like a hurricane was coming up from Cabo.
The brightest news is the sudden appearance of 48-inch dorado in big numbers!
I've been sworn to secrecy about where the current bite has been happening. All I can say is they are all within our local panga's normal fishing zone.
Tip #1: A little split-shot sinker near the swivel will get your sardina past the surface little dodos and into the big fish zone below.
The other important tip I received was to be patient when you see fish and wait for them to come to the dinner table. Many boats will zoom in, and if they don't get bit within five minutes, they blast off to another patch of water.
Tournaments can get a little crazy, especially a multi-event final. A couple of our fishing trips reported seeing some man-made FAD's floating out in the current lines. Maybe someone is increasing their chances of finding fish under their floating junk collections?
The hot summer sun and the call of big money prizes can drive fishermen crazy — and more crazy…Rick Hill
Magdalena Bay
Puerto San Carlos,
August 3 at 9:46 PM ·
What a pleasure to bring some knowledge with the new generation! Fascinates me !
Gonzalo Alamea Camacho
La Paz
MEXICAN MINUTE LA PAZ FISHING REPORT from TAILHUNTER SPORTFISHING for Week of July 28-Aug. 4, 2019
Rick Carlton and Bruce Husson from San Diego with a rare white marlin hooked just outside of Bahia Muertos while fishing with the Tailhunter Fleet in La Paz. The fish bit a small live sardina and was released swimming strong.
East Cape
Water – 82- to 85-degrees. Cooler water inshore, warmer outside. Clear, flat, normal light afternoon easterly breezes.
Air – Still cooler than normal; very pleasant, highs in the low 90s. Afternoon rains in the sierra.
A good week of fishing. The dorado bite has improved, and there are still lots of striped marlin mixed with blue marlin and a few sailfish. Much bigger tuna were all taken this week, though not as much quantity but bigger quality; the fish are closer to shore off Rincon. Big roosterfish were released all week; 50-pounders were abundant. Not much fishing pressure inshore, and anglers staying inside are catching big pargo and amberjack.
All anglers targeting billfish are releasing at least one daily. Mostly stripers, with every fourth or fifth fish a blue or sail. Same area as last week — off the inshore bank down to Frailes. Ballyhoo working best.
A better week. Schools of dorado in the 10- to 25-pound class mixed with a few bigger bulls closer inside from one to three miles off the lighthouse down to Rincon in the same areas as the tuna. Trolled Hoochies and live and chunk bait are working.
Off Rincon, close to Pulmo Park, one to three miles off the beach, there are bigger tuna to 60-pounds. All are being taken on chunk squid or live caballito. Average fish is 20- to 25-pounds. The boats are taking from 2 to 5 fish daily.
Big roosters all week, fifty pounders are common. Very good fishing! All beach's both north and south are holding fish. Live caballito working best. Anglers using fly are releasing lot's as well.
Big pargo to 30-pounds, nice Almaco jack, and big pompano are all biting aggressively with not much fishing pressure.
Puerto Los Cabos
The last few days there were sardina found schooling just to the north of the marina jetty, so this has been a bonus bait option as well as caballito, ballyhoo, and slabs of squid. The most common fish has been dorado, spread throughout the area, particularly around the Iman Bank. Most of these fish were smaller in size, though a handful of larger fish to over 20-pounds were mixed in. There has been a lot of catch and release going on. Most charters were easily getting their two dorado limits per person.
Very few yellowfin tuna were landed, though many were seen on different grounds. It's just with all of the natural food sources in the area they just did not appear to be that hungry. The tuna that were caught were in the 15- to 25-pound range. A few wahoo were reported — found trolling in open water on the marlin and dorado grounds. Marlin action slowed compared to the previous week, though there were still chances at striped and blue marlin. Also, we saw at least one sailfish, but we have yet to report any black marlin this season.
Bottom action consisted mainly of triggerfish, with an occasional leopard grouper, amberjack or snapper. Some days various shark species were also hooked into while trying the bottom action.
Most charters are now concentrating more on the surface bite.
Along the shoreline, there were a handful of roosterfish reported, although the season for these fish is winding down. Eric Brictson, Gordo Banks Pangas
Cabo San Lucas
Cabo enjoyed a great week of fishing heading into the new moon. The striped marlin bite was solid this past week with an average of two fish per boat. More and more blue marlin and sailfish are showing up in the reports with most of the blue marlin in the 200- to 250-pound range.
The yellowfin tuna action picked up considerably with reports of larger fish showing up – one topped the scales at 250-pounds.
The dorado counts increased particularly on the inside with most fish running in the 15- to the 20-pound range, but numerous bulls were up to the 40-pounds range. The 1150 Spot was again a prime location, along with the 1180 and 130 spots. Many boats were returning after releasing a marlin or two, along with a mix of several yellowfin and dorado which provided some tasty table fare for their anglers. The inshore fishing was again very productive with some nice counts of snapper, grouper, and sierra, as well as some nice roosterfish, particularly from Solmar west to around the Lighthouse.
Inshore fishing was really solid with some nice catches of large sierra along Migrino. Roosterfish showed up again in the surf from Solmar to the Lighthouse and off Palmilla. Some very nice catches of red snapper and grouper were also reported fishing close to the rocks around El Arco. Jack were plentiful off the rocks from Solmar west.
Cabo Climate: The future outlook into early to mid-August is for more of the same with mostly sunny skies and partly cloudy skies with average daytime temps in the upper 80's and evenings in the upper 70's. The two-week forecast is for mostly sunny skies with no precipitation forecast through mid-August. Winds are expected to lie down a bit in the 10- to 15-mph range into mid-August, mostly out of the West and NW. Humidity is expected to run in the mid- to upper-60s.
Sea Conditions: Forecast through mid-August is for winds in the 10- to 15-mph range from the West and NW. The Pacific side sea temps are running in the 71- to 75-degree range with mostly clear water. The inside has warmed with temps in the 81- to 85-degree range off Palmilla to lower 80s around the Gordos, with upper 70s south in the Herradura and out near the 1150 Spot.
Best Fishing Areas: The 1150 Spot was a hotspot for marlin action this past week along with the 1180 and 130 Spots. The yellowfin were most often found 20-25 miles out to the south and southwest with the Gordo and Cabrillo Seamount to the east and southeast also noted as holding large schools. Los Arcos and Migrino were the choices for inshore fishing with some nice catches of sierra coming off Migrino. Roosterfish action was solid in the surf off Palmilla west past Solmar to the Lighthouse.
Favorite Baits: Slow-trolling live mackerel or cabillito was the favorite for the marlin with increased success from trolled lures and throwing live bait to surface fish. Cedar plugs and feathers were the favorites for the yellowfin. The dorado were hitting trolled lures and feathers. Hoochies were by far the preferred and most productive lures for the sierra. Trolled live bait near the surf and large poppers were the most successful bait for roosterfish this past week. Dead bait was the ticket for the snapper and grouper.
Bait Supply: Live bait is available at the $3.00 per bait upon exit from the harbor. Mackerel, when available, are popular with the captains.
Mainland Mexico
San Carlos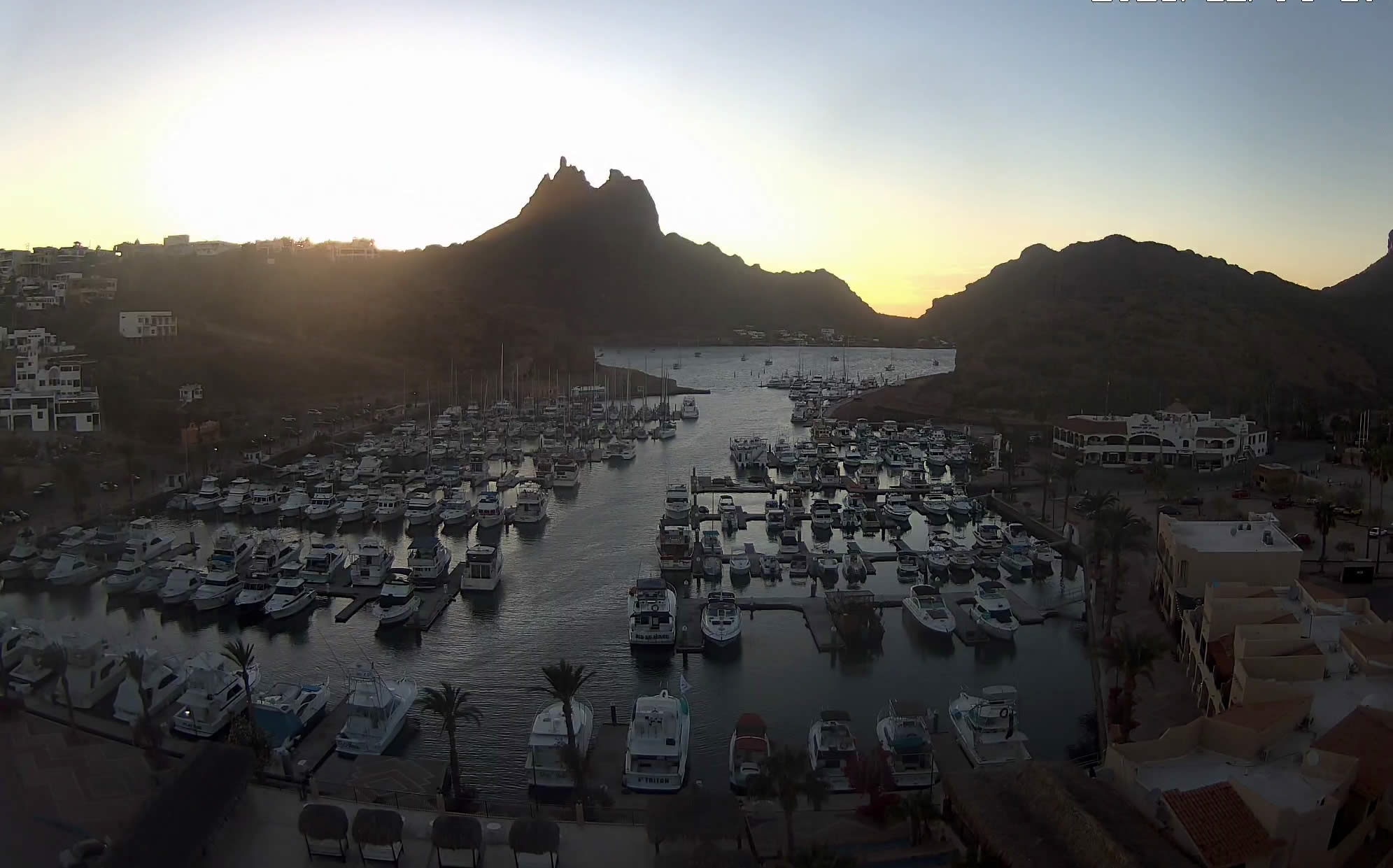 Costa Rica
Win an all-expense-paid trip to Crocodile Bay Resort in Costa Rica for epic fishing action and incredible natural scenery
https://www.bdoutdoors.com/race-costa-rica-2019-crocodile-bay-resort/
Guatemala
https://www.bdoutdoors.com/casa-vieja-lodge-july-newsletter/
Last Minute Openings — call NOW to reserve:
(305) 854-4665 /
[email protected]