Aug 28, 2007
72
45
Name

Big Ed
Boat

Champion 200Elite
Well… words just cannot describe the experience of this awesome adventure aboard the sportfishing vessel Independence. I just came back from a 15 day Savon Tackle sponsored trip to the Hurricane Bank. We departed the day after Thanksgiving and returned Saturday Dec 10th with a load of fish that was mind boggling. The entire trip was amazing from the passengers on board this annual extravaganza to the incredible culinary expertise of Chef Ed Lacombe and the polite and professional crew of the Independence who are trained to perfection under the careful watch of veteran Captain Jeff Debuys.
Let me tell you, this is one fine oiled operation who works together as a team. Every fish caught is immediately spiked, gilled and bled out to ensure freshness moments after it clears the rail.
We had 14 fish over 200lbs. I lost two fish just barely out of gaff range that were easy 250lbs. Both fish ate through the 100lb fluorocarbon line. Yes they would break your heart, but to know you had the opportunity to meet them and love them was good enough for me... Much better to love and lost than never loved. I didn't make it to the 'big dance' but I'm happy for my fellow anglers and freinds who did.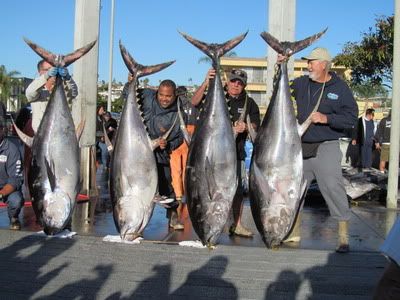 I turned in an extreme amount of tuna to the cannery, 350lbs for processing, 60lbs for smoke and jerky and a couple of hundred lbs to charity. Keep in mind I released everything I caught under 80-90lbs. I would call the everage grade of fish, not only for me but the entire group, a solid 130lbs-190lbs. We had a couple of lulls and times when they did not bite for a while but for the most part we had between two to four going as a regular rule of thumb. For me I had one fish tilt the scale at 193lbs, 185lbs, and several fish in the 160-170's. I really couldn't tell you how many between 130-160, I just don't remember, but it was a good number. I released the fish I did not want to have processed. It took some consideration before catching them and figuring what would arrive to the dock frozen and what would be RSW?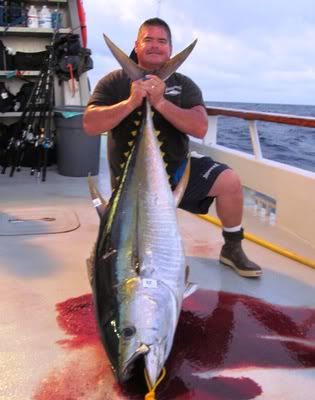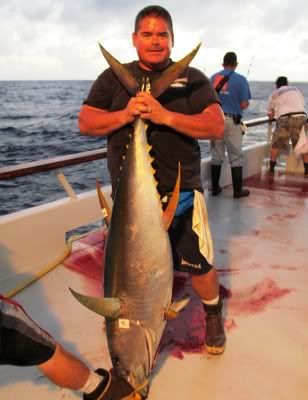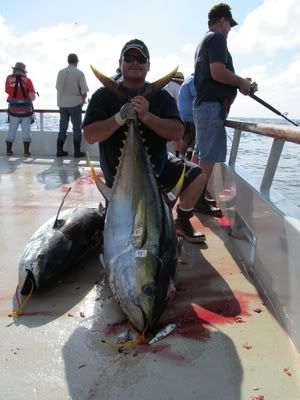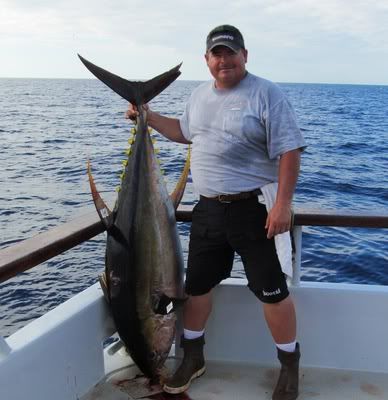 We traveled four days to the Hurricane Bank. It was a long haul, but with seminars on landing giant tuna on every kind of rig and tackle imaginable it made for a nice ride with weather you could only dream of. That allowed us seven full days down on the HB with another four days of travel home. Gary Soto and Jerry Brown would have been happy to see everybody at their spectra stations splicing, weaving, fingering, glueing, crimping to their hearts delight not only for hours, but days on end on the way down. Basil Pappas took excellent care of me with my pre-made top shots and wound on fluorocarbon loop to loop leaders. Tony Pena also would have been proud on his spectra to floro connections that never failed once.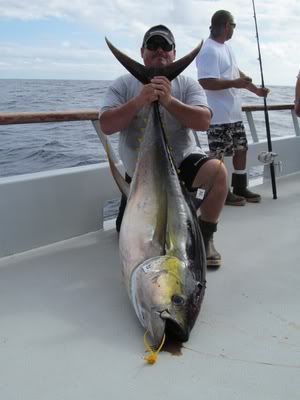 It was just ridiculous. This trip is what every man should have on their bucket list. From catching giant tuna at night on glow jig PL68's to placing a well caught evening 8-12lb skipjack on a 12/O-14/O hook for a chance at giant. It was full circle fishing from morning to night however you wanted to play. I'm sorry but here is just to much to tell about this trip that cannot be told without making it sound worse than the experience of being there...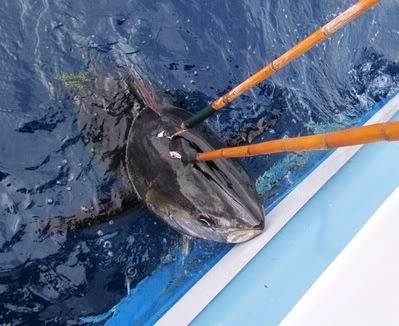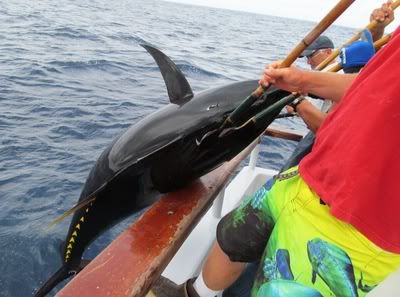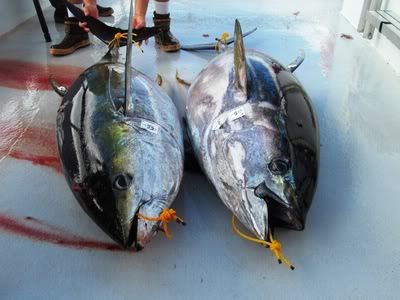 What was not photographed is the quality of the men and the passengers, which really made this trip a treat. This group has been together for years and now Im lucky enough to join them. I am blessed to have a strong family core at home and the opportunity to be with these men and also to have the ability to share in this type of experience at this point in my life, it really is a lot more that just fishing, its really the ability to enjoy life and experience something that is extra ordinary...
My fish corner... embarrassing huh?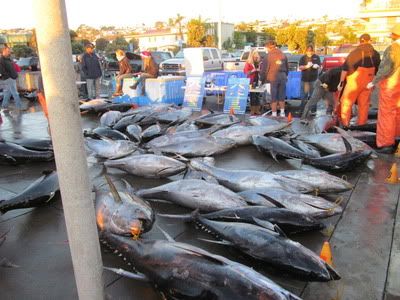 Fishermans processing is the cleanest operation I have ever witnessed in my years fishing out of SD. The courteousness of every employee would be enough to really give you an idea of how nice these people really are. Its almost like they are blowing smoke up your ass, but they are'nt.
Owner/Operator Shawn really is that nice and so are his people. The quality and care they provided us on this trip with our catch is amazing. I know I keep using that word, but please don't let it cheapen the experience because that is what it was, amazing. Talk about the iceing on the cake after a trip that couldn't get any better. Well thanks to Shawn at Fisherman's processing it did!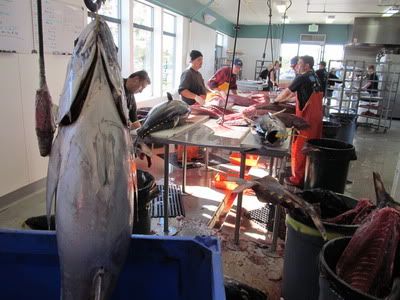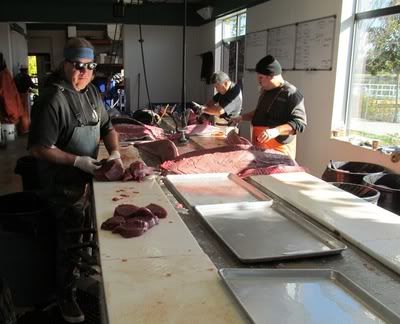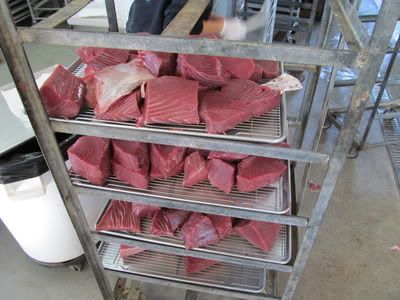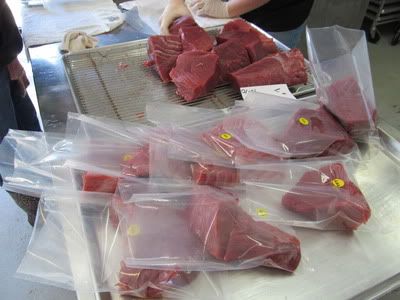 Man oh man.... I'm already thinking about next year's trip....
Later; Big Ed!