Aug 11, 2019
782
644
32
Name

Andre
Boat

Stabicraft 459 Fish'r
So I have been hunting really hard for either a project or a boat and I found this rig that checks quite a few marks off the list. I called the guy and he is going to get me more pictures. Apparently it's mechanically sound. It just needs spruced up cleaned up and set up. I have a friend about 30 minutes away who can check it out for me and then I'll get a survey lined up if he likes what he sees.
I don't like the steering situation but I feel like that could be remedied with minimal effort.
Thoughts?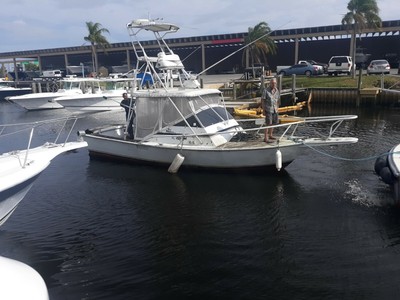 HULL IDENTIFICATION # 938344. WAS RE-POWERED IN THE 90'S WITH A 315 HP. YANMAR 6LY DIESEL MARINE ENGINE. WE ARE IN THE MARINE PARTS / ENGINES / GEARS ECT. 27 FOOT STRIKER ORIGINAL " CLASSIC SPORTFISH " / PLEASURE-CRAFT CRUISER.