May 11, 2011
968
560
93
Name

Gary Graham
Boat

Watercloset
Baja Bytes Weekly Overview
Friday, December 23, 2016
Gary Graham
​
Que Pasa
We crossed the border last week at TJ and got sent to have the pickup x-rayed. I don't know how long it's been in effect, but it looks like a new facility. It's not the big one by the offices. It's a smaller one that is used for cars and small trucks. It x-rays three vehicles at a time.
So if you come across with a pickup loaded with stuff, expect a half-hour delay.
http://www.bdoutdoors.com/forums/threads/x-ray-at-the-tj-border.644514/#post-4241872
Mexico Plans to Catch, Protect Last Few Vaquita Porpoises
"It would involve locating them (the Vaquita Porpoises), capturing them and putting them in some kind of protective area," Rojas-Bracho said, adding that the current plan envisions putting them in a floating enclosure or pen in a protected bay where they would not be endangered by fishing nets.
"Locating them, capturing them, there is an inherent risk to everything," he said, noting "we have to do something, as an emergency measure."
Rojas-Bracho said the committee is establishing a group of experts in acoustic monitoring, porpoise capture, veterinary medicine and other specialties to carry out the effort.
"The team is the best that can be put together in the world. It is the dream team," he said.
Mexico's environment department said a research team had been dispatched in October to find appropriate sites for the enclosure and had identified two such sites.
http://www.bdoutdoors.com/forums/th...maining-vaquita-porpoise.644790/#post-4243816
http://www.wonews.com/Blog.aspx?id=3691&AuthorID=96087&t=Tortuava-totoaba-tunapensvaquita-and
Coronado Islands
Rock fishing is the name of the game here, too, but it's better quality and quantity than closer to San Diego. The usual stones along the western edge of the drop-off below South Island and the Finger Bank are the usual spots to look for fuzz and bigger fish marks stacked up above hard bottom rock piles and drop-offs.
…Fishdope.com

Ensenada
Report pending.
San Quintín
Cristian Catian starting off the morning with a local yellowtail.
When he's not on the boat fishing and diving you'll find him at the fillet table cutting fish, or at his pig farm. …
Captain Kelly Catian
Bahía de Los Ángeles
Report pending.
Bahía Ascensión

After the big rainstorm, things calmed down enough to get out to look for fish with some local amigos. They finally found some and boated 9 decent tails, lost a couple, caught a whack of bonita and saw a migrating Gray whale...a good day all round...sunny, around 75 with no wind...perfect for fishing.
All of us here at La Bufadora Inn in Bahia Asuncion wish all our BD peeps a reel Happy Holiday…
Shari Bondy
http://www.bdoutdoors.com/forums/th...istmas-in-bahia-asuncion.645176/#post-4246303
La Bocana
GOOD MORNING. Good fishing today. Catch and release. …Juanchys, Agular, Estero de La Bocana, BCS
Loreto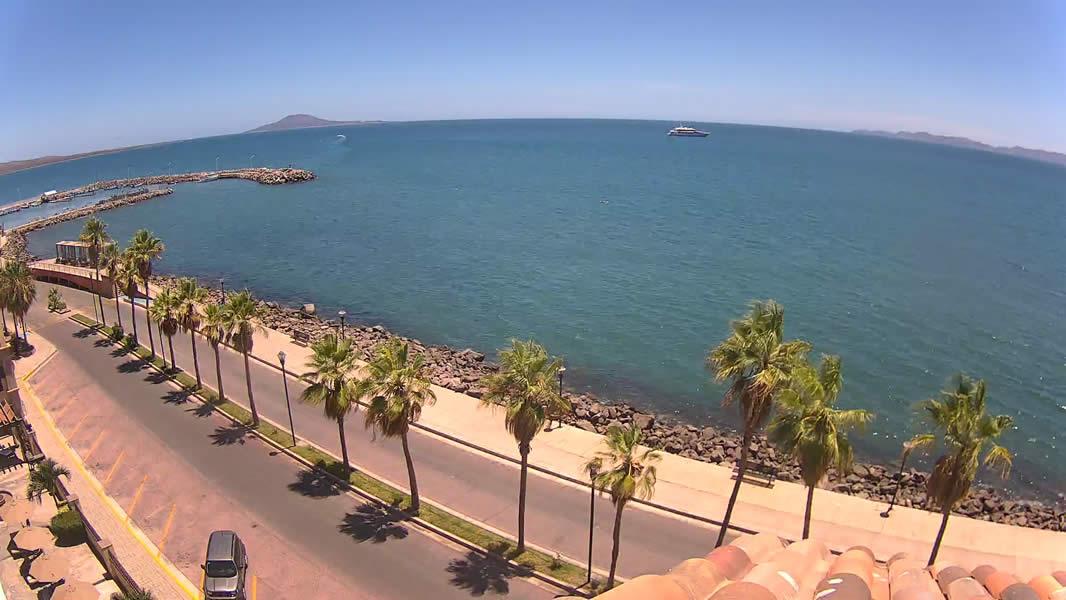 I went out hunting for the Christmas turkey and ended up with a 20-pound cabrilla. I guess I'll be saving my corn bread mix for muffins instead of stuffing!
This "before Christmas week" has been really slow as always for us but the cloudy skies gave fishing the double whammy. We even had black clouds that did enough sprinkling to mess up windshields and paper flowers on the outdoor decorations.
This coming week should be back to full boats again and trolling live bait; MirroLures and Rapalas will stir up the shallow waters. Sierra will also be targeted with smaller flashy spoons and plugs along the coastline.
Maybe we will see some more of that late-season dorado fishing down by Danzante Island like we had last week.
Bottom fishing will be the number two choice if the winds will cooperate. Nothing worse than the wind pushing you one way and the current ripping you another way.
None of the Escondido boats went out this week with wind being the excuse. Can't blame it on Christmas shopping or office parties.
Merry Christmas and a fantastic New Year! …
Rick Hill, Pinchy Sportfishing
Magdalena Bay
Report pending.
La Paz
Report Pending. …
Jonathan Roldan, Tailhunter International
East Cape
PHOTO
…Van
Wormer Resorts
Yesterday was our first day out in my 17-foot Lifetimer that we towed down from the wintertime chill in B.C . We towed Halco and Yo-zuri lures for wahoo early, early with no luck. We bought five mackerel for bait and fished at La Ribera Bank and didn't get one bite all day! We saw maybe only six marlin hooked all day by the charters and panga dudes . . .
http://www.bdoutdoors.com/forums/threads/east-cape-fishin-report.644909/
San José Del Cabo
Gonzalo Castillo still on a roll in December.
Ocean water temperatures were holding in the 74 to 76 degree range, still warmer than usual for this time frame, with the winds residing for a few days now, this has given the chance for clarity to improve and blue water was being found fairly close to shore. Bait supplies remained steady for caballito and strips of squid continue to be used for drift fishing, while targeting the yellowfin tuna action. The majority of the charters launching out of San Jose del Cabo area were fishing areas from Punta Gorda, Gordo Banks, Cardon and Iman Bank. Through much of the week the most productive place proved to be close to shore off of Punta Gorda.
All around action was a bit spotty, some days the bite would be early, some days late. Most
common species caught was yellowfin tuna in the 10 to 30 lb. class, no huge numbers, but some charters were fortunate to land five or more tuna per trip. Caballito and the strips of squid was the main method that showed best results. There were a few larger yellowfin tuna still lurking late into the season around the Gordo Banks, but these fish were more finicky than the tuna found closer to shore. Not a tremendous variety of species now, only a few dorado being found, most of these closer to shore as well, the majority smaller size, though we saw a handful of dorado in the 20-pound range. Wahoo are still hanging around the region, though not many were being landed, they did not seem eager to strike on the normal type of lures or trap hooked baits, though many anglers told stories of having wahoo cut lines that were rigged with lighter mono leaders, which were needed to entice the line shy yellowfin.
Where the tuna action was centered close to shore there were various species of pargo and snapper mixed in, as well as the ever present triggerfish. The commercial fleet were doing well targeting the red snapper with fresh shrimp heads that were able to obtain from shrimp trawlers which were passing through the area while on their way back to their home ports.
While we heard of more striped marlin action being found on the Pacific Banks, we did not see much action for billfish off of San Jose del Cabo, only an occasional striper of sailfish. No signs of any sardina schools and this seems to be hurting any inshore fishing opportunities for sierra or roosterfish. Though a few decent sized roosterfish were hooked into off the beach stretches while trolling with caballito.
After seeing whales earlier in the month starting to appear, recently they have been very few and far between, late to arrive for their annual migration…
Eric Brictson, Gordo Banks Pangas
Los Cabos
Very difficult fishing and catching for Cabo San Lucas this past week and even with good water temps and water clarity, the bite was seriously slow for the entire area.
Cabo Climate: A mostly sunny and warm week with daytime temps averaging 85 degrees and nights at 60.1.
Sea Conditions: Water temps from the Golden Gate Bank to the Gorda Banks all at 77-78 degrees with good clarity. North of the Gorda Banks the water temps dropped to 75 degrees. Tropical surface breezes were mostly flowing in from the southeasterly direction at 9 mph.
Best Fishing Area: No particular area was mentioned this past week and the billfish that were caught were in scattered areas.
Best Bait/Lures: Nothing seemed to work better and included live baits, trolling rigged baits, artificials and combinations of the above.
Bait Supply: A good live bait supply was available at the $3.00 per bait rate. …
Larry Edwards, Cortez Charters
Just landed this BIG yellowfin tuna weighing 348.5 pounds after 3 hours on 40-pound while casting a mackerel meant for a striped marlin. …
David Brackman
First time fishing off Cabo. So after much research I chose Renegade Mike to charter a trip with. Girlfriend had a marlin on her bucket list and after talking to Mike, he said they were a bit of a run - Golden Gate area I believe, but they were just starting to show.
Fished all day with nothing to show but a couple of bumps. Mike decided to stay a little while longer and started to slow-troll the macs when bam! A double header! This guy really tries to go out of his way to get you a fish . . . and better yet, he lets you be an active part of the process.
http://www.bdoutdoors.com/forums/threads/striped-marlin-with-renegade-mike.644924/#post-4245462
This last week, I had the experience of a lifetime, and something I haven't seen in over 20 years. A giant school of roosterfish, right next to the beach, with light winds, with small waves. It was heaven for sure.
I fished with my guest for the first two days. We were sight-casting for them in the waves. We would see them sideways in the wave, then we would cast the fly over the top of the incoming waves, and when the waves crashed on top of us, we waited until the white water went past us, then we would strip the flies. Huge combs would come out of nowhere and the fish would jump on the fly. It was crazy fishing. Most of the fish were 20 to 35 pounds but some went up to 50 pounds. We would hook up, and the fish would run and take a bunch of line off our heavy drags, then we would walk back out of the waves and release them; then run back into the surf to do it all over again.
Most of the fish would miss the flies in the waves.
My guest wanted me to fish with him, so twist my arm and I got my 10-wt. Loomis out for a spin. It was so cool to see the fish coming through the waves, turn on your fly and comb up. Many times the waves would bust on the fishes backs.
I caught
five
Grandes on the fly while guiding that day and
five
more the next day. Now that's what I call guiding. Actually, I never like to fish when I guide, but my Guest has been fishing with me for years and we are close friends. When he saw what was going on and he knew that this was a once-in-a-lifetime experience, he wanted me to fish with him. …
Grant Hartman, Baja Anglers
Last edited: