I Should Upgrade My Account
Mar 18, 2012
1,724
1,861
Name

Harbison
Boat Name

Florida Fisherman
Huge late August Florida Catches
To say Florida is HOT in August would be a huge understatement; the weather is not just hot; its steaming.
So is the fishing: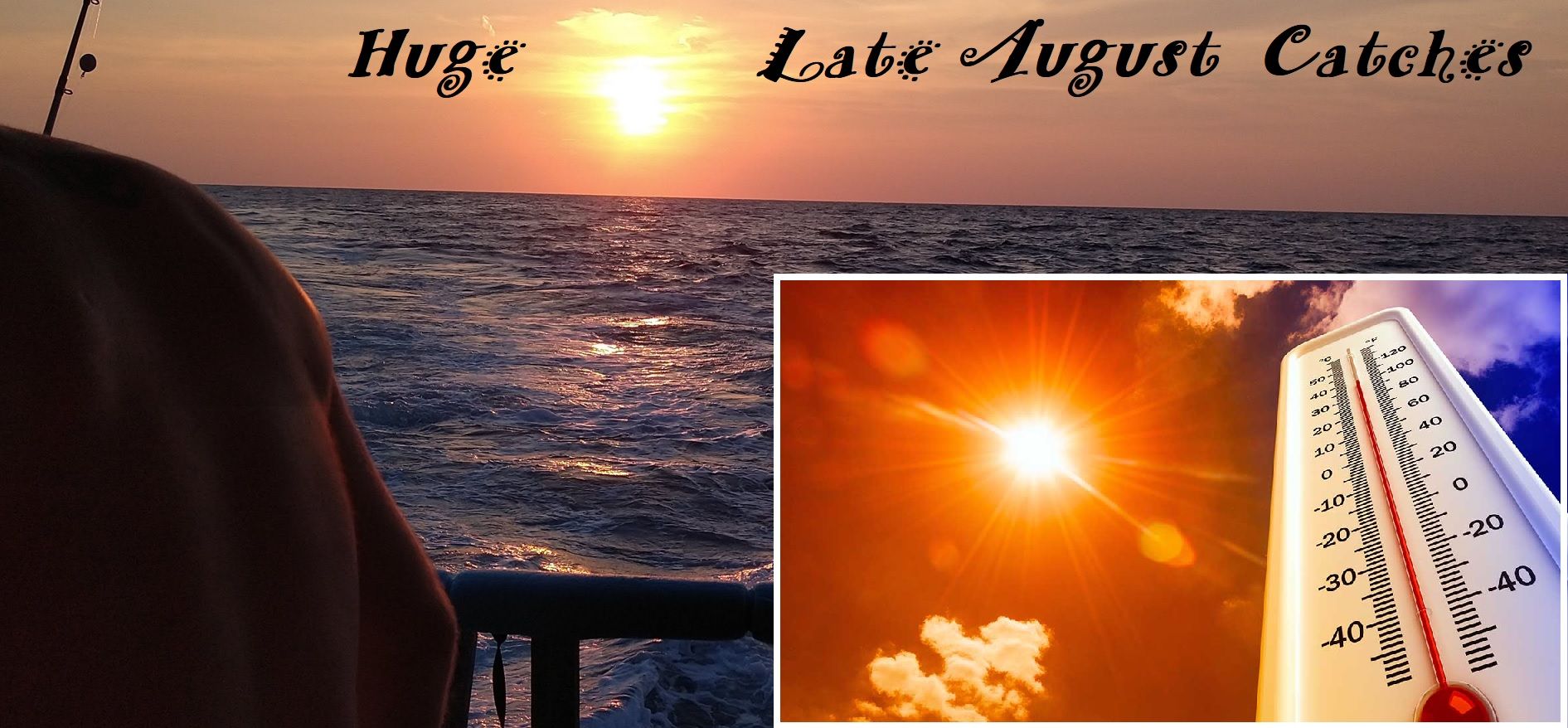 First up inshore:
Black Drum are plentiful and fun to catch: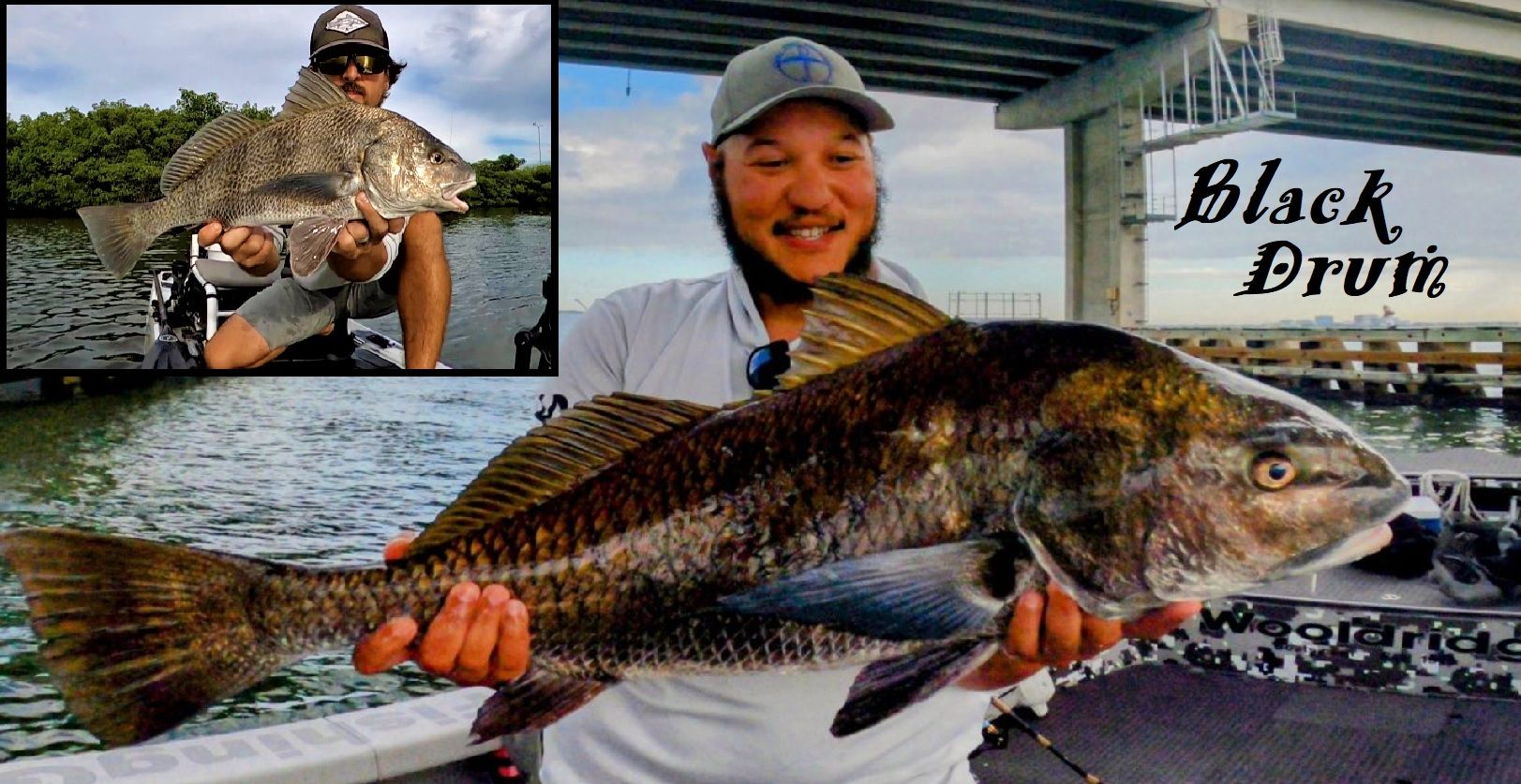 Red Drum, better known as Redfish, are also plentiful, fun to catch, and better eating:
Want a real challenge?
Try Snook!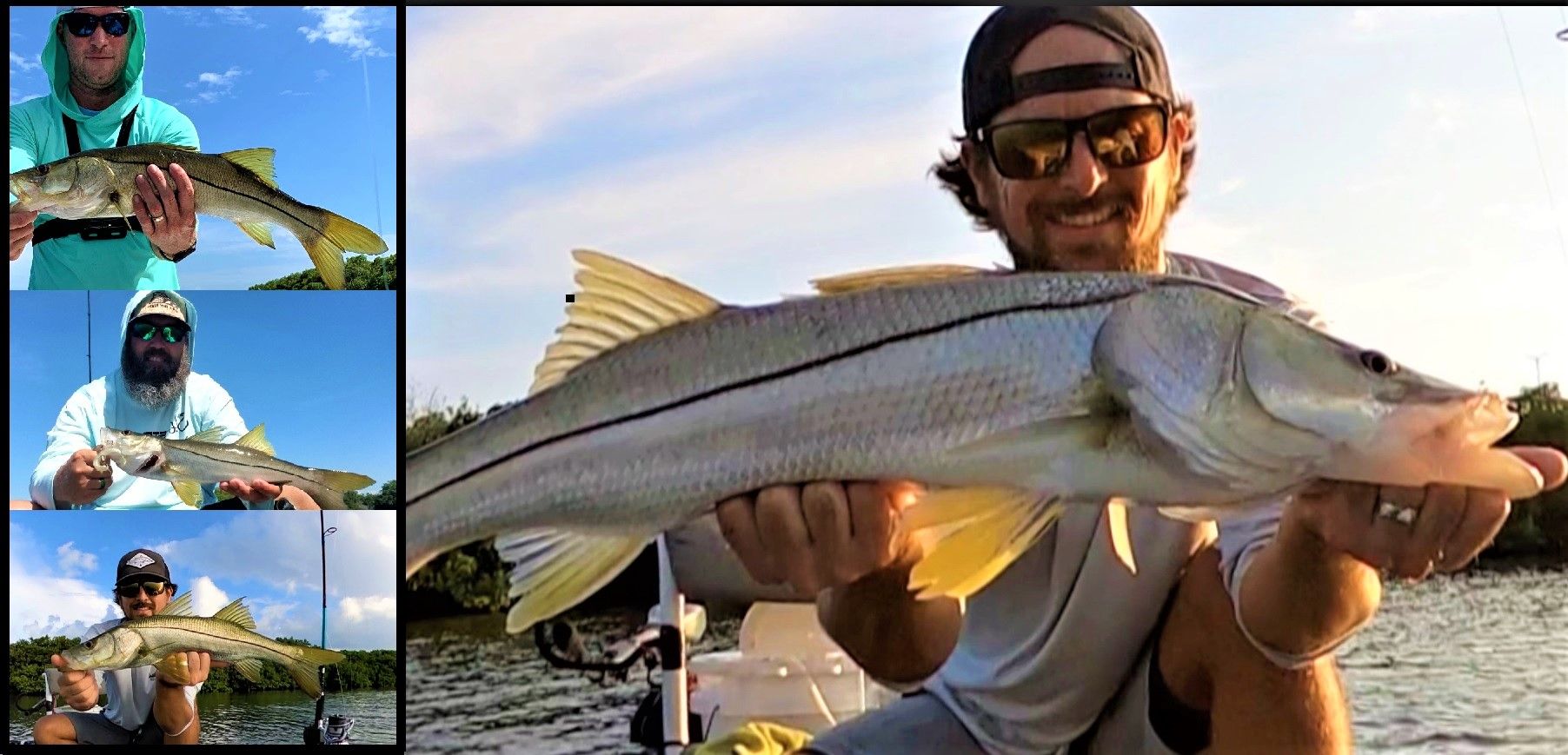 A leap to the heavens indicate Mr. Snook is not all that happy about the idea of being caught.
But catch them we do... Sometimes!
Even when offshore weather turns really nasty Snook, as well as many inshore fish, can be caught from well protected docks: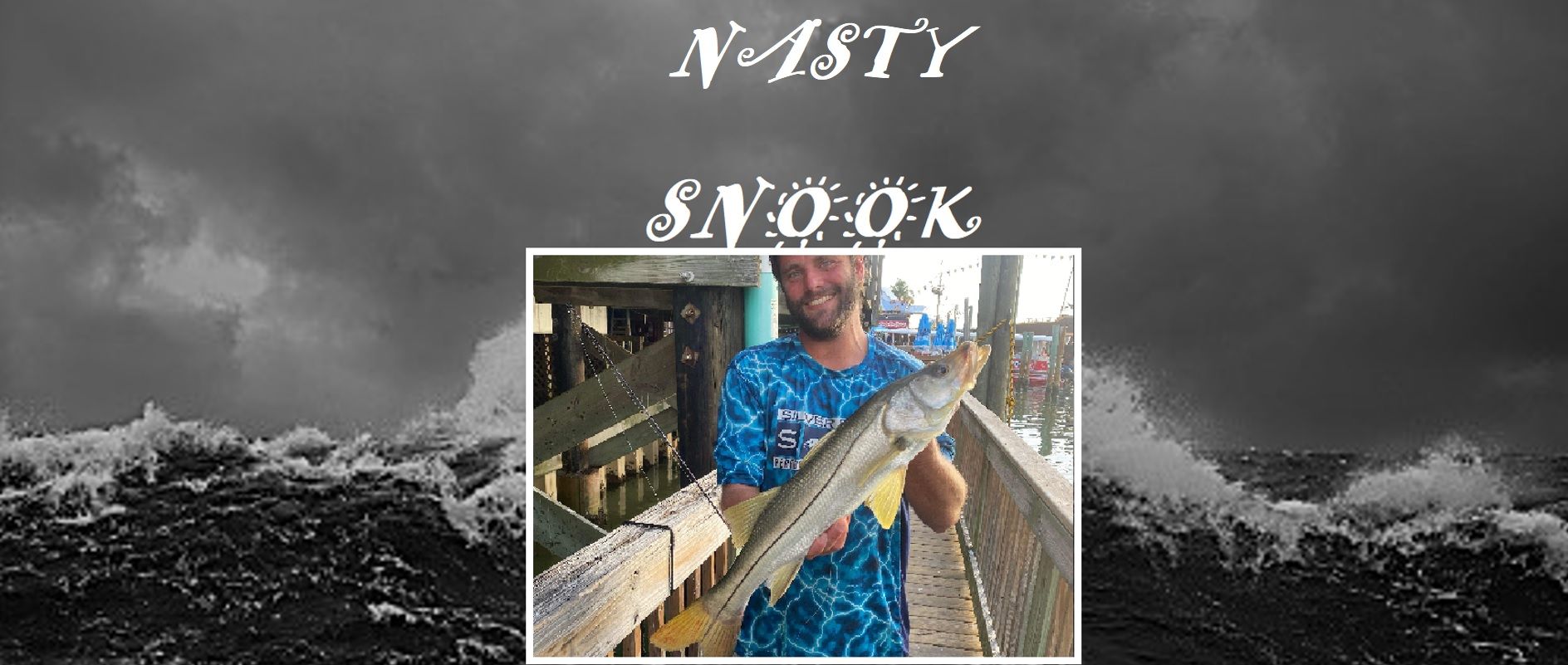 Insure and nearshore fish may be smaller, but still fun to catch and welcomed as the number one guest for dinner:
Deep sea fishing:
First up late August Extreme fishing for Extreme anglers on the faster-than-fast FLYING HUB ll:
Out where the BIG boys play:
The Florida Fisherman ll has been bringing back 'mountains' of American Red Snapper on virtually every trip. August 16 marks the last ARS trip of the 2022 season.
3:00 P.M. Tuesday, August 16
Captain Garett and crew are ready; the anglers of the Florida are ready. Tammy has loaded enough food & drinks to fed a small army.
LET'S GO!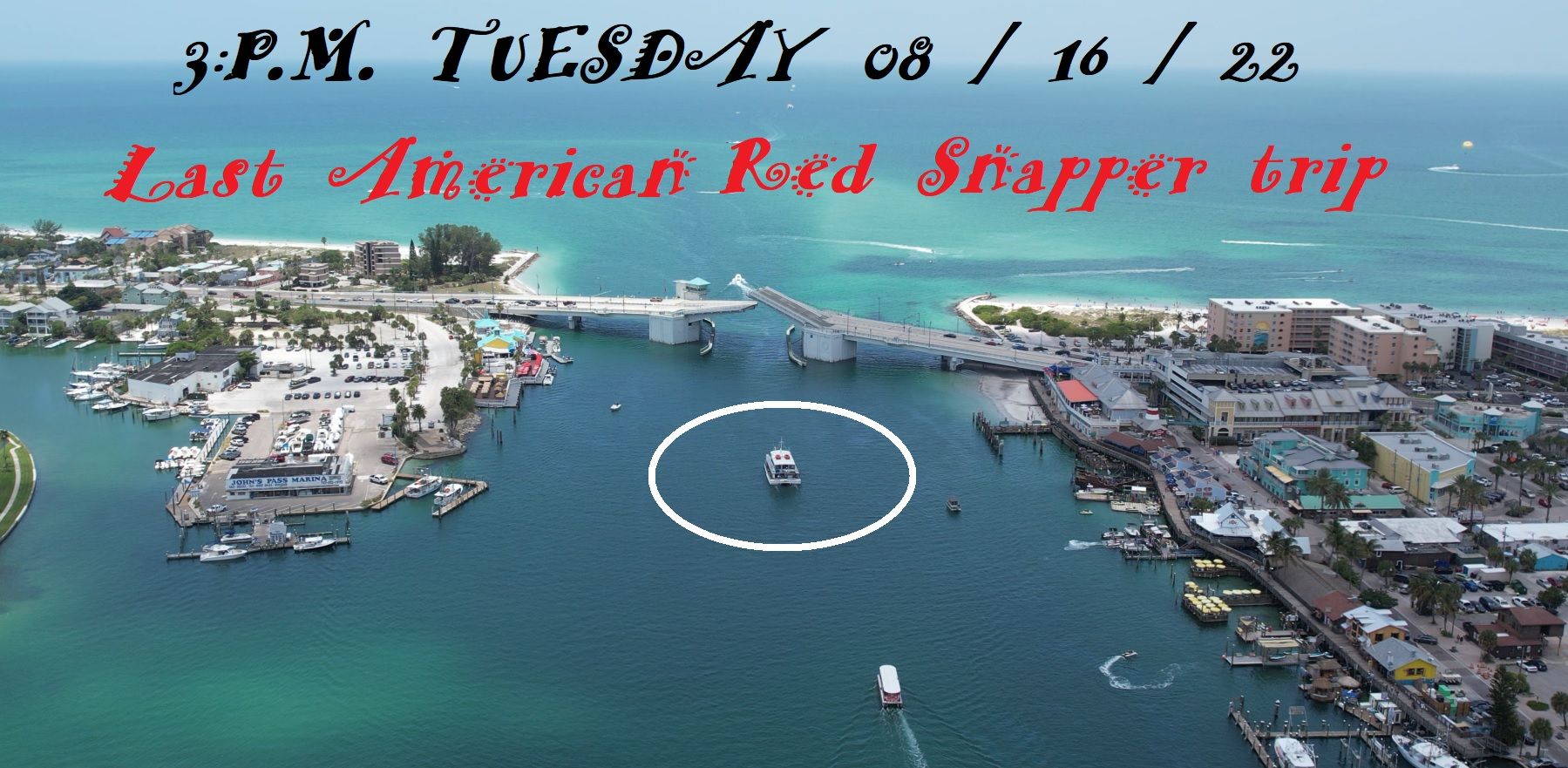 After a long ride... Let the fights begin!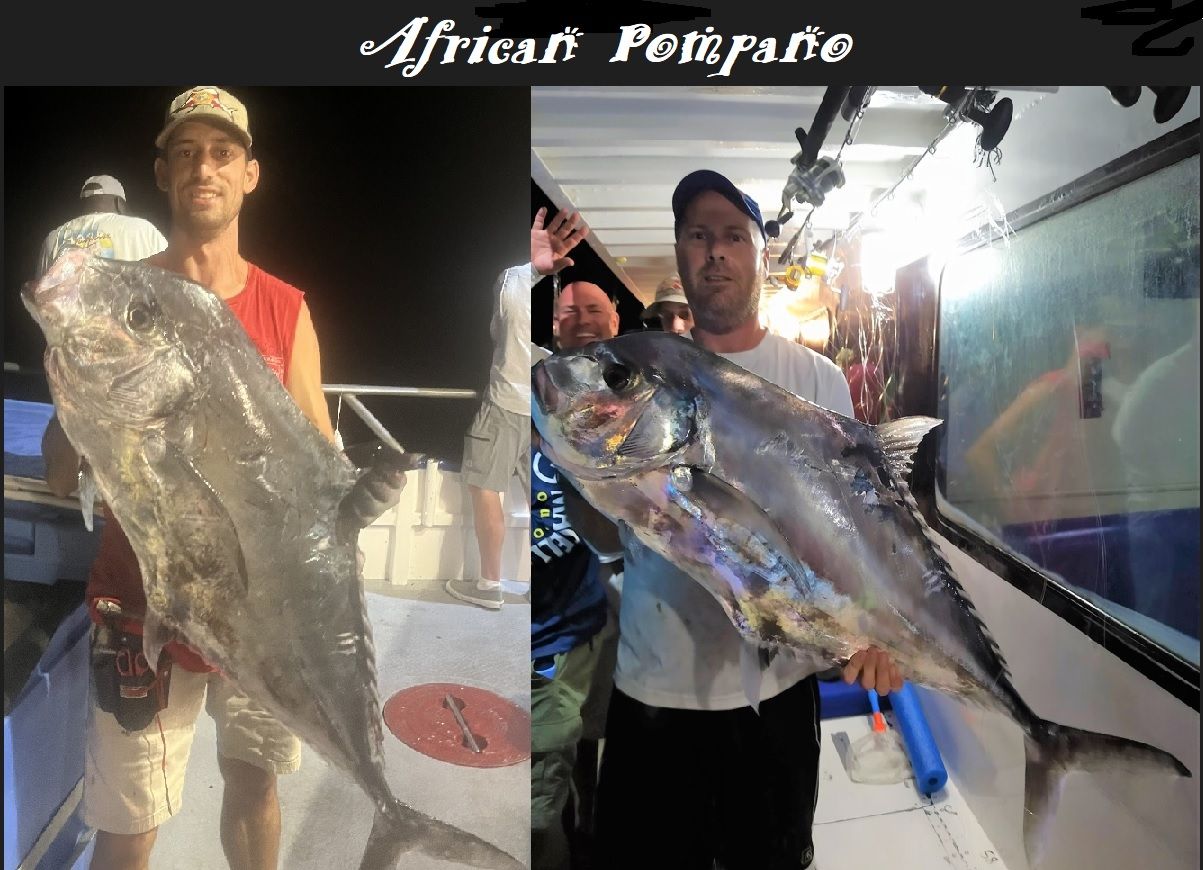 Deep Sea Mangrove (Mango) Snapper tend to be a 'little' larger that their near shore cousins: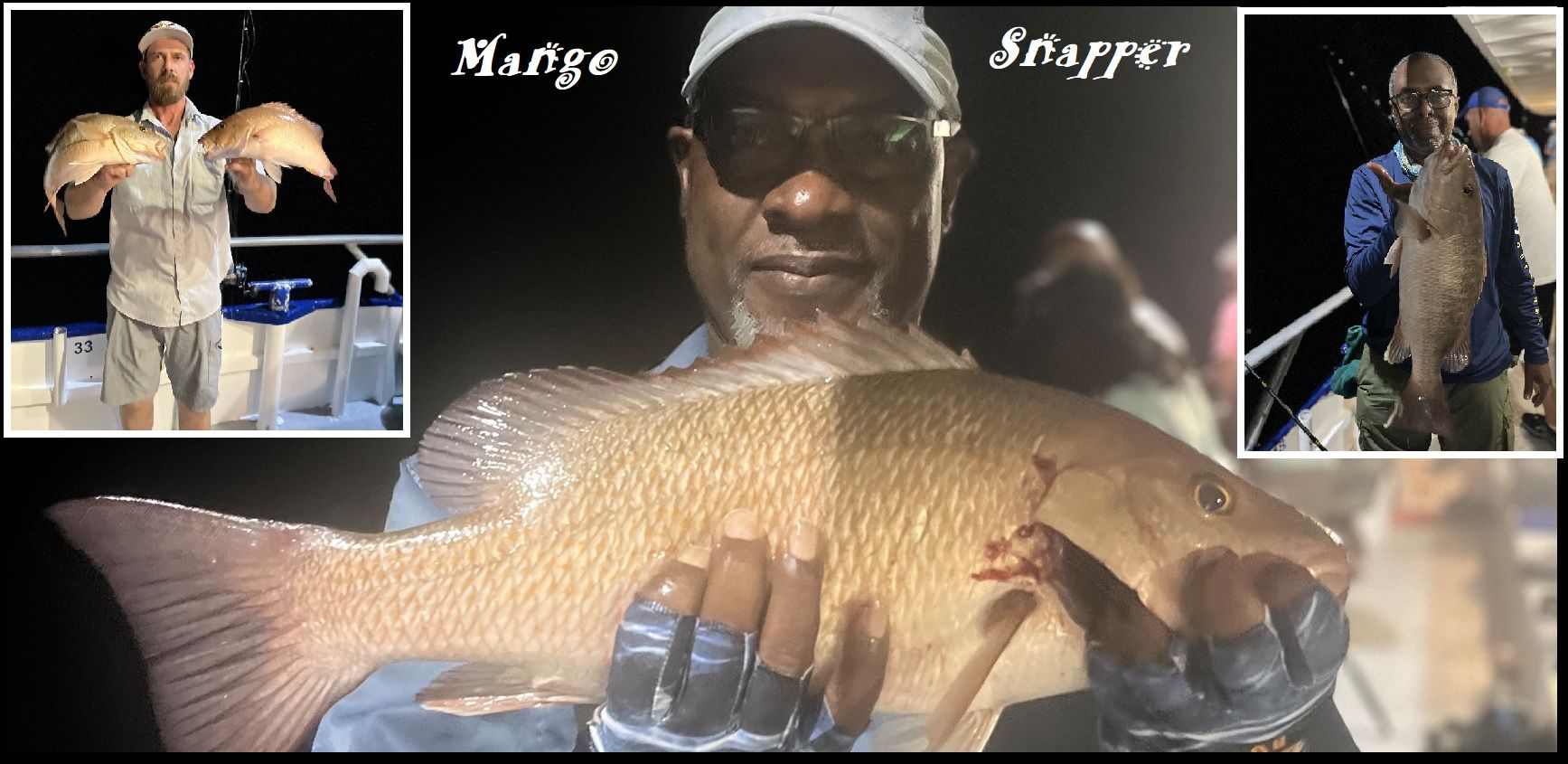 Talk about a late August HOT catch:
HOTTER than HOT!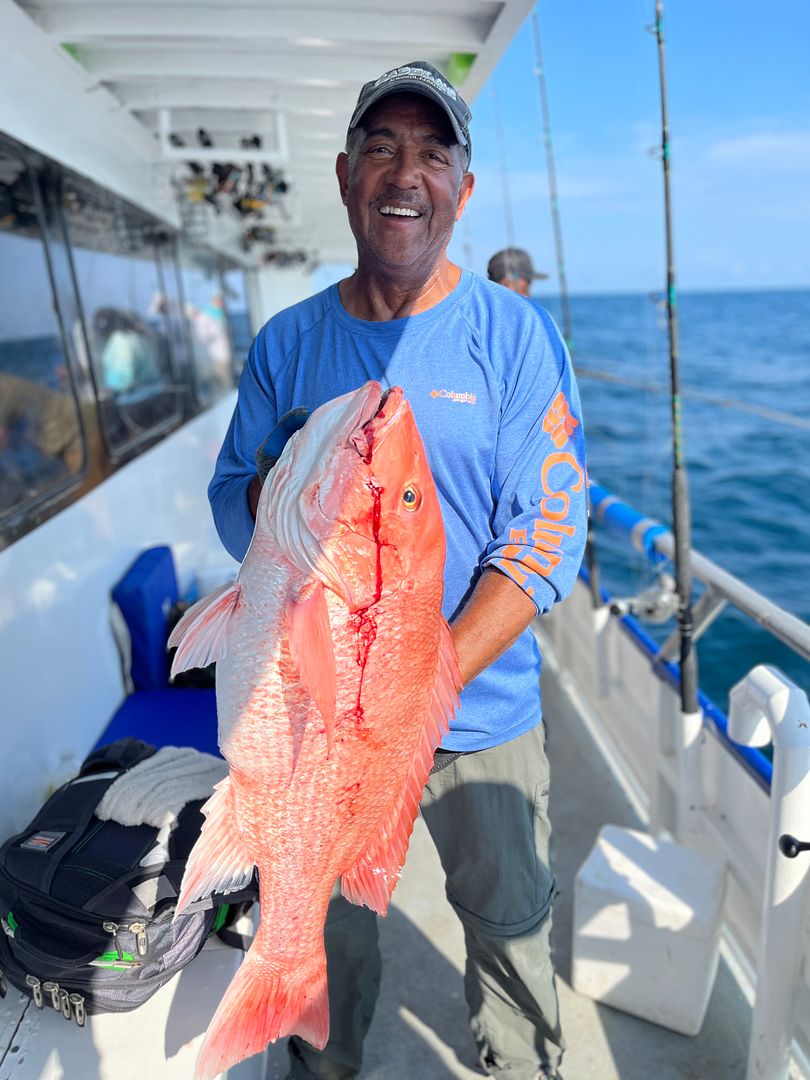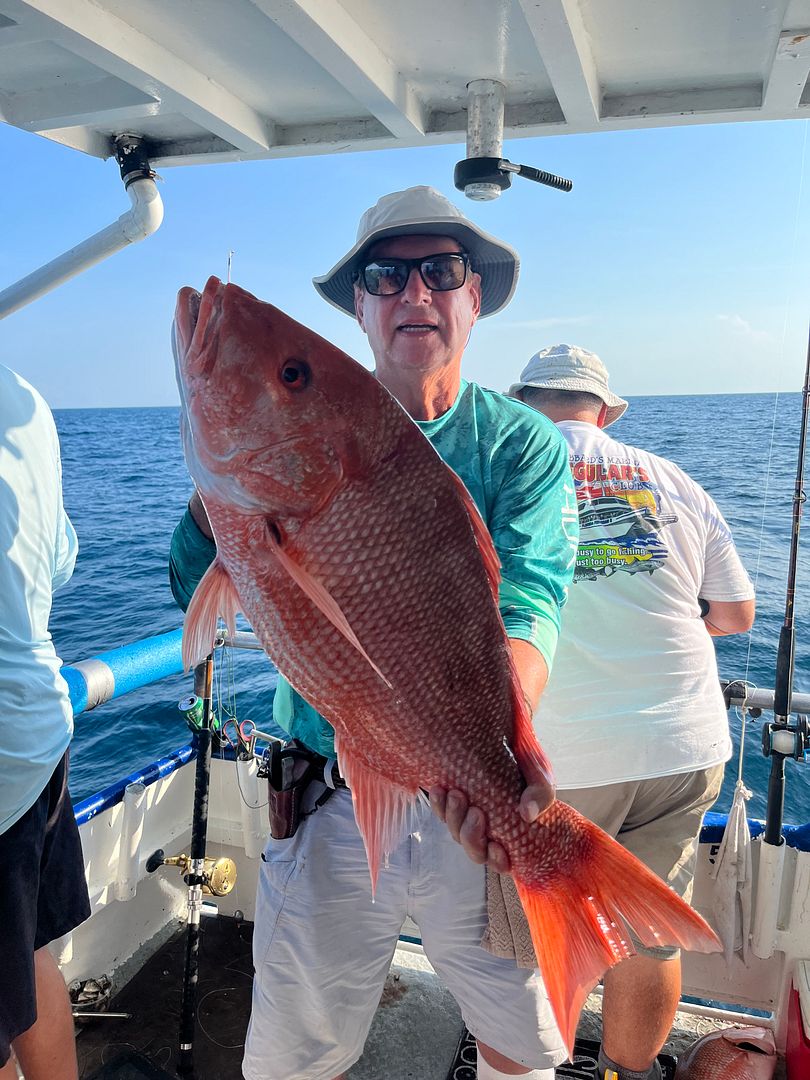 The stuff dreams are made of: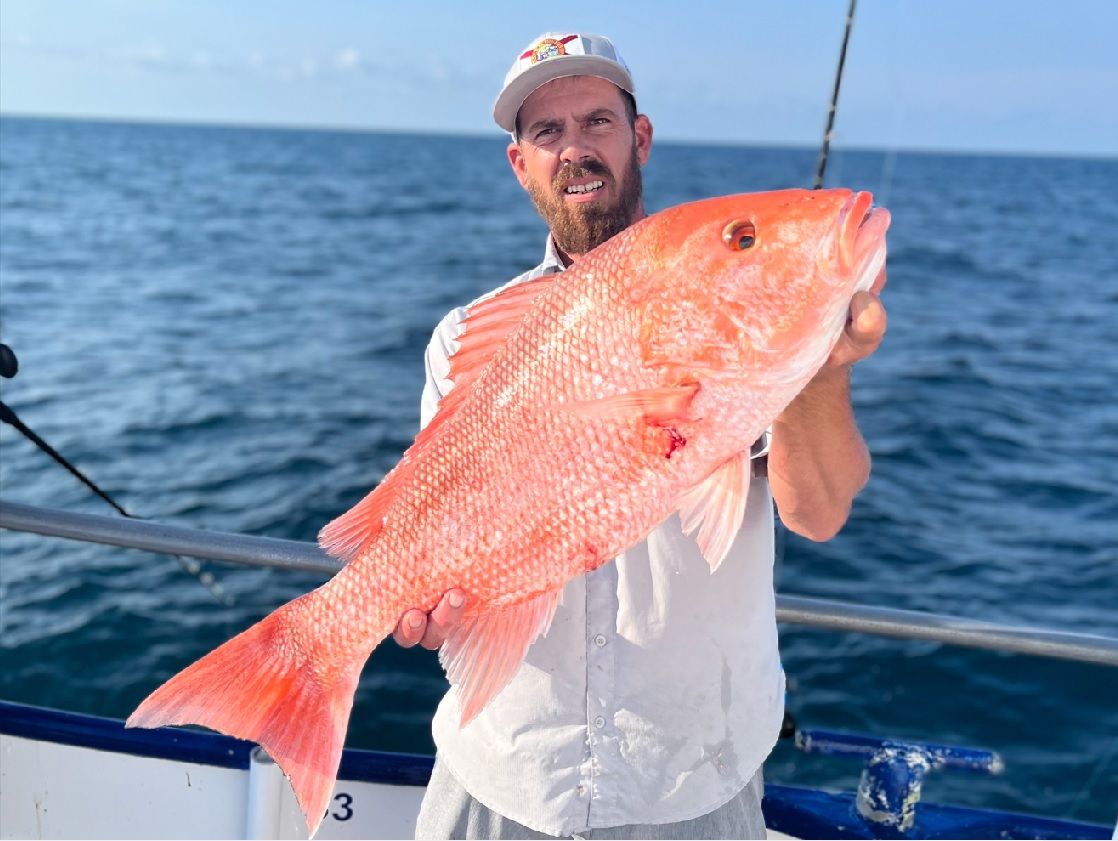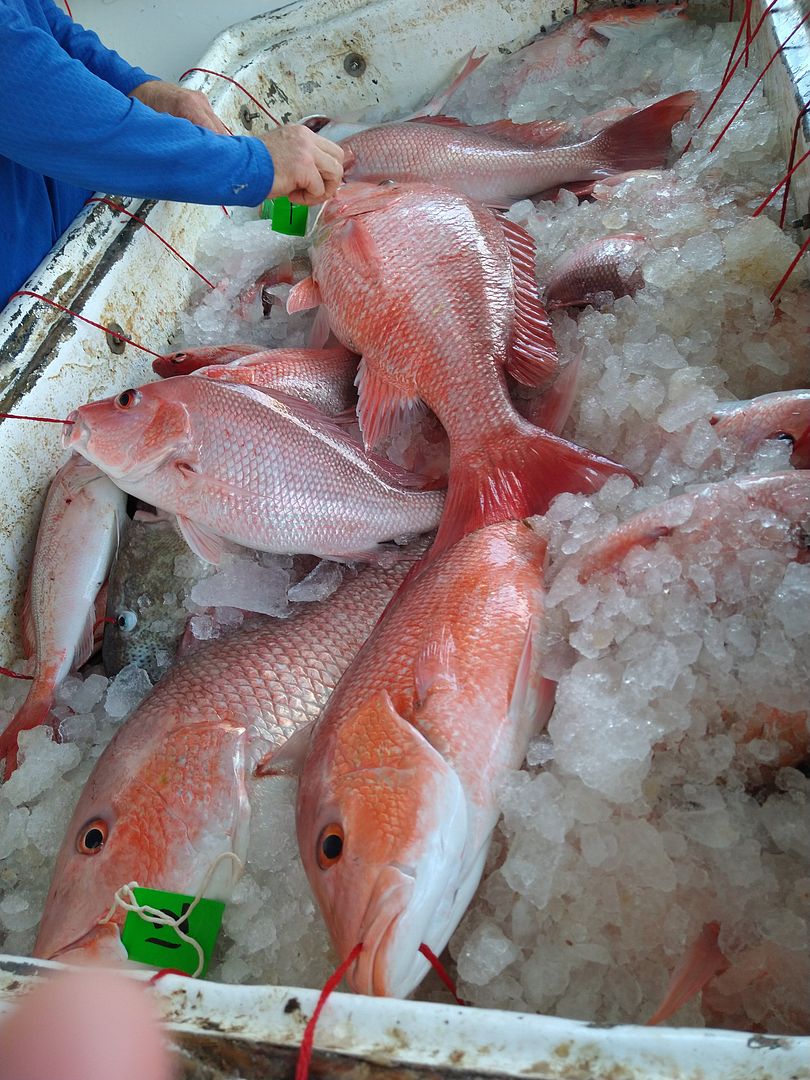 The Florida has three huge and one smaller fish boxes. All four are near capacity. Note the ice. When we reach the dock, 6:00 A.M. Thursday morning, our catch will be in perfect condition. Captain Garett would have it no other way.
Our American Red Snapper are worth a small, make that large, fortune:
And remember, that $178.99 five pounds of Red Snapper, after 5+ days on a commercial boat, come frozen...
Not even in the same league with our 'Note the ice' fresher than fresh American Reds that were swimming a few short hours ago.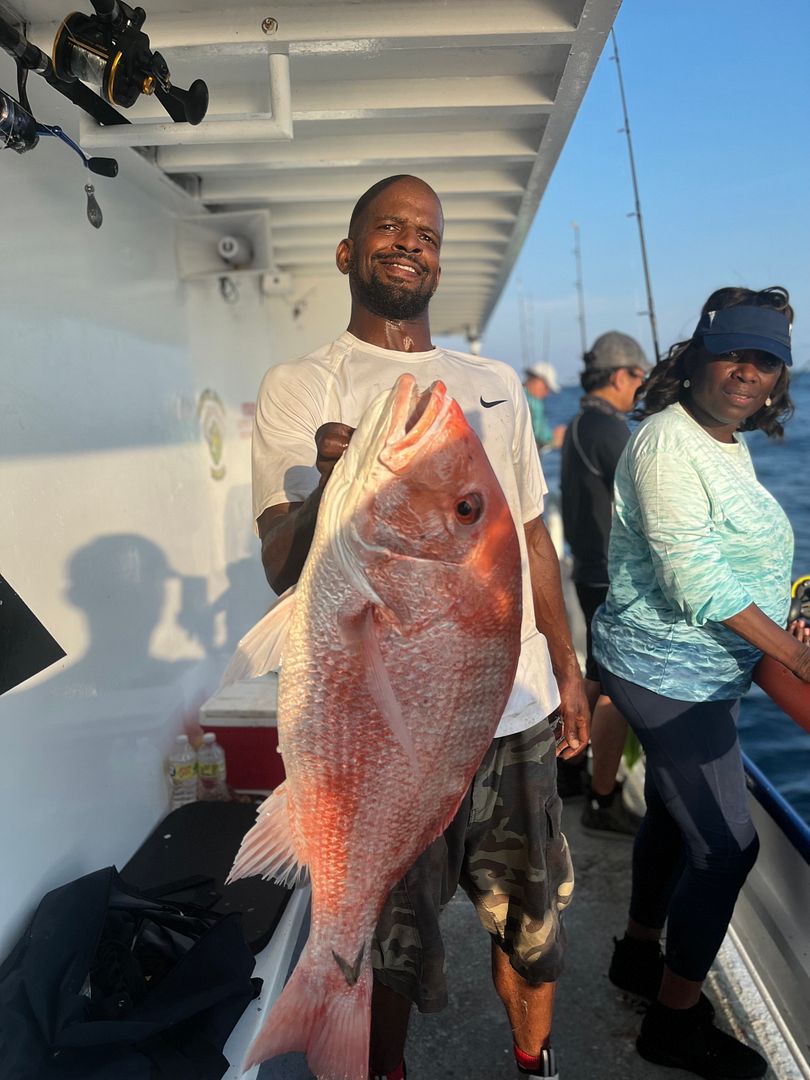 American Red Snapper season may be ending, however, this is our Florida, our Florida where there is always plenty of fish to catch. Mangrove Snapper is open twelve months out of the year; Gag Grouper until years end.
The Gags are BIG and determined not to leave their rocky homes.
Talk about a fight!
When fishing in waters over 200 feet deep the fish are often over-sized:
Talk about over-sized, look at the size of Rich's Scamp Grouper: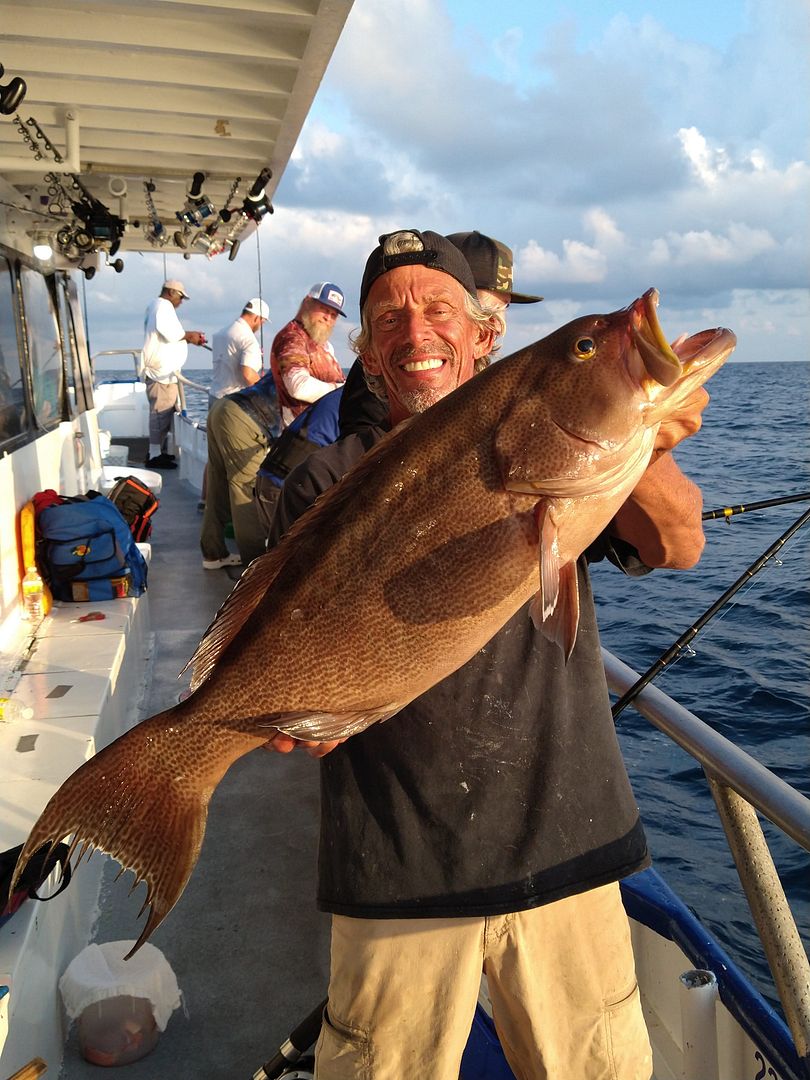 Red Grouper
Catch them while you can. The season ends 8/29/22.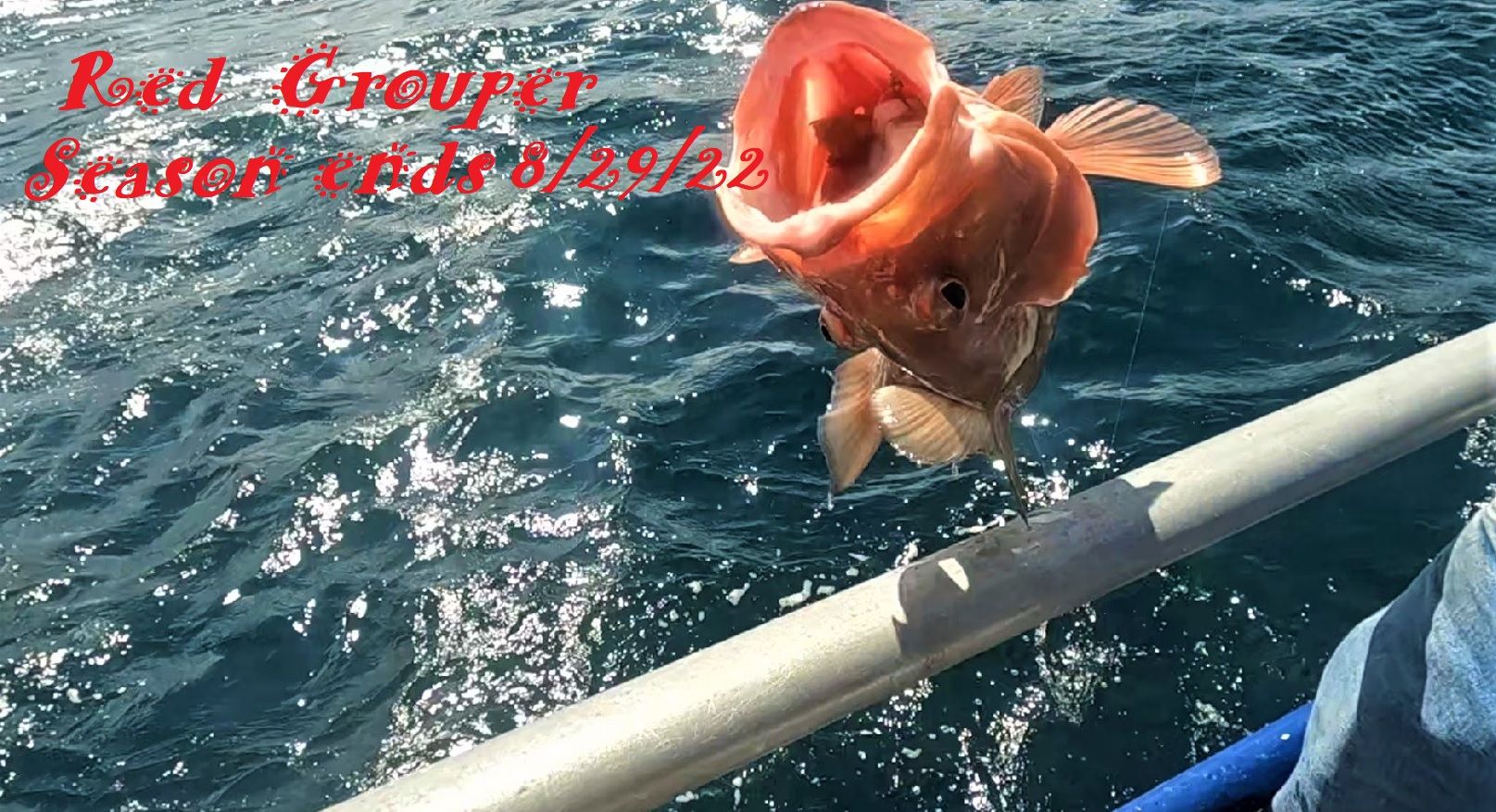 Red, like Gag, Grouper are fantastic eating: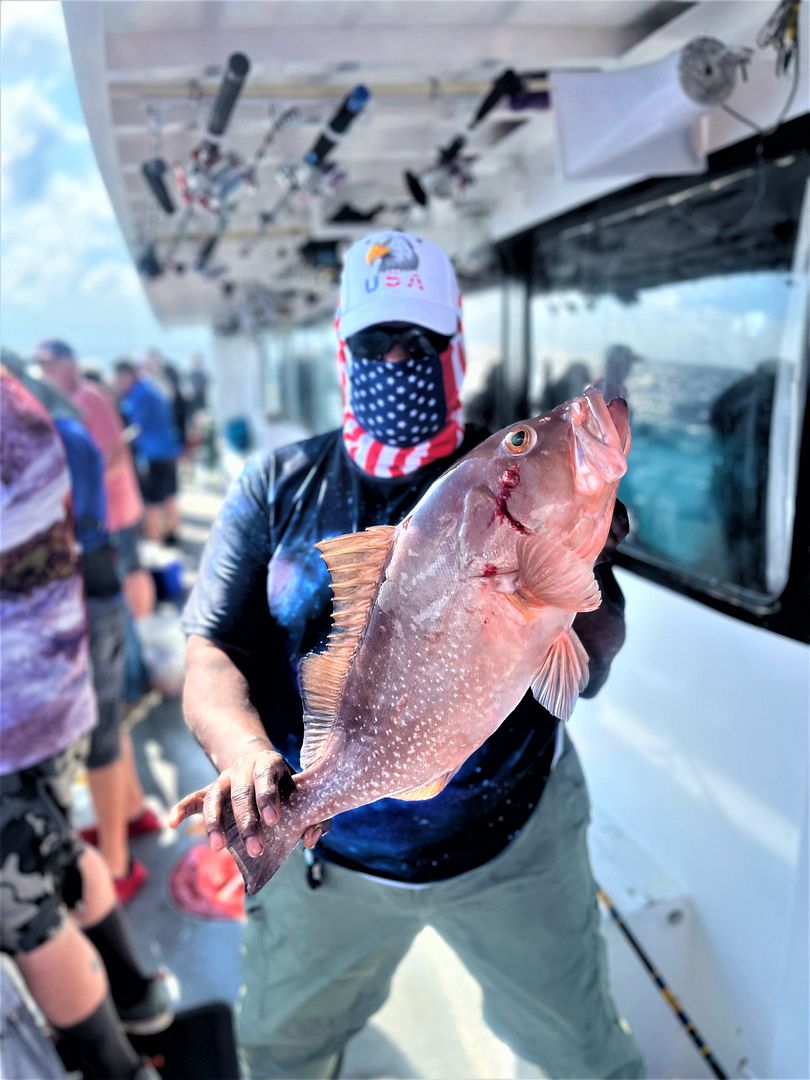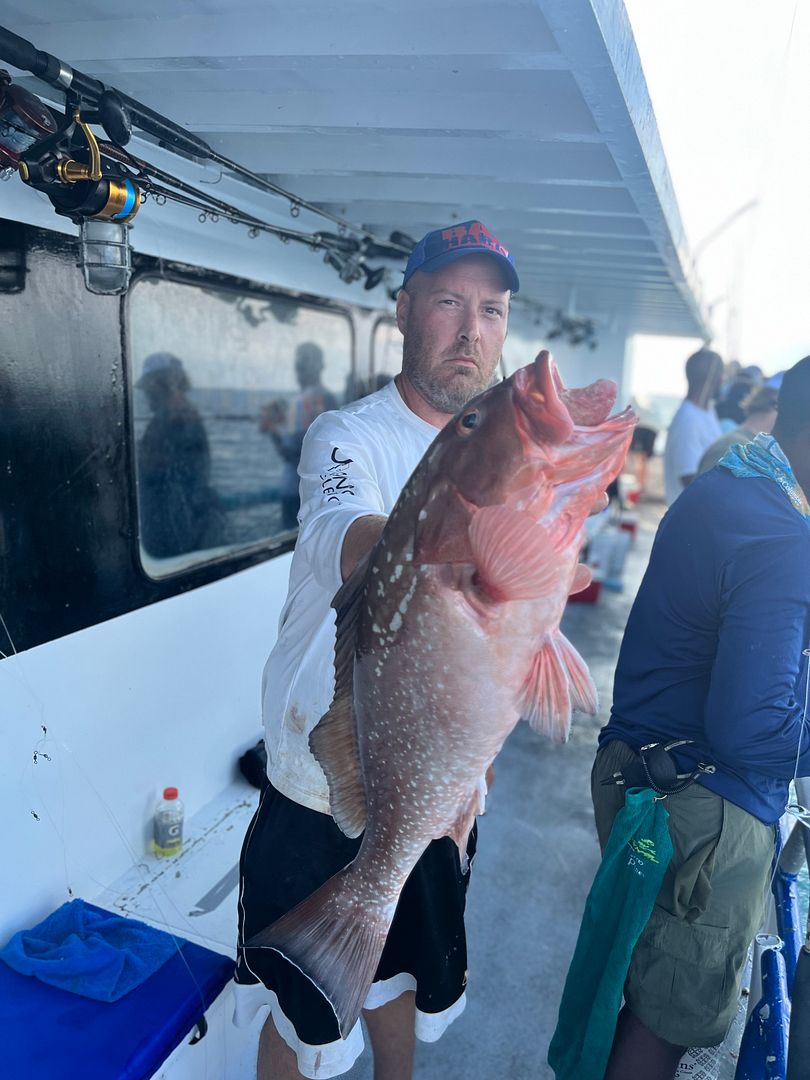 Another thing that makes Florida fishing fantastic is the variety of fishes that call the Sunshine State home:
We have been battling the creatures of the deep most of Tuesday night and all day Wednesday.
We are fished-out tired!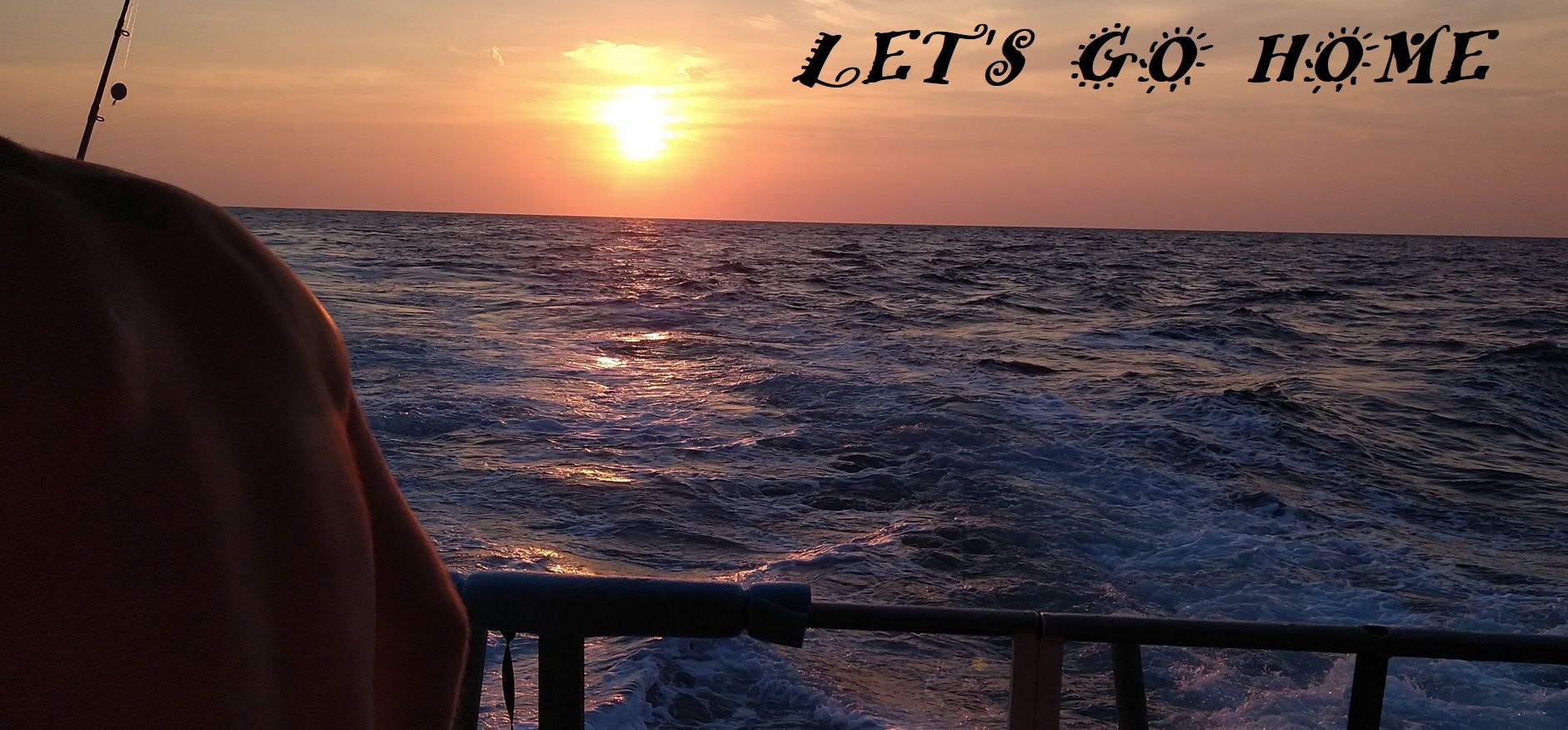 Back at the dock Captain Dylan Hubbard records the mountain: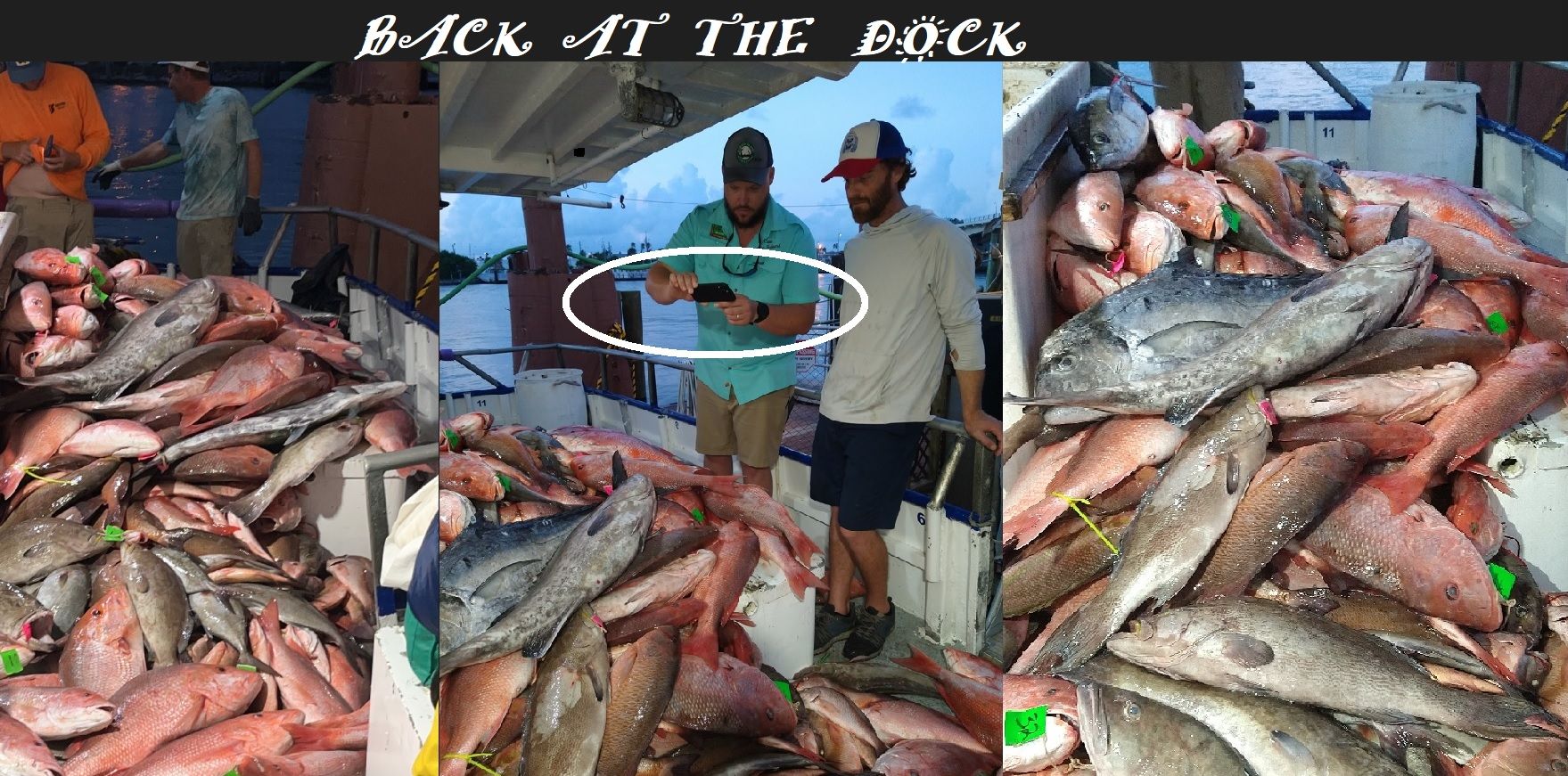 With big smiles we are welcomed back home by...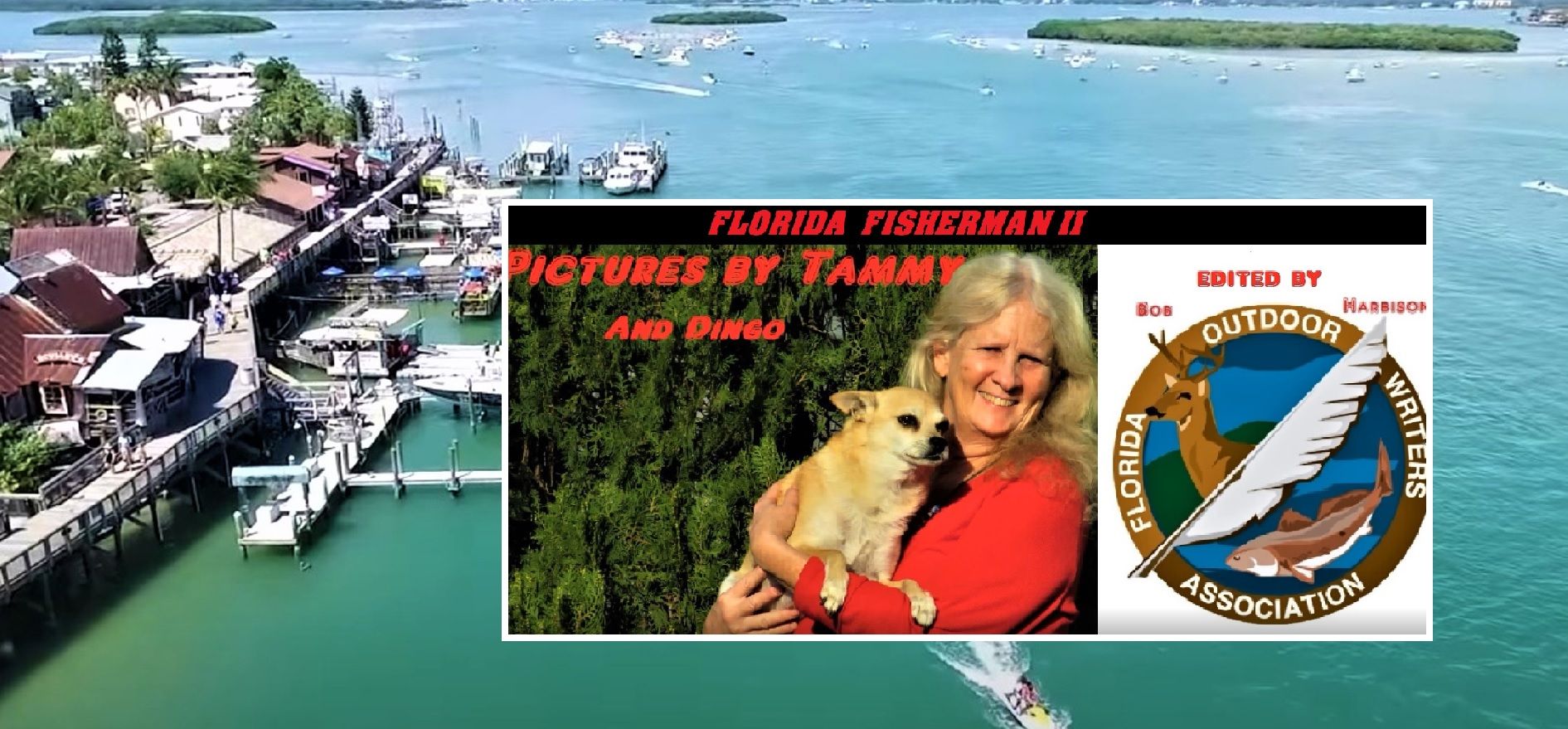 To say Florida is HOT in August would be a huge understatement; the weather is not just hot; its steaming. So is the fishing!