While WCMS was replacing my 2004 F150 OB motor they noticed I had a couple of holes in the top of the 110 gal fuel tank. They would not run the new F150 on that tank, so I had them install a portable 6 gal tank to get it back to my mooring. They said they would replace it for around $12000 but not to the Fall. Too busy.
Now what to do with the fishing season in full swing and I already spent plenty on a trolling and a F150 motors. After going over many configurations, I decided to go with 2 above deck 24 gal Moeller fuel tanks with all plumbing above deck. I removed the Offshore 30 gal above deck bait tank (will sell) and will replace it with a 10 gal Livewell that will fit between the 2 new fuel tanks. I catch my own bait so do not need a large tank.
On the old fuel tank, this week I start draining the remaining fuel, about 20 gals, thru a 10 micro and a see-thru filter into jerry cans to probably put in my old Camry. The gas in the tank is only a few weeks old. My 5 year-plan is to relocate the boat to Mobile, AL area to fish the backwaters and bayous as well as the Gulf. Therefore I thinking about after removing the old fuel tank either in CA or AL along with the center seating area and make the whole cockpit area flush deck. The former fuel tank hole would then become a storage area. The reason I say that is the new fuel tanks in the back counterweight the extra weight forward due to the trolling motor.
Here's a pic of the new setup from yesterday. Still need to clean it up a bit but as they say "It will KILL". New motor averages 3.3 mpg. Thus boat has over a 100 mile range. You can see the old fuel line from the tank coming out of the bilge area to be used to drain the tank. Bilge area is accessed from a large slot below the ice chest to get to the bilge and bait pumps as well as all pass-thru wiring and cables.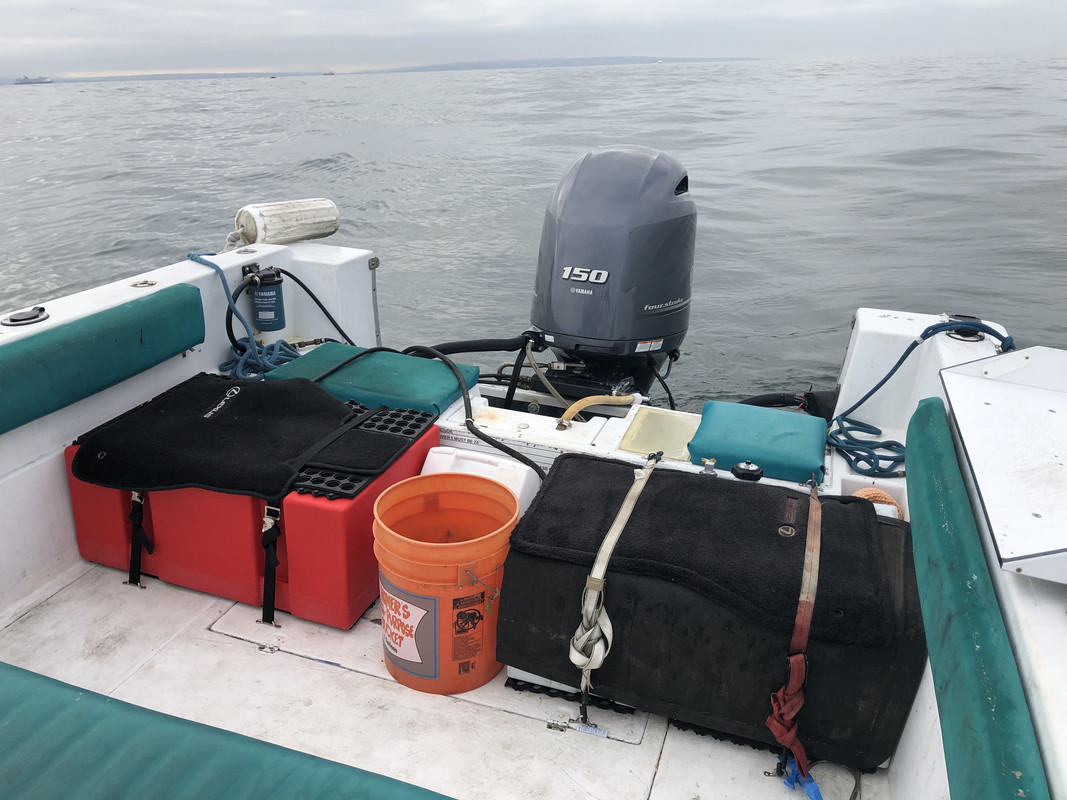 Last edited: