I've posted enough I should edit this section
Mar 18, 2012
1,136
842
Name

Harbison
Boat

Florida Fisherman
I first started hog hunting decades ago in various management areas; then private clubs.
My first hunting club, late fifties, was a small club just outside Floral City, Florida.
Loved it:
After that my wife & I were members of Buck & Boar Hunting Club, Madison Florida, for twenty years: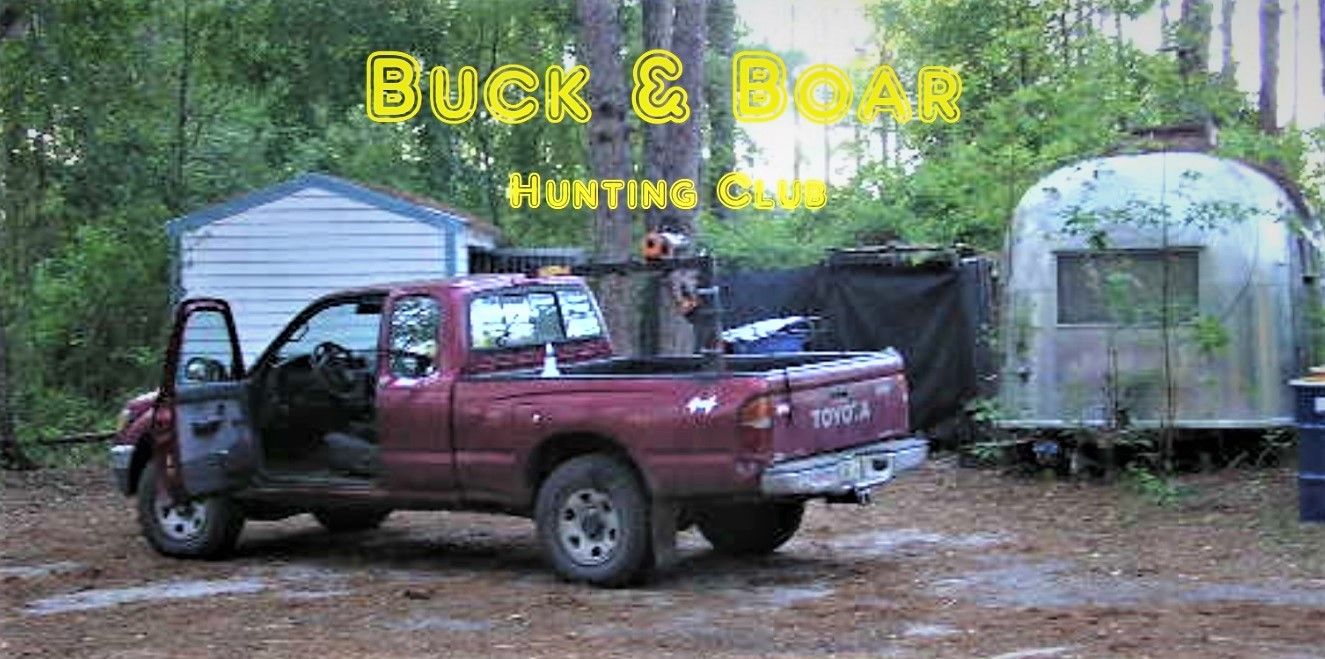 The hog hunting was absolutely fantastic. We averaged over 30 a year. We fed about 1/2 of Madison.
At Buck & Boar, different from management areas, we had our own private sights. We scouted the 16,000 acres, found really good spots & set up feeders & stands: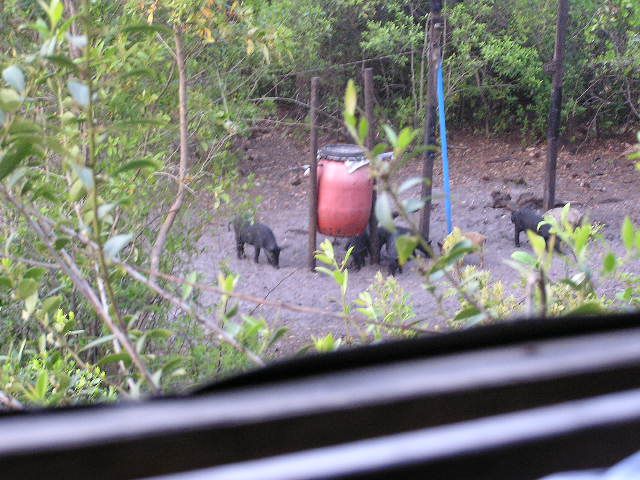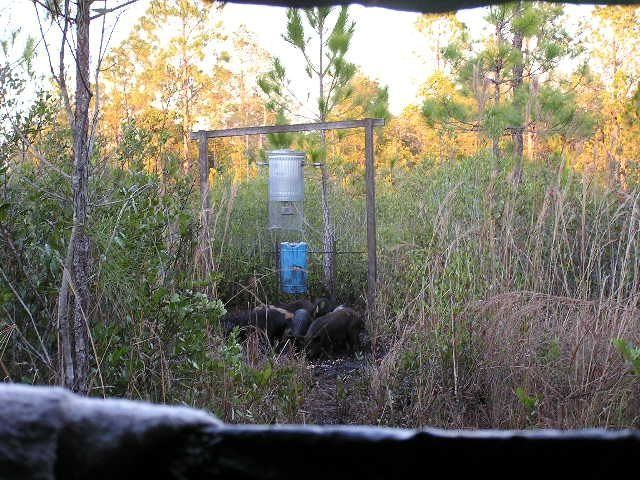 These stands were 20 miles from any paved road. We hunted them for years.
My Airstream trailer is still there. I can go back any time I so desire. If I could still walk... I WOULD!
I shot the last hog I harvested on my own at my Buck & Boar stand sight above. Remember it like it was yesterday.
All of a sudden the hog of my dreams appears.
This monster was big, really BIG. I was well concealed in my dark hut; no way he could see me. So I thought!
Slowly I reached for my trusted .45-70. With a smirk on his face he looked at me straight in the eye & bolted. You will never get me; I am better than you!
This is getting personal. I will never forget that smirk. 'I will get you!'
Went back to the same stand the next evening. He was a NO SHOW!
Evening number three.
It was very cold and raining. This was Christmas Eve. Just before the sun went down I noticed a bush behind my feeder move. I pulled my gun immediately. After a couple of minutes this monster hog with the big smirk on his face poked his head out and looks at me. This time I was ready. I knocked that smirk off his face.
It was dark, bitter cold, an raining; I was miserable to the max; miserable but happy.
I put him in my sled, dragged him to my 4x4 Tacoma, and, with the help of my winch, loaded him into the back of my truck.

I was over 20 miles from camp. The dirt roads were wet & muddy. I put that Tacoma through its paces; it did just fine.
Took over an hour to finally reach camp. I was wet, cold, and very tired. My intention was to let him hang until morning. The Christmas day weather forecast called for very cold with heavy rain. Decided to butcher him & let him hang in the walk-in cooler.
Took a hot shower, ate dinner, got that Airstream up to about 90. Next thing I remember it was late Christmas day. Best Christmas gift ever... Knocking the smirk of that hog's face.
Miss doing things like that dearly. If I still could... I would!