Jul 28, 2015
39
62
Name

DonM
Boat

none
So, two-part story here...
Last week, went with the family on a last minute overnight trip south. I wasn't even planning on fishing, but the wife said, "as long as we're down here, you might as well give it a try." So, set the alarm on my phone and, after two hits on the snooze, finallly said "[heck with] it, I'll go." My 8 year old son, Ethan, wakes up and says, "where are you going?" I told him I was going fishing and to go back to sleep.
Got to the spot and was surprised by some structure I haven't seen in a while. Walk down and on my second cast, BAM!!! I get this nice 26" legal. I haven't been out in so long my camera battery was dead, so had to dig out my phone and got this crappy photo out of it before his release. A few casts later I get slammed again, only this fight was different. I see silver flashes and surface splashing. Pretty sure I know what it is but it comes unbuttoned just as I got a good look at it. I keep casting frantically and sure enough hook up again. Same kinda fight and I finally get him on "semi" dry land...a nice corvina, confirming what I had lost previously. He tapes out at 24" and as I get out the dang phone, the little basstard gets camera shy and catches the next wave home...was gonna release him anyway. I keep working the area and get some grabs. Manage a couple more pancakes and leave them biting so I can get back to the hotel to give the kids some pool time before we head home. I even managed one of the shorts on my last cast.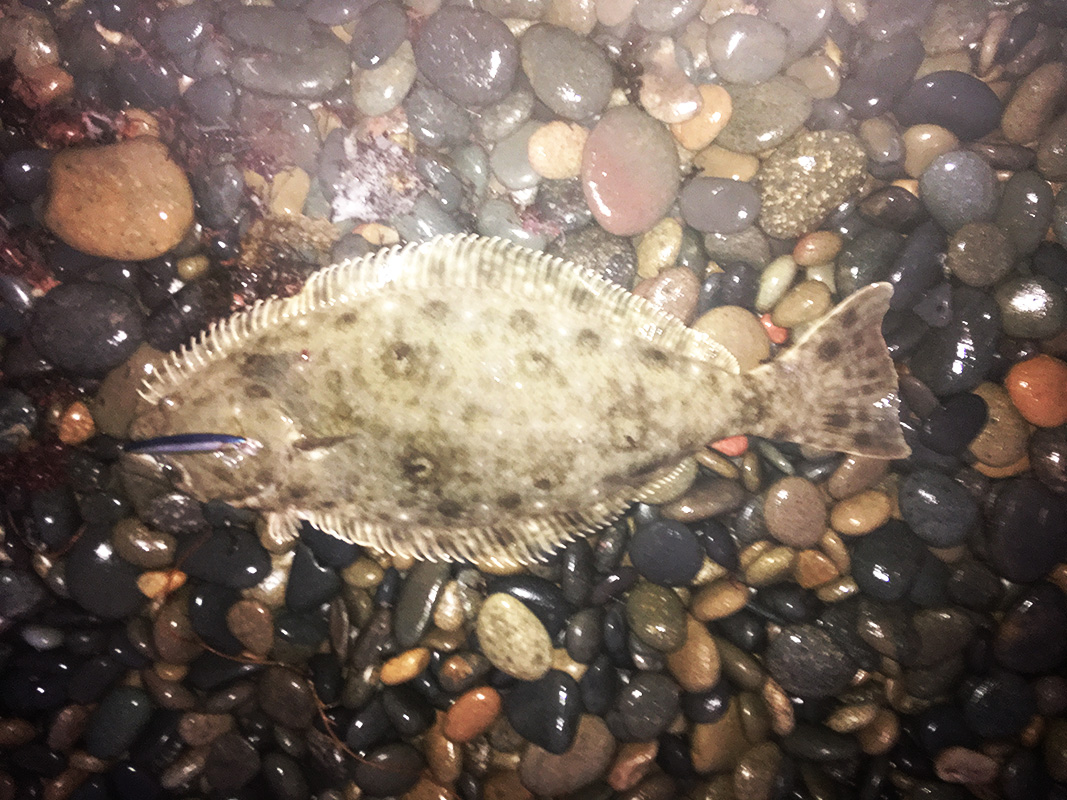 When I get back to the hotel, and tell my tale, my son asks, "can I go with you sometime?" I told him I'll try and take him next time but that the spot I fished that morning was a little too dangerous.
SO, fast forward to this week. I told him that I'd take him out this weekend since he didn't have basketball practice. My intentions were to take him to a spot in the SM Bay that had been getting some action and that he wouldn't have to cast far to score. He's gotten better at casting since we've made a couple trips to the bait dock in MDR but still can't get the distance he'd need at a lot of the surf spots I fish. I also wanted to get him out there at a place that wasn't too much of a washing machine. Low and behold the fire cut off our game plan for the morning.
I re-route my destination south and take him out at 0 dark-thirty. I figured it'd be pretty cold out so I even ordered him a wetsuit to try and keep him warm. We get to the beach and I put him on a Kroc since he has a habit of reeling too fast and not working an LC to it's fullest. I also figured it would be less likely to grab every piece of salad in sight. He starts casting and with his hands so cold, he isn't getting a whole lot of distance, but the structure is tight so I figure he's got a puncher's chance at hooking up. He says gets a couple takes right out of the gate but doesn't drive the hook home. Instead I see him stopping and slacking the line when he gets bit. So I tell him to just reel into it until the fish is on. We're there for probably 15 minutes when I hear him start screaming. I'm guessing he's hung the bottom again, which he had done earlier, but when I walk over, I see the line peeling out to the side. This fish is giving him all he can handle but I coach him into pumping the fish in. After a good 10 minute battle, I get a glimpse of the colors in the water. It's not a legal but a pretty dang good fish for his first GHOST! I didn't bother taping it but looks to be about 25"...and THICK. I get a couple of glory shots and we send him back to Poseidon.
At this point I haven't even gotten bit, not that I was fishing all that hard while I was keeping an eye on him. I get a couple of token pancakes but that doesn't even matter. I couldn't have been happier. He was SOOOO excited! I think I got me a new fishing partner. Makes me one heck of a proud papa!!!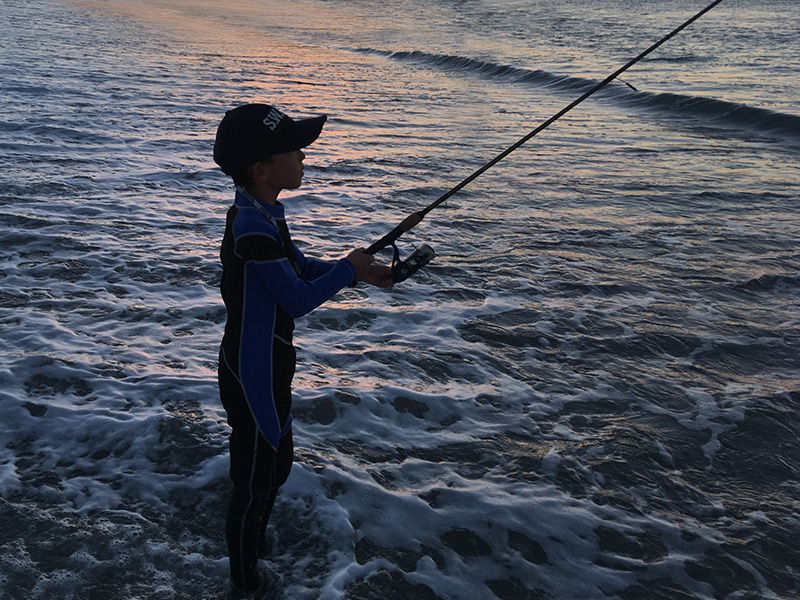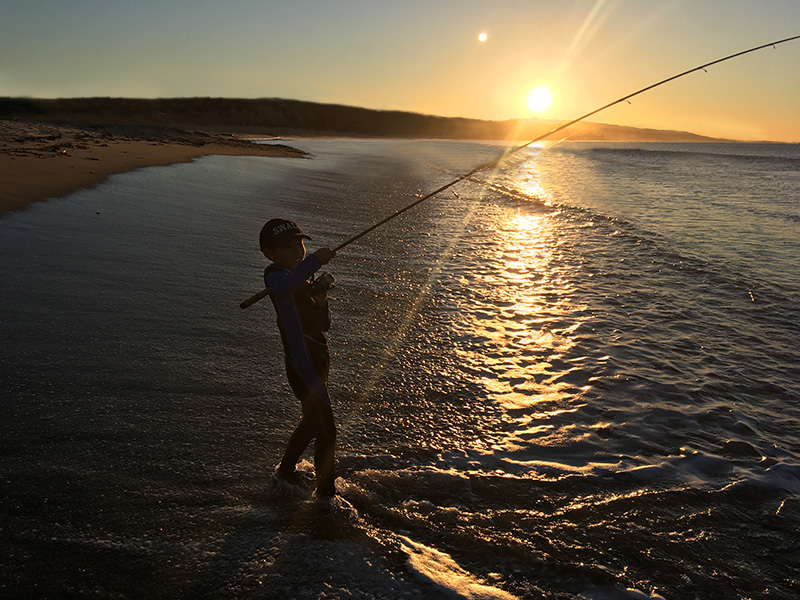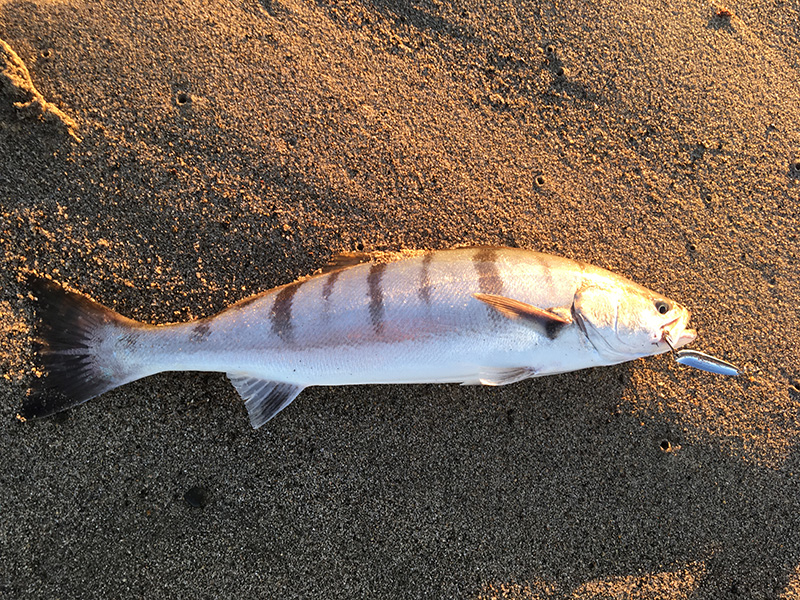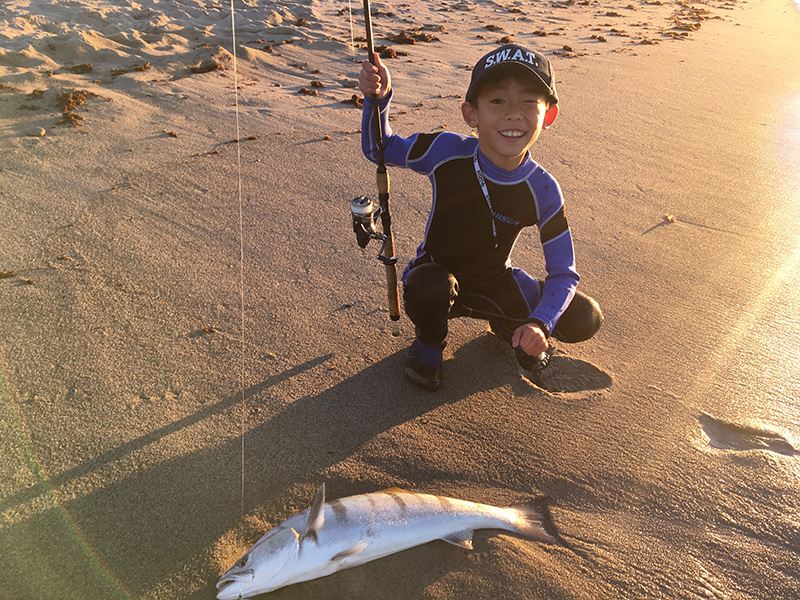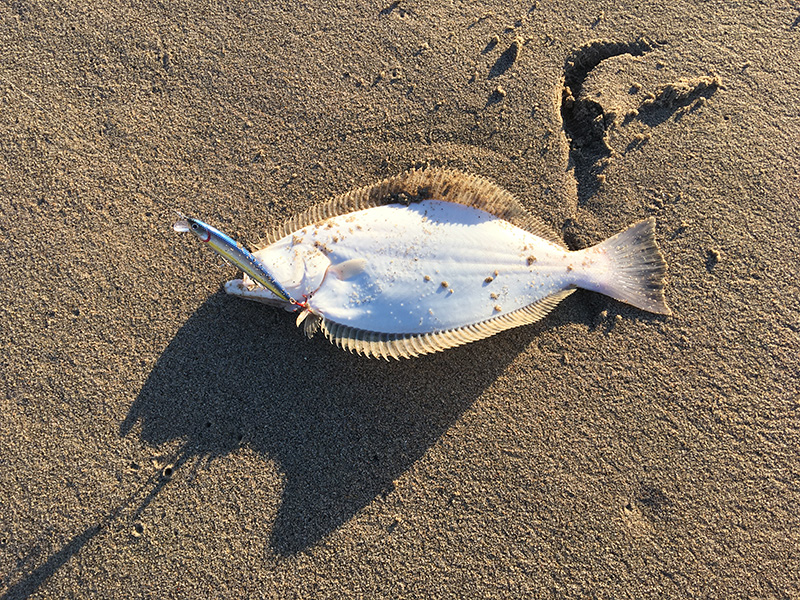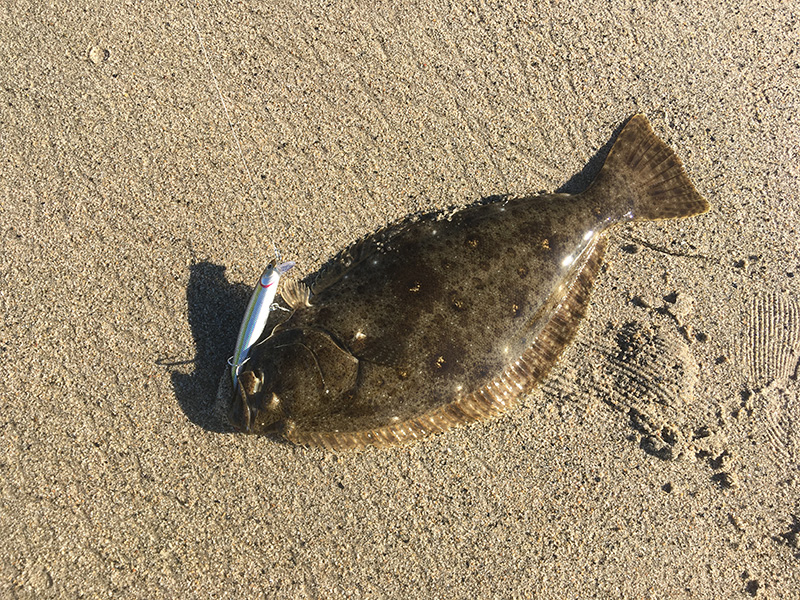 Just want to say that our thoughts and prayers are with all of those affected by these fires and we hope that you are all safe, and thank you so much for the first responders for their tireless efforts and courage!!!