May 11, 2011
976
568
Name

Gary Graham
Boat Name

Watercloset
Baja Bytes Weekly Overview
Friday, August 19, 2016
Gary Graham​
Que Pasa
Question from an IGFA Member:
"Is fishing with a drone legal under IGFA rules?"
"I saw a video on social media where shore-bound anglers were utilizing a remote-controlled drone to deliver their bait to schooling fish several hundred yards offshore, beyond the surf line and well out of casting distance. The angler's mainline was attached to the drone through a release clip (similar to one found on outriggers and downriggers), so when the fish eat the bait, the line releases from the drone and the angler is connected only to the fish. Would this be legal by IGFA rules?"
Answer
:
The IGFA's International Angling Rules state:
"Outriggers, downriggers, spreader bars and kites are permitted to be used
provided that the actual fishing line is attached to the snap or other release device, either directly or with some other material
. The leader or double line
may not
be connected to the release mechanism either directly or with the use of a connecting device."
Although the rules do not specifically mention the use of drones, the same intent of the rule applies – as long as the main line is attached to a release clip that allows it to separate away from the apparatus (in this case -- a drone) once the fish strikes,
this would be IGFA legal as the device does not give the angler an unfair advantage with fighting the fish.
Coronado Islands
The bite is still going great on 15- to 25-pound yellows. The bite is on sardine, surface iron and on yoyo iron. With the sardine you want to be fishing the 25- to 30-pound fluorocarbon. With the jigs, bump it up from 40- to 50-pounds, the reason is that the sea lions are being a nuisance.
The weather side of North Island from Pukey Point to the Keyhole is very good. The lee side of North Island is working well, too. There are also yellows in the Middle Grounds, the lee of South Island and the Light House kelp.
We headed around to the leeward side of North Island and found the fleet…
decided to park in the middle of the ¾-day boats and proceeded to LOAD UP on the 15- to 20-pound yellowtail!
We threw in a few baits as chum, the yellowtail would boil up on it, then we would toss out a hook bait – and BAMMM!
Limited out pretty quickly and started doing the catch and release thing – we burnt
every bait in the tank
. …
Fishdope.com

Ensenada
Offshore dorado and yellows on paddies. Yellowfin beneath bird schools.
San Quintín
And the beat goes on…
http://www.bdoutdoors.com/forums/threads/open-letter-to-san-diego-fishing-charters.634722/
Several reports of white sea bass are beginning to make the local fishing reports with this nice 60-pounder landed near El Socorro yesterday on a croc with a bait fish attached.
http://www.bdoutdoors.com/forums/threads/wsb-beginning-to-show-up-in-san-quintin.635131/
Wow! It's been kinda' crazy weather here -- hot and muggy, cold and foggy and what da' heck is going on. ...
Captain Juan Cook
http://www.bdoutdoors.com/forums/threads/weather-fishing-report-sq.634960/
San Felipe Sea of Cortez
Just got off the
Tony Reyes
on Friday. Ran from the hurricane on Monday night and headed into Bahia de Los Angeles 'til Wednesday night, the only day we were able to make bait. Headed to El Refugio for an epic yellowtail bite on Thursday morning -- 24 yellowtail to 34 pounds all by 8:30 a.m. when we ran back to the boat to dump our catch and pick up more bait. …
Alejandro
http://www.bdoutdoors.com/forums/threads/tony-reyes.634983/#post-4163483
Bahía de Los Ángeles
Nice weather and decent yellowtail bite
Cedros Island
Cedros Outdoor Adventures -- Of course fishing is great. Yellowtail don't bite crazy every day, but Captains work hard to find fish for you.
I just found another great fishing destination and I am just happy to be there. If you are a yellowtail lover, you should fish there. …
Kil Song
Bahía Ascensión
Other anglers have caught yellowtail, big calicos, sand bass, white sea bass and
spearos
got some halibut. Shore fishers are also catching halibut and corvina and corbina. Now we are just waiting for tuna and wahoo to show up. …
Shari Bondy
La Bocana
Report pending. …
Juanchy's Aguilar
Loreto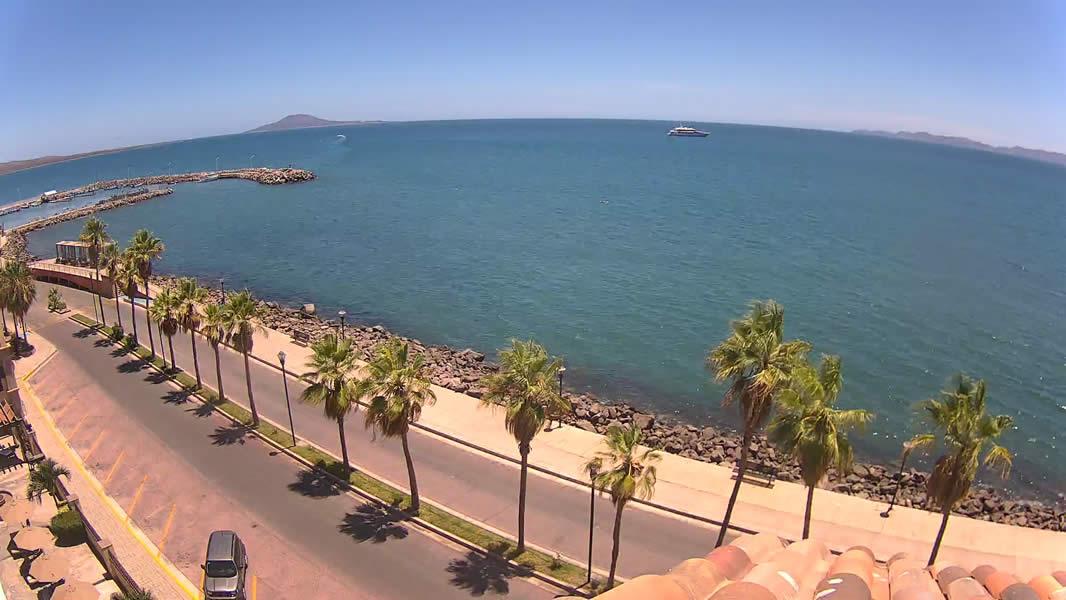 From our day with the kids: Lucky Lenny cradling our first dorado caught on the troll with the torpedo.
I guess like many things in life, when you want answers you just have to go fishing for them! That's how it went a few days ago when we hopped in the boat at 11:00 a.m., threw in five kids, an ice chest and some snacks.
A little swimming, snorkeling and trolling on the way back from our quick cabrilla and pargo spot a few mile north was our simple plan. On our way back, a thirty-minute troll along the west coast, opposite Coronado Island, not only entertained the young crew but answered the dorado question. We
got five strikes and two dorado to the boat
. Both were small and were released to get bigger for our September trips.
The previous weekend we had two different tournaments in town which must have fielded 200 fishermen and the grand total of dorado caught? Two! (I saw the L.A. Bay tournament video on last week's Baja Bytes -- great fishing but don't remember seeing any dorado!)
So what's the answer? We have dorado and they may have been here all along. Yes, they are small and don't appear to have any interest in the usual 6-inch and larger feathers -- vinyl skirts -- jetheads, etc.
The 7-inch and larger live baits are getting snubbed also by the dodo-ettes.
If you are coming to town and you want to catch dorado, you will need to downsize.....maybe to those "Mepps" spinners we used for rainbow trout! (Wow, that was a long time ago!)
We had all our action on home-style lures made from 1- and 2-ounce chrome torpedo sinkers with Mylar flashing skirts and treble hooks. No swivel, no leader! Just troll like you would that dark purple Zucker tuna feather!
This was supposed to be a trick lure for catching bait types, although I have caught more non-baits with it. If the usual isn't working try something else (and maybe not just another different "usual")! Don't give up yet, the live bait has been working on medium yellowtail at Puerto Almeja. A few small billfish and roosters are still in the mix.
Punta Lobo and "50 spot" are still the Carmen Island 'spots' that get worked over . . . daily. The fin whales were working north this week near the south tip of Coronado instead of down by Montserrat Island.
Last summer's vacation near the same spot, Lenny hooked a 15-pound bonito that almost launched him off the boat.
I don't know what got the biggest glow happening -- the reliving of the bonito battle or the dorado he slipped back into the water! Those memories will last a long time. …
Rick Hill, Pinchy Sportfishing
Magdalena Bay
We headed out on a 26-foot Boston Whaler with a couple of 175 HP Suzuki out boards about 26 miles out of the bay into the Pacific. Couple hours out at a pretty quick clip, Francisco, our Captain had his GPS numbers dialed right in. He aimed for a spot and got us onto the fish without a hiccup! We were into marlin, tuna, dorado, and WAHOO. Roman, on our boat, caught a 10-foot shark. Our Captain was great! The first mate Joshua was great! (and spoke English.)
http://www.bdoutdoors.com/forums/threads/loreto-to-mag-bay.634942/
La Paz
Report pending. …
Jonathan Roldan, Tailhunter International
East Cape
Now this is why you come to the East Cape . . . VARIETY! Captain Damian on the
Mahi Mahi
goes bottom fishing and lands pargo, rainbow, triggerfish, yellowtail and yellowfin tuna while fishing out of Hotel Palmas De Cortez. …
Van Wormer Resorts
http://www.bdoutdoors.com/forums/threads/east-cape-report.634728/
Anglers on the East Cape are still having luck with wahoo as the epic run continues. Medium-sized wahoo are being caught on Rapalas, marauders and ballyhoo. …
Scorpion Sportfishing
http://www.bdoutdoors.com/forums/th...egalo-east-cape-report-august-18-2016.635299/
Off La Ribera to Frailes later in the week, all anglers targeting billfish released at least one sailfish or striped marlin. They were hitting darker lures, ballyhoo, and live caballito -- still a mix of mostly blues along with a few stripers and sails…
Gary Barnes Webb
http://www.bdoutdoors.com/forums/threads/welcome-rain-passes-and-good-fishing-resumes.634798/
Typical Baja weather; temperatures drop to 74 in the evenings and climb up to 91 degrees during the day. Sea temps range from the low 80s inshore to the high 80s offshore.
Billfish continue to be on-fire with most boats that seek them are finding blues, stripers and sailfish randomly appearing in the wake behind the lures.
For those wanting fish that pull hard and are good to eat, the yellowfin tuna are the ticket! Plenty of them that are football-sized with an occasional one showing up that are in the 50-pound class.
Other crowd pleasers are the pompano milling about Punta Arena, as well as some bucket-list-sized roosterfish for both fly and conventional anglers.
For those anglers willing to dig a little deeper — the smaller pargo are schooling around some rock-strewn spots in front of La Ribera.
Good bait supply for mackerel, bollito, ballyhoo and yes, we have no sardina…
Hotel Buena Vista Beach Resort
photo credit Jenwren Sportfishing
I caught a 35-pound yellowfin at Los Frailes yesterday, and lost one a bit smaller on a 25-pound leader, 1/0 tuna hook, and chunks of squid. We had sushi on the boat on the way home, and again at home for dinner. I was using a small Avet 6/4 2 speed, with 30-pound line, and a 6 ft 25-pound fluorocarbon leader. No weight, the bite was slow. Only six boats were there...
We hooked, fought and released one blue, and lost another after a short fight -- both on the way home. We also released a "pocket" dorado. The released blue was probably in the 200-pound range; he took a blue and white 15" plastic head 'Chugger," at about 7.5 knots. I fought him on a Penn 16 SVX, 2 speed, with 30-pound line, and 50 spectra backing. The fight was about 40 minutes, and I short-stroked him to the boat for the release. Boni is good at gaffing the hook for a release. The fish was still pretty fresh at the boat, and Boni was able to release him before he knew what happened. He swam alongside for 30 seconds or so, which seemed like forever, after the hook was pulled. ...
Russell E. Fitz
San José Del Cab0
The week started off with decent catches for a combination of dorado, yellowfin tuna, billfish and assorted structure species, but as the week progressed, action became more spread out and not as productive -- hard to pinpoint a particular reason for this, considering ocean conditions seemed favorable; though there were strong currents that were running, varying from day to day and also very warm water, averaging 85 degrees. Add to that lots of natural food source on the fishing grounds and the bright full moon, all of which can be combined factors for the slack in action.
Bait suppliers have been offering live caballito and slabs of giant squid for drift fishing and targeting the tuna; more bolito and skipjack on the grounds are now being used as larger trolling baits. Other options included using yo-yo jigs early in the day over the rocky areas. No particular spot has been really consistent, though best chances overall have centered around the Iman Bank. On the Gordo Banks a handful of larger gamefish, including a couple of yellowfin tuna in the 200-pound class, as well as black and blue marlin to 300-pounds, have been reported though overall the Gordo Banks have been quiet. A few wahoo in the area, found in open offshore waters while charters are mainly targeted billfish. Dorado were found off of Red Hill and towards the north of Punta Gorda. Not much inshore action now reported, or even targeted, as this is the time when this action normally phases out for the season, some local shore anglers did report a few nice sized snook, as well as triple tail, an elusive summer time catch, more active normally in the evening.
On the Iman Bank anglers had chances at hooking into yellowfin tuna while using strips of squid; fish to 50-pounds were landed off of these grounds, larger fish reportedly lost. These same areas yielded some cabrilla, broomtail grouper, yellow snapper, barred pargo and dogtooth snapper, not big numbers, but some nice quality fish were caught. We are optimistic that the action should improve as this full moon fades, this is the month when we normally find excellent action, especially for quality yellowfin tuna …
Eric Brictson, Gordo Banks Pangas
Los Cabos
Very sad news that Tom Lansing, avid fisherman, frequent poster, and owner of the 55-foot Post
'Extraction'
has just suffered an apparent fatal heart attack while stepping off the plane after landing in Cabo San Lucas around midday, Thursday August 18, 2016.
http://www.bdoutdoors.com/forums/threads/tom-lansing-has-passed-enroute-to-cabo-extraction.635297/
Small blue marlin are biting well in the wake of the recent storm with most fleets reporting good catches of billfish for the clients.
Adding to the excitement is the continued catches of yellowfin tuna ranging from the smaller variety to a number of fish in excess of 100 pounds. Above is one the Pisces fleet boats with a quadruple.
Not far off of Cape Rocks, the roosterfish have been putting on a show. Evidenced by Steve Boothroyd catch on the fly with the hotels on the beach behind him. …
Grant Hartman
Cabo Climate: Air temps averaged 91 degrees for the daytime and 74.6 for nights with a 64.2% average humidity level. Afternoon thundershowers slated for Friday through Sunday coming with a mostly cloudy week.
Sea Conditions: Sea temps on the Pacific side, from Finger Bank to Cabo Falso at 81-83 degrees. Cabo Falso to Los Frailes all at 85-86 degrees. Tropical surface breezes flowing in mostly from the southeasterly directions at an average of about 10 mph. Overall, the area provided very fishable surface conditions with plenty of fish that were stubborn to bite.
Best Fishing Area: The Jaime Bank, Herradura and the 1150 Fathom Spot were the better spots for the billfish and the single yellowfin tuna.
Best Bait/Lure: The bigger blue marlin was taken on a Guacamayo (Green & Yellow) and the tuna were taken on a purple colored lure but most of the fish were taken on different artificials and rigged trolling baits and live bait. There was plenty of fish but very uncooperative with the bite and probably due to the full moon phase.
Live bait supply: The availability of live bait was excellent, even through the full moon, mostly caballito at the $3.00 per bait rate…
Larry Edwards Cortez Yacht Charters
Last edited: